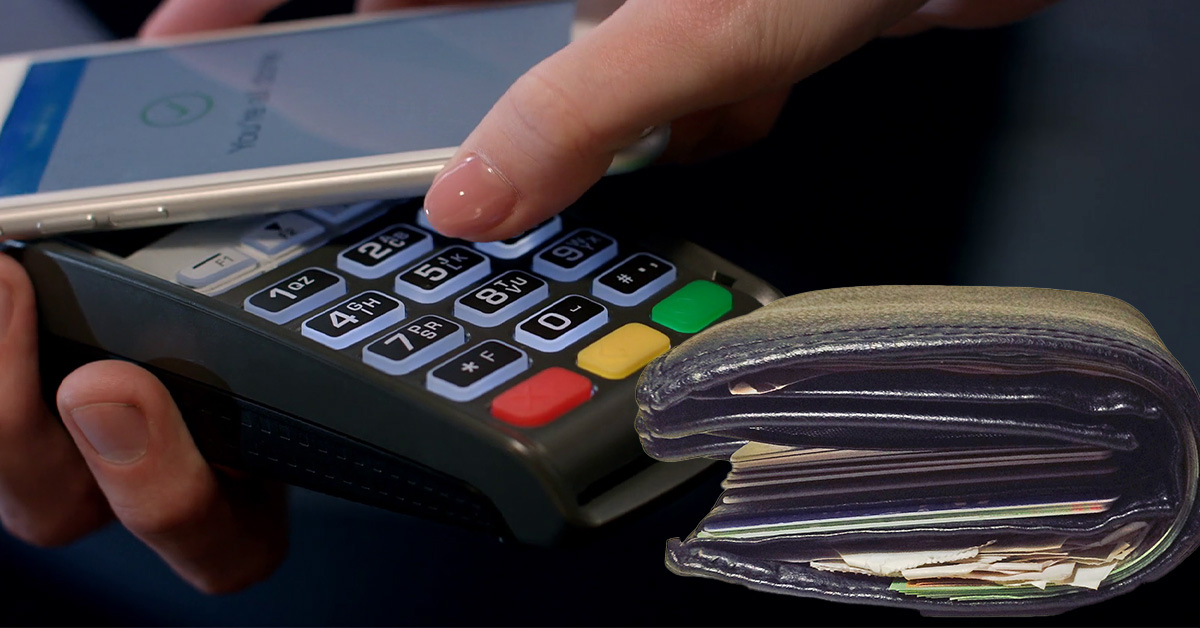 Are you one of those who carries a bulging wallet in your pocket or handbag?
Do you squeeze every conceivable piece of personal paraphernalia into that piece of leather — cash, credit cards, driver's license, phone numbers, grocery lists, photos of your loved ones, appointment schedules…? Everything that you feel you couldn't do without because you never know when you might suddenly need it!
Thanks to the digital revolution and the arrival of the smartphone you are now able to hold all these "electronically" in the palm of your hand. Without doubt, the mobile wallet has seen significant advances in the last decade, changing the way you manage and spend your money — and the tasks that these digital wallets can perform are constantly expanding.
With companies jumping on the digital bandwagon to ensure wide reach and daily touchpoints for usage, the digital or mobile wallet promises to have a significant impact in our day-to-day activities. It's still not perfect, with concerns regarding reliability, scale, security and convenience of course.
So, the question to ask — can the silver generation make use of our mobile phones exclusively to meet our daily needs without the need to bring along the physical items?
Like many people, I simply adore the sight and smell of bank notes in my wallet.
There's something comforting about knowing there's cold, hard cash in hand. However, one can now pay for your daily essentials — and even regular transactions such as transport fares — without actually handling any cash.
Going cashless has several advantages, chief among them is the question of convenience, tracking your spending, seamless transactions, and increased security. And germophobes won't have to worry about whether the notes and coins are clean!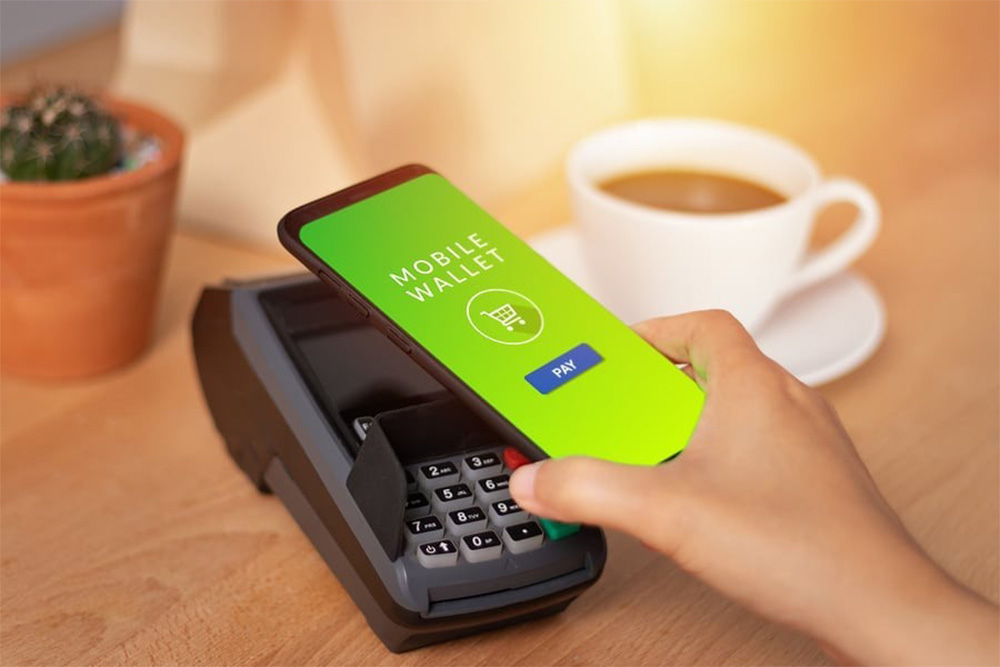 NETS QR
is one option. Linked to your personal bank account, simply scan the NETS QR code using DBS PayLah!, OCBC Pay Anyone or UOB TMRW on your smartphone to make payment.
Whether you're using it at a hawker centre, food court, neighbourhood shop or department store, simply look out out for a printed NETS QR or SGQR label near the cashier. Using your preferred bank app, scan the QR code and enter your purchase amount to make payment.
As for your public transport needs, thanks to Near Field Communication or NFC, one can now simply download the Transitlink
SimplyGo
app, link it to your bank account or credit or debit card and you're good to go!
An initiative of the Land Transport Authority of Singapore, the SimplyGo app can be used for public bus and MRT/ LRT rides. If you have existing transport concession cards, these can be
migrated
to the SimplyGo platform so you don't lose your existing benefits.
Time, as they say, is of the essence and not many of us have the patience to stand in line or take a queue number in order to process a transaction. This is where mobile online banking comes to the fore — no need to carry your bank cards or account books with you.
Online banking or internet banking, allows you to conduct almost every financial transaction service traditionally available through a local branch including deposits, transfers, purchase of bonds and online bill payments.
Virtually every banking institution in Singapore has some form of online banking, available both on desktop versions and through mobile apps while on the go. Convenience, speed and efficiency are the major advantages of online banking. Basic banking transactions such as paying bills and transferring funds between accounts can easily be done anytime, any day.
Consumers can also monitor their accounts regularly closely, allowing them to keep their accounts safe. Around-the-clock access to banking information provides early detection of fraudulent activity, thereby acting as a guardrail against financial damage or loss.
Tapping Your Digital IC & Driving Licence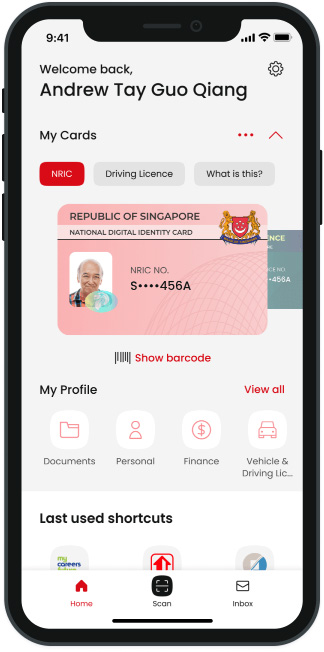 In all honesty, I find the
Singpass
app a god-send. It's a secure, future-ready platform that allows you to access various government services online.
You can log in to digital services (including
HealthHub
) conveniently and securely through the Singpass app using your fingerprint, facial recognition or a 6-digit passcode.
Also introduced for added security is two-factor authentication (2FA) methods like Singpass Face Verification and Multi-User SMS 2FA, on top of SMS one-time password (OTP).
The
Digital IC
is a feature in Singpass that displays your name, NRIC number/ Foreign Identification Number (FIN), photograph, date of birth, sex, nationality/citizenship, date of issue, and registered home address, so you don't really need to bring along your physical NRIC.
As long as you have set up Singpass, the correct information will be displayed on your mobile device. Users can choose to hide or unhide their Digital IC by default on the home screen by toggling the "Always hide 'My Card'" function in the settings menu, or manually tapping on the up/down arrows next to the Digital IC.
To ensure security, users are required to authenticate themselves using their fingerprint, face or passcode to access details on their Digital IC. They can then mask or unmask the NRIC number/FIN by tapping on the eye icon, and tap on "Show details" to display more personal details, such as their date of birth, registered address, etc.
According to the Singpass website, "as of 1 November 2021, the Digital IC is accepted by all government agencies as an alternative to producing the physical NRIC or long-term pass card for transactions involving identity verification except where legislation references a specific document of identity".
As such when you next visit a CPF branch or see a doctor at a polyclinic or government hospital, you do not actually need to bring along your physical NRIC for verification purposes. A simple tap on the Singpass app will suffice.
What about other non-government organisations like private businesses then? Can the Digital IC be used? The government is encouraging businesses to accept the Digital IC as it can easily replace the typical functions that otherwise necessitates a physical IC for face-to-face identity verification.
For example, banks can use the Digital IC to verify your identity if you're looking to do any in-person banking transactions. Businesses may also use the Digital IC to register visitors who need to enter commercial buildings, as well as to verify proof of identity, such as at private gyms. This allows businesses to avoid futile appointments where some folks may forget to bring identification along and are unable to proceed with a service.
On the flip side, you too enjoy greater convenience as you say goodbye to carrying additional cards in your wallet.
However, as some may be prone to do, screen captures of your Digital IC are not allowed as proof of identity. If you look closely at your Singpass Digital IC, you'll see an animated Merlion watermark just below your photo which moves and glows — needless to say a still photo won't show the movement thus becoming unacceptable.
Another convenience is the
Digital Driving Licence
— also available on Singpass just next to your Digital IC tab. It can be used to verify a driver's identity and provide more information compared to a hardcopy driving license, on top of information such as the issue date and classes of vehicles that the motorist is certified to drive.
It can also show up-to-date information such as (touch wood) the number of demerit points accumulated by the motorist, eligibility for certificate of merit, as well as the status of the motorist's driving licence.
And like the Digital IC, a number of measures to protect your identification have been implemented including authentication and the afore-mentioned animated Merlion watermark to deter image tampering and screenshot spoofing.
While it is possible to live through the day via a smartphone only, the reality is that there's still a need to carry some form physical items and cash in your wallet as not all places accept some form of electronic payment.
However, knowing that digital options are now available and constantly expanding, the days of lugging around a heavy wallet with you in your back pocket or handbag are almost over.