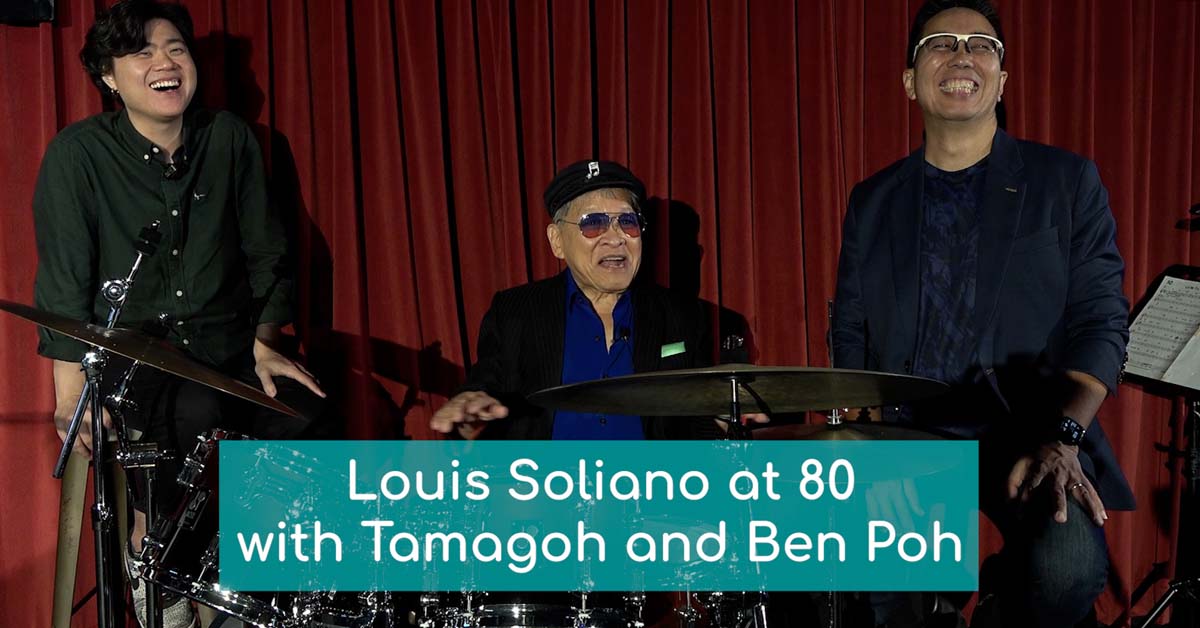 In a career that spans his working life and well past retirement age for most, maestro Louis Soliano has kept the music going.
The diminutive drummer with a big presence has been mentor to many respected musicians in Singapore and has journeyed around the world to spread his love for music.
Louis recently turned 80 and is celebrating it with what he thinks may be his last big concert at the Capitol Theatre on 25 November 2022.
While the real issues of aging are on his mind, Louis pushes his desire to continue performing to the forefront. He may forget his lyrics and may not be as energetic as he used to be, but that doesn't stop him from trying.
Part of this drive is maintained by constantly interacting with the younger musicians on the scene, like drummer Tamagoh and bass player Ben Poh, both of whom join Louis in this video chat.
Louis Soliano at 80
When:
25 November 2022, 7:30pm
Venue:
Capitol Theatre
Tickets:
$48, $68, $88 *
Purchase:
BookMyShow