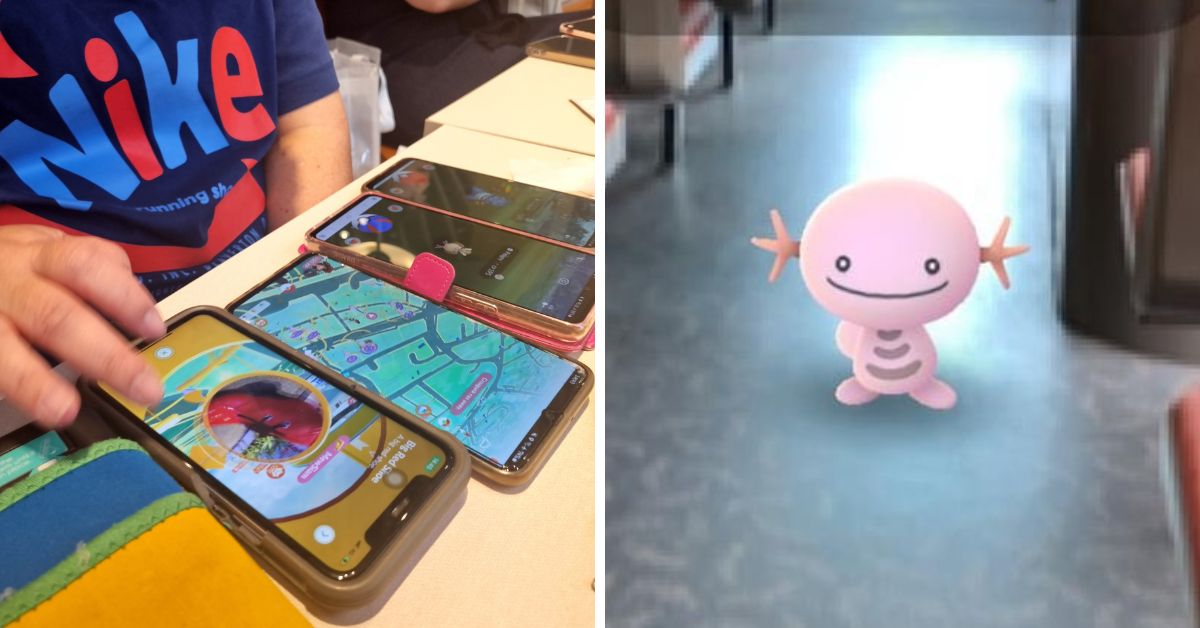 Chu Chee Chin is siting at a crowded table at the 313@somerset's fifth-floor food court.
The 51-year-old administrative manager's table is not cluttered with plates and bowls, but a mess of smartphones — a minimum of three to a person — Nintendo Switch consoles, cables and power banks.
In front of him and his friends, a queue is quickly forming.
"Singaporeans will always automatically make a queue, like they're lining up to collect a number at a polyclinic,"
His group shoos them away — though not in time to avoid an awkward conversation with mall security, who are wondering what the fuss is about. It is difficult to explain, but they talk their way out of it.
Chee Chin and his friends will spend the next three to four hours connecting their devices to strangers' phones one at a time.
The strangers get a special in-game item. Chee Chin and his friends get nothing.
Welcome to the world of Pokemon GO, an augmented-reality mobile game that's captivated the world since its release in 2016.
Its premise is seductively simple — find and capture fictional critters, or Pokemon, in significant real-world locations.
All one needs to play is a mobile phone and a pair of feet. It has universal appealing for gamers of all ages, even those unfamiliar with the beloved Japanese franchise.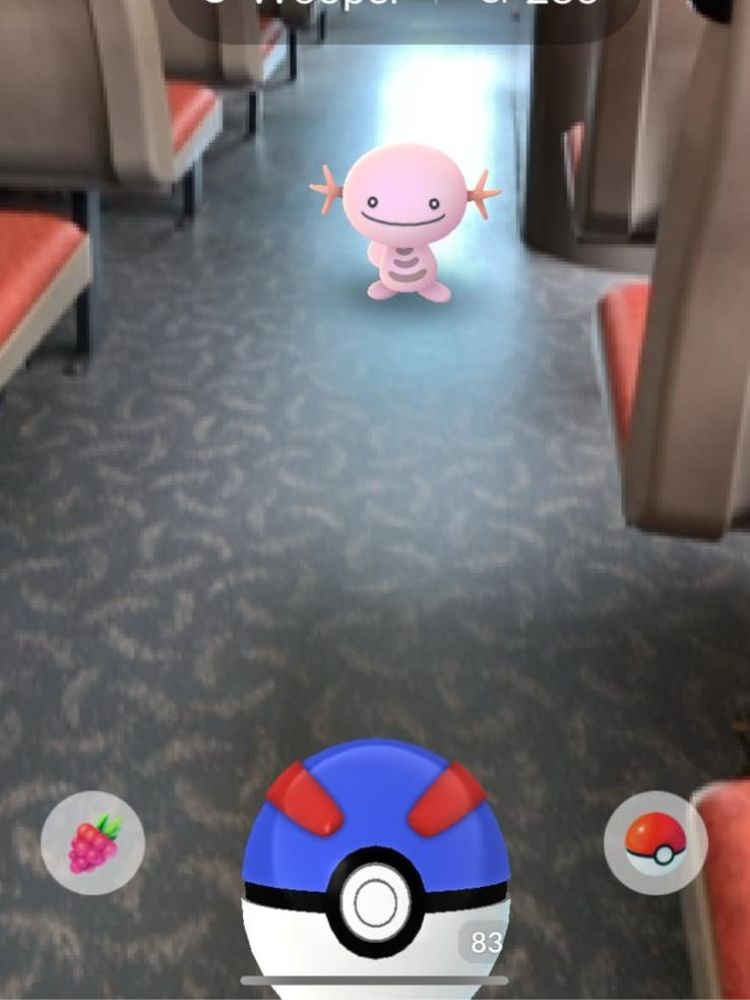 The numbers speak for themselves. At its peak, Pokemon GO had 232 million players. It has racked up more than US$6 billion (S$8 billion) in revenue over seven years.
While its player base shrank to around 71 million players worldwide in 2021, what remains is a strong and consistent following who want nothing more than to keep playing.
Just ask the 18,000 players who attended last November's Pokemon GO Safari Zone event in Gardens by the Bay, featuring hard-to-get critters, or the 110,000 members in Singapore's largest Pokemon GO Facebook group.
The dozen Singaporean gamers Silverstreak interviewed at Chee Chin's event agreed that a good portion of this local fanbase are silvers.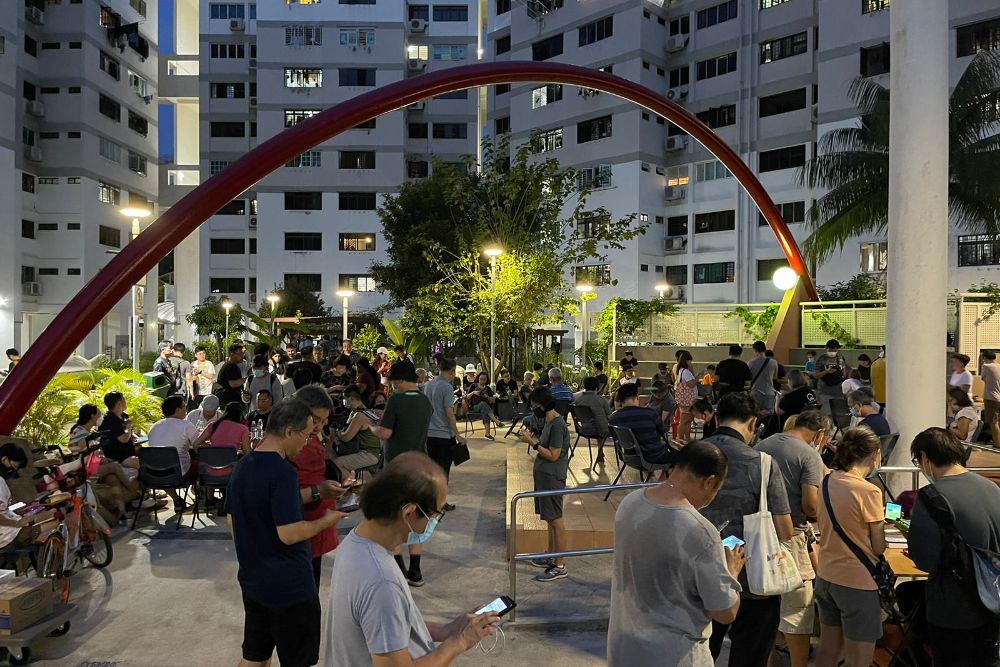 This was corroborated by the general age profile of the crowd present that Saturday. About half of the 30-odd participants was in their fifties and up. The remainder of the group comprised working adults and some younger players.
"The average age of Pokemon GO players that we encounter is probably around 50."
Most players interviewed say that the skew came about as younger players dropped off the game over the years, while older players stayed on.
The San Francisco-based gaming company behind Pokemon GO, Niantic, declined to provide specific population data that could confirm the demographic of Singaporean players.
Nonetheless, an interview Ed Wu, veteran Niantic developer and vice president of its most popular game, gave to
Eurogamer
provides some insight into their player base.
"The median player of Pokemon GO is probably someone like a Singaporean grandma who walks with her senior group for 30 to 60 minutes every morning as part of her exercise and social routine,"
This persistent popularity with silvers could stem from Pokemon GO's simplicity compared to its peers in the mobile gaming market. Most gameplay actions, whether that be catching critters or collecting items at so-called Pokestops, can be completed with just a flick of the finger.
"It is very straightforward and quite easy for older people to understand, even if they don't usually play these types of games,"
Irene Ong, also at the gathering, is one such player. She swiped, tapped and spun, juggling between four devices at once. She used to have seven.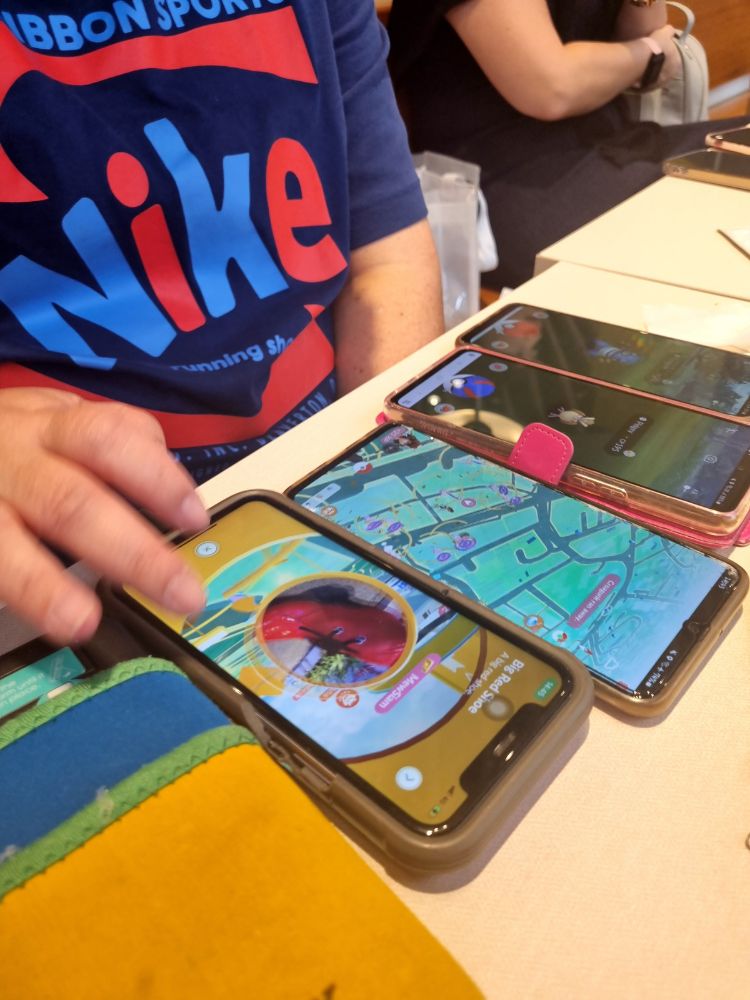 This is not an unusual sight for Pokemon GO players, as several others at the event were also playing the game on multiple devices.
"I can answer your questions, but I hope you'll forgive me if I'm distracted. I have to chiong (Hokkien for rush) now,"
The 59-year-old is an avid fan of the game who travelled to Taiwan in 2019 specifically to attend a Pokemon GO event.
"I'm a very loyal gamer. I can stick to a game for a very long time – but this is the first [free-to-play] game that I've spent money on,"
Like many mobile applications, Pokemon GO works on a free-to-play model with purchasable powerups.
Another aspect of Pokemon Go's gameplay is its promotion of movement. Gamers must clock steps to hatch eggs and visit locations physically to reap rewards.
This makes playing the game feel more enriching, says Catherine Chang, a former researcher at the Lee Kuan Yew Centre for Innovative Cities (a research institute in the Singapore University of Technology and Design).
She conducted 11 one-to-one interviews and one group interview with players in Bukit Merah and Tiong Bahru as part of informal fieldwork for her Master's thesis in 2019.
The general age profile of her interviewees were generally "50 or older", with the oldest participant clocking in at 83 then.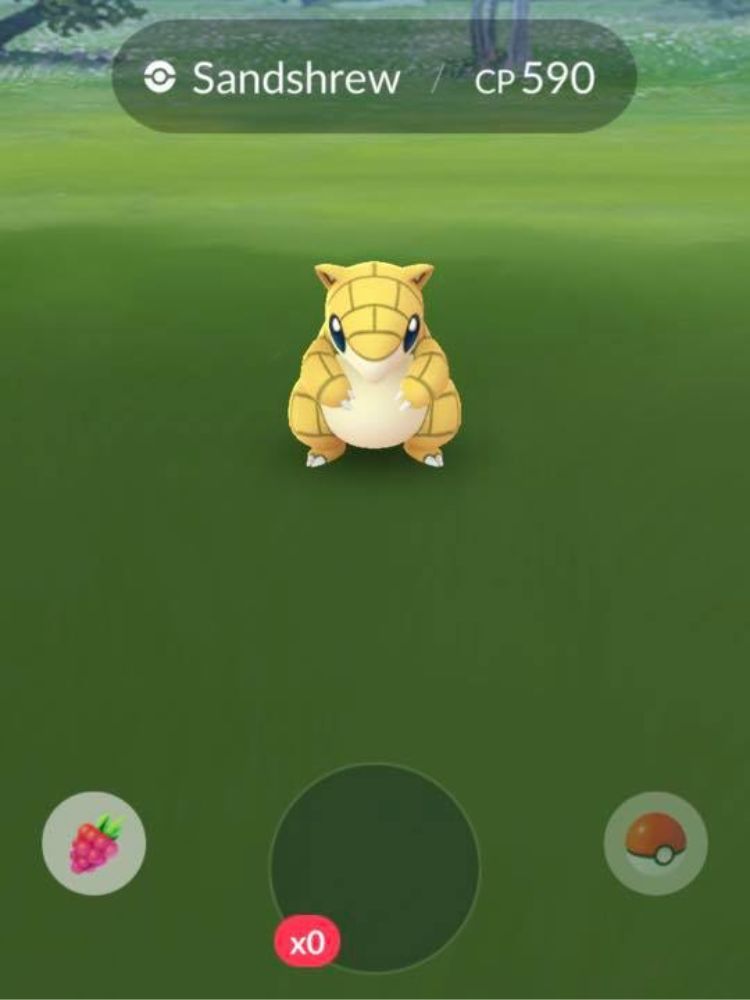 "Besides easy gameplay, my interviewees also said they were drawn to Pokemon GO because it allowed them to spend their time in a way that felt positive, productive, and beneficial to both their physical and social health. For instance, they felt that Pokemon GO could help ward off dementia and other age-related ailments. They would also say that Pokemon GO made it much more fun to go on walks, and how this in turn helps with leg strength and general fitness."
Handicapped silvers on wheelchairs or mobility scooters can still enjoy Pokemon GO, provided they are not travelling at high speeds.
While Niantic does not share official speed limits, it is generally accepted that the limits are to prevent players driving while playing.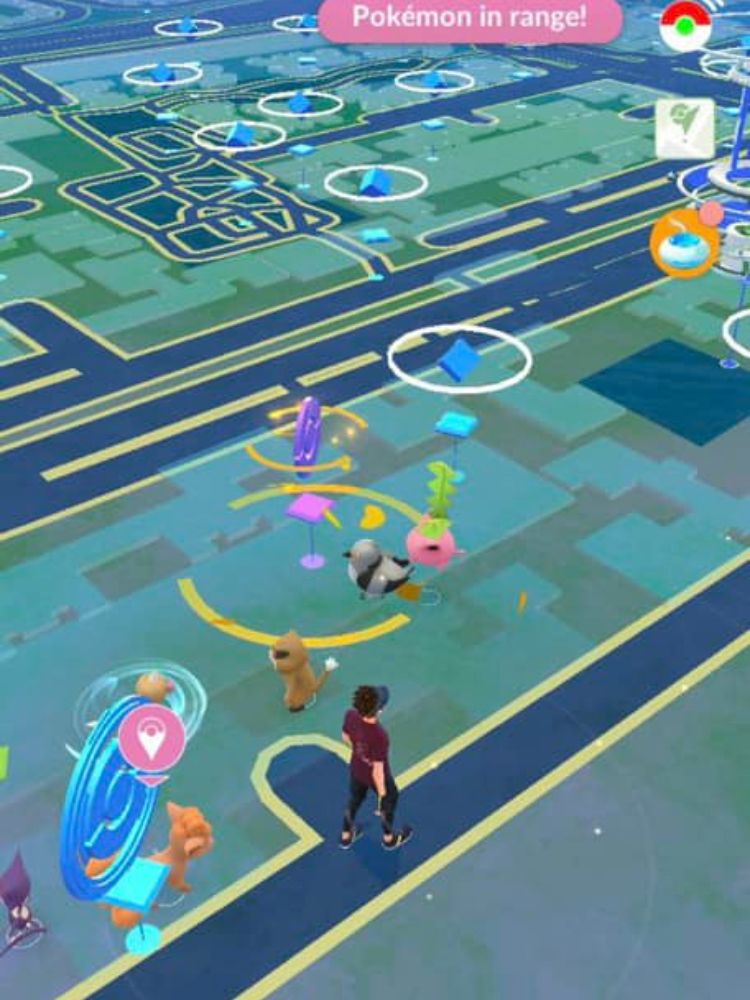 "I've been retired for eight years and I have nothing to do,"
Cheow, another retiree at the event, enjoys the exploratory nature of Pokemon GO.
"It makes me go outdoors and visit places that I would never have otherwise. That adds a lot to the enjoyment – and I've got the time to explore now anyway,"
Singapore is itself a conducive environment for silver Pokemon GO players, as it is safe and well-connected.
"The design of Singapore's urban environment makes it an extremely viable Pokemon GO gameplay arena,"
She posits that "dense, well-connected cities with good public transport networks" are ideal for the game as it facilitates the gathering of large groups around high-density hubs.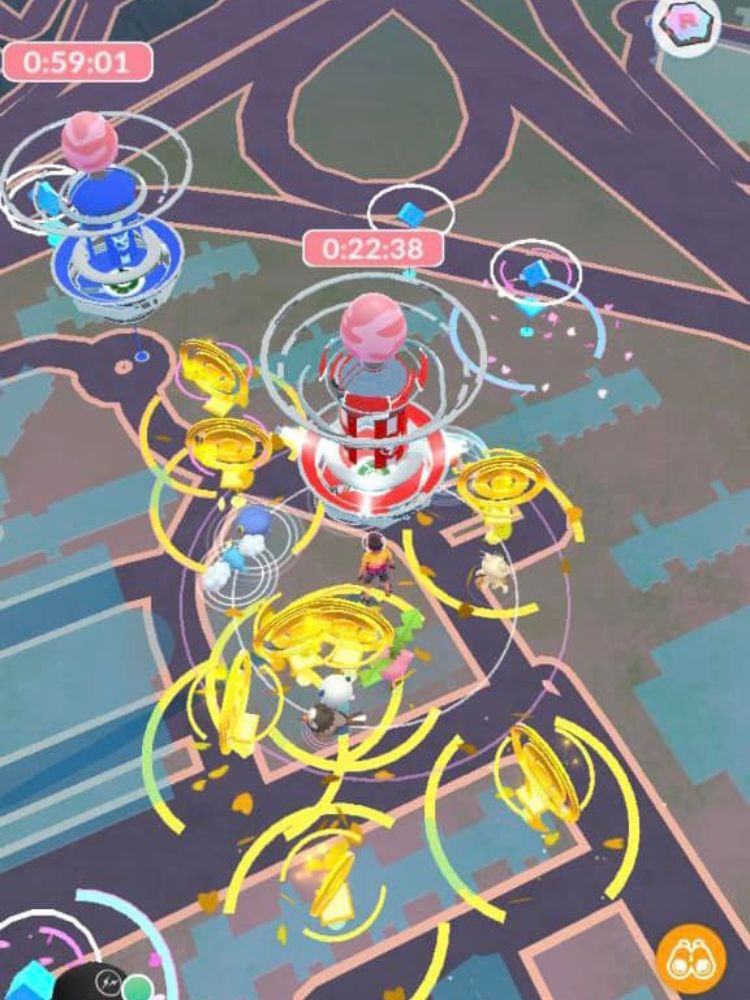 An example in Singapore is Chee Chin's gathering spot of choice at 313@somerset, which he says is surrounded by several Pokestops and gyms (where players can battle each other).
This is compared to a country like, say, Malaysia, where interactable elements are located much further apart. Chris, a 34-year-old software engineer from Malaysia says, "The profile of Malaysian players is slightly younger – they are mostly in their forties, as they would usually drive and play. It is not as safe to walk around with your phone there."
Most of the silver gamers interviewed by SilverStreak agree that the love for cute animated Pokemon — a franchise that began in 1996 — plays a minor role in holding their interest.
"Only those who grew up with the game would feel nostalgia for catching the Pokemon,"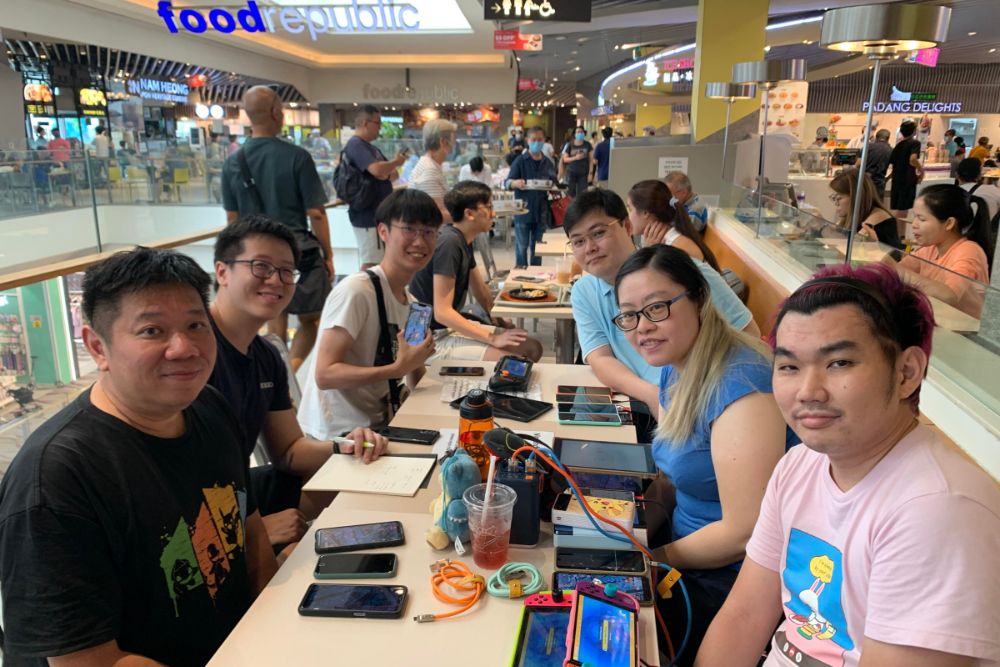 Instead, it is mostly social connections that kept them coming back.
"What makes me continue playing this game?"
Catherine concurs, pointing to the "'kampung spirit' that Pokemon GO was able to help foster".
Her parents are both keen players with "all these friends" around the neighbourhood. "When I asked how they knew all these people, they said Pokemon GO," she says.
Tips for new Pokemon GO trainers
Getting steps in during your morning walk isn't the only way to play Pokemon GO. Bring your phone with you when you're out exploring or taking a long trip on the bus.
This will increase the number of Pokestops you encounter, meaning more powerups and therefore more Pokemon. You cannot use this tip to hatch eggs faster though, unless the bus is travelling very slowly.
Gifts are one of the items you can find at Pokestops. Just like in real life, it isn't good form to open a gift yourself. Send it on to someone else instead — they might even return the favour!
On that note, making friends is vital to progressing in this game. They're a source of gifts as mentioned above, as well as battle companions for raids and gyms. They also make the game a lot more fun.
On the other hand, getting an extra phone or two is also useful if you'd rather perform team tasks solo (using multiple accounts).
Spinning a Poke ball — the device you use to capture Pokemon — before you throw it nets you more experience points (which you use to level up) and a higher chance of nabbing the critter. It also ups the style factor by a significant margin, which never hurts.
You'll want to turn off augmented reality mode once the novelty of seeing Pokemon frolic in 'real life' on your phone wears off. It drains your battery fast, while making the game more difficult for little payoff.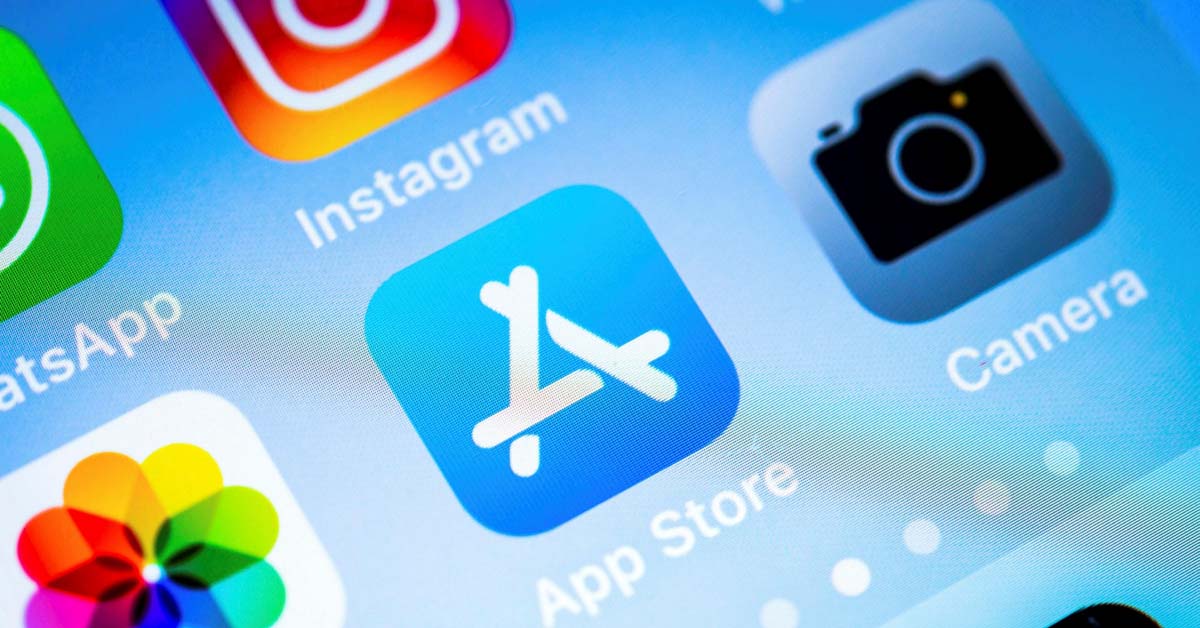 Acting For Seniors
It's never too late to discover your acting talents. Instead of watching the stars on the big or small screen or onstage, how about giving yourself a chance to share the spotlight? Veteran thespian Remesh Panicker has some useful pointers.