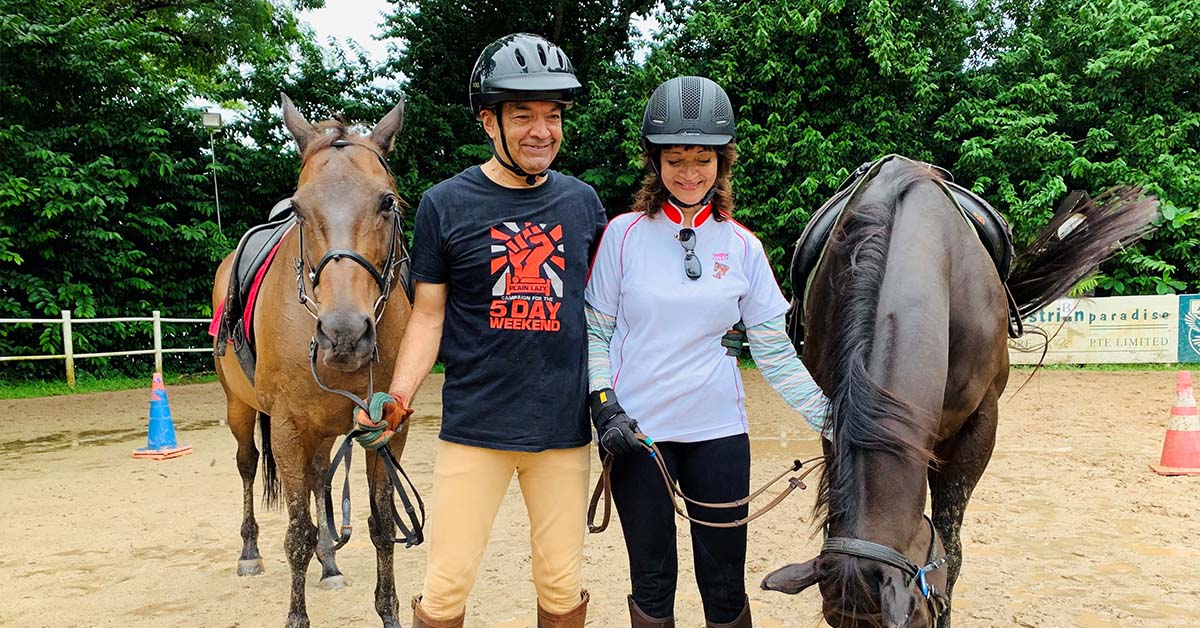 Dating at any age can be a daunting prospect, but for someone in their mature years whose last date was a few decades ago, it can be pretty scary.
Add to that the shrinking pool of available men and women in their mature years looking for a new relationship and the restrictions imposed by the pandemic and the chance of meeting someone in traditional social settings becomes even more unlikely.
So, if you've been through a divorce, lost a spouse or are single in your 60s, how do you start to look for companionship or a fresh romance?
The de facto place to meet potential partners nowadays — like the search for everything else — seems to be online.
Online dating is not just for the 20- and 30- somethings but also for mid-lifers, with many dating sites and apps catering for men and women seeking to find love in the second act of their lives.
Choosing the Right Online Dating Sites and Apps
Start with self-knowledge and what you're looking for at this stage in life.
Are you looking for casual companionship or something that could lead to a long-term, serious relationship?
Are age, religion or ethnicity very important to you?
How much time and money are you willing to invest in your search?
Many sites and apps may allow you to see profiles for free but not to interact with someone whose profile interests you, as compared to a paid membership which would enable interactions and a better experience.
A paid membership on a reputable and established site is probably the better option in terms of outcomes, but start with short membership, for example a month, to try it out.
Once you're clear about your goals and preferences you can then select sites or apps that are most aligned to what you want. That being said, if it's your first time trying online dating, you might find it easier to go for a generic platform and get introduced to as many profiles as possible. Based on your interactions and dates you've been having you can then decide if you want to meet a potential partner with more specific attributes.
Do your research and ask for feedback or suggestions from anyone you know who has used online dating sites (preferably successfully!) and check site or app reviews before you get onboard.
As with dating in real life, conduct your due diligence, be mindful of red flags that could alert you to potential scammers like a sob story or request for financial help and take common sense precautions.
For example, always ask to meet in person as fast as possible after the initial text interactions, to validate that the person you've met online is really who they say they are.
With that in mind, here's our short overview of six dating sites and apps that have a mature user base:
Bumble purports to offer "control" to women. Upon downloading the app, there will be a list of profiles, and it will be you who will do the contacting, not the other way around.
Tinder allows you to contact the other person if there is a match and vice versa. It has the advantage of being site specific as you can choose the extent of your "radar" or the home ground of potential dates.
Coffee Meets Bagel allows you to load your profile and see the profiles of others. Similarly, when there is a match, it is then possible to chat via the app until you both decide to take it offline
OkCupid allows the person who likes your profile to contact you. However, to see who likes you, you will need to subscribe to membership. It is owned by Match Group, which also owns Tinder.
DateMyAge is stated to be a date specific app, but it is not "local" and so members are from all over the world. Membership is also required, and the fee looks deceptively low, but is based on a per week membership which really adds up.
Stitch — though strictly not a dating site — does introduce one to members worldwide. Now that zoom and other virtual meeting platforms are possible, it may be interesting to find virtual "pen pals". There are not that many members from this part of the world, but it is possible to make friends, both male and female and potentially even find a partner if you're willing to travel.
Many newer sites such as Paktor have entered the market. Terms and conditions of membership change from time to time as they get more successful and sometimes, they have special offers for membership.
A more discreet way, but a more expensive, but safer option, is a dating agency. These agencies usually have different packages which may ensure that you at least get a date or two. However, before you put any money down, ask for guarantees in writing. The reality is that the percentage of women to men who are on the books can be double, triple or more. Often, men are looking for younger women.
You might be swayed by profiles of eligible men and women, but look closely if you fall into the profile that these men and women are looking for, including age, wealth, career and looks.
If you decide to work with a dating agency, select one which has a brick and mortar office in Singapore and arrange a face-to-face meeting with a dating consultant. Ask for their track record and their success rate in terms of demographics, etc. See what activities and meetings they plan for their members and whether you would engage in or enjoy such activities. If the sums are substantial, make sure that there is recourse to get some of your money back in the event that your goals are not met or representations made are not followed through.
Two such agencies in Singapore to consider are Lunch Actually and Lovestruck. As with online dating, do your research in terms of what they can realistically offer.
The Best Strategy to Present Yourself Online
Once you've selected the dating sites you're going to join, spend a bit of time crafting your online profile.
Be very clear in your profile about who you are and what you're looking for. Balance that with what the other party is reading about you, and put up the most recent and complimentary pictures of yourself.
You want to present the most attractive front, but on the other hand, it should not be extensively photoshopped.
Overselling yourself will not achieve your objective of finding a potential partner if the difference between your online profile and your true self is too divergent.
Don't limit yourself to one photograph either.
Remember that there are hundreds of profiles of men and women of all ages, and you want yours to stand out. Add some points of interest with one head shot, one full length picture and one showing yourself engaged in a favourite hobby or sport.
Remember, the spotlight must be on you so don't include photographs taken with your friend, colleagues or elderly parents!
Set a limit to the amount of time you're going to spend daily on online dating and looking at profiles. Keep in mind that it can take up a lot of time so set a goal on a daily basis, say half an hour every day.
Tips for Your First Date and Pitfalls to Avoid
You've exchanged texts with someone online and decided that you would both like to meet in person. What's next?
Consider your choice of venue and activity. "If I'm meeting someone for the first time, I would prefer to meet for a coffee rather than lunch or dinner. This enables me to get a first impression without investing too much time (and money) into the date. If there is no interest from both sides, then we can end it quickly and politely. Much more difficult if you're stuck into a lunch or dinner that's time- consuming," says Shai Patel, who first tried online dating in his late 50s
Some people prefer to keep the conversation light and relaxed on a first date so as not to appear too eager or desperate. Others want to get the tough questions out of the way, to determine whether the person you're meeting is going to be a good fit or not. There is no right or wrong about this and its best to go with the flow of the conversation.
There are a few topics that you might want to avoid when meeting someone for the first time.
For example, talking excessively about your ex or late husband or wife. This might give off the impression that you're not emotionally available or really ready for a serious relationship with someone new.
Stay non-judgmental when the other person is telling you about their interests and passions and don't be quick to make negative comments — critical remarks at this stage however well intended may extinguish the prospect of a second date!
Try to keep an open mind and avoid having preconceived notions based on your past relationships.
Look for positive attributes and consider how the other party could enrich your life in the short term; perhaps there are possibilities to find more common grounds and activities which will enhance the relationship.
And, before you set your expectations, do the necessary due diligence to ensure the other party is single and unattached, and has the same goals you have for a relationship.
We hope that these few tips and suggestions will help steer you on the right path in your journey to find a new relationship!