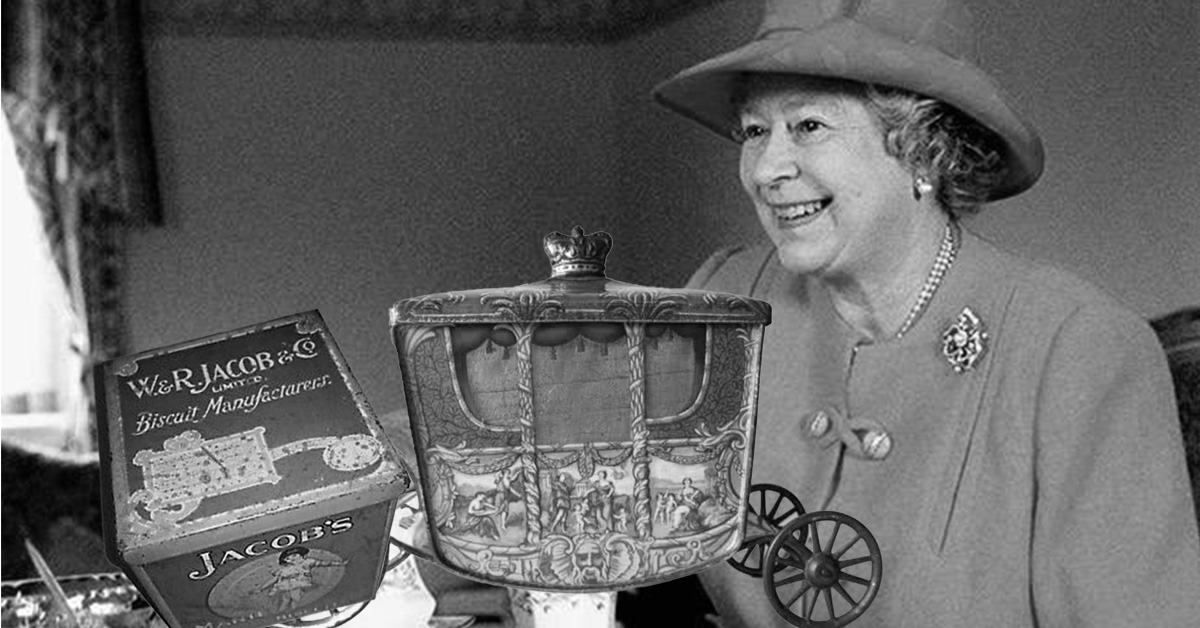 Queen Elizabeth's passing led to thoughts on the royal influence on food.
Though the marmalade sandwich has had its day of fame with Paddington bear, probably every British person and Anglophile's greatest inner desire is to have tea with the Queen and to be served her favorite dessert, the chocolate biscuit cake.
Prince William shared his grandmother's liking for this no-bake cake and even choose it as his wedding cake. Made with Rich Tea biscuits, it is slathered with condensed milk and chocolate, for which she has a weakness.
Rich Tea biscuits, then known simply as tea biscuits, were invented in the 17th century for the upper classes to have a light snack between meals. This simple tradition became a regular event and became afternoon tea.
McVities was the first to claim commercial credit for this biscuit and their competitors still use a similar blue colored packaging, following the brand which popularized them. Each flat round biscuit has the words "Rich Tea" stamped in the center, with "round" and "biscuit" being written along its circular edge.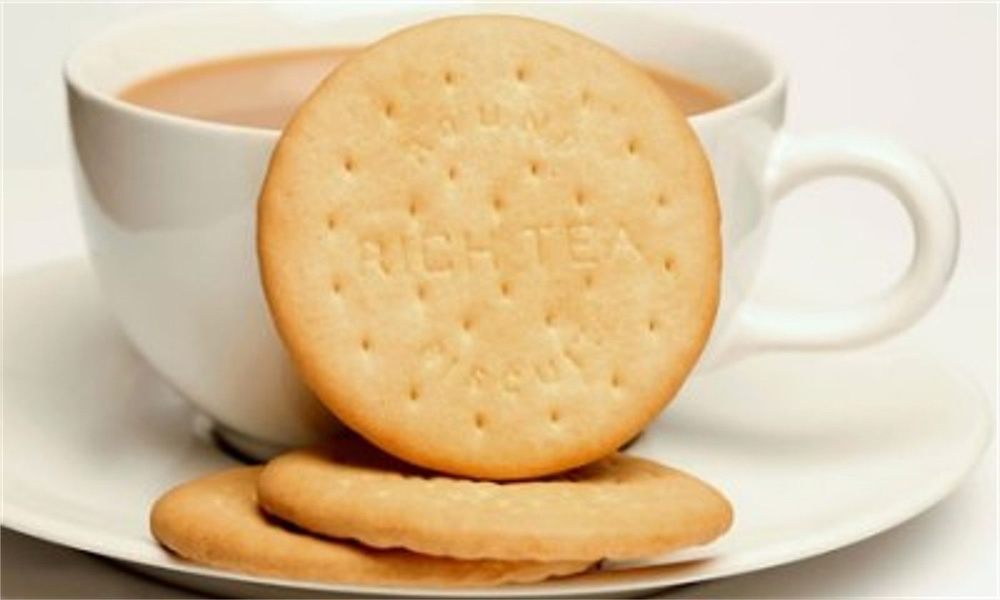 Like many other biscuits made with water, holes are stamped at regular intervals on the surface to allow steam to escape during the baking process. When broken, it is these holes which give these biscuits their distinctive snap.
Though McVities and other brands of Rich Tea Biscuits were available in Singapore, they do not command a strong market share here, as far as biscuits are concerned. Rather, it is the "cousin" — if one can use such a term — the Marie biscuit, which many can claim as a childhood or teatime favorite.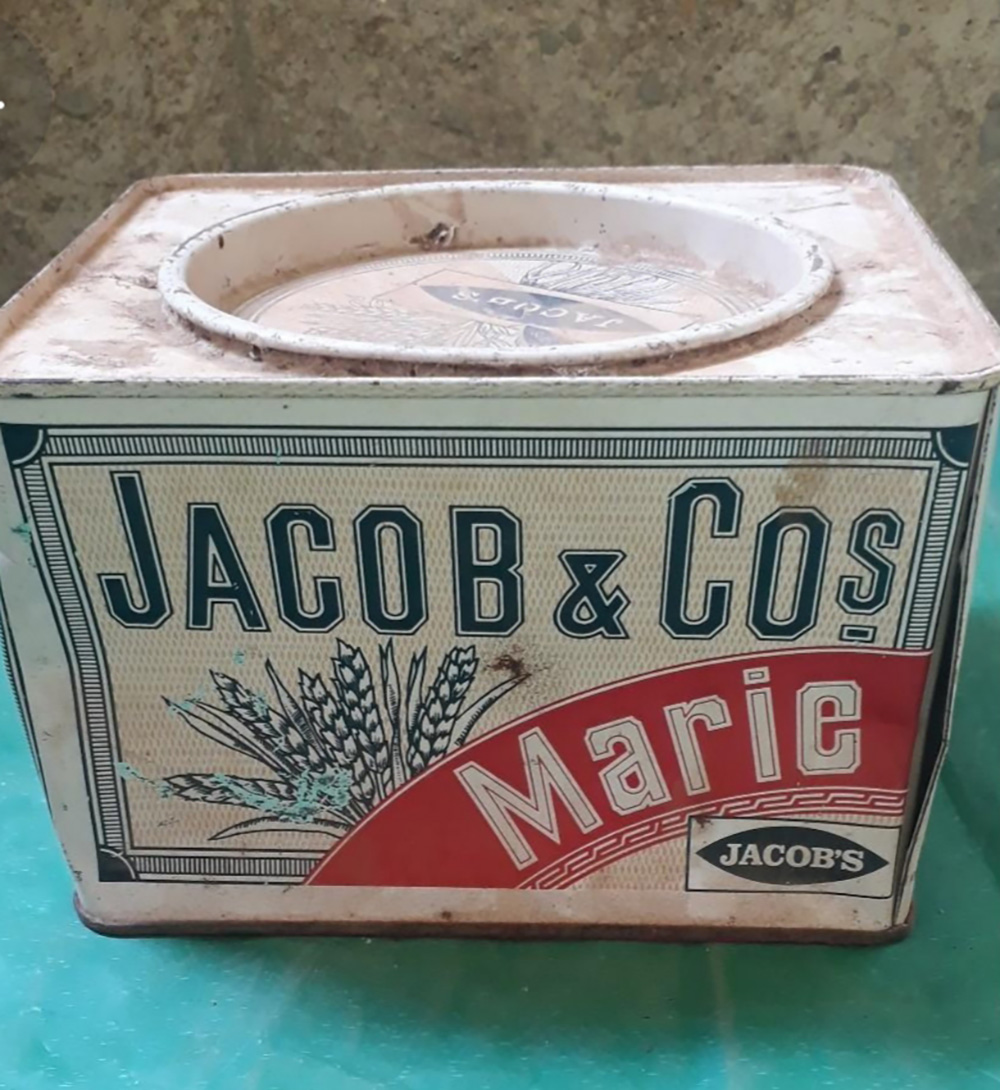 Jacob & Co's Marie biscuits came in a rectangular tin with a lipped cover as big as a saucer. Attesting to the super sharp hearing of canines, our pet dog, Hansen, melting eyes eager and mouth ajar, would appear before the opener, within seconds of the sharp clicks which heralded the opening of the tin.
We all had our favourite way of eating a Marie biscuit.
Dad, predictably, would dunk it in his kopi-o, and have it for breakfast on days when he had time to read the newspaper.
Mum would always verbally decline and proclaim that Marie biscuits were only for the sweet-toothed, but surreptitiously slide her hand in the tin and take a couple. Once I saw her spreading butter and a generous teaspoon of sugar on one side of the Marie biscuit and lay another on top, but she declared that this was a figment of my imagination. I did not refute her.
We, like Hansen, just gobbled them up whenever we could reach for the tin.
Associations with the tin of Jacob's Marie biscuit are not always positive as they remind me of exams. Prior to and during the exam period, the tin was surprisingly always replenished with no questions asked. Perfect for assuaging late-night hunger pangs, the tin and I, and of course, Hansen, were my constant companions as I did last-minute revision right up to when I started law school.
Was the Marie biscuit named after a Royal? The correct name is Maria, which is still its name in Spain and other parts of Europe. Maria Alexandrovna was a Royal; the Russian Grand Duchess who was the only surviving daughter of Emperor Alexander the II.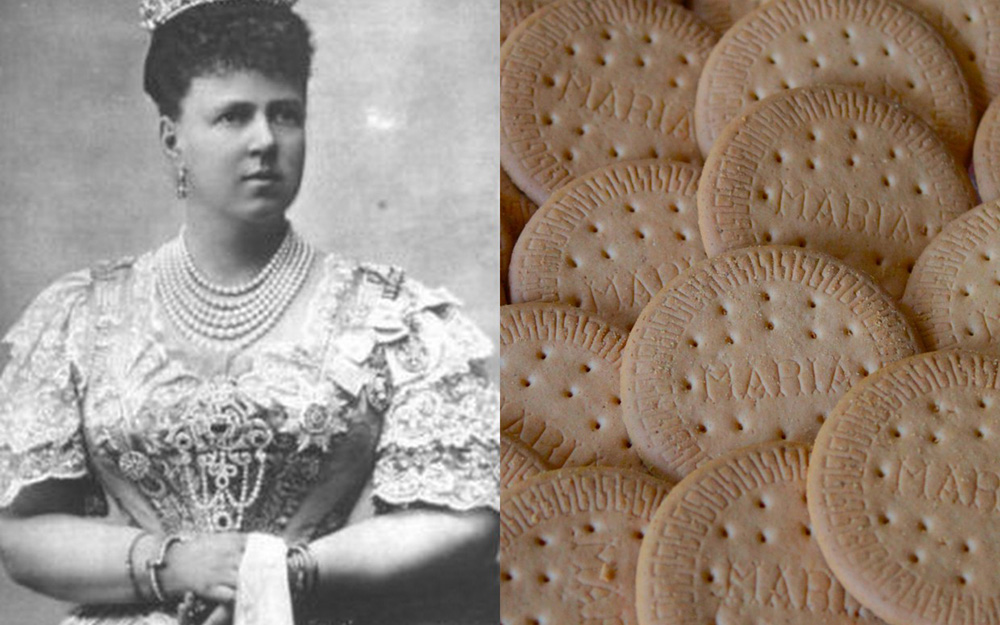 She married Britain's Prince Alfred, the Duke of Edinburgh, in 1874, and to commemorate their Royal wedding Peak Freans of London designed a biscuit with the stamp of the name Maria in the center of the sweet round biscuit and an intricate Greek key pattern edging. This pattern, popular as a decoration on floor tiles in Russia symbolizes infinity and unity and the eternal flow of life through reproduction.
The Maria biscuit has significant history in Spain as the biscuit represents economic recovery when factories produced large quantities to absorb a surplus of wheat after the Civil War. Peak Freans, the biscuit factory is still around, but only in Pakistan.
The Grand Duchess may not have been particularly happy that this humble biscuit was named after her as she was somewhat of a snob.
Despite her love for biscuits, in particular Chocolate Bath Olivers, Queen Elizabeth, like her great, great grandmother declined to have any biscuit named after her. Though the Victoria Sponge is named after Queen Victoria, she rejected Huntley Palmers' request for her name on a biscuit. She did, though, allow a biscuit to be named after her favourite home in the Isle of Wight. The Osborne biscuit, may not be recognized by name, but the blistered surface of the plain and round biscuit is familiar to many.
In Sarawak, it has the morbid name of "Biskut China Mati" or dead Chinese. Osborne biscuits are placed on the tables during a wake for those paying respects to the deceased, and naughty children would sneak in, swiping them off the tables without being scolded, as it was bad luck to admonish them during this solemn occasion.
Queen Elizabeth, like many English gentlewomen of her generation was not known to be a foodie. She abhorred garlic and barely tolerated onions, but being a sportswoman enjoyed game and had hamburgers made with ground venison. Her strongest associations with food were quintessentially English. Teatime was complete with a fresh pot of hot Earl Grey served with delicate crustless sandwiches filled with smoked salmon and cream cheese, and her absolute favorite, chocolate biscuit cake.