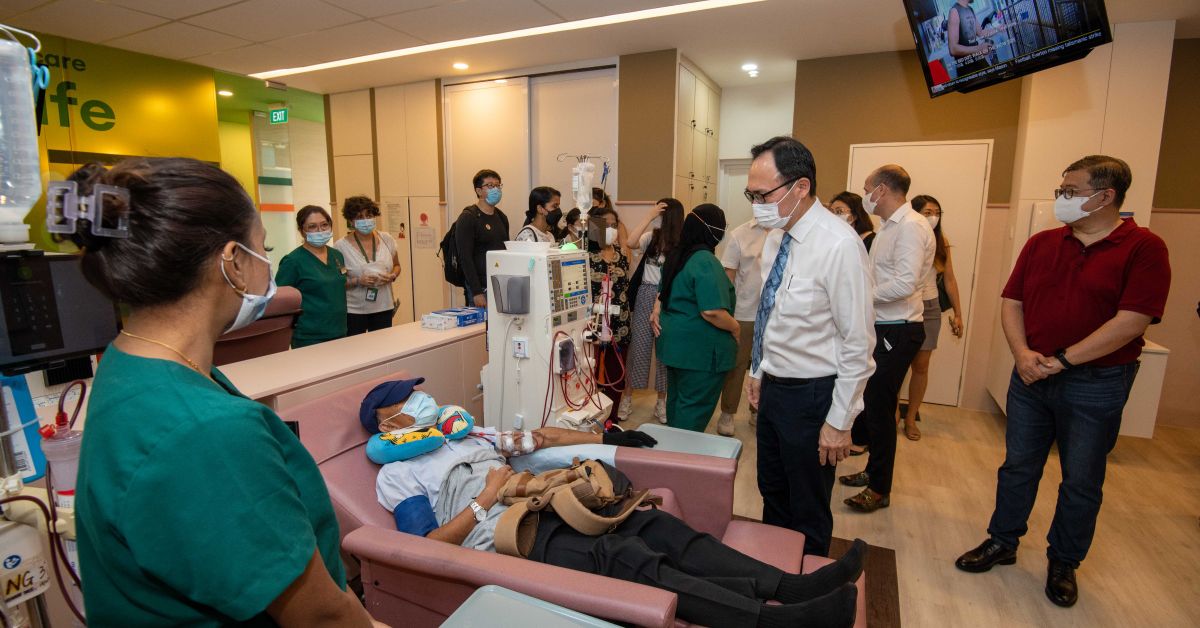 Residents of Bukit Panjang living with chronic kidney disease can now receive renal care from Diaverum's newly opened private dialysis clinic in the void deck of Block 452 Fajar Road.
Running at full capacity, the facility can service around 70 patients for tri-weekly dialysis sessions lasting four hours each.
It is the first private dialysis centre to open in a HDB community space, demonstrating the importance of public-private relationships in enabling accessible and affordable healthcare for Singapore's residents, said the Swedish multinational company's Regional Vice President for West Europe and Southeast Asia Herve Gourgouillon at the launch of the clinic last Saturday (27 May).
"We are grateful to HDB for providing an affordable place for our clinic. This allows us to invest in our patients, rather than paying landlords. With increased cost efficiency, we are able to focus our costs on providing quality training and quality nurses," he said.
The dialysis centre was previously housed around 200m away in Block 454 under the management of Advance Renal Care Asia (ARCA). The company was acquired and integrated into Diaverum in late 2020.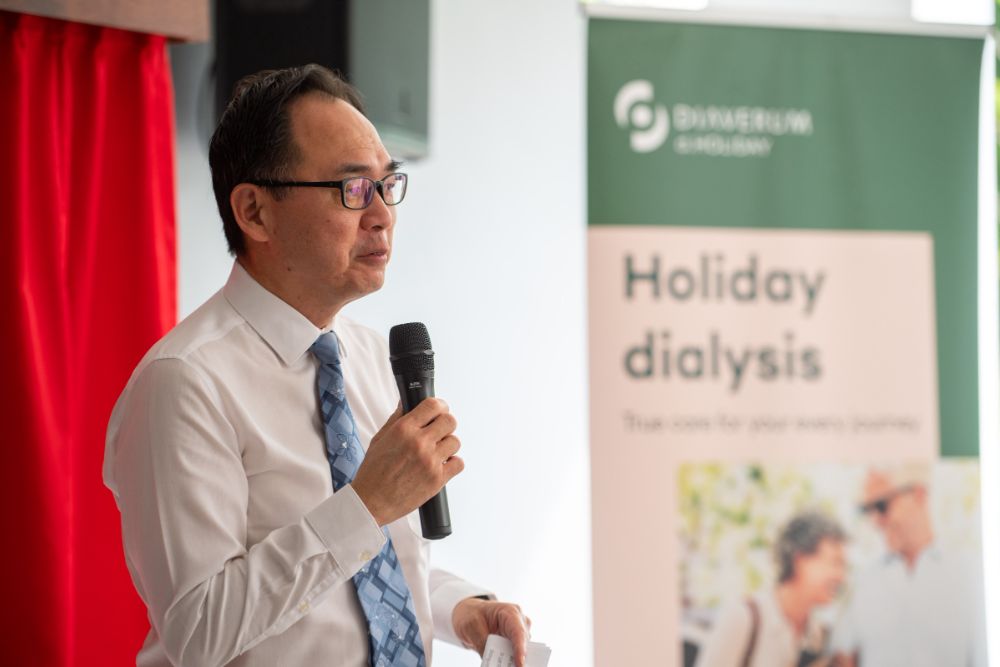 It operated there until "use changes" meant it had to find a new home, said Member of Parliament for Bukit Panjang SMC, Liang Eng Hwa, the guest-of-honour at the opening. "We appealed for the Ministry of Health's approval to stay in the area, and we are thankful that we could relocate nearby to Block 452.
"Bukit Panjang is a fast-ageing estate and one of our top priorities is to take care of our ageing residents. We have plans to add more facilities to cater to this market and to provide last-mile care so that they can continue to age in place," he added, estimating that around 20 percent of residents in his SMC are above 60.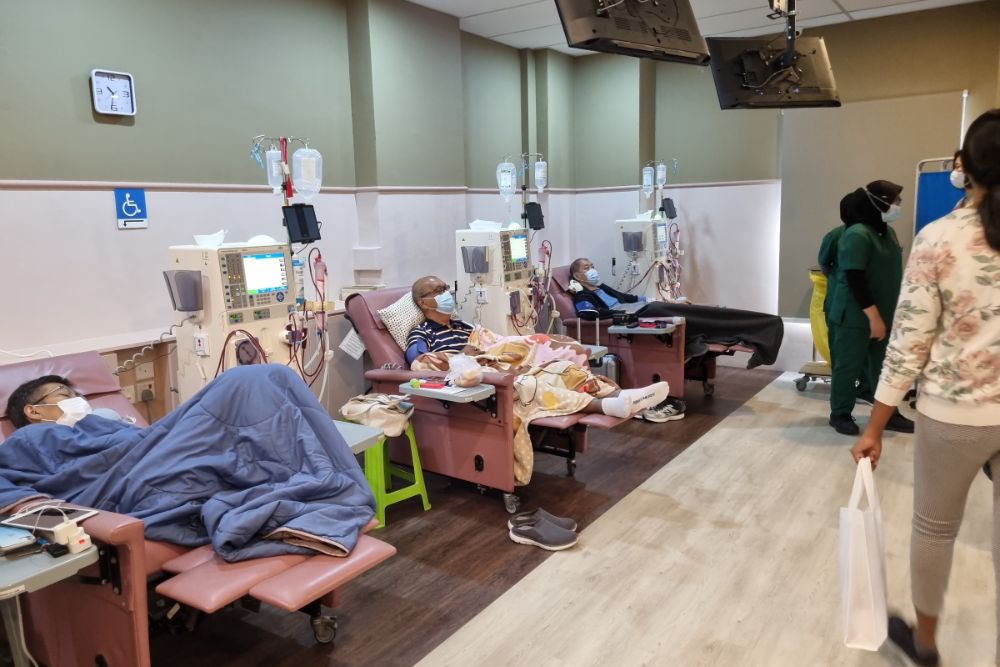 The dialysis clinic first opened its doors to the public in April and currently serves 45 patients. Sham, a 53-year-old private hire driver, is one of them. "It's a lot more spacious and well-lit compared to the previous clinic," he said.
"In the past, the dialysis machines and chairs are right next to each other, and you might knock into other patients' legs as you're leaving," he added. There are 13 dialysis stations here, compared to 10 previously.
Apart from patient comfort and entertainment features like a personal television, each station also comes with a tablet hooked up to Diaverum's network. The tablet relays patients' vital data to doctors real-time, allowing them to get an overview of patients in multiple centres at once, said Diaverum medical director Dr Loh Ping Tyug.
It also eliminates the need for nurses to manually log patient data, reducing human error and freeing up resources to focus on patients, said Gourgouillon.
Patients go on holiday benefit as well, as this data is saved on the cloud and is therefore accessible at any of the company's participating clinics spread across Asia, Europe, North America and more. Diaverum operates 11 other clinics in Singapore, and a total of 440 centres worldwide.
As you'd expect, this convenience comes at a price. Sham estimates that he spends around $2,000 a month on treatments out of pocket, compared to $50 when he visited an NKF clinic. However, he also has far more flexibility now in picking dialysis timeslots.
"If you think about your average patient, they visit about 150 times a year. This clinic will be almost like their own house, so of course, we make patient experience one of our top priorities," said Gourgouillon.