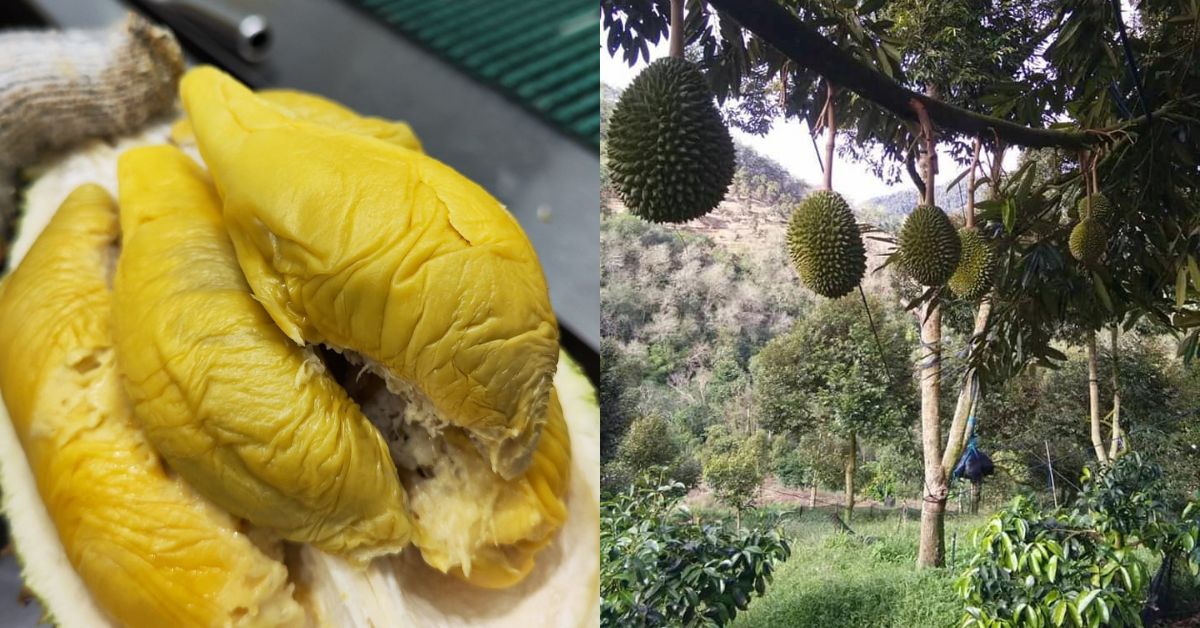 Is it just us, or do durian seasons seem to be getting longer every year?
Just take a drive through Geylang, and you'd likely spot row upon row of the thorny fruit, stacked high and illuminated by bare LED bulbs, on any given street corner at most times of the year.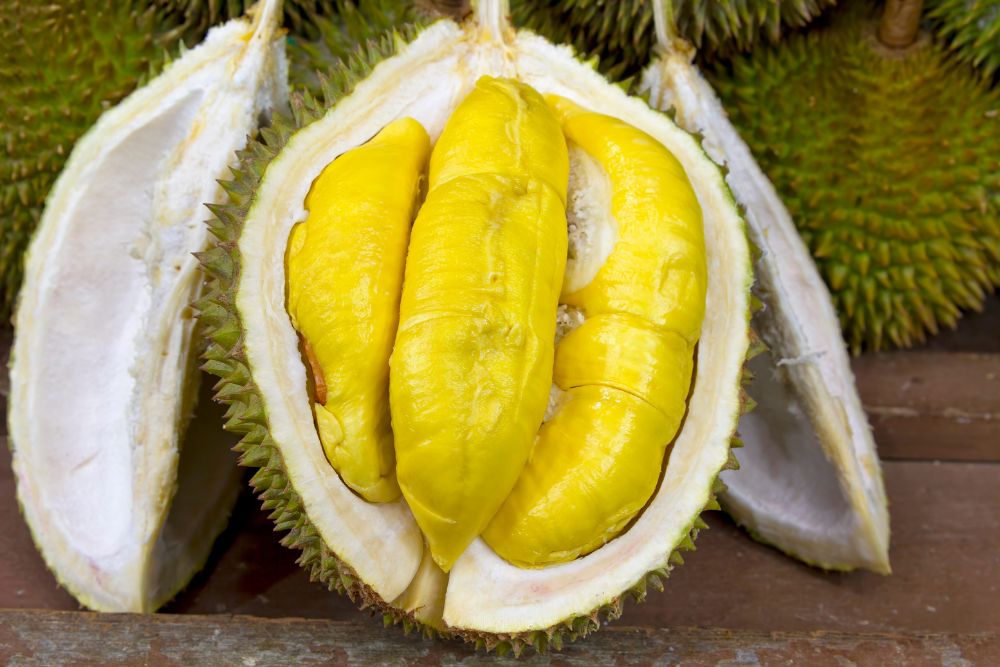 And we're not talking about the less-popular fruit from Thailand, currently the world's biggest durian exporter.
We're talking about Mao Shan Wang, D24, Red Prawn and XO durians — the premium stuff, which we primarily import from the Malaysian states of Pahang, Johor Bahru and Penang, and which makes up the majority of the prized, pungent, prickly fruit sold on our shores.
They ripen fully on the tree and are collected only after falling to the ground.
The pongy bounty is then trucked over to Singapore and consumed in as short a time as possible. 48 hours is the shelf life of a ripe durian.
Any longer, and the flesh turns watery, losing its signature creamy texture.
These durians are highly seasonal and usually only available twice a year — during the peak season from May to about August, and in the shorter festive months of November to February.
"Everything depends on the weather – it cannot be too rainy, or too dry. It must be balanced just right,"
His business operates on a farm-to-table model, procure durians fresh daily from a 27-acre plantation in Raub, West Pahang.
This begs the question — how exactly are durian plantation owners able to produce the fruit out of season? Are they tricking durian trees into bearing fruit with clever shortcuts like climate-controlled greenhouses?
No short cuts around seasonality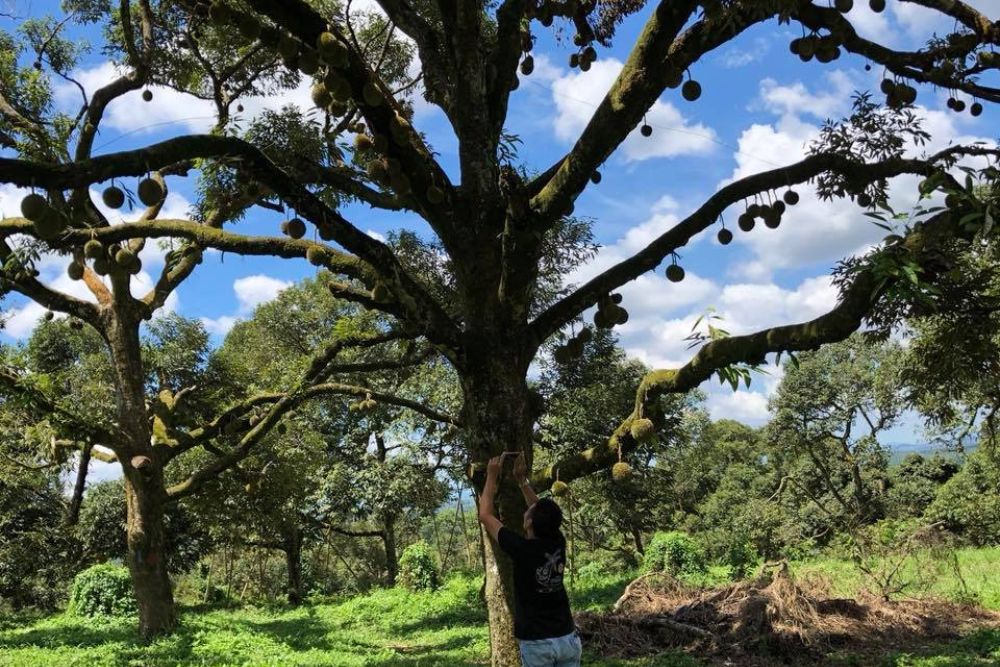 The short answer is — they aren't, at least for now.
"It is impossible," says Alvin Teoh, 37, the owner of Durian 36 in Geylang.
He manages retail operations here, while sourcing durians direct from a 50-acre farm in Johor managed by his brother.
They allow their trees to grow naturally, "as tall as they want", just like the other farms owned or partnered with durian sellers that SilverStreak interviewed.
"We believe that this yields the best-quality durian," says Kelvin Tan, the 39-year-old director of 99 Old Trees. "It is only in Thailand that they trim the trees like bonsai (laughs). They keep their trees shorter because it is easier for them to harvest durian."
Unlike Malaysian farmers, the Thais prefer to climb their trees and cut down the fruit when they are "only 80 percent ripe", says Kelvin. This lengthens the durians' shelf life to about seven days.
Gradual uptick in R&D, but most stick to tradition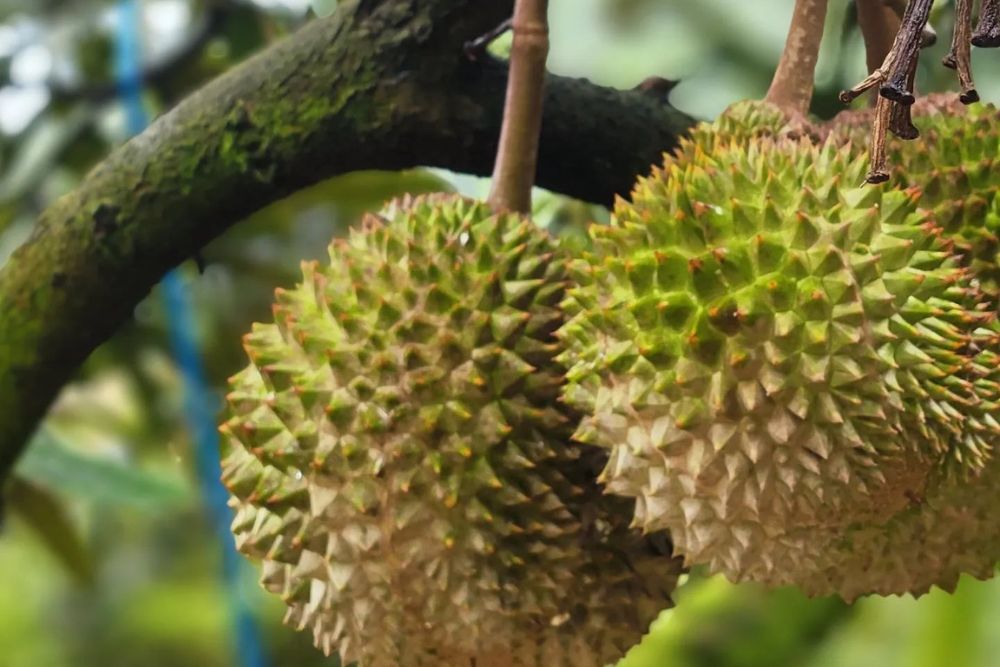 Durian importers agree that Malaysian plantation owners are generally very resistant towards making any major changes or investments into technology, reckons Long Soon Wai, who owns a share of a durian plantation in Raub, Pahang, a cold storage processing plant in Singapore, and a couple of durian dessert stalls in Newton and Lau Pa Sat hawker centres.
"They are usually very traditional, and don't see the need to make huge changes to how they do things. But there are gradual improvements over time, of course, as they understand crops better and refine the fertilisers used to give better yields in a shorter period," says the 52-year-old co-owner of Durian Desserts by Tiong Bahru Durian.
He explains that these fertilisers restore nutrients in the soil so that trees can bear bigger, better fruits when the season comes, but cannot induce fruiting out-of-season.
While experimentation with these fertilisers is "quite common" with plantations, Kelvin of 99 Old Trees adds that it is a slow and deliberate process, "Sometimes, using new fertilisers can give older trees a 'shock'. So normally, there will be more experimentation first in newer farms that have invested in new technology.
"I know of some farms who are deploying sensors in the soil that can track the water level, or minerals like potassium. But the technology is still maturing – it is only three or four years old, so it is only farmers with much deeper pockets using this for now,"
Some farms, like Alvin's brother's, invest instead in novel fertiliser dispersal methods like drones.
"He started testing it out recently. We're very happy with it, as it saves us a lot of time and labour costs," he says.
Durian producers agreed that their counterparts in Malaysia tend to spend their money on "sure-fire" improvements that cut losses, such as irrigation systems to direct water to their trees during drier periods as well as "well-paved roads" out of plantations.
Explains Kelvin, "With durians, time is everything. From the moment the durian hits the floor until it reaches the customer, it is a race against time. With better roads out of our plantation in Raub, we shaved a good 45 minutes to an hour off a six-hour journey to Singapore."
No frozen for Singaporeans, say durian sellers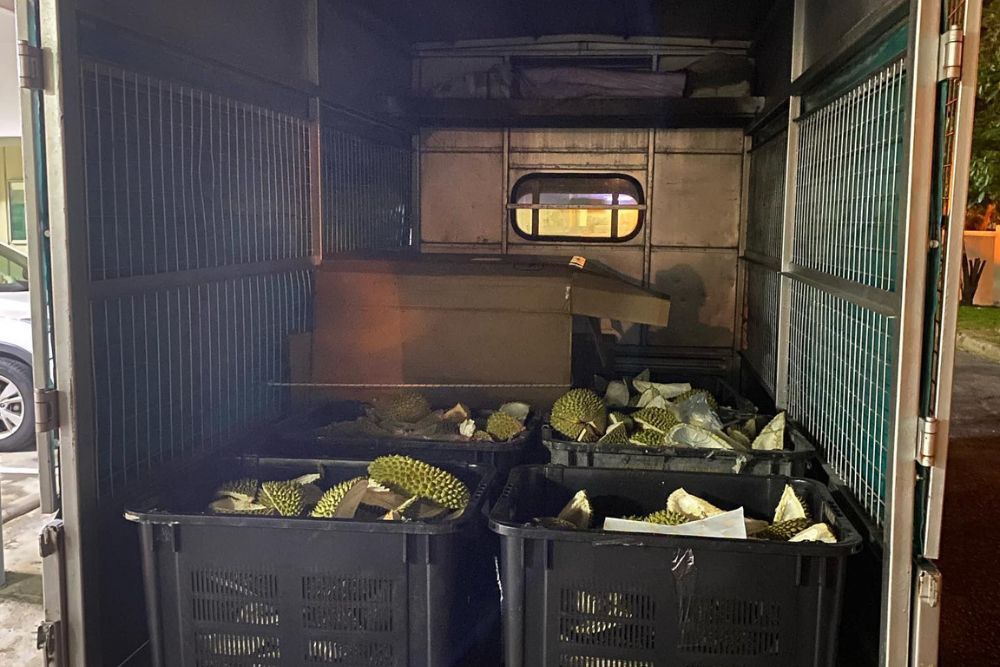 Flash-freezing the thorny fruit whole or by individual seeds with liquid nitrogen extends its shelf-life immensely – from "days to months", says Soon Wai, with only a loss of "10 to 15%" in quality. But this is not a common practice for durians imported to Singapore.
The reason is simple: Singaporean customers insist on farm-fresh fruit. "There is no market in Singapore for frozen durian at all. We stock some to cater to tourists who wish to try it even when it is out of season, but no Singaporean is going to ask for a frozen durian," says Kelvin.
These frozen durians are sent to faraway, but equally durian-hungry countries — most notably, China, which took in about four-fifths of the world's durian supply in 2021. The world's biggest importer of durian, which recently inked a 50,000-tonne durian deal with the Philippines, will soon become a producer when their new durian mega-farm on Hainan Island bears fruit next month.
Alvin concurs, adding, "It is our customers who are benefitting, as the supply of durian has been growing and growing as the years go by."