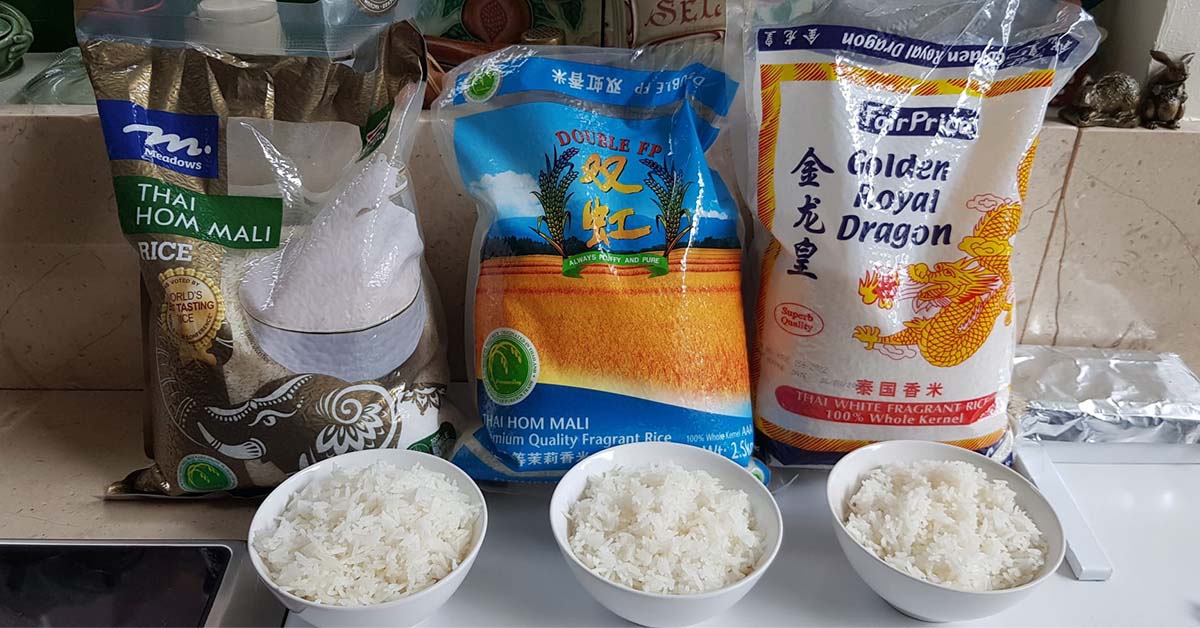 We all have our preferred brands when it comes to buying things.
But these days, when it comes to daily necessities like food staples, you are presented with so many options. A mind-boggling array of brands — some familiar, others new — awaits your decision as you stare at your choices on the supermarket shelves.
To add to the confusion, you now have supermarket house brands that seem to pick up on the key selling points of a popular brand and offer their own cheaper versions. But not necessarily of a lower quality.
Consumers are growing wiser to this and are more receptive towards house brands, resulting in the exponential growth in volume for the retailers who made the foray into developing their own house brands.
The consumer protection agency, CASE, has called on major supermarkets to consider introducing more house brands to set an important price floor for daily essentials especially in today's inflationary environment.
Fair Deals For The Consumer
FairPrice, the biggest supermarket chain in Singapore, was the first in Singapore to introduce house brands in 1985. Cold Storage, Sheng Siong, Prime and online retailer, RedMart, followed suit.
We decided to go a step further to examine what they have to offer by way of their own house brands.
Though price was cited as the most important factor for selecting house brands, being generally cheaper than a branded product, we also wanted to explore whether house brands can be the brand of choice, not just pricewise, but for their range and variety, quality and taste.
Unlike in Europe, where house brands are in basic white packaging or have the retailer's name brandished across the packaging, it may not be easy to identify house brands on Singapore's supermarket shelves.
Here, supermarkets have different systems of labelling their house brands. Some openly identify their house brands by using the name of the supermarket, but others do not, preferring to use names and packaging which, at first sight may seem to be an independent brand.
Prime Supermarket labels its products as "Prime Choice" but their product range is quite limited with only dishwashing detergent, soap, crackers, canned food and some sauces under the house brand.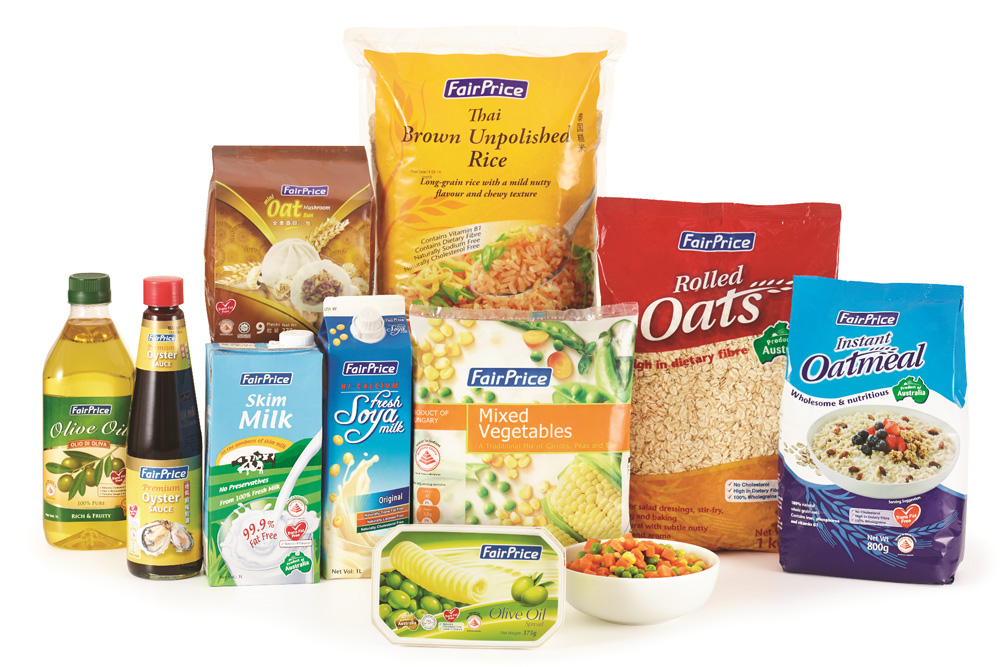 FairPrice's motto is "More quality for less" to assure customers that it is only the packaging and the name that differentiates the goods, not the contents.
"FairPrice" is its eponymous label on many house products, though there are instances where additional brand names are added, such as "Double FP" or "Golden Royal Dragon" for Thai rice.
NTUC's other house brands include "Pasar" for fruit and vegetables, "Harvest Fields" for dried fruit, spreads, tea bags, oats and cheeses, and "Golden Chef" for oils, sauces, dressings, pastes, instant noodles, and canned abalone.
Beverages include green tea and local drinks like starfruit, red date, sugar cane and water chestnut juices as well as mineral water, bottled under the brand "Life".
Uncle Cook's is a trademark registered by Mohamed Mustafa & Samsudin in Australia and is its house brand for nuts, dried fruit and basmati rice.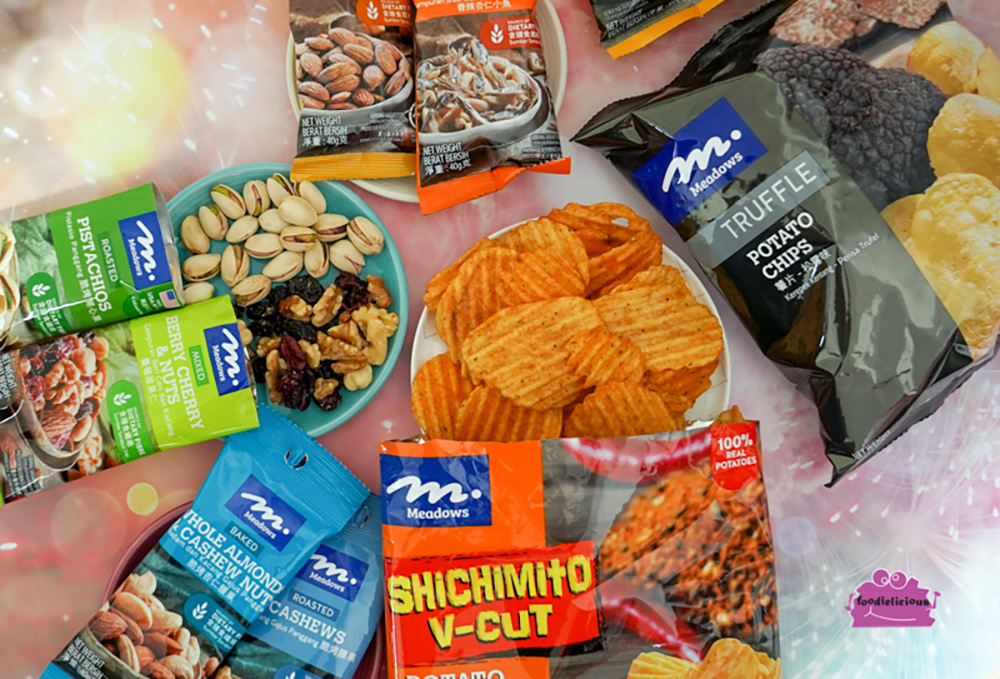 Dairy Farm International (DFI) with its range of supermarkets — Cold Storage, Giant and 7 /11 — labelled their house brands previously under "No Frills" and "First Choice", but "Meadows" is now their new successful insignia.
Sheng Siong treads the path of the latter two and beyond, having had more than 1,500 products under their various house brands. Softess, Golden Swiss, Mdm Lee, Sing Food Family, Springhill, Vepo, Tasty Bites, Jean Fresh, Egg-For-You, Fruit King, Foo Joo, Le Bao, Heritage Farm, Bake-for-You, Pronto and Power Plus are among the 23 labels.
They have five brands — Royal Golden Grain, Royal Golden Mali, Nang Rum Thai, Matahari and Happy Family — just for rice.
Identifying A House Brand
But how does one identify a house brand without prior knowledge of its various iterations? Does reading the back of the box or package help?
Some have product information which clearly states that the contents are specially packaged for, say, NTUC FairPrice cooperative Ltd, or for DFI, The Dairy Farm Company or Cold Storage Singapore and all its various subsidiaries.
However, there is no mention of Sheng Siong in the packaging of its various brands, but for some, the product packaging mentions CMM Marketing Management Pte Ltd, which is Sheng Siong's marketing and distribution arm.
So, unless there is some insider knowledge, signage or advertising, it may not be easy to recognise the house brands of some retailers in Singapore.
How do house brands compare with recognised brands on the various criteria? We compared the most essential of staples — white rice, which is eaten in most households here.
To make a fair comparison, it is necessary to delve into the various grades of rice.
At the pinnacle is the sack of long-grained Thai hom mali rice. The rice recognised as the World's best rice in many international competitions, including the World Rice Conference held in Dubai in late 2021.
Only requiring one rinse before cooking, each sack should have 100% whole kernels. The name, "Hom mali" is Thai for jasmine fragrance. Strangely enough, the perfume of the rice is not that of jasmine, but the tropical scent of screw pine or pandan. The jasmine reference is for the pristine white colour of the rice grains.
"Hom mali" is the aromatic rice which originated from Chachoengsao, a central province in Thailand, and is appreciated for its translucent and glossy exterior and tender texture. However, with so much hybridisation, it can easily be confused with other varieties of jasmine rice.
The range of rice available in FairPrice is mind boggling.
These house brands are substantially cheaper than the recognized brands such as Royal Umbrella, which works out to nearly a dollar more per kg at $31.20 per 10 kg.
New Moon's Organic Thai Hom Mali Rice costs more than double the house brands, at $10.50 for 2 kg ($5.25 per kg).
Meadows' other brand of rice, Thai Fragrant Rice (100% Thai Rice) is cheaper at $18.75 per 10 kg (working out to $1.85 per kg) for this grade of rice which is a notch lower than Hom Mali.
FairPrice's equivalent, Jasmine Fragrant Rice, has a price saving of more than $4.00 over Cold Storage with its 10kg sack going only for $14.30, the same price as Happy Family Jasmine Fragrant rice at $35.80 for 25 kg ($1.43 per kg).
A cook and taste test of the two different grades of rice of various brands was carried out.
All the brands were of fragrant jasmine rice and some brandished the AAA grade, a grading made in Thailand to ensure that the sack contained 100% whole long-grained white rice kernels.
The differences in the various bowls of rice were at first glance, imperceptible. However, there was a slight difference between Thai Hom Mali and Jasmine fragrant rice, which was a fraction shorter and clumpier, but texturally and taste wise not very different.
None had any strong aroma.
A couple of brands of Hom Mali rice required a tad more water added while cooking the rice, but this could well be attributable to the "age" of the rice grains, rather than the quality of the rice grains themselves.
Each batch yielded separate and distinct grains, and could be made fluffier if raked through with a fork immediately after all the water was absorbed, leaving the rice to steam until serving.
All this has convinced me that when it comes to white rice, house brands are viable alternatives to recognised brands, and have a variety and range which do not lose out on quality.
The lower prices which house brands offer may well be due to cost savings from cutting out the middleman and less marketing costs, and not because of any inferiority in the content.