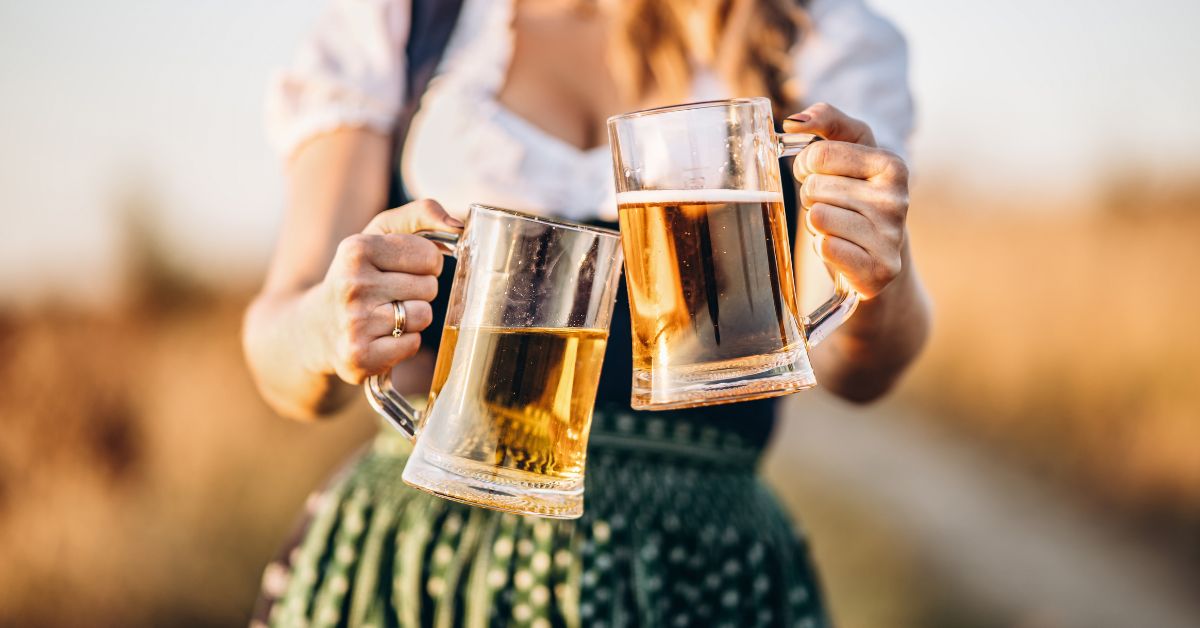 Prost! Oktoberfest 2023 is here in Singapore, bringing with it all the sudsy festivities, hearty bites and raucous atmosphere you've come to expect from the world's biggest beer
festival
.
There's no need to be guilty about feasting on German sausages and steins of beer at Oktoberfest 2023, seeing as how you're participating in a cultural festival with more than 200 years of history since it originated in Munich, Germany.
The festival typically runs across September and October, and Oktoberfest 2023 is no exception.
Here are five places on our list of beer-filled parties for Oktoberfest 2023!
1. Swiss Club Singapore Oktoberfest 2023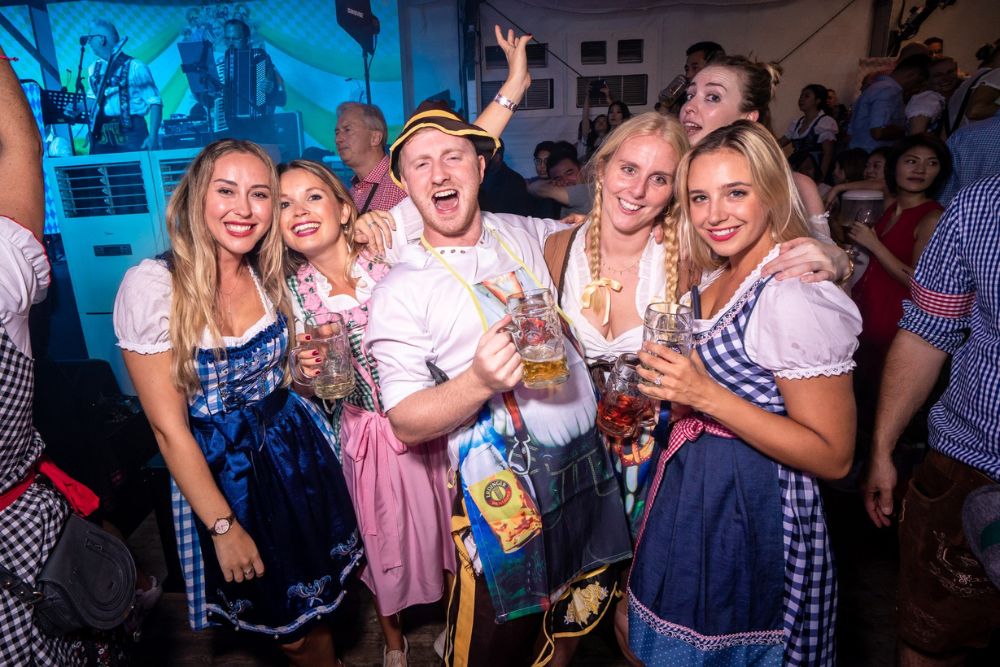 First on our list is Singapore's longest-running Oktoberfest bash at the Swiss Club Singapore, featuring 10-piece Bavarian big brass band Musikkapelle Partenkirchen for the 23rd time.
Expect raunchy rock anthems, traditional folk songs and pop-heavy crowd-pleasers as you clink glasses and sup on quintessential eats like German pork knuckles, sausages, pretzels and more.
2. Brotzeit Oktoberfest 2023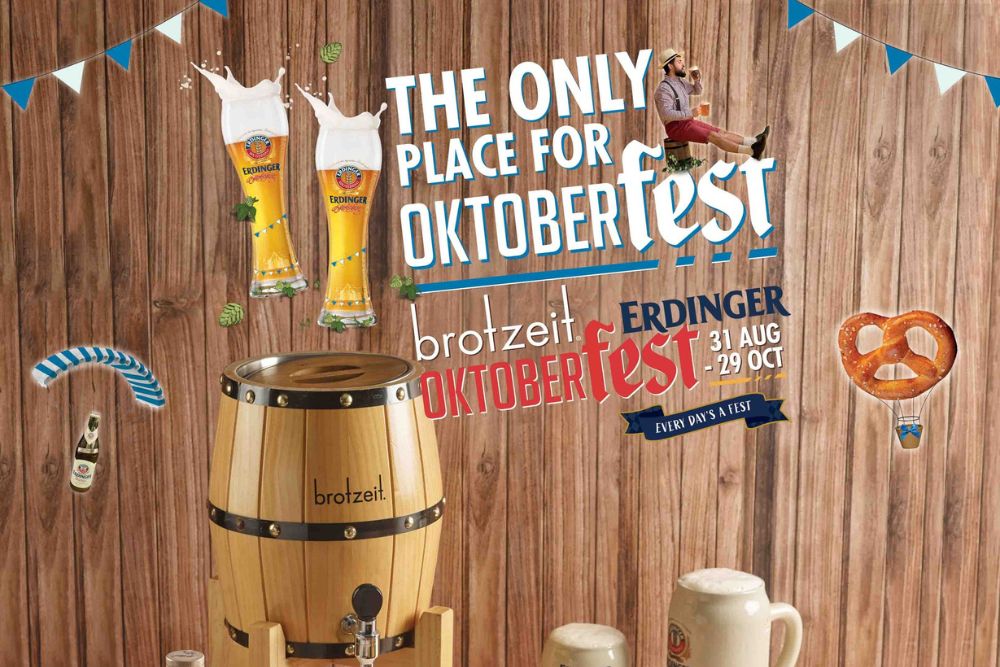 Another longstanding supporter of the Oktoberfest festivities in Singapore is Brotzeit, a German beer bar and restaurant that's been kicking around since 2006.
Their Oktoberfest parties, held at the chain's various outlets around the country, are worth attending if you're looking for free-flowing Erdinger beers, which are imported directly from Erding, Germany, along with crispy roast meats and traditional sausages.
Don't forget to grab your dirndl and lederhosen (traditional Bavarian garbs) for a true-blue Oktoberfest experience.
3. 1-Group Oktoberfest 2023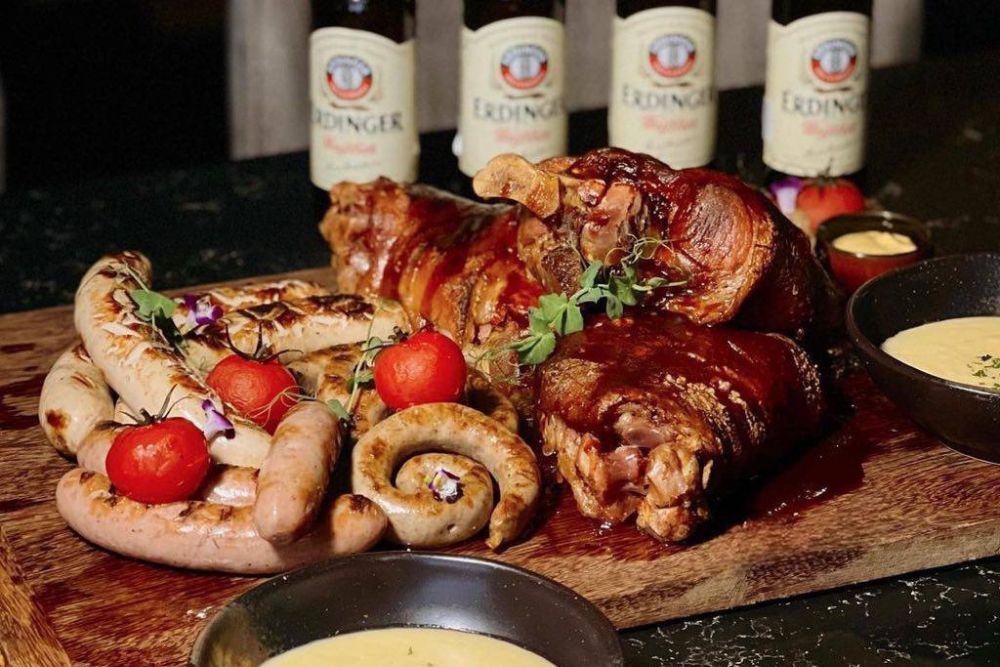 Celebrate Oktoberfest 2023 in a number of different settings at restaurant collective 1-Group's various concepts, including the bucolic quiet of Bee Knee's at The Garage in the Botanic Gardens, a rooftop pool party at 1-Altitude Coast in Sentosa, or a sky-high lifestyle destination in 1-Atico, situated at level 55 of ION Orchard.
The only guarantee at each locale: Unlimited steins of Erdinger beer and German culinary specialties out the wazoo for Oktoberfest 2023.
4. Tanglin CC Oktoberfest 2023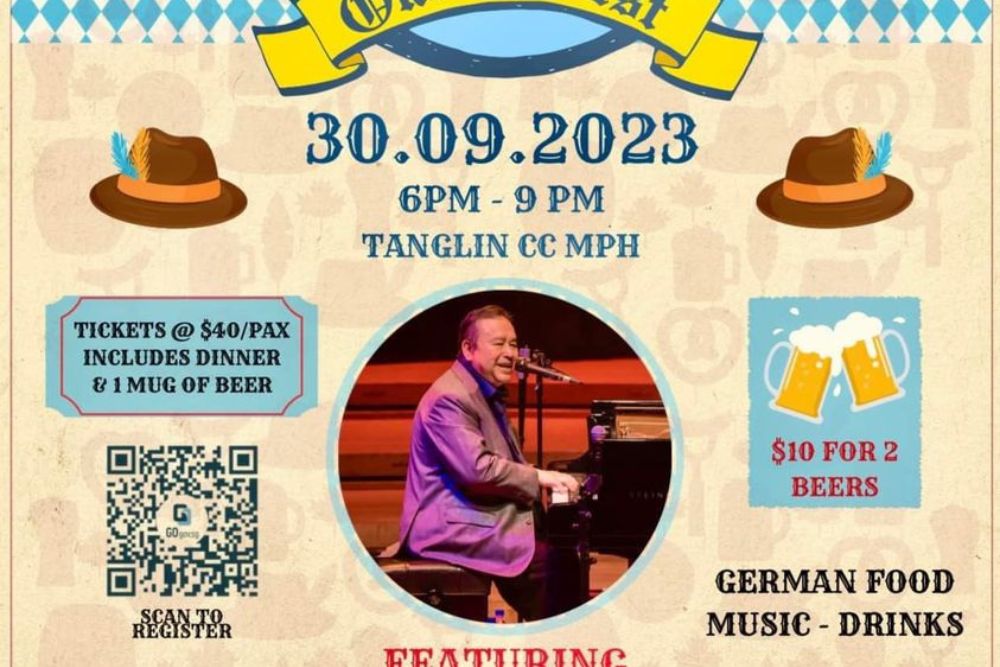 Get ready for a budget-friendly Oktoberfest 2023 celebration at Tanglin Community Club's multipurpose hall, complete with free-flow dinner buffet, two-for-$10 deals on mugs of beer, and a special guest performance from prolific jazz pianist and Cultural Medallion winner
Jeremy Monteiro
, with exciting games and a lucky draw to end off the night.
5. Oktoberfest Upside Down Party 2023 at Snow City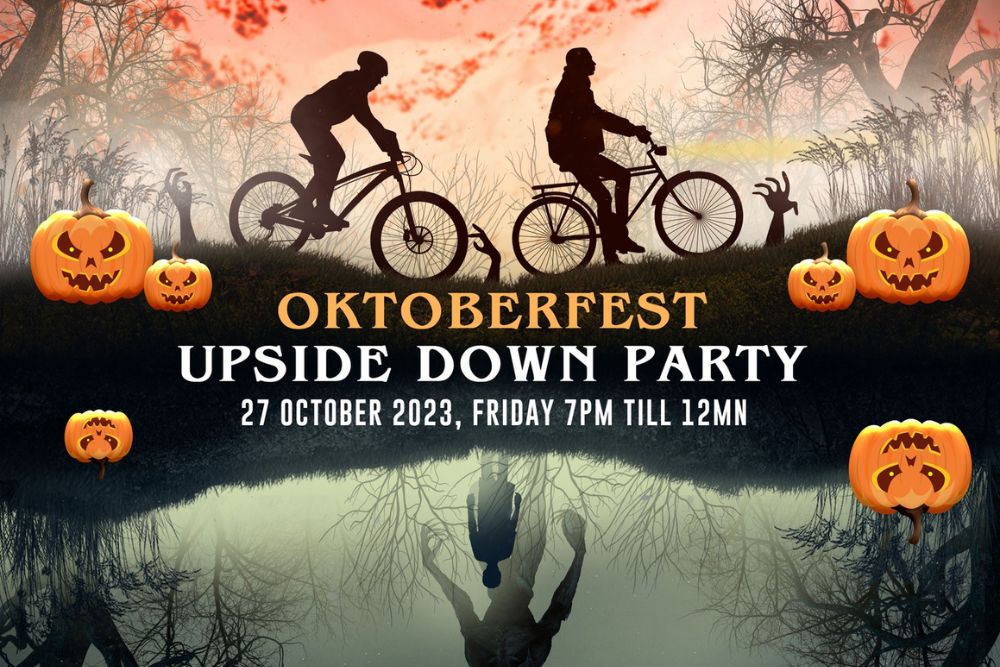 It's not just you – Snow City is indeed getting chillier than normal this time of year, given that they've decided to merge the convivial beer-filled festivities of Oktoberfest 2023 with Halloween.
Mix live music, free-flow grub and drinks with frights, frosty fun and more at the Oktoberfest Upside Down Party 2023, themed around hit Netflix serial Stranger Things.