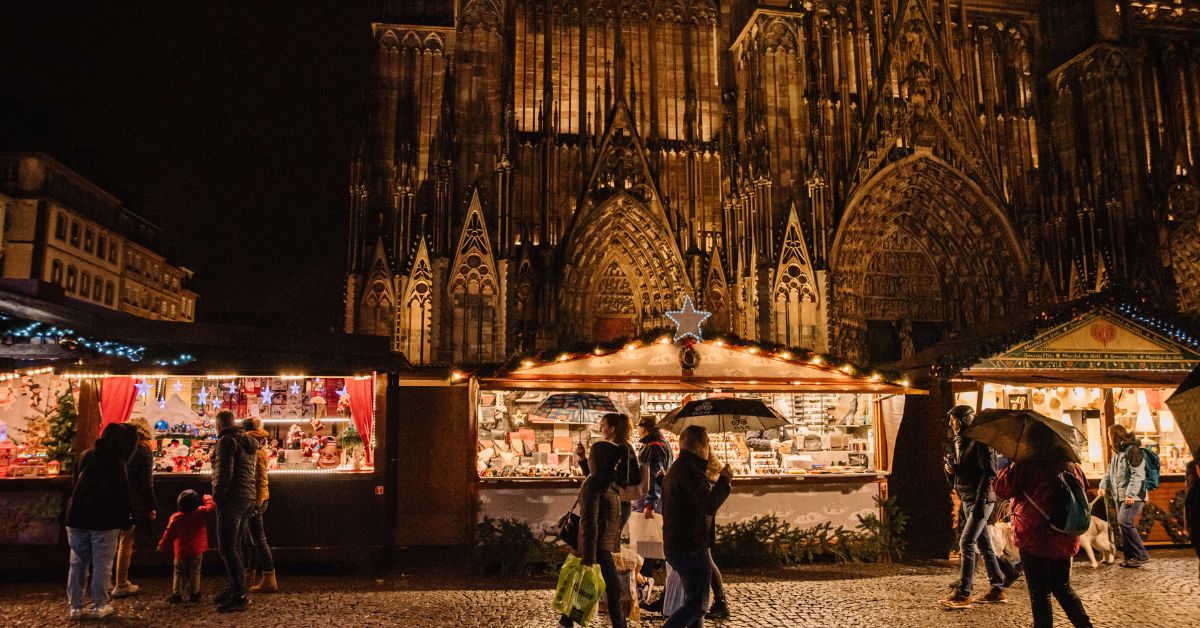 Andy Williams was right: Christmas is the most wonderful time of the year.
In Singapore, with the myriad of festivities and perennial Orchard Road light-up, and especially overseas in places like continental Europe, where
Christmas
markets have been a fixture for centuries, it's the season that's most anticipated.
Come December, the cobblestoned paths and ancient Baroque buildings of Europe are coated with a thick blanket of snow.
The air is chilly, and the sun sets by mid-afternoon, giving rise to festive Christmas markets glittering with lights and heavy with the scent of eggnog, roast meats and other traditional European fare.
Though we're still a few months away, consider this your cue to starting holiday planning right away. Why not go for broke and make a trip out of visiting all the major Christmas markets?
Many of these Christmas markets last all the way through December, though exact schedules change from year to year.
Check out our list of the best and biggest festive markets in Europe, many of which sport magnificently monumental Christmas trees towering over the town square and its crop of festive booths selling everything from hand-carved knickknacks and last-minute gifts to bratwurst and gluhwein.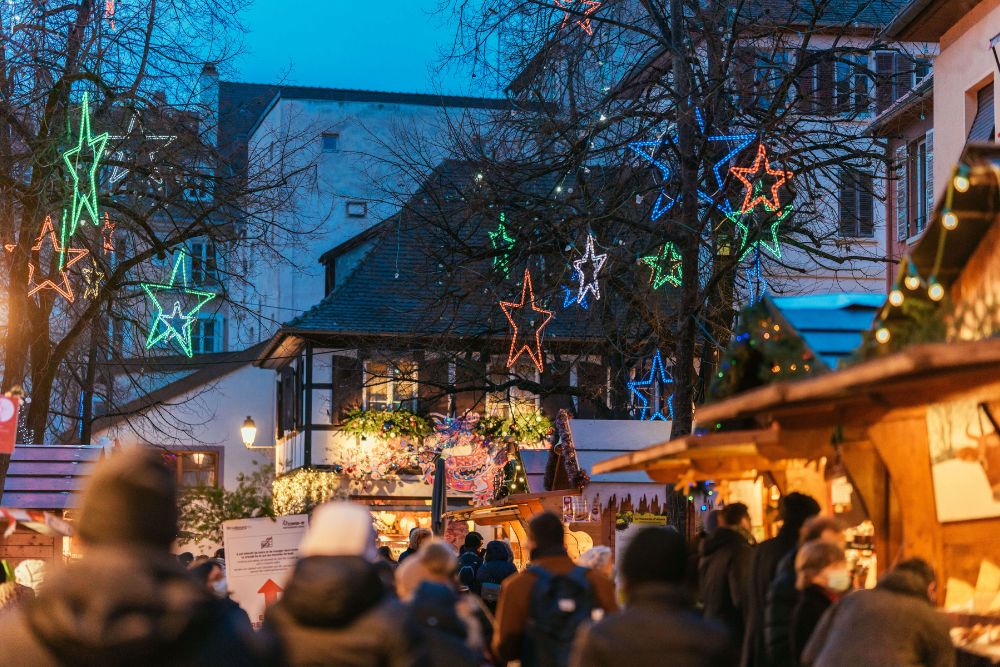 France's oldest Christmas market, the iconic Christkindelsmärik, can be found in the Alsatian capitol of Strasbourg.
Dating back to 1570, expect over 300 wooden stalls scattered around the city centre as the streets and city buildings – including the towering Cathedral of Our Lady – twinkle with festive lights and Christmas decorations.
Everything from handmade Christmas ornaments to candles and wooden angels will be available at these stalls, along with traditional festive eats like bredle, or Alsatian Christmas biscuits, gingerbread and mulled wine to warm the belly.
Not to be forgotten is a hallmark of the sprawling Yuletide marketplace, the 30m-tall Christmas tree taking centre stage in Place Kleber.
Head there when you've had your fill of treats to memorialise an epic Christmas getaway in historic region of Alsace.
Berlin is a choice destination for tourists during Christmas market season, as the German capitol is home to more than 80 Christmas markets big and small.
The one at Alexanderplatz is regarded as one of the busiest in Berlin, probably due to its central location and reputation as Berlin's most famous square.
It packs over 100 stalls into the square, along with fairground entertainment like a Ferris wheel and carousel for the kiddos (or young at heart).
There's also a walk-in Christmas 'pyramid' adorned with more than 5,000 lights – talk about festive photo opportunities!
Other Christmas markets worth considering include Gendarmenmarkt Christmas Market, a contender for most popular market in Berlin thanks to its giant Christmas tree and proximity to the historic Concert Hall; as well as Spandau, a market boasting 400 stalls in the shadow of the iconic Spandau Citadel.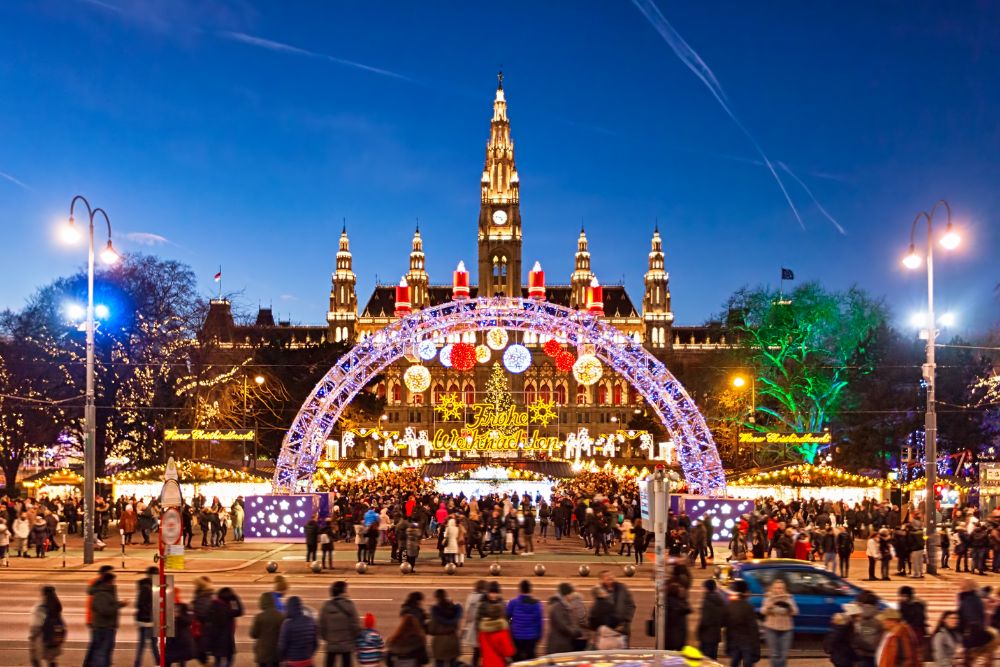 Christmases in the beautiful city of Vienna smell rather deliciously like spiced wine, freshly baked Apfelstrudel (traditional Viennese apple strudel) and roasted chestnuts, especially as you're wending your way through the city's sprawling Wiener Christkindlmarkts, characteristically decked out with overhead lights and lined with artisanal gifts.
Like other capitol cities on this list, expect multiple Christmas markets within a single city and therefore better bang for your buck – just make sure not to miss out on Christkindlmarkt am Rathausplatz, amusingly denoted on Vienna's tourism site as "the big one".
Though the roots of this Vienna's premier Christmas market stretch back to the late 18th century, the yuletide market has only operated at its convenient location in front of the town hall since 1975.
Expect a centrepiece Christmas tree speckled with LED lights, a massive carousel, flanking parks with their own bevy of attractions and Viennese bites from over 100 booths to keep you well-fed while you're at it.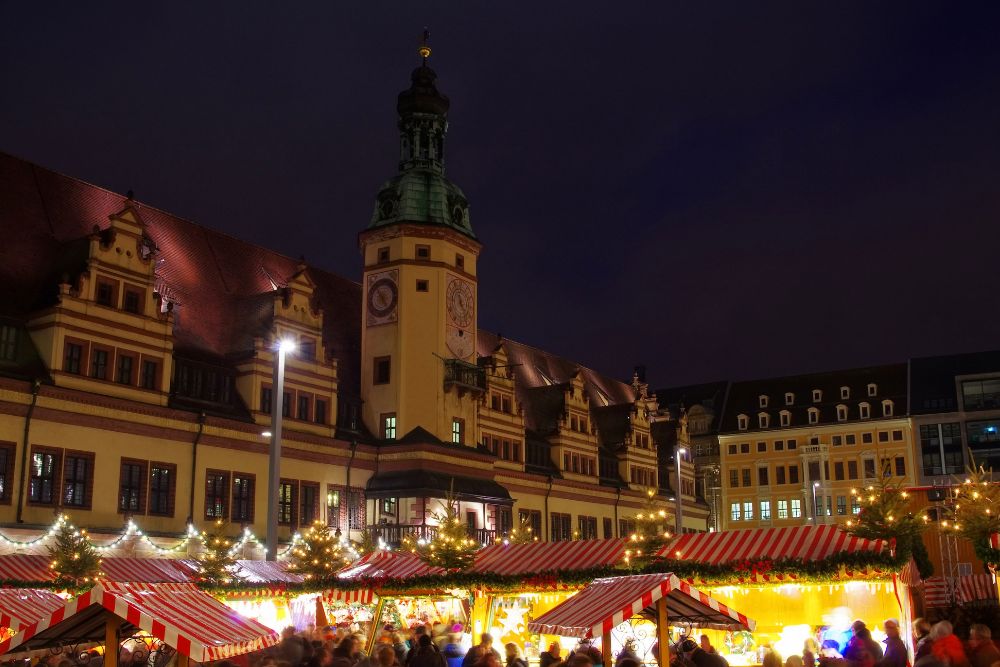 Yes, there are two entries from Germany in our list – after all, many consider Germany to be one of the Christmas market capitols of Europe, as there are massive fairs in Dresden, Cologne, Frankfurt, Munich and more. You'll honestly be spoilt for choice when it comes to Christmas markets there.
That said, we eventually settled our sights on Leipzig's version, said to be one of the oldest and largest in the entire country dating all the way back to 1458.
Look forward to the tantalising aroma of bratwurst, liverwurst, mutzbraten (a roasted meat patty) and waffles from over 300 stalls at the Leipzig Weihnachtsmarkt, along with the usual festive harvest of ornaments, perfumes, soap bars and candles among other tchotchkes.
5. Prague, Czech Republic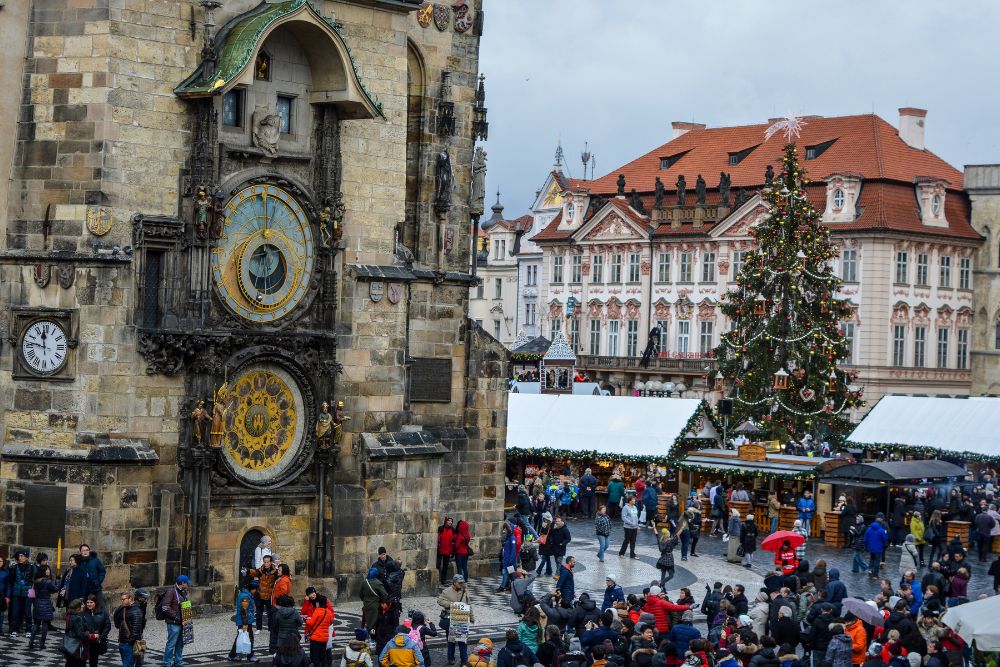 The bohemian allure of Prague takes a Christmassy turn for the season of Yule.
The iconic Old Town Square – famous for its city hall and 15th-century astronomical clock – becomes the centrepiece of a Christmas market with traditional food, booze and presents aplenty.
Feast on klobasa or sizzling sunka – sausages and hams respectively – fresh off the grill, then wash it down with grog, the favoured festive brew of the locals comprising rum, water, lemon and sugar.
Those who can't go without a flagon of mulled wine can turn to svarak, a citrussy take on the festival favourite – though there's always the world-famous Czech beers to keep you warm.
Last-minute Christmas gifts can be found in the form of hand-blown glass baubles, ceramics, wooden toys and other local handicrafts.
After filling up on Christmas nosh and festive treats, spend the rest of the night enjoying nativity scenes depicted by wooden figurines, the mini-petting zoo at Old Town Square complete with sheep, goats and a donkey, plus a nightly light-up of the square's 25m-tall Christmas tree.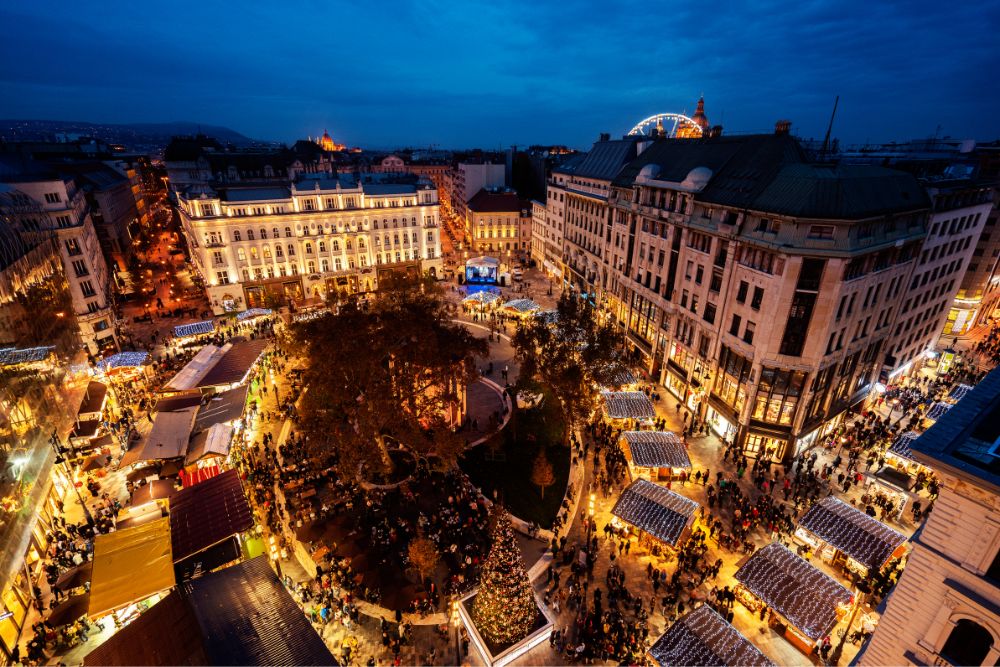 Though Budapest's Christmas markets aren't as big as some of the others on our list, the experiences on offer don't lack in variety.
The city features two separate Christmas markets: An older and more traditional market in Vorosmarty Square, situated in the heart of the city, along with its younger, edgier sister fair in St Stephen's Basilica about 700m away.
The latter promises not only newfangled laser projections on the 19th-century Basilica, but an ice-skating rink that allows you to glide around a giant Christmas tree.
Meanwhile, you can expect a more traditional approach at the Vorosmarty Square Christmas Market, comprising over 100 stalls selling everything, from traditional dolls and handcrafted soaps to kurtoskalacs (chimney cake) and langos (deep-fried flatbread with cheese, sour cream and garlic).
Free concerts, carolling and a blanket of pristine powder round up all the necessary ingredients for an unforgettably magical Christmas.
All that's left is to head to Budapest's revitalising thermal baths to warm up your bones after all that winter chill.