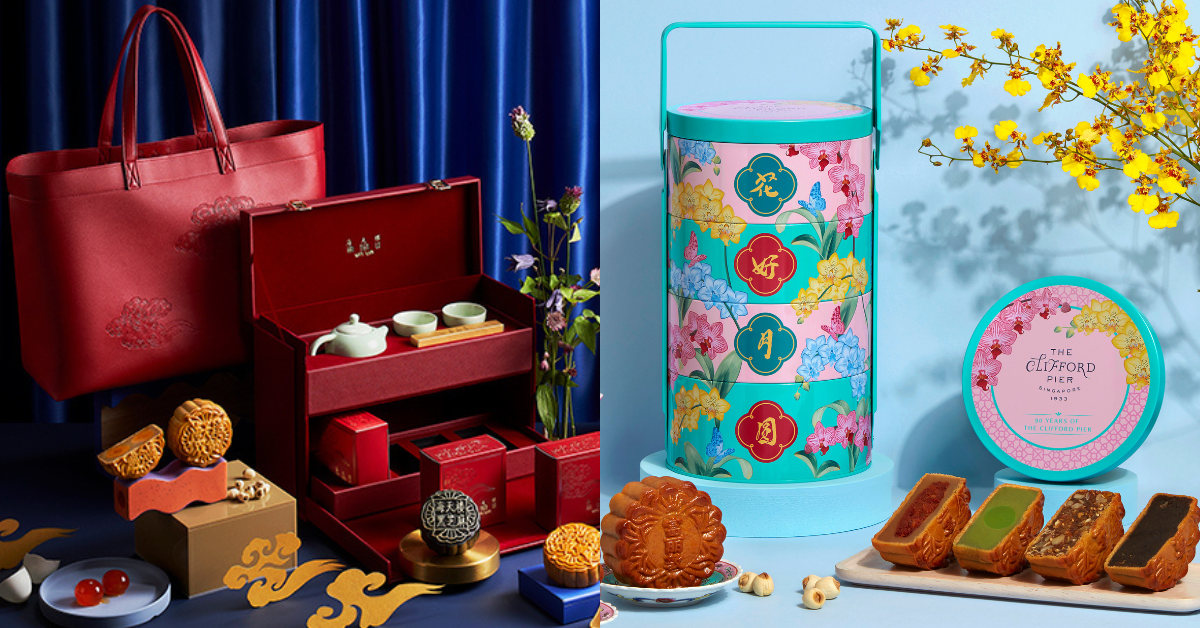 Mooncake tins don't just keep the traditional Mid-Autumn Festival treats safe and presentable – they also serve as useful, water-resistant boxes to store everything from sewing materials and jewellery to treasured knickknacks.
That said, hotels and restaurants have upped the ante in recent years, presenting mooncake holders in a variety of forms. Tote bags, drawers, briefcases – you name it.
These are 5 of the prettiest and most interesting for Mid-Autumn Festival 2023 (29 September).
1. Mooncake tingkat by The Clifford Pier - $108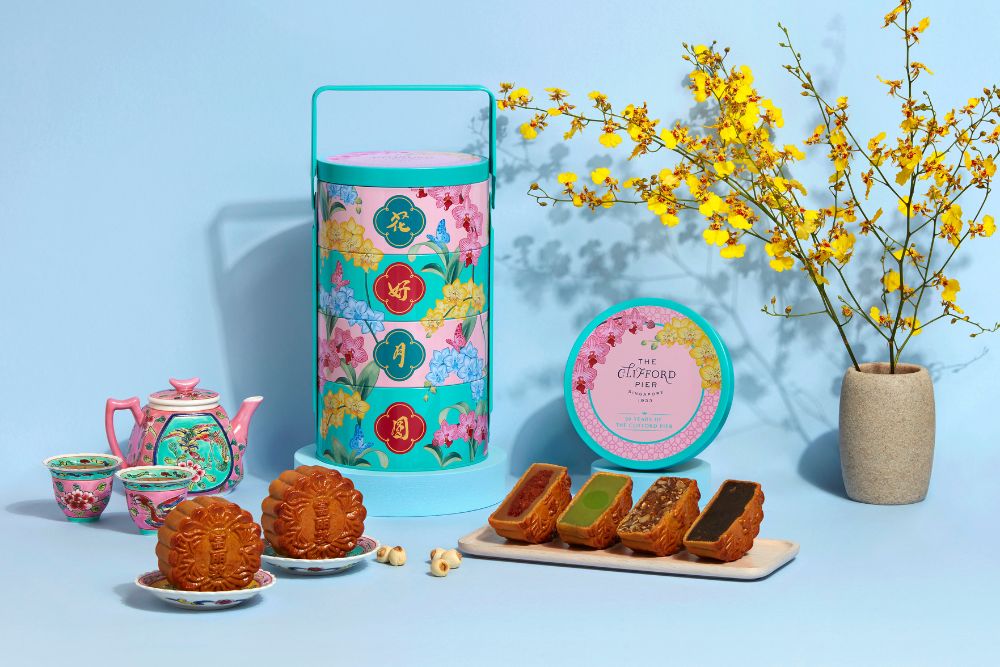 Among the gifting sets at The Fullerton Hotel Singapore is a custom-designed tiffin carrier by heritage restaurant The Clifford Pier (which is celebrating its 90th anniversary this year).
It features a multi-coloured array of orchids, Chinese calligraphy characters and butterflies on vibrant blue and pink hues – in addition to four hawker-themed mooncakes that pay homage to everything from satay sauce to chendol.
You can also get a mega-sized mooncake tin from the hotel's The Fullerton 15 Treasures Premium Gift Set ($218), featuring an appropriately huge baked mooncake stuffed with eight auspicious egg yolks, and 14 smaller ones.
2. A two-storey shophouse in mooncakes at 5 On 25 - $88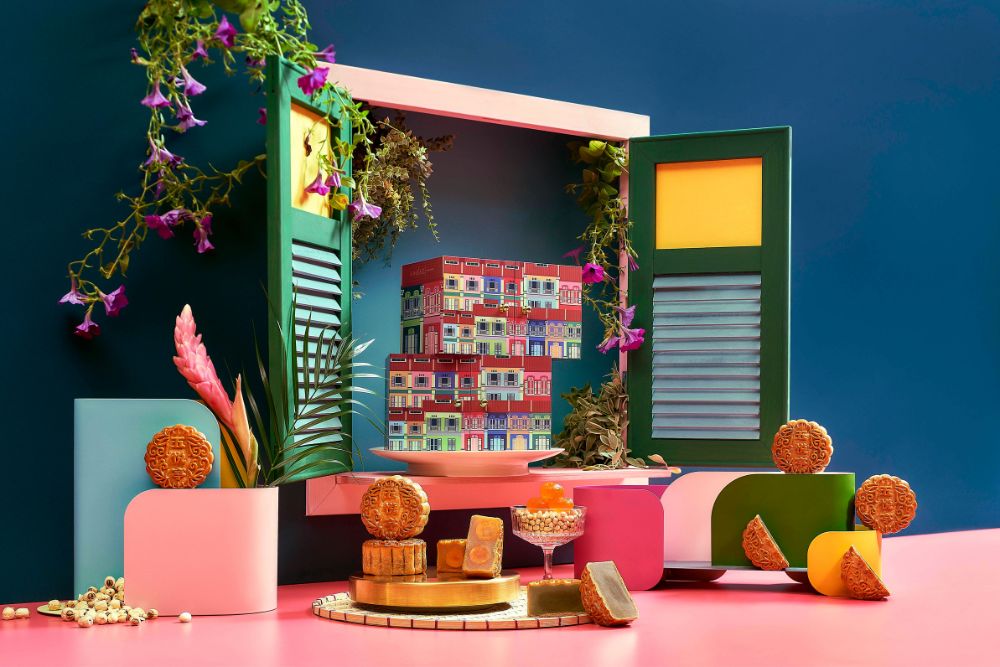 Andaz Singapore's Cantonese restaurant 5 On 25 presents a whimsical baked mooncake gift set inspired by the shophouses of Kampong Gelam, which are in the hotel's vicinity.
Designed by local lifestyle brand Binary Style, the two-tiered mooncake box is a riot of vibrant green, pink and blue that belies the intricate details identifying its late 18th-century architectural inspirations.
The mooncakes within are as eclectic as the multicultural neighbourhood of Kampong Gelam, with unusual combinations like zesty yuzu rich caramel and miso within a traditional baked mooncake.
3. Hai Tien Lo's warm-red leatherette bag and mooncake set - $178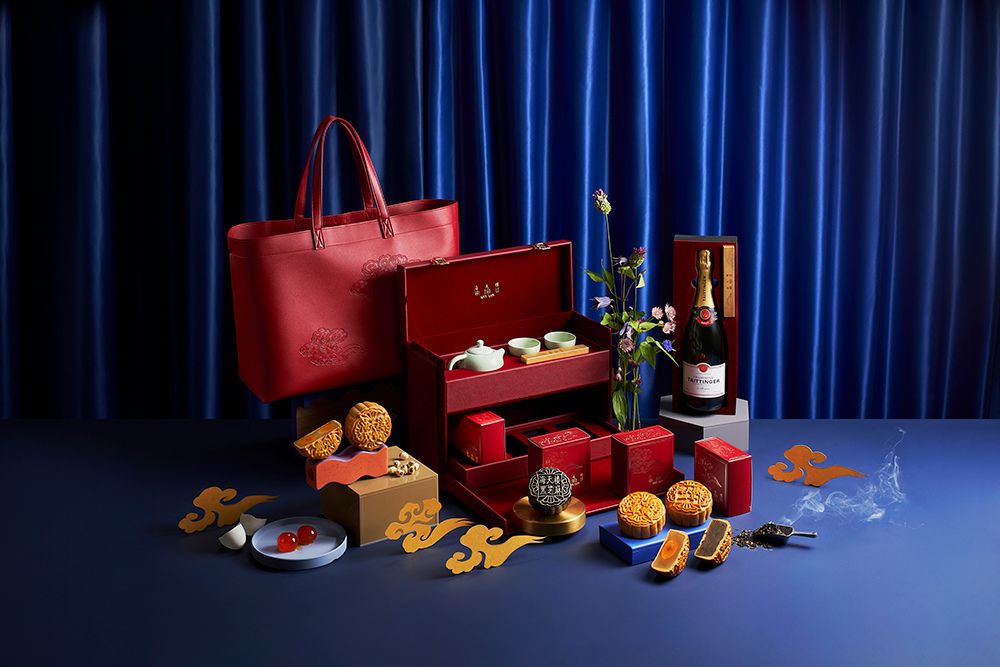 Celebrate mooncake season in style with Hai Tien Lo's Four Treasures Baked Mooncakes Premium Gift Set.
The Chinese restaurant of Pan Pacific Singapore partners four traditional baked mooncakes with a teapot set, making it easier to feast and imbibe with a classic pairing of tea.
A stylish crimson-red leatherette bag and tiered mooncake box completes the extravagant gifting set.
4. Kid-friendly brick set from Shangri-La Singapore - $59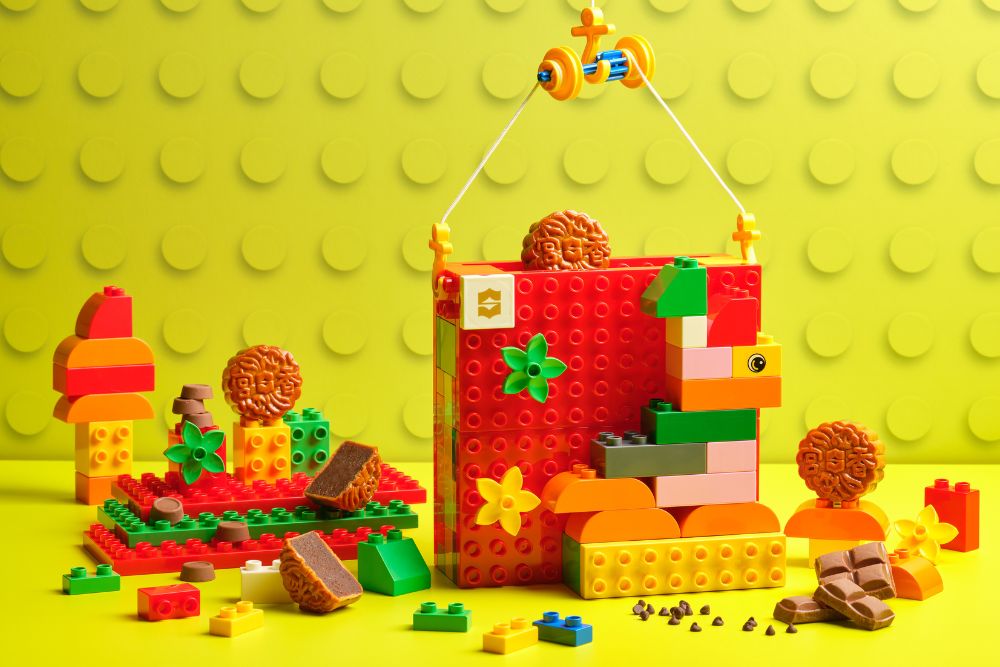 Get the kids excited this Mid-Autumn Festival with a mooncake box that doubles up as a mini reusable brick set.
While we probably wouldn't recommend using this as a jewellery box, it's great for distracting the grandkids from the allure of lanterns and sparklers, leaving the adults to focus on their mooncake feast. It even comes with a quartet of mini chocolate and chocolate chip mooncakes for them to do some feasting of their own.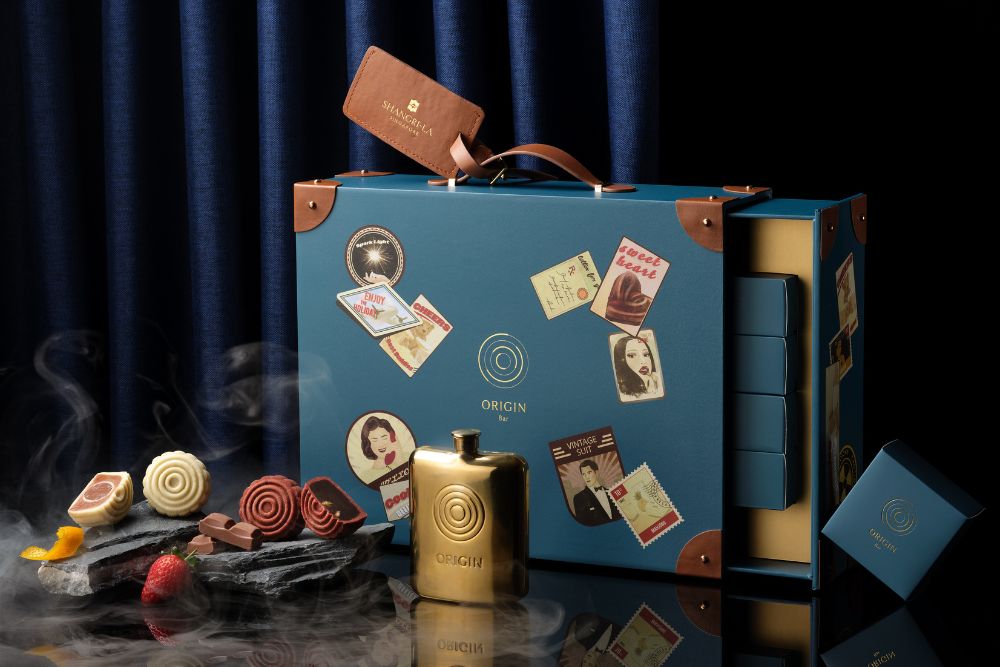 A more conventional mooncake gift set is available in the Shangri-La Mooncake Selection Gift Box ($148), though we found Origin Bar's train-inspired mooncake set ($135) more deserving of attention, not the least for its peacock-blue faux-briefcase gifting box and gold stainless steel hip flask (containing a Negroni).
The boozy mooncakes hidden within, inspired by the hotel bar's signature Love Handle cocktail and a classic Negroni, are surefire ways to add some festive cheer to any mooncake gathering.
5. Auspicious tidings from Wan Hao Chinese Restaurant - $248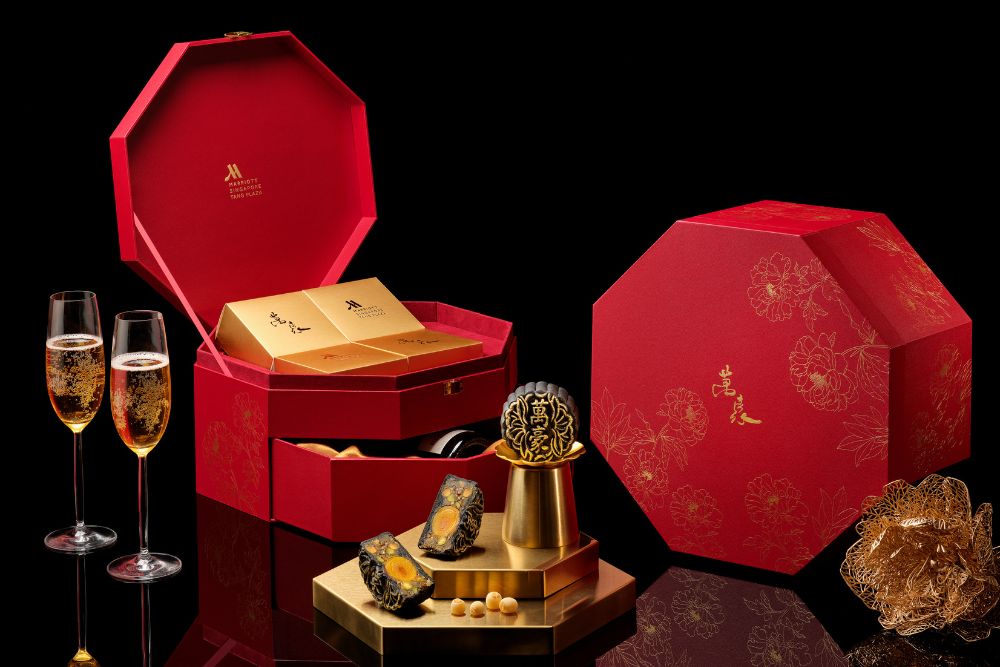 Opulence meets tradition with the massive limited-edition mooncake gifting box from Singapore Marriott Tang Plaza Hotel.
The two-tiered hexagonal chest features suitably auspicious golden peonies on a bed of rich maroon, opening to reveal a quartet of gold-dusted baked mooncakes from Wan Hao Chinese Restaurant, made extra luxurious with dry-aged parma ham, salted egg yolk, pistachio and black truffle shavings – and a bottle of Taittinger Brut Reserve Champagne in the lower drawer.