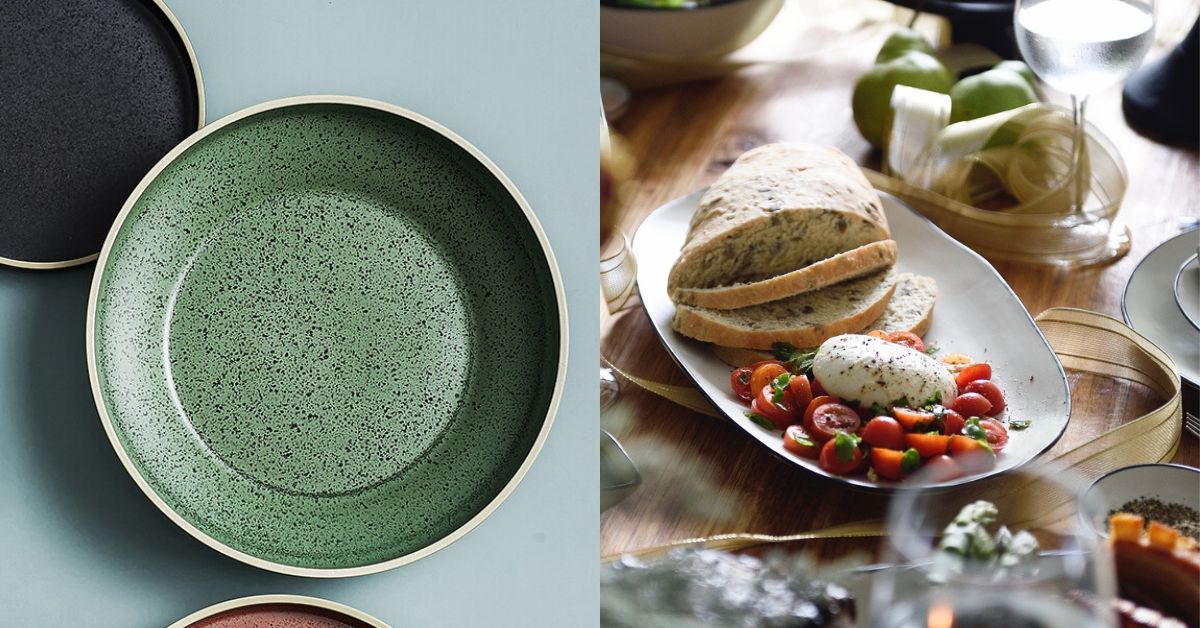 As the festive season approaches in the final quarter of 2023, it might be prudent to stock up on essentials for running a good
dinner party
.
Tableware, sometimes known as dinnerware, is one such example – not just because it is absolutely necessary (or you wouldn't have a plate to eat off of) but because of how effective tableware is in setting and creating different moods.
Imagine going to a fine-dining restaurant and nibbling on caviar and blinis off Styrofoam plates and plastic sporks.
That wouldn't do, and the same general rule applies for home dinner parties. They should be appropriately stylish, yet not stuffy or overbearing – think refined, but relaxed, with homely touches that communicate the warmth of the occasion.
This brings us to the materials and designs of the dinnerware, both of which would affect their final price.
Hardy, easy-to-clean materials like melamine are good for everyday use – especially when the grandkids visit – but aren't exactly flattering for dinner parties.
Bring out the fine china, or silverware, or porcelain, and handle with care. Then again, old-school enamel plates can work if you're planning a retro-themed feast.
Otherwise, sticking to elegant, timeless pieces will generally give you better mileage than themed plates that can only be whipped out on Christmas or other specific festive occasions.
Without further ado, read on for SilverStreak's hit list of shops both big and small stocking everything from fine tableware to crockery, placemats and more as part of our ongoing
Life & Living
series.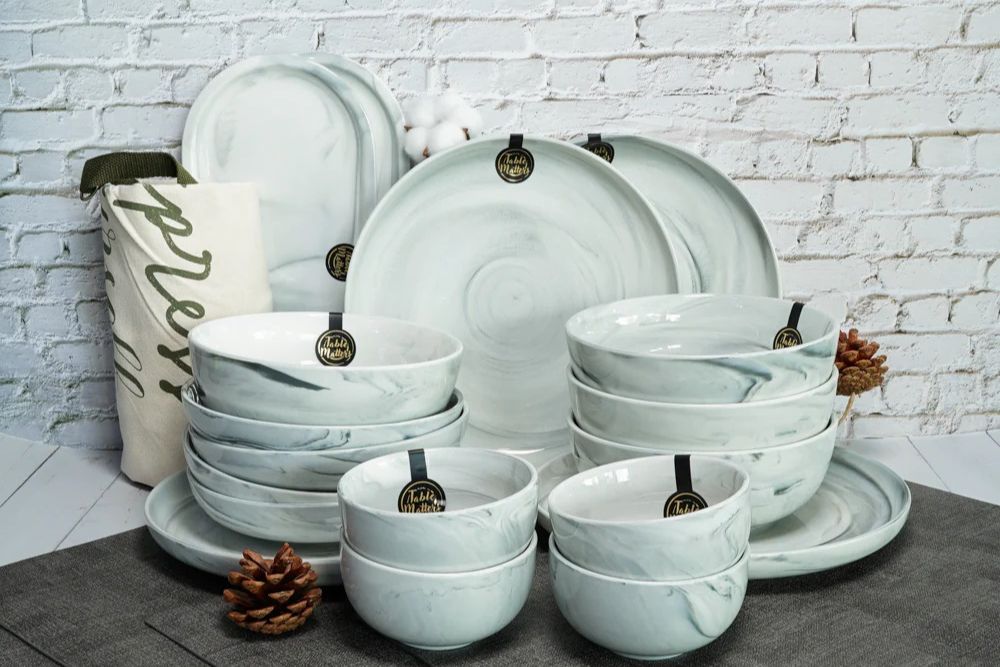 A subsidiary of homegrown homeware brand HOUZE, Table Matters aims to dish out attractive and affordable tableware products that can withstand the rigours of frequent use.
Their collections, certified dishwasher-, microwave- and oven-safe by SGS Singapore, include floral, Nordic, Peranakan, Japanese and even Disney-themed designs, starting from as low as around $5 apiece.
For a classy and understated dinner party set-up, it's worth investing in pieces from their
marble collection
and pairing it with their
Parisian stainless steel cutlery
in gold. An entire tableware selection for six shouldn't cost more than $300 dollars.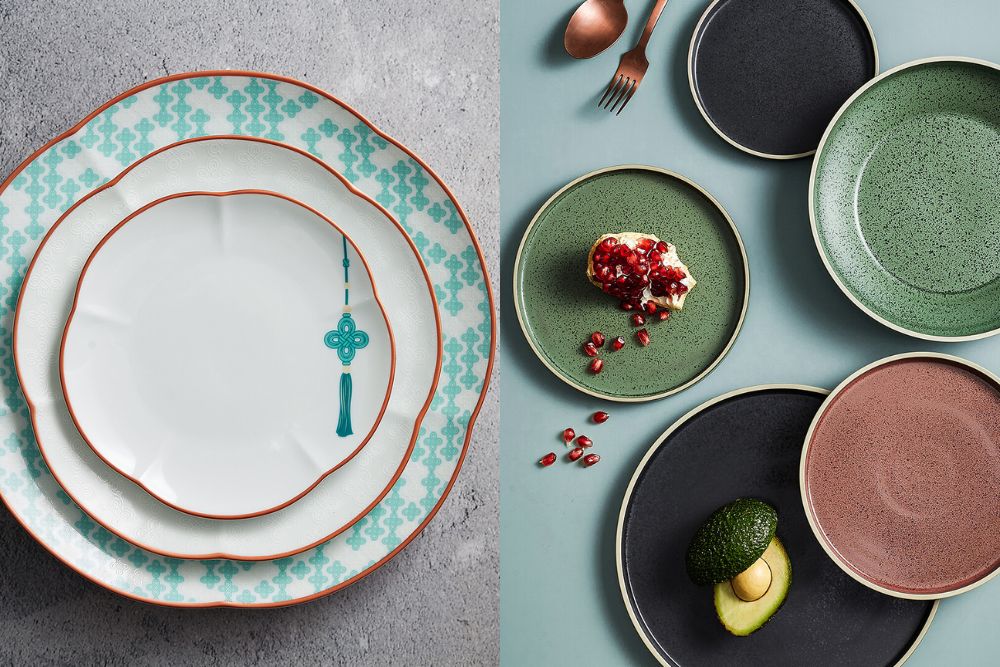 Luzerne is a prominent local tableware brand, operating for 19 years under the wing of the longstanding Hiap Huat Holdings.
It is well known for bringing high-quality ceramic dinnerware from their own factory in Dehua, China – the birthplace of what's known in the west as Blanc de Chine, or white Chinese porcelain – to illustrious clients around the world, including restaurants, hotels and airlines (including our own).
Their tableware is halal-certified (free from animal bone ash) and appliance-safe, with a huge selection of styles available at their flagship gallery in Bendemeer.
The round plates in their
Mod collection
should do nicely if you're partial to contemporary dinner settings where plating is a priority.
The raised rims make it easier to decorate with sauces without, er, decorating the table. Silvers shooting for a traditional Oriental look can instead turn to the
Bliss collection
, where pieces are subtly adorned with auspicious Chinese knots on a backdrop of pure white.
Depending on how many courses you plan to serve, expect to run up a slightly pricier bill ranging in the $400 to $500 range for six – good thing you can get the plates delivered straight to your home for free (with minimum spend of $300).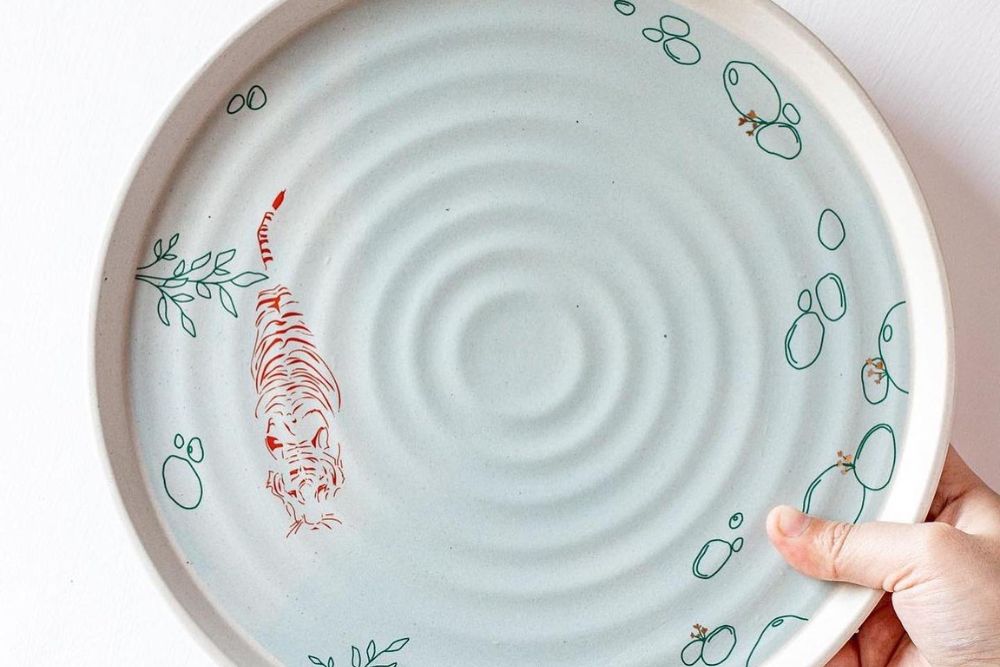 Tucked in the bougie enclave of Holland Village is tableware boutique Suterwala's. Their raison d'etre is designer dinnerware with a story to tell, ethically sourced and produced by artisans from across the globe.
Though their collection is not as extensive as preceding brands on our list, the deep cultural and historical significance of their wares makes for fine dinner party conversation fodder.
The
Paaro
collection, for instance, is a beautiful handmade tribute to tigress Paarwali, an iconic animal from the Jim Corbett National Park in India's Uttarakhand State ($565 for a four-person dinnerware set; currently out of stock).
Also of note is the luxurious
Banaras collection
, a porcelain set detailed with the traditional weaves of saris in 24-carat gold ($1,700 for a six-person set). Take note that this collection is not microwave- and dishwasher-safe.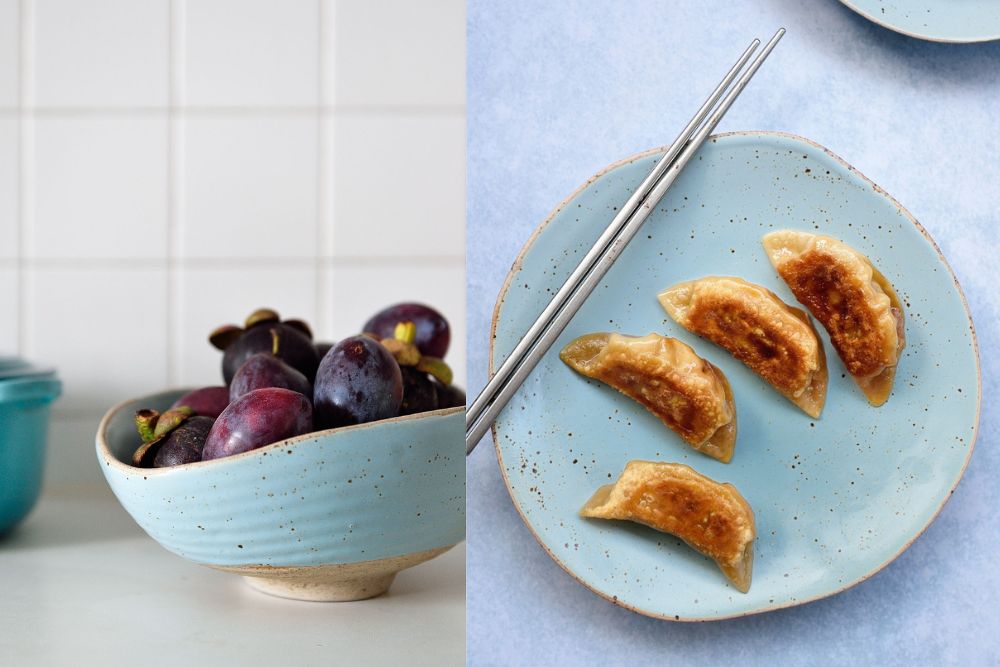 If you're big on artisanal, handcrafted tableware that's perfectly imperfect, check out KRA Sanctuary. Their name is a reference to the Isthmus of Kra, the narrowest stretch of land along Southern Thailand and home to the local craftsmen behind KRA's ceramic plates.
These craftsmen shape clay sourced sustainably from the nearby hills of Lampang, Thailand, during production, colouring it in natural, responsibly derived glaze and firing it twice to improve durability.
Every piece is individually unique and oozing with rustic charm – the black-rimmed
Andaman
collection, which hearkens to slow-paced island life, and pastel blue
Sii Faa
(meaning sky blue in Thai) are our favourites for a laidback brunch gathering, in conjunction with their polished gold
bamboo-inspired cutlery
.
Be prepared to fork out around $2,000 for a table of four to five.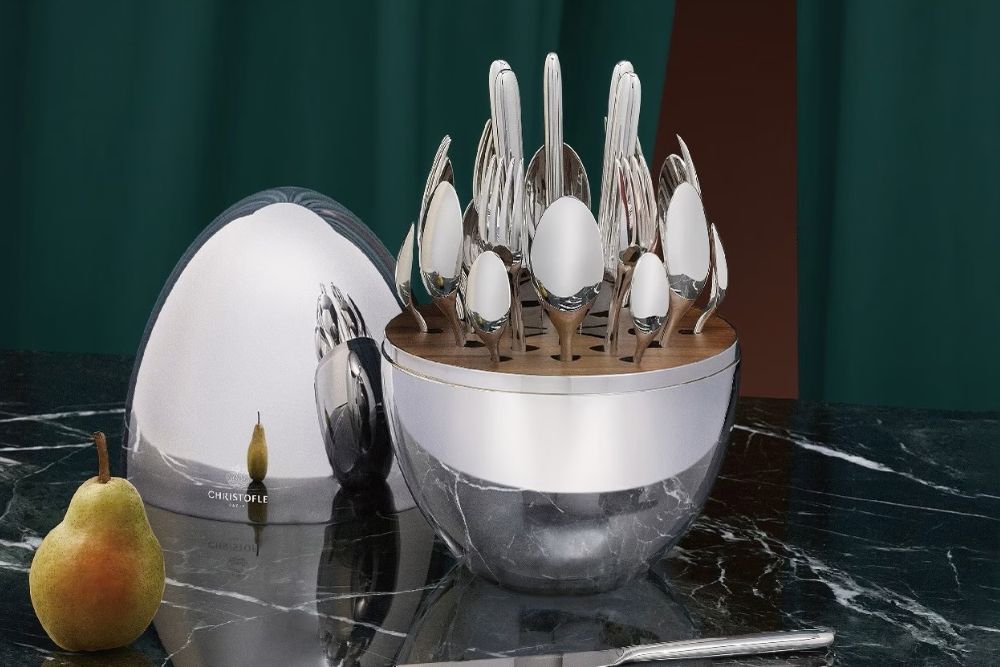 Christofle is a luxury Parisian silverware house founded close to two centuries ago in 1830. Its silverware can be found in upmarket hospitality locales everywhere, from fine-dining restaurants to yachts and luxury hotels – not to mention its iconic decorative 'egg' case, a statement piece sure to wow guests in the know.
Understandably, stocking your drawers with Christofle tableware will cost more than a pretty penny.
The silver flatware set for six alone costs $3,240 at the brand's flagship in The Shoppes at Marina Bay Sands, while a single Malmaison Imperiale Porcelain Gold dinner plate goes for $270.
The rice bowl is similarly priced at $240, meaning you'll pay through your teeth for a party of six – around a six-figure sum, once you've factored in base plates, dessert plates and glasses.