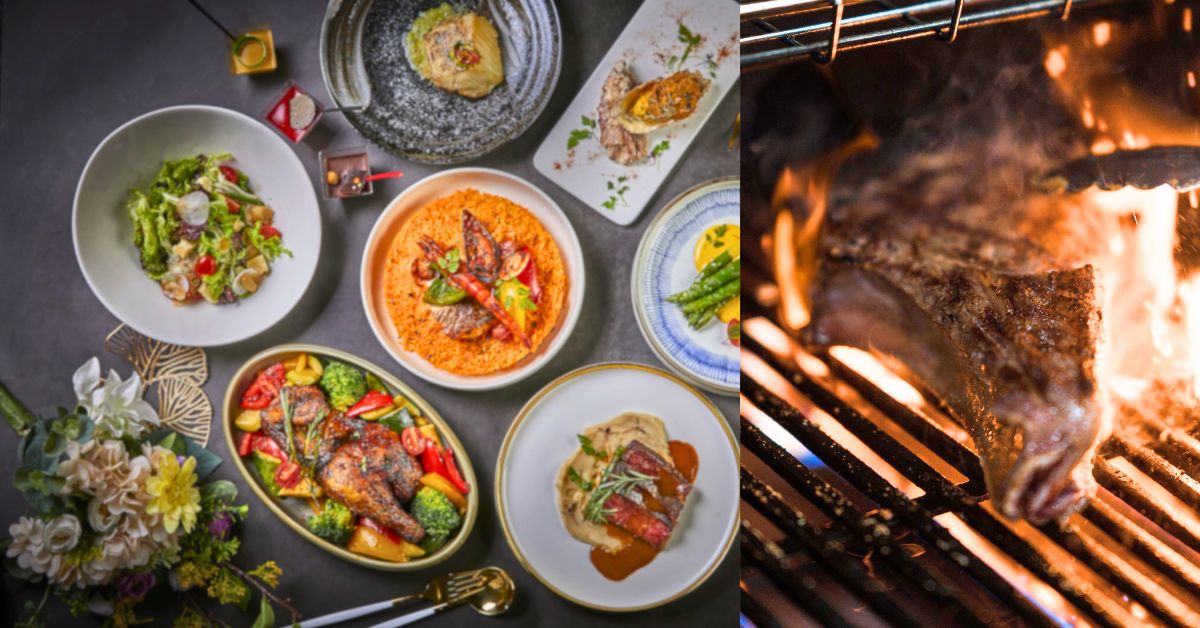 It's not easy putting a finger on the best part of hosting a house party – the scrumptious food, the drinks, the raucous atmosphere, the drinks, or the scintillating conversation – did we mention the
drinks
?
Picking out the worst bit, on the other hand, is a whole lot easier. Nothing says buzzkill like breaking out a mop and pail for the inevitable post-party clean-up.
Heaven forbid you decide to go the extra mile and whip up a
home-cooked feast
or barbecue meal, as that usually means you'll be stuck at the grill or in the kitchen instead of entertaining family and friends.
As we get older and quality time becomes more precious, consider opting instead for the fuss-free alternative of leaving the cooking to the professionals.
This way, you can direct your attention to wining and dining your guests throughout the entire evening, without having the worry of an after-party mess sitting in the back of your mind.
We've compiled a number of interesting house party caterers, spanning everything from luxe mini-buffets to live prata stations and personal barbecue chefs.
Though some of these options are on the pricier side, they can make planning an elaborate party for, say, a diamond anniversary, a lot easier.
1. Stamford Catering: Fancy buffets for larger parties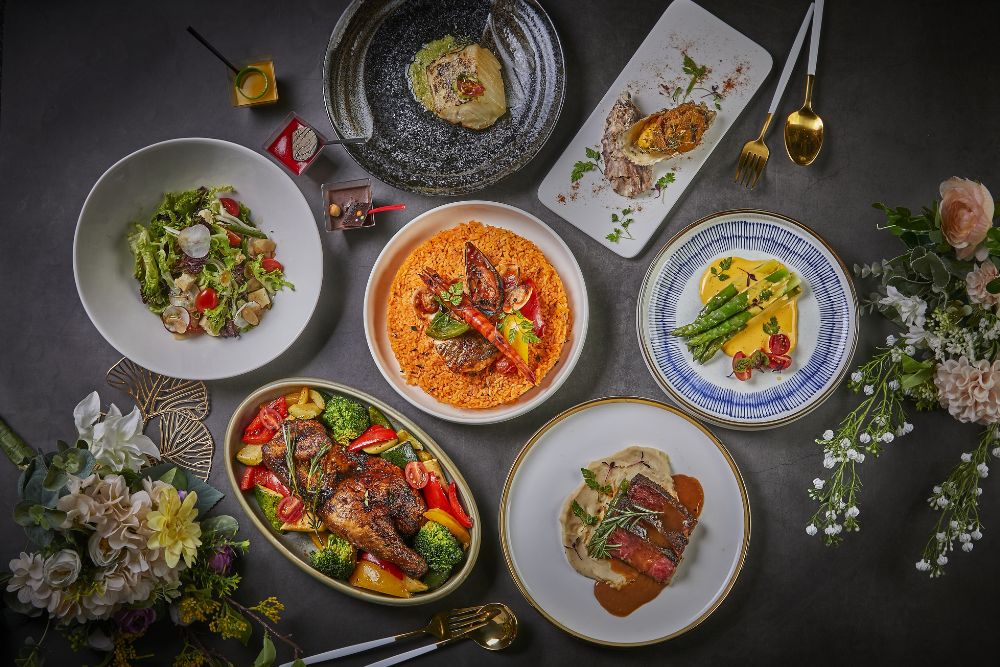 A stalwart in the catering industry,
Stamford Catering
recently launched its Premium Buffet menu, recognising that people still have a stomach for celebratory, upmarket nosh despite inflation headwinds.
The fancier menu is available in three configurations – the party set (feeding eight to 10), mini-buffet (from $34 per pax, minimum 15 pax) and buffet with deluxe setup (from $32 per pax, minimum 20 pax).
Forget the tired buffet setup of fried rice and curry chicken – treat your party guests to a fancier spread drawing from various international cuisines.
SilverStreak recommends the meltingly tender braised beef cheek, a seafood paella heavy with prawns and clams, and sweet miso-marinated Atlantic cod (inspired by famed restaurant chain Nobu's signature dish).
Buffet set-up and decor will of course be handled by Stamford Catering's staff, as will the eventual clean-up after the party. You can even customise the decor in the event of a themed get-together.
2. Casuarina Curry MacPherson Rd: A flippin' good time with a live prata station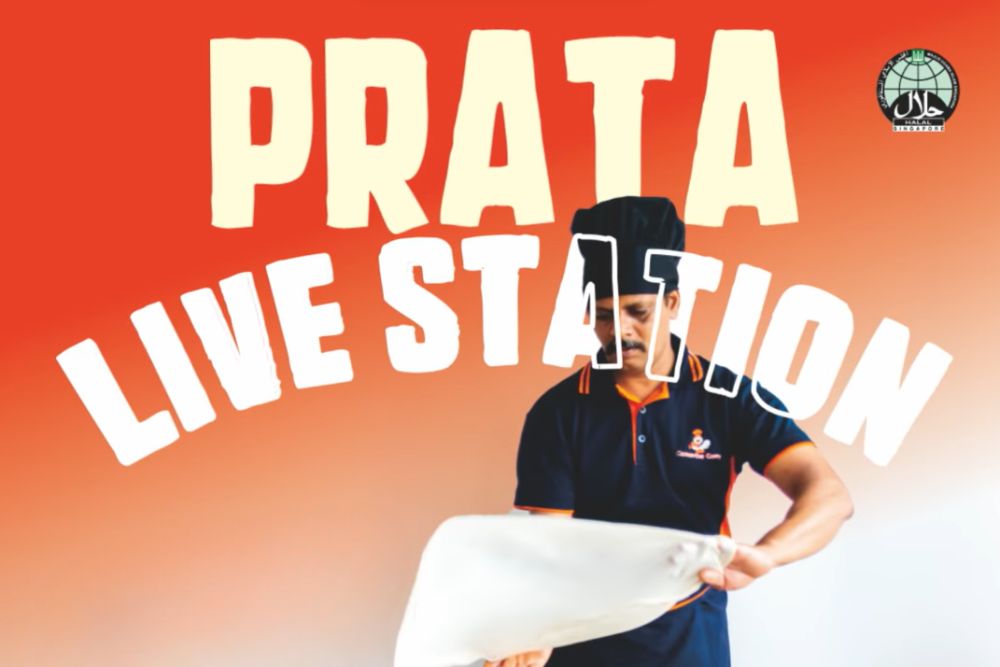 Add a dough-se of theatricality to any house party with Casuarina Curry MacPherson Rd's live prata station, which comes complete with flat-top griddle, gas stove and resident prata chef.
Prices start from $9 per person for a selection of fluffy-inside, crispy-outside roti prata stuffed with egg, cheese, mushroom or chocolate, along with the usual fish, chicken and veggie curry gravies.
Lime juice and teh tarik will also be provided to ensure no one leaves the party thirsty.
Casuarina Curry only requires a minimum of five to get the party started, though you should note that there is a flat transportation, set-up and prata man service charge of $162 (for three hours' cooking).
3. Sunday Roast BBQ: 'Omakase' barbecue experience with a personal grill master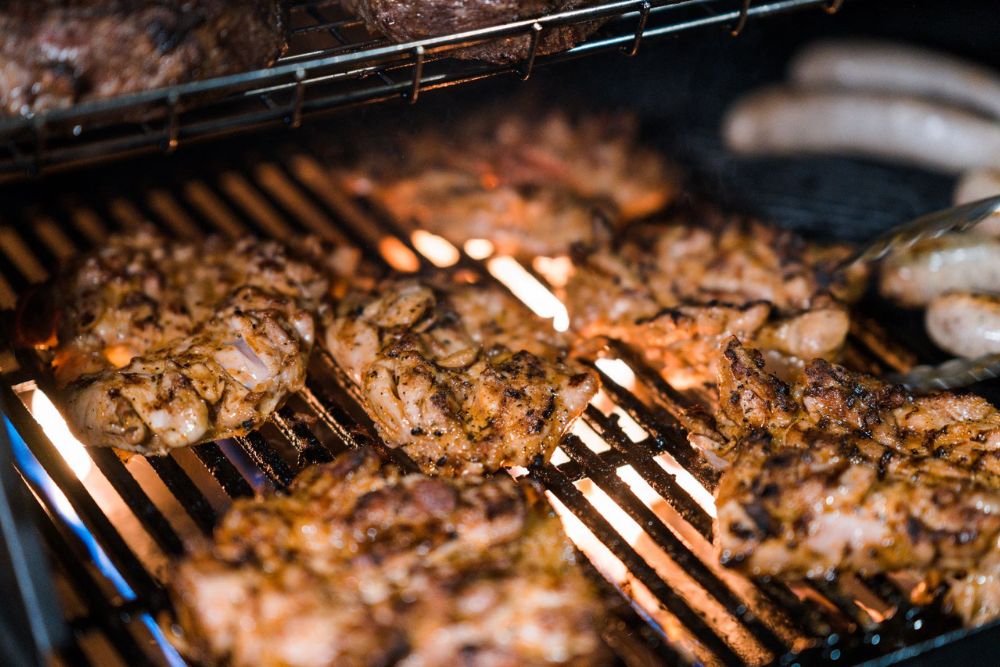 Barbecues have all the ingredients for a great party – beers, lots of meat, fire and friends.
Only the designated pit master misses out on the fun, having to spend the majority of their evening tending the flames and flipping hotdogs.
Enter
Sunday Roast BBQ
with their fuss-free 'omakase' barbecue service, providing a curated selection of high-grade meats like New Zealand-imported rib-eye steaks, lamb chops and salmon (from $40 per pax, minimum 10 pax) in lieu of the usual BBQ stuff like factory-supplied chicken wings and satay.
After all, us silvers don't have much stomach room to spare – so it's important to prioritise the tastiest stuff.
Sunday Roast BBQ also brings two personal chefs to the party, sparing you from a night stuck in front of a smoky grill. The chefs cost $300 for three hours, or free if you order more than $1,200 of meat.
4. Loco Loco: Piping hot churros, made a la minute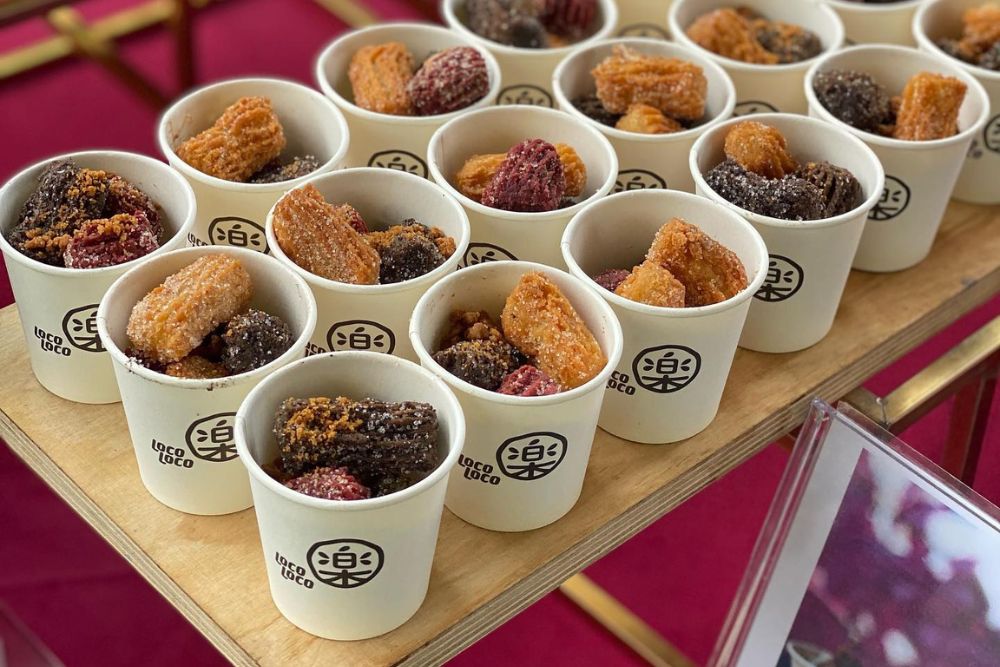 Silvers with a sweet tooth can turn to
Loco Loco
, a local catering company offering live churro stations.
These fried dough desserts, typically dusted with cinnamon and sugar, come in ondeh-ondeh, Oreo and red velvet flavours with a chocolate or gula melaka sauce.
The treats are churned out on the spot by Loco Loco's staff, who also handle all the set-up and tear-down of their live station along with the cooking.
Not a fan of churros? The company's other live stations include Dutch mini-pancakes, chicken scotch eggs, fried sweet potato taro balls and fried ice-cream.
Prices vary, but the signature churro station starts at $550 for two hours of service (about 90 to 100 churro cups per hour).
5. Mobar: Hire a bartender and cocktail cart for a boozy soiree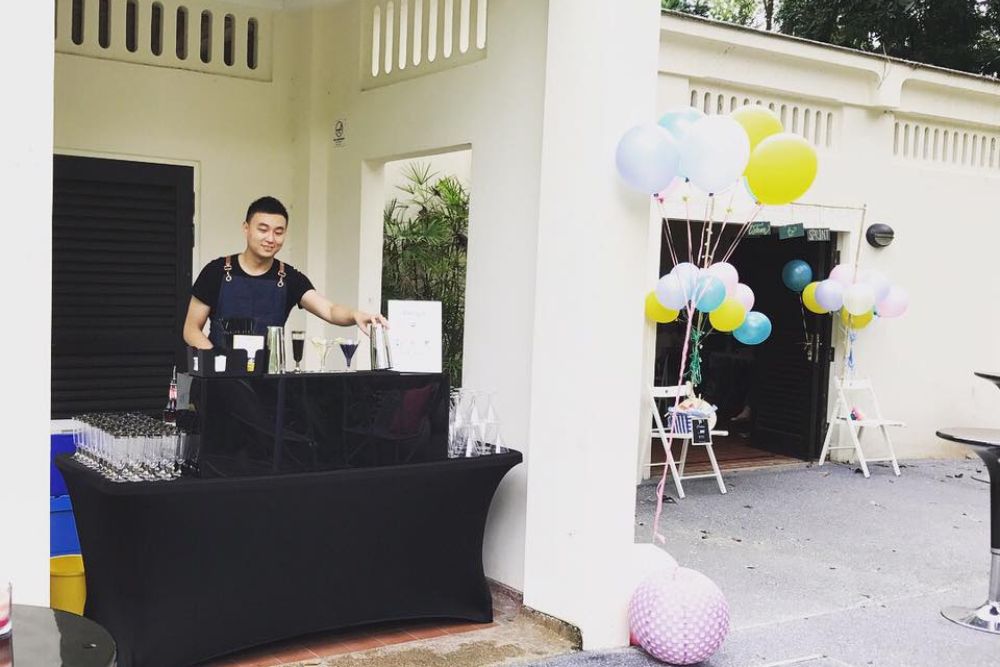 Shake up your next house party with
Mobar
– as in
Mobile Bar Hire
– and their live cocktail cart service, complete with professional bartenders to sculpt your perfect boozy soiree.
Experiences range from molecular mixology (i.e. smokes, foams and mists for a multi-sensorial quaff) and bespoke cocktails to the simpler pleasures of beer on tap.
Mobar's cheapest $600 package, inclusive of a single cocktail cart and bartender, caters to a minimum of 20 pax for two hours – though you can scale up depending on the kind of booze and service you'd like to offer your guests.
Regardless of how much you pay, you can rest assured that the libations provided for your party will be comfortably fuss-free.