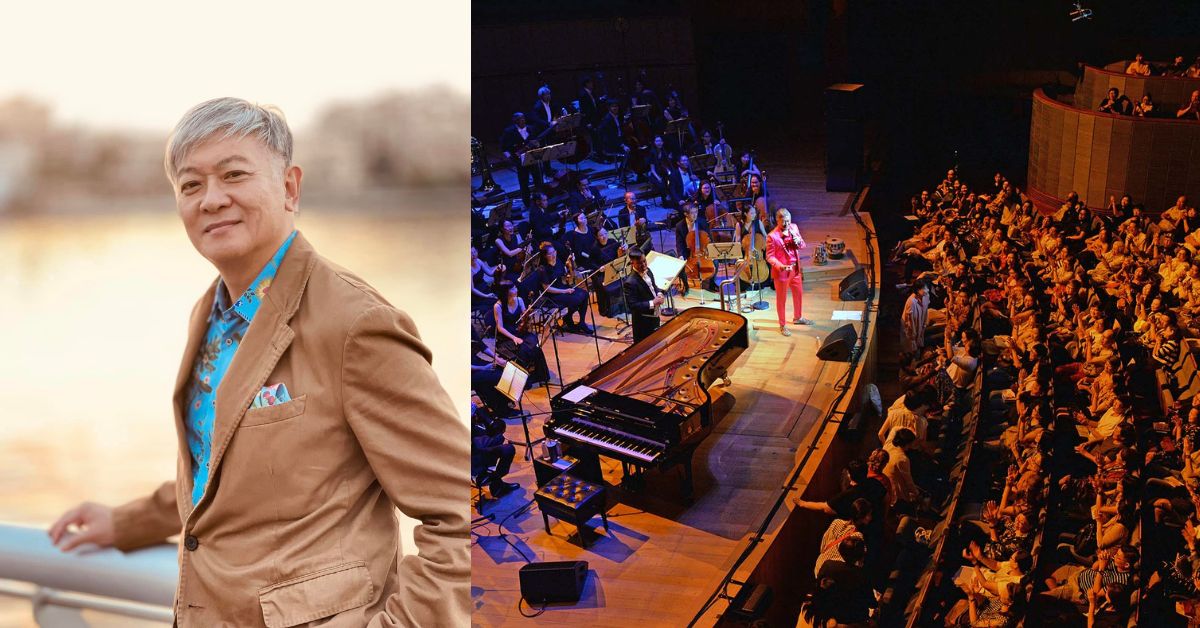 One thing that you might surprise you about veteran singer-songwriter
Dick Lee
– the 67-year-old can't take chilli, nor can he stand Singapore's favourite pongy fruit.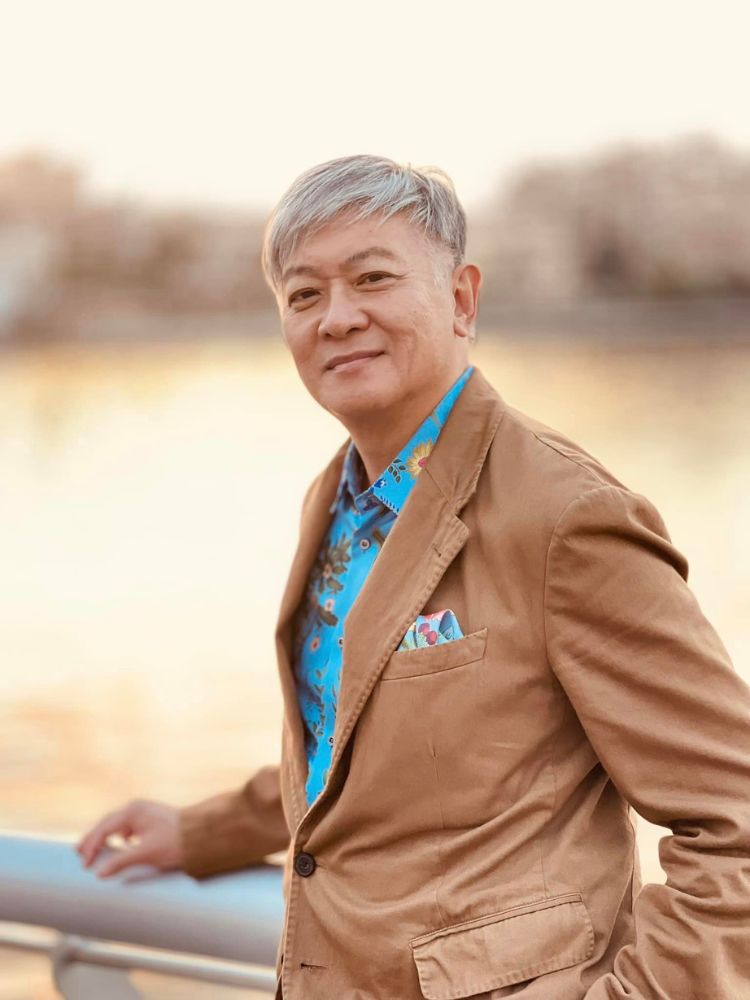 "I hate
durian
," he confesses with a laugh.
"The smell of it makes me nauseous."
Both are unexpected and ironic admissions, given how much Singaporean flavour can be found peppered throughout the Cultural Medallion winner's half-century career.
It got his breakout single Fried Rice Paradise (1973) banned by then-local radio service RTS due to "liberal use of Singlish".
It oozes from the tracks of his iconic 1989 album The Mad Chinaman, which achieved platinum status just four months after release.
It features time and again in the playwright's musicals, including Beauty World (1988), Fried Rice Paradise (1991) and LKY: The Musical (2015).
It is also the subject of Home, a ballad first performed by Kit Chan during the 1998 National Day Parade (NDP) that remains a fan favourite to this day.
Dick, born Lee Peng Boon, reflects on his island home and muse on the cusp of its 58th birthday, talking SilverStreak through the creation of what he hopes will be known as a true-blue Singapore folk song, the evolution of NDPs, semi-retirement, and the legacy he hopes to leave behind.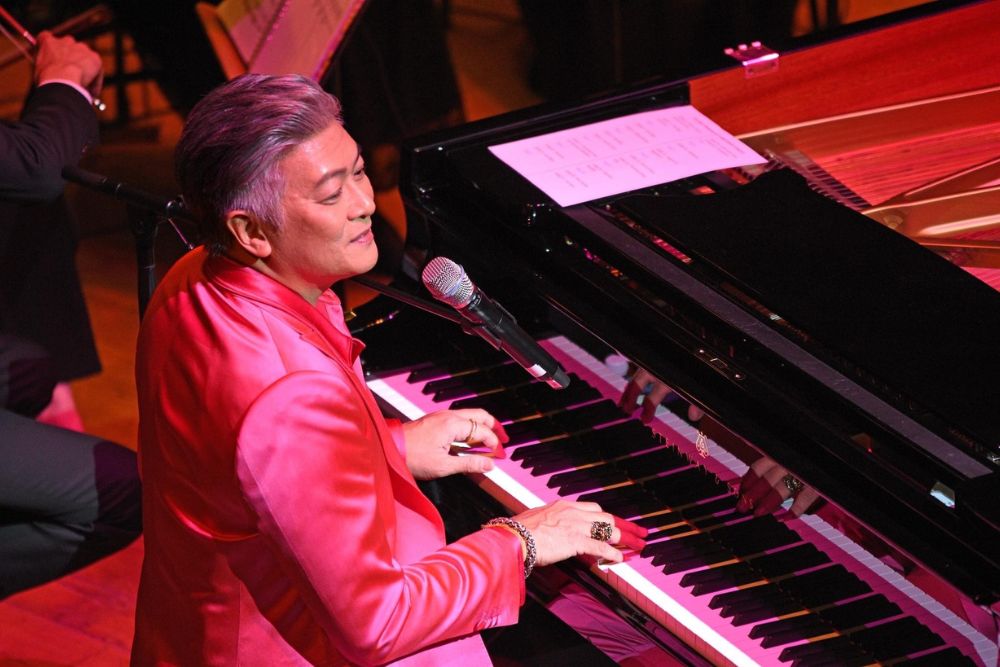 National Day songs range from the upbeat and catchy – think old favourites like Stand Up For Singapore (1984) and Count On Me Singapore (1986) – to the somewhat forgettable, which we won't name.
But none have quite captured the collective attention of Singapore like Home.
The ballad has made numerous appearances in NDPs over the years, including a re-feature as the National Day song for 2004.
Home was not written specifically for National Day.
Dick recounts, "The song was actually written for Sing Singapore (a government-sponsored songwriting competition). When I wrote Home, it was a song about the Singapore River – the word river appears a lot in the lyrics, because that was the theme given to us.
"And when my song was reviewed by the panel, certain people said that it was too depressing. How can you start a song that goes, 'Whenever I am feeling low'? But it won, and maybe that's because there's something in that song that other songs didn't quite have, and that is a kind of sentiment – a bittersweetness – and in my experience as a songwriter, I would say that that emotion is the hardest to capture,"
The song was recently
remade
by Kit Chan, who told the national newspaper that she wanted to make her rendition more intimate.
Earlier this year, a rendition by The Voices of Singapore Children's Choir received a standing ovation in New York's Carnegie Hall. It was also used in 2020 to commemorate the efforts of pandemic front-liners.
"It's gone beyond an 'August song' (laughs). I sing it and people sing it abroad," says Dick. "This year is its 25th anniversary, and that is so significant for me because – and this struck me when I was doing The Mad Chinamen long ago – all the folk songs we knew are from other countries. Chinese folk songs are from China, and Malay folk songs are from Malaysia.
Balancing spectacle and story for the NDP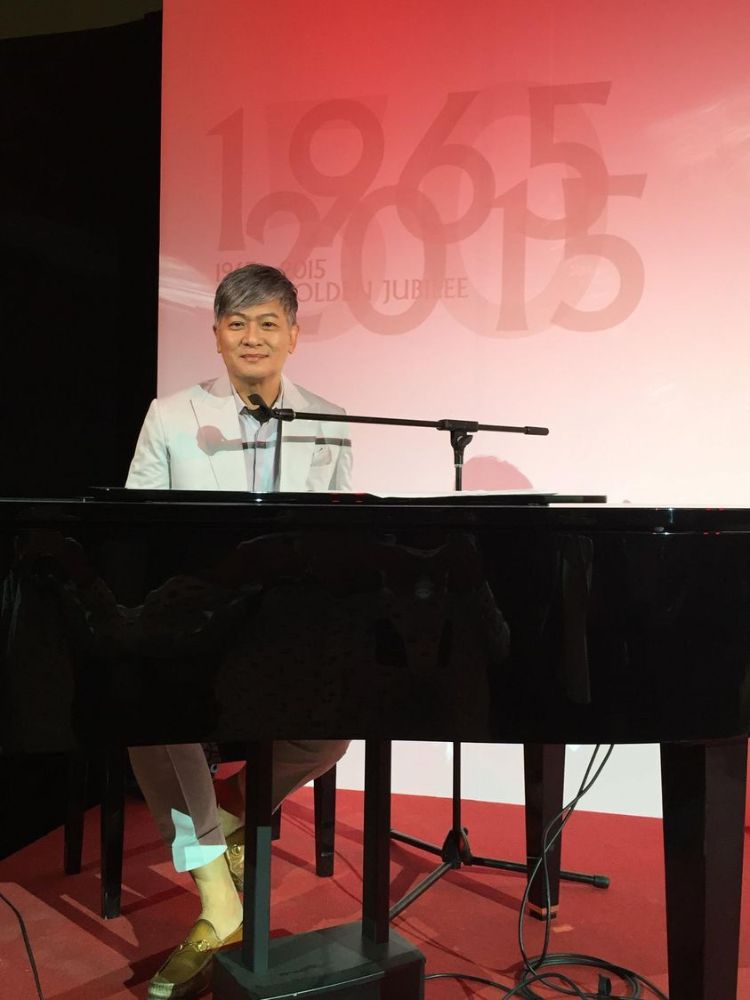 Dick's flair for putting Singapore front and centre in his art earned him the role of creative director for five NDPs – 2002, just after he returned from a decade-long stint in Japan; 2010; 2014; 2015, celebrating Singapore's 50th birthday; and 2019, which marked Singapore's bicentennial.
He describes landing the role for the first time in 2002 as "an incredible thing", especially as someone so intent on "finding Singapore's identity through [his] work".
It was, after all, an integral part of his childhood.
"I have been watching NDP every year without fail. The first one was when I was still in primary school – I remember watching that,"
Dick has seen the parade progress from mass marches and displays to concerts, dance performances and air shows (fireworks, of course, have remained a fixture).
"Of late, especially through Covid-19, the emphasis has been on stories. Personally, I think you still need to do the spectacle – you can't have 30,000 people there just to watch a movie, lah."
Dick Lee reflects on retirement, choices and legacy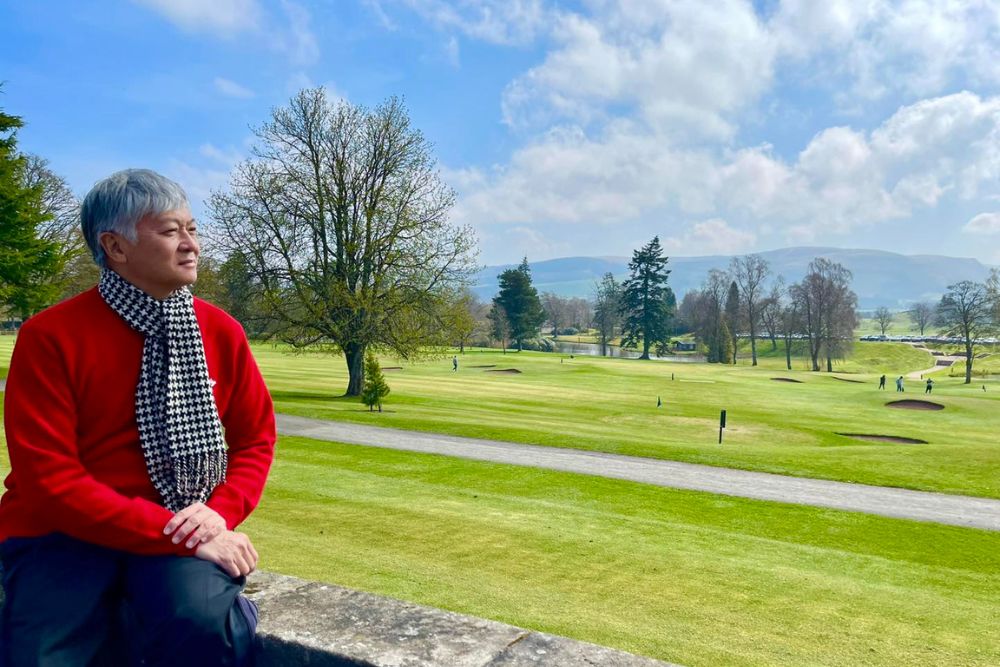 On the personal front, Dick says that the pandemic-driven shutdown of the events industry gave him the impetus he needed to step back from Dick Lee Asia, his namesake events firm.
"Right now, I'm enjoying retirement. But when I say that people always think that I'm retired from music. But no, I'm retired from business,"
And what he wants to do, even in his golden years, is refocusing on what he loves – "theatre and music".
"Covid stuck me at home with my piano and I started playing again – and of course, playing led to writing. It was a real cathartic moment, because I haven't done this for years, and you just write as the mood takes you and I'm so glad to have rediscovered it,"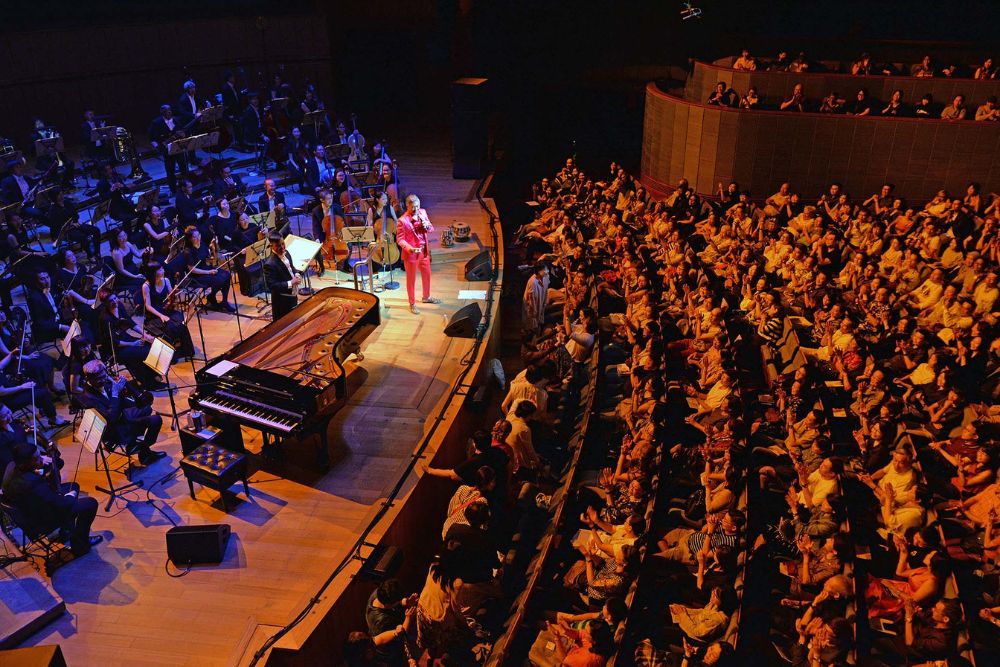 Dick plans to release these newly written singles (stay tuned
here
) in the lead-up to his 50th anniversary concert next August.
It is the culmination of the singer-songwriter's artistic journey and a lifetime of decisions. Decisions that, given a time machine, he'd still make again.
"It's taken me quite a number of years to come to the self-realisation – that I can proudly say I'm a songwriter. Before I would say I'm a director, I'm an events manager, I am a music composer, whatever. But I think songwriter is the right label for me and now I am fully embracing that. That's what I want to be known and remembered for."