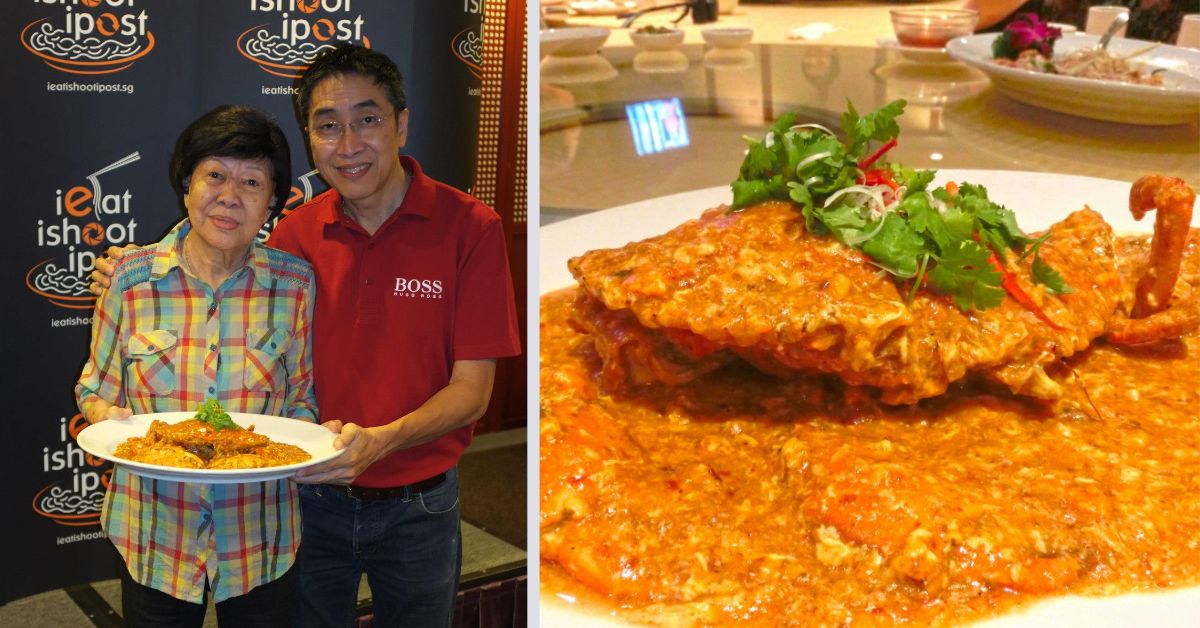 Chilli crab stands tall as one of Singapore's most recognisable national dishes, often receiving rave reviews from the international foodie community.
We look back to the history of the dish after the passing of the hawker and matriarch believed to be its inventor, Cher Yam Tian, on Wednesday (15 Feb). She passed at the age of 90.
Chilli crab was born along Kallang River
The story of chilli crab, according to various media reports, goes like this: Cher's husband, Lim Choon Ngee, habitually brought home crabs he caught from the sea, which she would then steam.
In an effort to keep their dinners interesting, she soon began stir-frying the crustaceans – first with tomato sauce, then chilli sauce. The latter proved to be a hit, and the couple started hawking the dish from a makeshift stall along Kallang River.
After selling off that restaurant and a short stint away in New Zealand, Cher's closely guarded chilli crab recipe is now in the hands of Roland, who has run the eponymous
Roland Restaurant
in Marina Parade since 2000.
Naturally, chilli crab is still a signature at the seafood joint, as are other crowd favourites like black sauce prawns and chilli cockles.
Today, the dish can be found at almost any zi char restaurant – an indication of the indelible mark that Cher has left on the Singaporean food scene.
"Roland Restaurant was my grandfather's favourite place. I still bring overseas friends there, so I am so sad to hear of her passing. But chilli crab is now a quintessential Singaporean dish, and I believe it is such a wonderful legacy to leave."