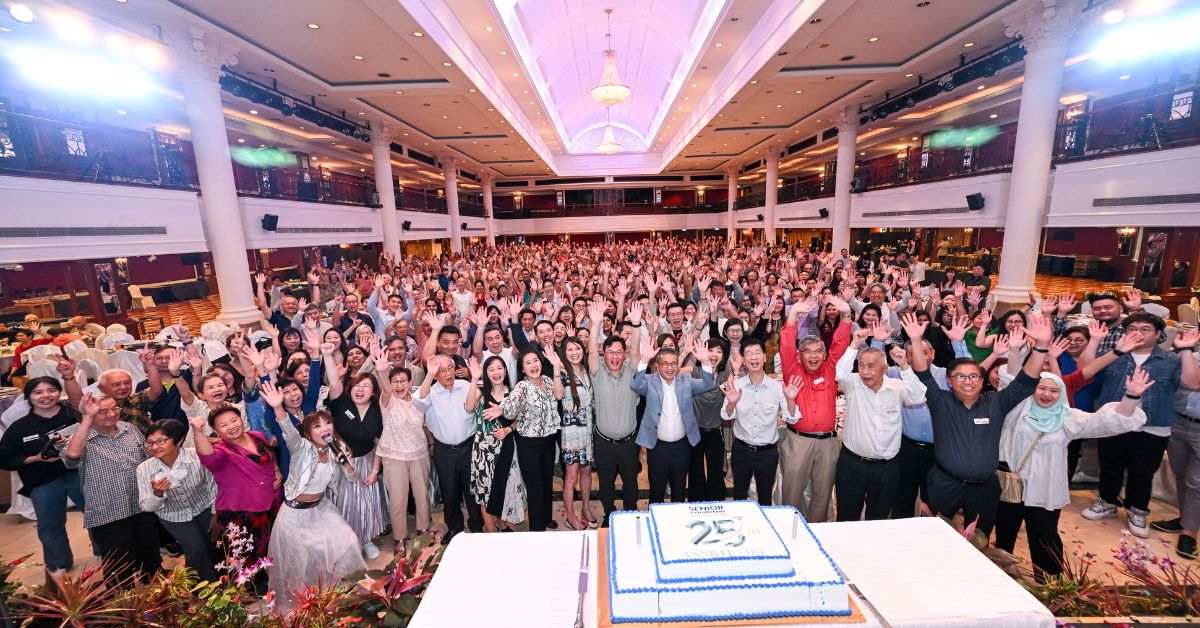 Giving back to society, passion for their chosen field and a chance to get out of the house are some of the reasons cited by silvers who've chosen to dedicate their
retirement
years to volunteering.
Over 360 of RSVP's 3,500-strong force of silver volunteers attended the event, as well as around 240 corporate and governmental partners.
A highlight of the event was the celebration of 10 seniors that have spent 20 to 25 years volunteering in the organisation's various programmes, which include
digital knowhow
workshops, senior befriending, volunteer guiding and mentoring.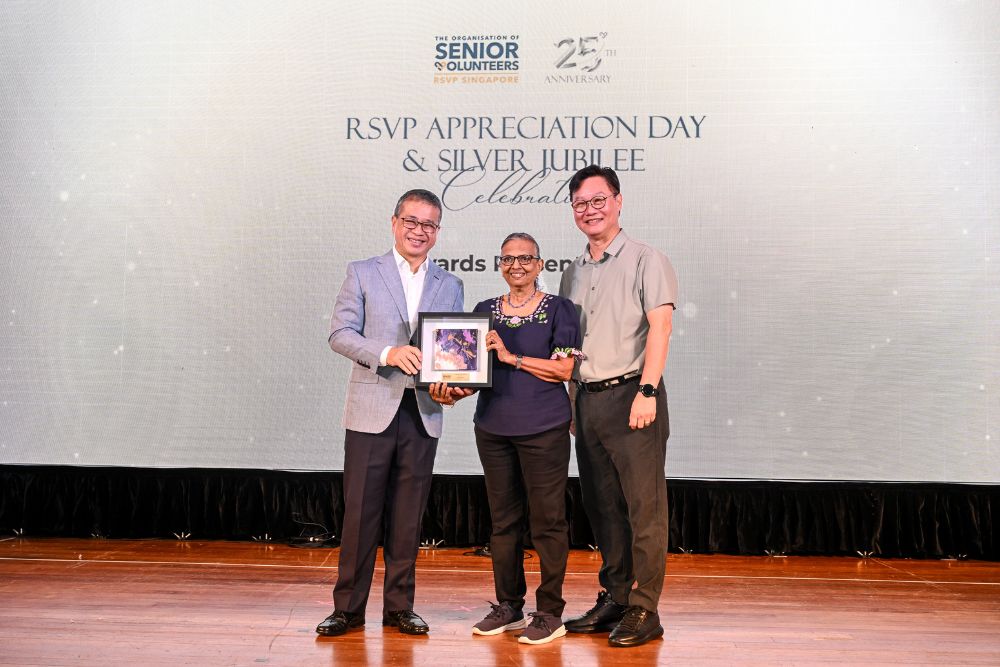 Suseela Rajan, 84, was one of them. She has been volunteering with RSVP throughout its 25-year history, save for a small stint away due to personal matters.
Most of her time was spent on mentoring primary school children, before moving into volunteering at senior activity centres after the pandemic.
"I have a lot of time at hand, that's the main reason I went for volunteering. Just staying at home, I heard that you will get dementia if you spend all your time at home (laughs)."
Two other volunteers received special commendations as well.
Tan Peng Guan, 72, received a Special Commendation Award for 2022 in recognition of his contributions to RSVP as an instructor, trainer and advisory team member.
Volunteer of the Year Award for 2022 went to Ang Siew Lian, who joined RSVP in 2015.
The 67-year-old is a team leader and committee member in the organisation's guiding programme, which connects volunteers with guiding opportunities in museums and heritage centres.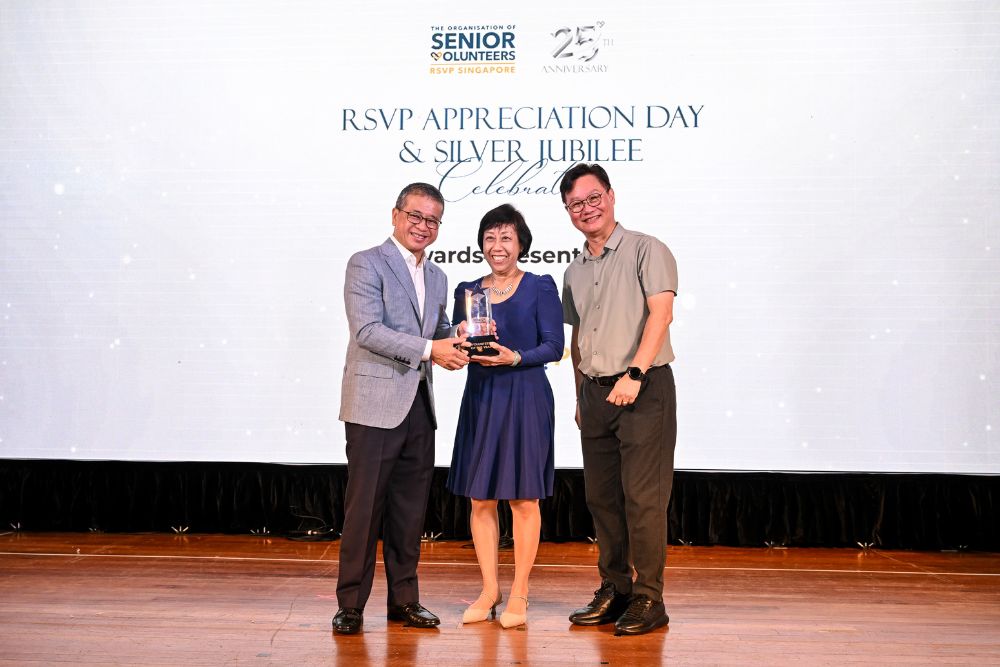 The retired tax consultant is also involved in leading healthy ageing programmes, engaging silvers in fitness and conditioning classes, and aiding people with muscular dystrophy in playing boccia, an inclusive ball sport accessible to wheelchair users.
"Many of us are becoming seniors in Singapore. One of the things that I've always wanted to do is helping myself, but at the same time helping others also. Exercising is one area I like. I just love to move. We may not be very strong, but as long as we continue to move, we will slow down the rate at which we deteriorate."
"While that kind of work is important, we can also help people are who like us grow positively together. Just take the first step, even if your friends are not volunteering with you. You can make new friends – you just have to take the first step daringly,"
"These pioneers have been trailblazers, setting shining examples for others to follow. Their dedication over the years have laid the foundation for the success of our organisation. We are deeply grateful for their steadfast support."
"Volunteers are the glue that binds a caring society. Many of our volunteers have been serving our community tirelessly. As seniors themselves, it is imperative that we motivate, grow, recognise and care for them."
To that end, he also announced RSVP Singapore's plans to strengthen its volunteer ecosystem.
His first measure involves regularly calling senior volunteers to check on them and remind them of upcoming opportunities, planned for implementation by the end of the year.
The second will come in the form of an RSVP-fronted senior care centre, manned by RSVP volunteers and professional nursing staff, to be set up within "5 to 10 years".
During the event, RSVP Singapore also inked deals with two organisations for upcoming collaborations.
The first was a commitment to jointly promote senior volunteerism and increase its pool of active volunteers in community care with the Silver Generation Office at the Agency for Integrated Care (AIC).
RSVP Singapore also committed to training silver volunteers that can engage seniors in the community via "Digi Kakis", a digital pilot programme fronted by Prudential Singapore.
The programme aims to support a healthy ageing population by teaching "holistic skills in nutrition, digital and financial literacy".