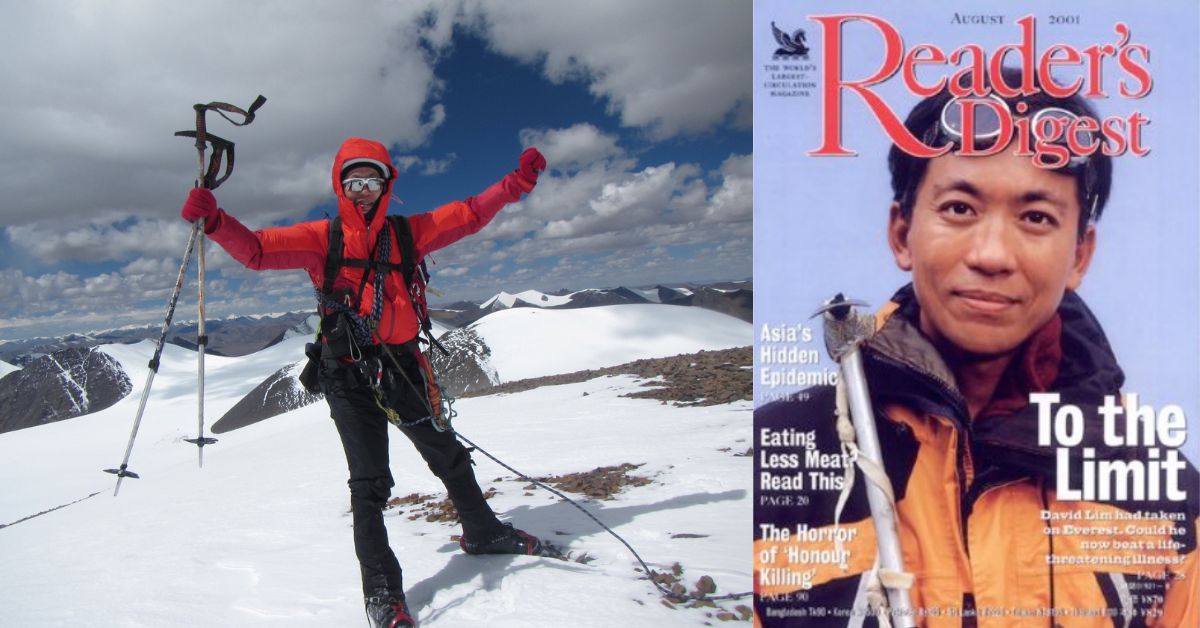 Mountaineer David Lim considers himself to be in a state of "permanent semi-retirement".
At 59, David can reflect on having been the leader of Singapore's first Mount Everest expedition. He continues to keep active, conducting leadership seminars, giving motivational talks and tackling alpine slopes as he's done for the past four decades.
But with a flavour and attitude tinged by the freedom that comes with living in one's golden years.
"I don't need to take crap anymore," says David candidly.
David has accomplished 60 alpine ascents in his career, but is most famous for having led Singapore's first expedition to Mount Everest in 1998, which successfully placed two of its members on the summit (though he himself missed out due to a strained back).
A week after returning to Singapore, the climber and law degree holder from Cambridge University faced a new challenge: Guillain-Barre Syndrome, a rare neurological disorder resulting in rapid-onset muscle weakness as the immune system mistakenly attacks one's peripheral nervous system.
Paralysed from the eyes down, he spent the next six months in hospital, emerging with both legs and one hand partially disabled.
But David is not one to be deterred. He rebuilt his strength from the ground up, chiong-ing his way back to the world's tallest mountain yet again in 2001.
Though the summit remained out of reach once again due to heavy winds, his inspiring comeback story earned him a cover on the August edition of Reader's Digest that year.
Everest ended up being a key part of David's branding when he pivoted from a career in the media industry to motivational speaking and corporate leadership coaching in 1999.
His company, Everest Motivation Team, delivered presentations and conducted programmes in more than 34 countries worldwide over the next two decades.
He is also the first Singaporean to designated as a Certified Speaking Professional by the Global Speakers Federation.
While David used to do around 50 talks a year, he's halved that to around 25 now that he's semi-retired.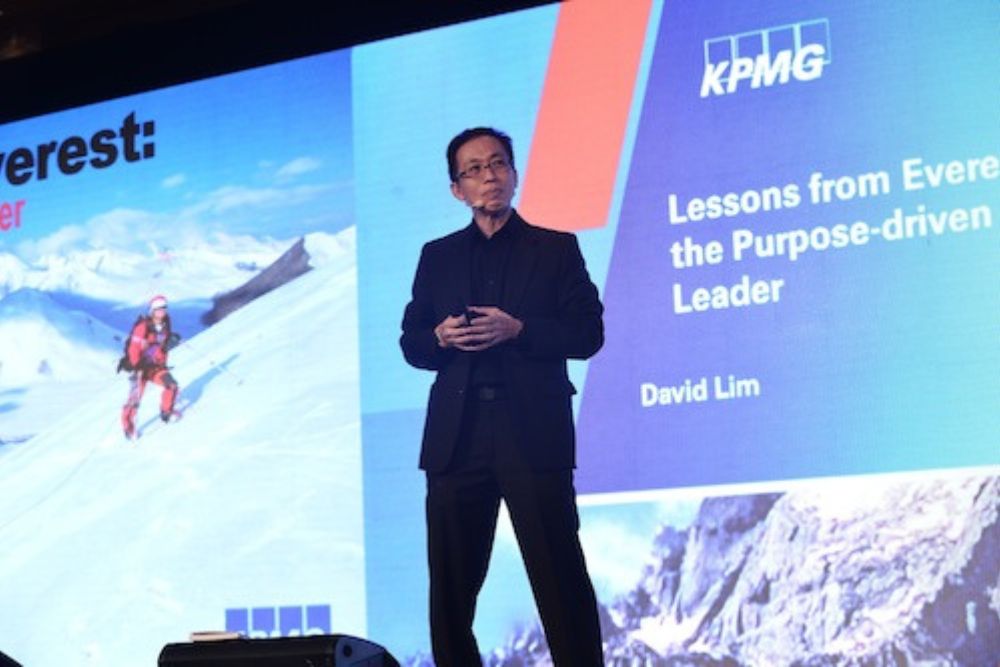 That said, the extra time he freed up quickly went into new activities.
"This is a classic case of empty drawer syndrome. If I ask you to show me an empty drawer in your house, you can't – because it doesn't exist. Your possessions will always somehow fill up the existing space,"
"For retirees, hopefully, you are replacing the time you used to spend on work with different things like learning new skills or a new language," he adds.
One way David enjoyed his newfound freedom (and making full use of the Covid Circuit Breaker time) was refurbishing a 35-year-old Peugeot 205 CTI, which he shipped to Singapore from the United Kingdom.
"It was my Covid project. I'm not a petrolhead by any means – I knew some simple things for maintenance, but because of this journey, I really had to dive deep and educate myself. It took me weeks of spending time in owners' communities, understanding all the different spare parts and where to get them. It took me five months to restore the car after getting everything to Singapore,"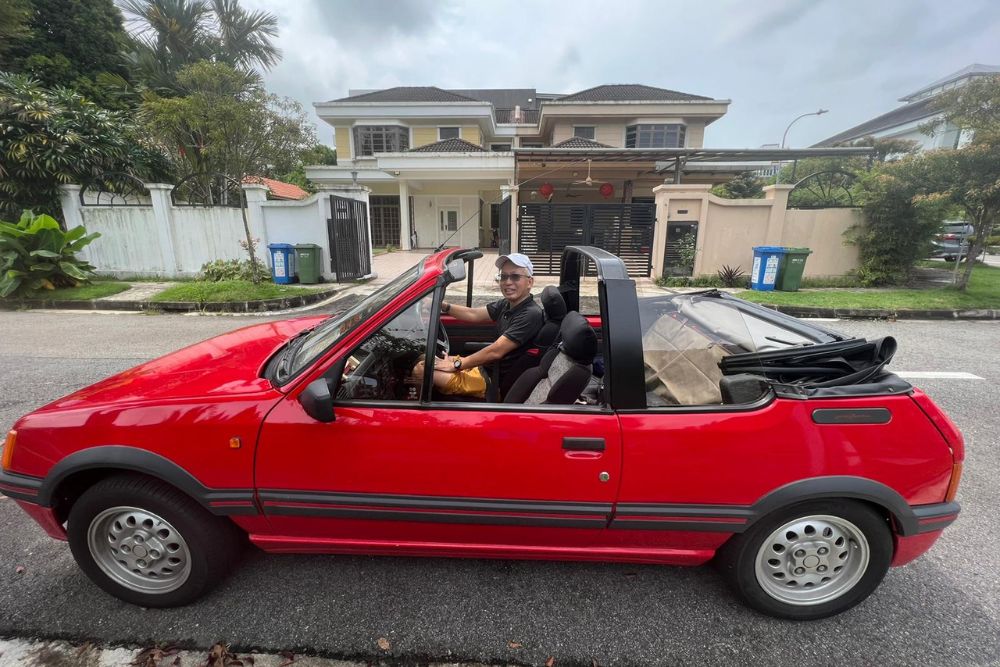 Semi-retirement also gave him the time to return to the alpine slopes, but in a different way: over the last few years, his outdoor activity of choice has been ski mountaineering, which involves alternately climbing and skiing down slopes outside the confines of a ski resort.
It's been an educational journey. "Not in terms of learning how to ski – I've known how to ski for the last 30 years – but in fixing my own skis," says David.
His advice for any silver looking to get into skiing, or outdoor sports in general?
"Get your skills up. Nothing beats time on the snow, that's the only way to get better. Enjoy the journey and the process – don't get obsessed with the trophy pic. Most people just want the trophy at the end of the race,"
On the recent Everest cases
This is a mantra that the author and mountaineer repeats throughout his interview with SilverStreak. He references it again when we ask for his take on Mount Everest — a mountain that he's ultimately yet to summit.
"It's water under the bridge. Although my time on two Everest expeditions were amazing, my disappointment of not actually reaching the top is long past as there have been so many other rewarding climbing projects since,"
That is an ethos he hopes to see more for climbers, especially of the world's tallest mountain, whose climbing season thus far has been marred with incidents close to home.
This includes the tragic disappearance of Singaporean mountaineer Shrinivas Sainis Dattatraya, who successfully summited the peak on 19 May; as well as the more recent case of a Malaysian climber who failed to acknowledge the Nepalese sherpa that hauled him down from the 'death zone' (above 8,000m), saving his life.
"This year was a very big year. There were
478 permits
issued to foreign climbers – if you include staff and sherpas, you're talking at least 1,500 people on the mountain throughout the season. Statistically, there is a 1 to 2 percent mortality rate,"
However, David does not abide by mountain climbers who attempt to force their way up Mount Everest in search of "that picture on the summit".
"Today is a very different ballgame than when we were trying to scale Everest. There are people nowadays who try their level best to stack the odds massively in their favour."
With mountain climbing, it is generally accepted that there is some sort of effort and skill necessary.
But there are people who will hire three or four sherpas to carry everything, or using a helicopter to fly loads up midway.
You are removing a lot of the experience that makes mountaineering what it is. People are enamoured with winning the trophy, rather than winning a wonderful experience.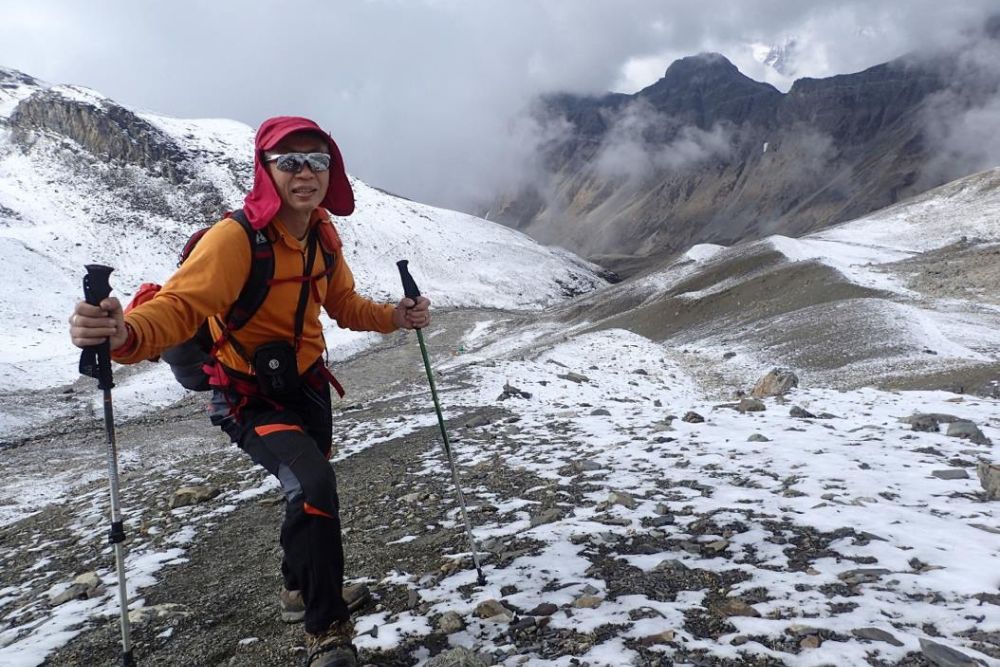 David has also been busy with his next big adventure: Setting up an endowment fund which will make "donations or grants to a charity of my choice from the income it derives" — mainly persons with disabilities, or animal welfare.
"Apart from, I would say, two expensive overseas trips a year, my wife and I live a very ordinary lifestyle. We've lived in our HDB flat and spent modestly. The surplus has gone into income-producing stuff – it's a nice position to be in,"
"It took me a while to pull the trigger on this, as it is a financially significant sum (between $200K to $300K) — you can't just say after a few years, 'I'm strapped for cash, let me take it back!'",
Though David says retirement is not on the cards anytime soon, he expects that his permanent semi-retired life will eventually downshift into "less semi, more retired" as the years go by. Planning how to wind down is something he advises for every silver reaching their golden years.
"Prepare well in advance of retirement. After that golden handshake and farewell office party, you don't want to feel completely lost,"
"Take it as a next phase of life. It shouldn't be like a cliff that you step off, but more like a gradual slope that leads you into the eventual valley of flowers below,"