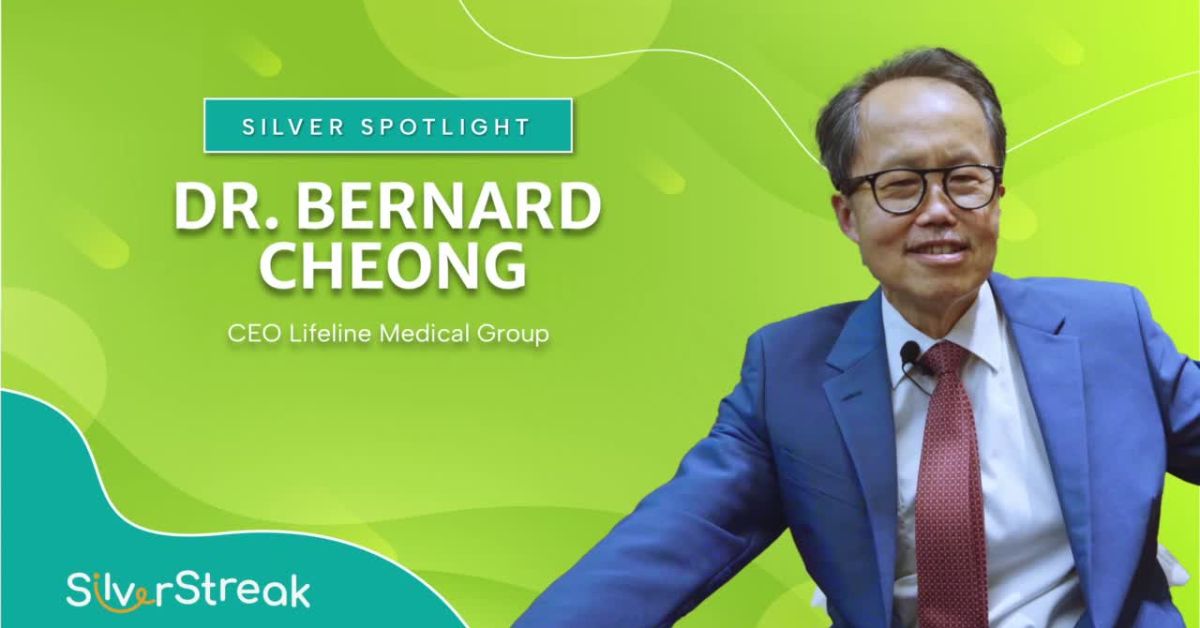 Dr Bernard Cheong, Founding Partner of Lifeline Medical Group stumbled into medicine when his friend submitted an application on his behalf. Bernard was in the army and didn't think he qualified to study medicine.
He was surprised to land a spot and sailed through the course.
Following an easy passage through medical school, he worked in the public sector before setting up his private practice, Lifeline Medical Group.
To date, Bernard is known more for his watch collecting than his medical practice. As an avid — some may say voracious — collector, he also served as a troll turned moderator of an online forum, which built up his credibility and presence among international watch circles.
His interest in watches arose out of his envy at seeing others driving flashy cars to school and indulging in extravagant lifestyles.
As the "poor boy in a rich school" the Anglo-Chinese School student was envious of the wealth around him. It fired up his competitive nature, which remains with him to this day. He also smartly figured that if you have good clothes and shoes and a nice watch, many doors will open for you.
His first good watch was a Seiko Chronograph, which started him on a lifelong journey into watches and an industry that burgeoned during his time as a doctor. So, as a watch collector with means, Bernard was well received by the watch retailers like The Hour Glass, Sincere Watch and Cortina Watch, especially since he liked to buy both for quality and in quantity.
He reckons his collection of watches is enough to stock a shop, and is probably one of the most impressive globally.
He reckons he's a much better person today, at 65, then he was at 40. Part of this transformation is due to his experience during Covid when he decided he would retire — it didn't last — and when he was forced to embrace technology, ditching his Nokia for a Samsung smartphone, and in the process discovering YouTube and Spotify.
In this Silver Spotlight interview, Dr Bernard Cheong shares the life lessons he has learnt and offers tips on how to start a watch collection, why he didn't take his medical business public, and explains why sleep and movement are key ingredients for silvers desiring a healthy lifestyle.
Dr Bernard Cheong, Founding Partner of Lifeline Medical Group, talks about his inadvertent journey into medicine, courtesy of a helpful friend.
Must A Rolex Be In Your Watch Collection?
Dr Bernard Cheong is known as a watch collector who has amassed an incredible collection of watches. He explains how you can go about starting a collection.
The Need To Sleep And Move
Dr Bernard Cheong appreciates the opportunities provided by the gig economy, but stresses that living a healthy life is important for silvers. He shares his formula for work and play.
Physician Dr Bernard Cheong had difficulty coming to terms with the free time that came from having retired from his business. He's quit retirement and is back at work.