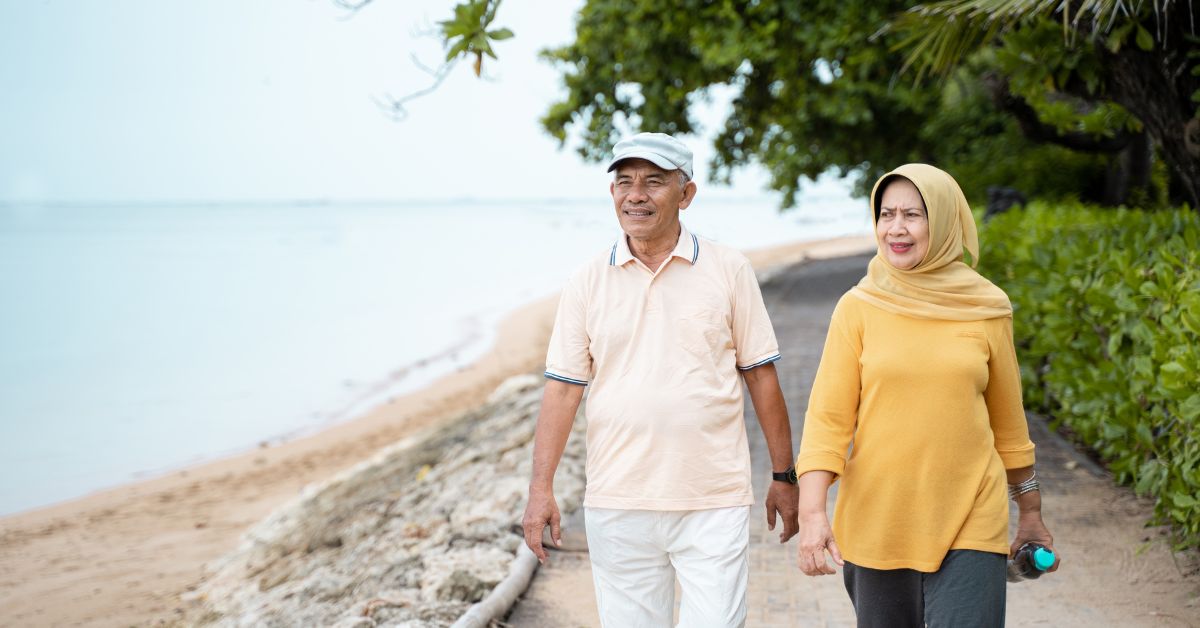 The post-pandemic inflation surge has made living in Singapore — a city that's been dubiously crowned the world's priciest by the Economist Intelligence Unit eight times in the last 10 years — even more expensive.
The prices of everything from your morning kopi to daily necessities like transport, housing and
medical services
have creeped up in tandem with Singapore's recorded headline inflation of 6.1% in 2022, a figure significantly higher than the past decade's average of 1.2%.
This has left many Singaporeans – especially for silvers on fixed retirement incomes, drawing down from their
CPF kitties
or pensions — feeling the pinch and realising the money no enough.
SilverStreak has put together some budget-friendly solutions to everyday necessities that'll help you stretch your dollar.
We're not just talking about using apps or reward cards to squeeze out some discounts and cashback — we mean cheaper options that you might not be aware of, such as getting a shampoo and haircut for just $6 from student barbers, or hawker meals at under $3 a plate.
Cheap hairdressing services by students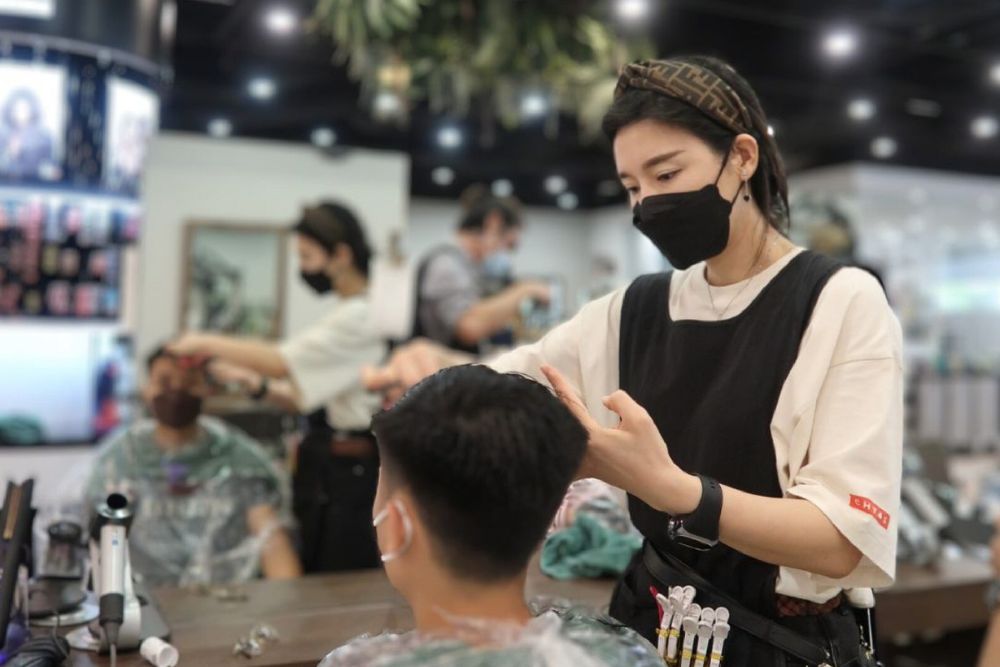 Kimage Hairdressing School offers exceedingly cheap hairstyling services like a shampoo wash and set for just $6, or a cold perm and cut at $26 (prices
here
).
This is quite a bargain, as perms usually cost upwards of a hundred dollars. The only catch?
You need to entrust your tresses to student barbers who'll provide the ultra-affordable services under the watchful eye of their teachers.
Think of it this way — you're saving money, getting a haircut in a comfy air-conditioned salon in Marina Square shopping mall, and helping the next-generation of hairdressers master their craft.
Budget haircut chain
Snip Avenue
also provides cuts and other hairstyling services below market prices, though from our experience, the quality of their haircuts varies wildly.
Make use of senior citizen concession fares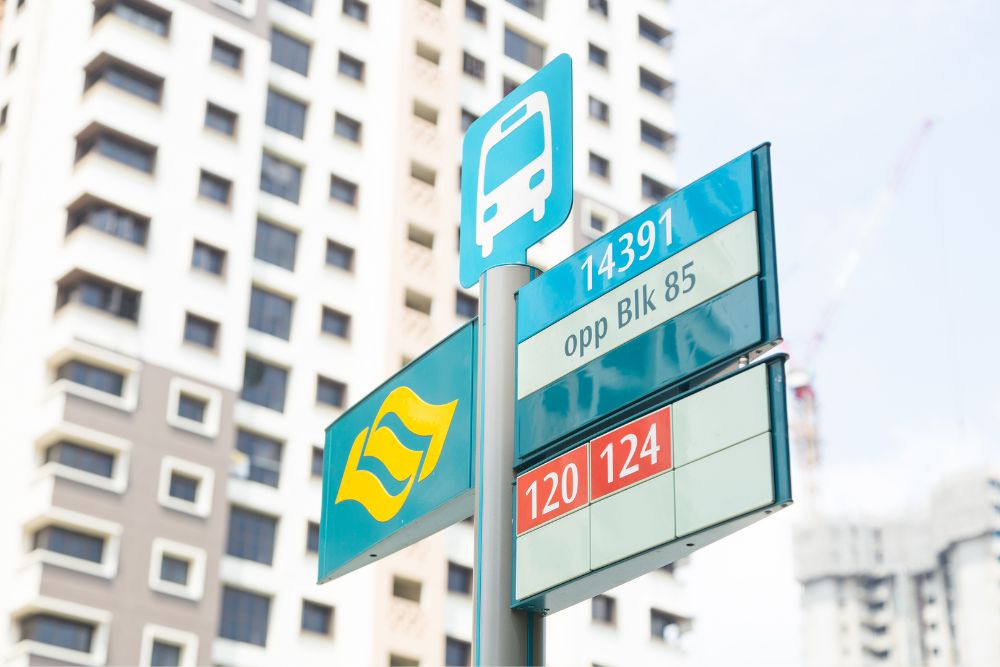 Senior citizens (aged 60 and up) can
apply
for a concession card that allows them to enjoy a discount of about 25 percent compared to adult fares.
Depending on travel distance and time, fares can go as low as $0.11. They can also purchase the one-month Hybrid Concession Pass (allowing unlimited bus and train travel) for $64, which is half of what younger adults pay.
Splurge responsibly with set lunches and discount menus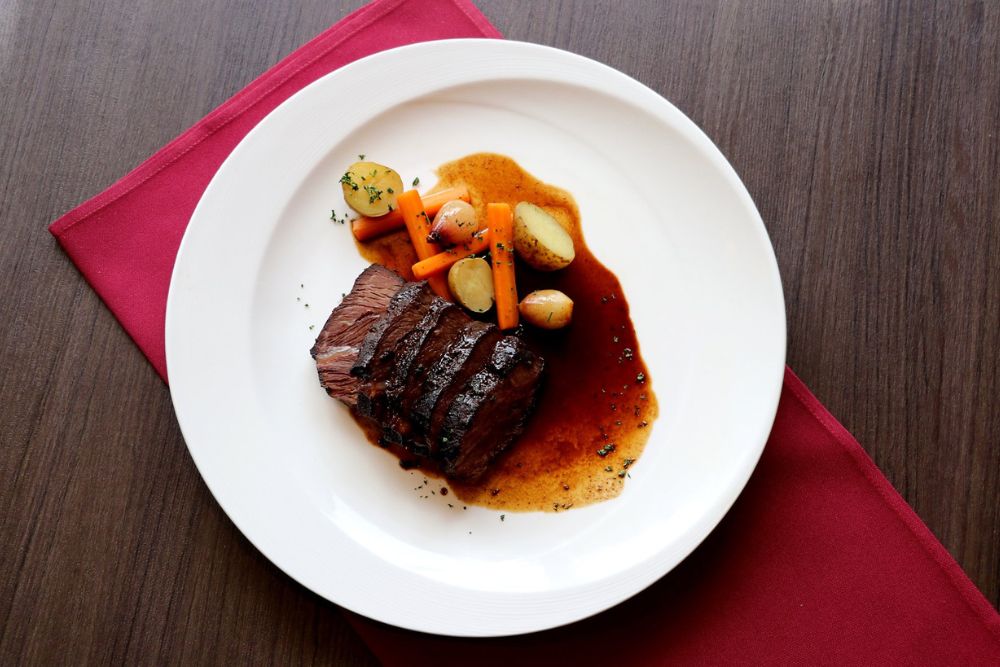 In keeping with the theme of student-led budget services, head down to
The Sapling
at SHATEC's (The Singapore Hotel and Tourism Education Centre) campus in Bukit Batok for a casual and wallet-friendly set lunch that costs all of $11.90 (for two courses; a three-course meal costs $14.90).
There are more Western than local options on the menu, which switches every alternate day. Expect braised beef cheek, spaghetti aglio olio, dry laksa and chicken curry with hot coffee, tea or soft drinks to wash it all down.
Find more budget-friendly set lunches at under $20 per pax
here
.
Economy meals at selected hawker centres and coffeshops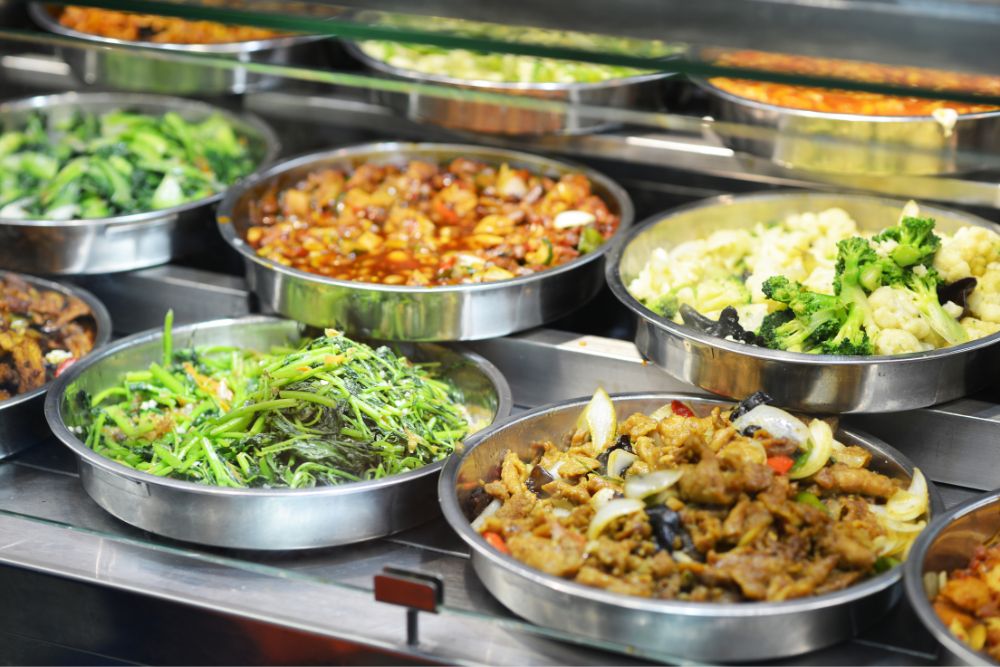 But what of everyday meals?
Finding a balanced hawker plate for below $3 is an increasingly difficult proposition.
Some stalls – especially those at hawker centres in mature estates like Ang Mo Kio, Bukit Merah or Bedok – are still able to sell mixed rice, carrot cake and kway chap at that price point as they are manned by ageing first-generation hawkers or their descendants, and therefore pay cheaper rent.
The government is now attempting to push hawkers and coffeeshop stallholders to continue to provide cheap meals. For example, sellers at the newer social enterprise-managed Senja Hawker Centre in Bukit Panjang are required to sell an economy meal that costs between $2.80 to $3.50. CHAS (Community Health Assist Scheme) and NTUC ComCare card holders can also get cheaper nasi padang and economy rice there.
In addition, all rental coffeeshops leased from HDB must now offer budget meals (around $3 to $3.50) and drinks ($1 to $1.15) if they want to continue their tenancy. You can find the nearest budget-friendly kopitiam on their
BudgetMealGoWhere
portal. The list of 40 coffeeshops available there now will grow to more than 130 by the end of the year, reported The Straits Times.
Enjoy Singapore's free attractions and entertainment options
Although Singapore tends to get a bad rap for its pricey attractions (think Marina Bay Sands or Universal Studios Singapore), there are plenty of things silverscan do without forking out a single cent.
Singaporeans and Permanent Residents can enter most local art, history and heritage museums completely free of charge. Events and regular volunteer-led tours are typically complimentary as well, although some exhibitions are ticketed at a pretty affordable rate.
At any rate, senior citizens are usually able snag a discount for such exhibitions. Check out a list of Singapore's free museums and galleries
here
.
Outdoorsy folk can turn instead to Singapore's various nature reserves, parks, and trails. These scenic escapes from our concrete jungle are generally accessible to hikers of all fitness levels thanks to well-maintained paths and boardwalks.
The newish Rifle Range Nature Park, for example, offers a manageable 7km trek through the southern end of the Bukit Timah Nature Reserve to the former Sin Seng Quarry, now transformed into a freshwater wetland. Silvers can find more challenging (but equally budget-friendly) treks around Singapore
here
.
Budget-friendly workouts at ActiveSG gyms – or at home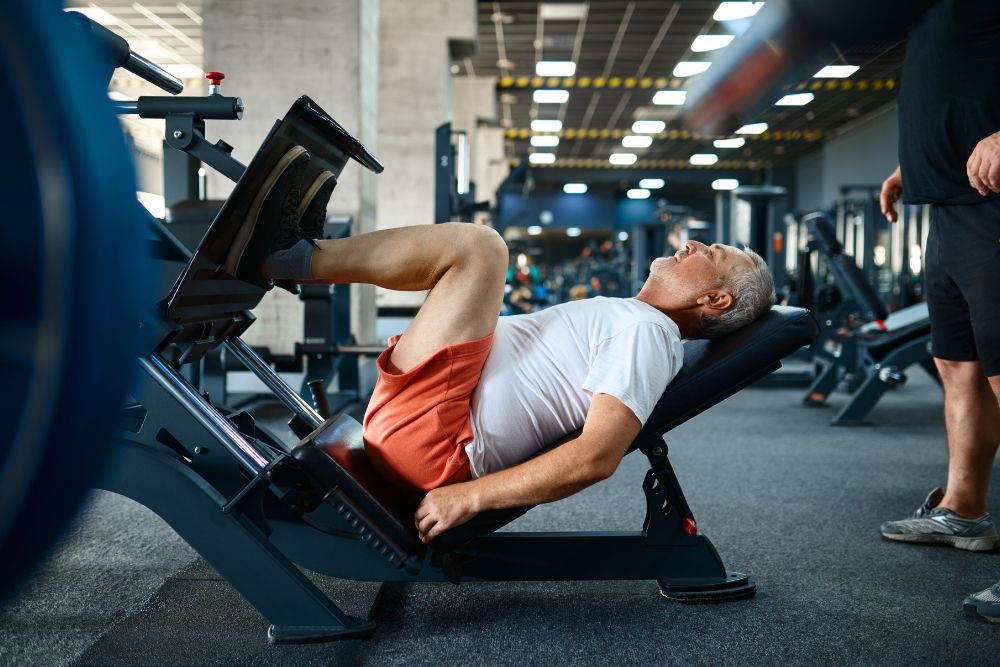 While building your bod might no longer be a top priority in your golden years, keeping fit is paramount to improving your healthspan.
ActiveSG gyms
offer a superbly affordable per-entry pass of just $1.50 to those 55 years and older, as well as a monthly gym pass of $18 for silver gym rats.
Catch free movies at community spaces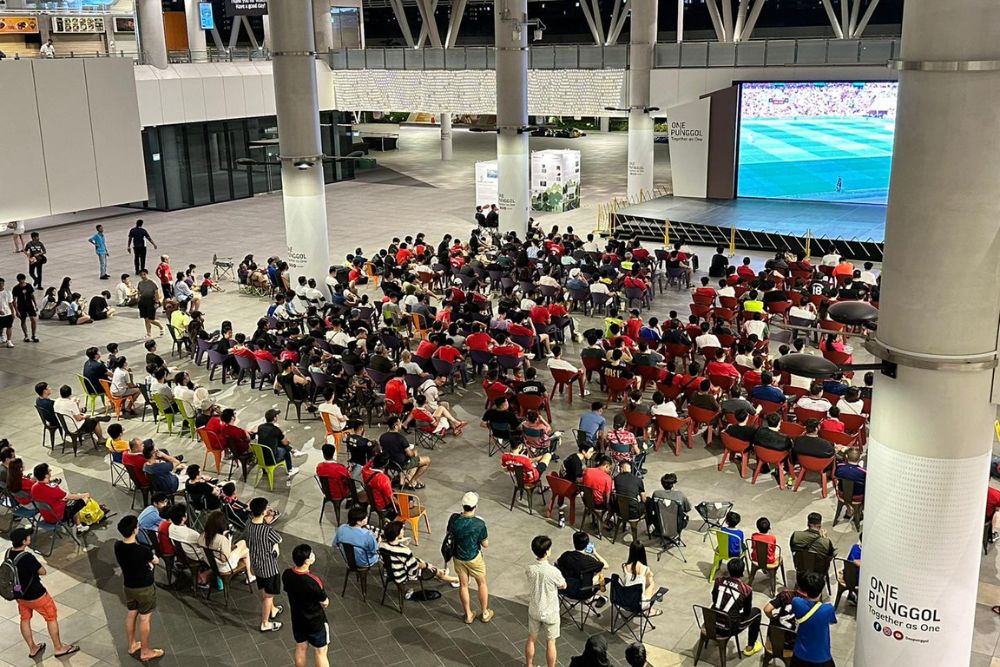 Though some of us might remember getting free 'sneak previews' by creeping into cinemas or peering over fences at outdoor cinemas, there are now community spaces around Singapore screening movies for free.
Changi Airport Terminal 3's ST3PS (schedule
here
) regularly screens movies for free, while other community spots like Our Tampines Hub, One Punggol, Kampung Admiralty and Heartbeat@Bedok show movies on an ad-hoc basis – check out their Facebook pages for the details.
If you are willing to spend some money – maybe to catch the
latest flicks
– remember that senior citizens above the age of 55 can enjoy discounted tickets of between $4.50 to $5.50 (depending on cinema) if they catch movies before 6pm on weekdays.