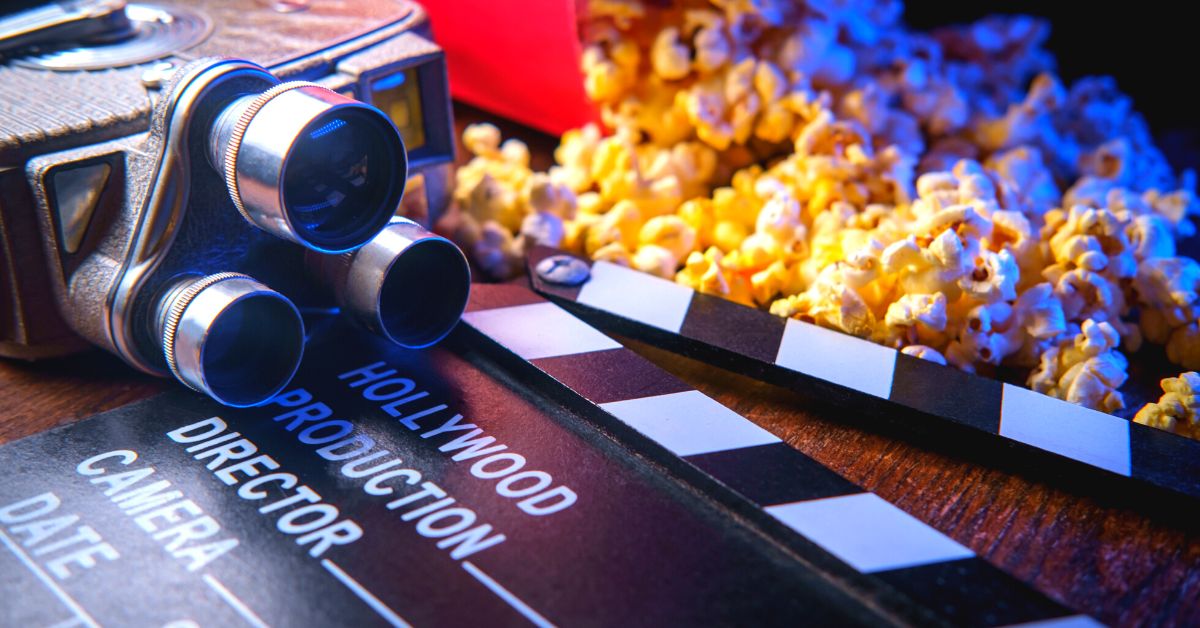 Jostling in the dark to find your seat.
The hush before the show, only broken by the munching of snacks from the concession stand.
The proverbial curtains rise, action flashes across a massive screen, and two hours pass by before you blink.
The magic of the movie theatre experience is something that transcends generations, even if individual memories differ.
For some among us, a movie night might've involved a bak chor mee dinner from the street hawker behind the now-shuttered Capitol Theatre on Stamford Road, before heading in to catch a flick (clutching a cone of kacang puteh, instead of today's popcorn).
Silver cinema buffs looking to catch the latest blockbuster are in for another treat: senior citizen concession tickets.
All major cinemas in Singapore offer discounted ticket prices of $5 or less for seniors above 55.
The only catch is that one's cinema visit is restricted to weekdays before 6pm – not a problem if you're retired.
We've compiled a list of movies currently showing in theatres now that SilverStreak readers might appreciate.
Some are family-friendly flicks to watch with the grandkids, while others speak to the silver experience.
The Hollywood action greats of old return for a fourth instalment of the blood-, guts- and bullet-filled schlockfest that is the Expendables.
This time, the dynamic quartet of Sylvester Stallone, Jason Statham, Dolph Lundgren and Randy Couture (with a combined age of over 250) meets new blood, including 50 Cent, Megan Fox, and Asian martial artists Tony Jaa and Iko Uwais.
Don't come looking for more than a paper-thin plot filled with explosions and callbacks, and you won't be disappointed.
Continuing the trend of silver-led action franchises on the big screen, enter The Equalizer 3, led by the unageing Denzel Washington (who is in reality 68 years old).
Another sequel, another crime organisation for the ex-government assassin turned do-gooder to dismantle with extreme prejudice.
Here's a hint: They're headed to Italy this time.
3. The Exorcist: Believer
Another hot Hollywood trend: Reviving dormant movie franchises for the love of money – we mean, cinema.
This time, it's a direct sequel to the hit horror movie The Exorcist (1973), never mind that it's already had two other sequels, along with two more prequels, until 2005.
This new movie will be part of a new trilogy, featuring – once again – demonic possession and the forces of good (including Chris MacNeil, reprised by Ellen Burstyn at age 90!) working against it.
4. Killers of The Flower Moon
Killers of The Flower Moon is part historical epic, part Western, part crime drama The inimitable Martin Scorsese brings us to 1920s Oklahoma, where we explore the murder of Osage Native American tribesmen after oil is discovered on their land.
Oscar-winning Leonardo DiCaprio, Robert De Niro, and Lily Gladstone star in the weighty film.
5. Paw Patrol: The Mighty Movie
The second movie adaptation of animated television series Paw Patrol delivers a kid-friendly flick with shades of the reigning superhero genre.
In this movie, the titular pups gain superpowers after a magical meteor crash lands in their home city, spurring superpowered hijinks and a face-off with their archnemeses, Mayor Humdinger and Victoria Vance.
Auteur-director Christopher Nolan explores the development of a superweapon that changed the world – the atomic bomb – through the lens of its brilliant, relentless lead scientist, J. Robert Oppenheimer (played by Cillian Murphy of Inception and Dunkirk, also by Nolan).
As with all Nolan films, be sure to splurge on an IMAX theatre for a visual spectacle.
Arriving straight from the toy chest of Mattel and Little Woman's Greta Gerwig, Barbie presents its titular character (brought to life by Margot Robbie) alongside her beau, Ken (Ryan Gosling) the idyllic world of Barbie Land, where things remain forever too good to be true.
But what happens when the twosome leaves the dollhouse for the real world, with all its idiosyncrasies, spills and excitement? You'll have to watch it yourself to find out.
Clandestine dalliances have been something of a hot topic in Singapore recently.
How's this one for the silver screen: Two young 'uns, having decided to take their relationship to the next frontier with marriage, invite both pairs of parents for parlay – only to realise that two among them (played by the lovely Diane Keaton and Richard Gere) already know each other very intimately. Spicy.
9. Insidious: The Red Door
Patrick Wilson stars and directs in the final instalment of the Insidious universe, one of horror's biggest recent franchises.
This time, the Lambert family plunges deeper into The Further (essentially a jumpscare-filled afterlife) to uncover and lay to rest demons – including some hidden in the family's dark past.
Joy Ride is an irreverent, raunchy comedy starring a quartet of prominent Asian actresses – Ashley Park of Emily in Paris and Beef, Stephanie Hsu fresh off of Everything Everywhere All At Once, Sherry Cole and Sabrina Wu – that explores friendship, belonging, identity and self-discovery. Leave the kids home for this one.
11. Indiana Jones And The Dial Of Destiny
Harrison Ford returns — silver-haired and at the ripe old age of 80 — as whip-slinging, fedora-wearing adventurer Indy in the tomb-raiding franchise's fifth instalment, seeking yet another legendary item — the titular Dial of Destiny, an artifact with the power to change the course of history.
He is joined by his goddaughter Helena, played by rising starlet Phoebe Waller-Bridge of Fleabag fame, in a race against time and the ever-menacing Mads Mikkelsen as Nazi villain Dr Voller.
The obvious question on everyone's mind — will this be Indy's last showing on the silver screen, and will he be replaced? Find out when it shows later this month.
12. Mission: Impossible – Dead Reckoning Part One
Setting aside that mouthful of a movie name for a bit, Tom Cruise is 60 this year – and he's still scaling skyscrapers and jumping off planes as cornily named Impossible Mission Force superspy Ethan Hunt.
Talk about spry. He confronts yet another mysterious enemy in possession of yet another potentially world-ending weapon — par for the course for the M:I world — with allies old and new, including Hayley Atwell's Grace, Rebecca Ferguson's Illsa and Simon Pegg's Benji.
If that's not enough to intrigue, Cruise also rides a motorcycle off a cliff with a parachute strapped to his back. We'll leave the rest to your imagination.
Disney and Pixar present a family-friendly romp through Element City, housing the anthropomorphised elements of fire, water, land and air — but not always in harmony.
It's a classic tale of finding similarities in one's differences and learning to accept them, seen through the unlikely twosome of the fiery young Ember Lumen (played by Leah Lewis) and float-along Wade Ripple (Mamoudou Athie).
DC's nostalgia-ridden time travel flick stars eponymous superhero The Flash, a speedster so quick that he can run backwords in time to prevent his mother's death (but not the many troubles of the actor playing him, Ezra Miller).
In typical time travel movie fashion, dire consequences ensue, with Barry Allen having to work with his past self — and 80s-era Batman, reprised by Michael Keaton — to set things right.
This is one of the DC Extended Universe's better flicks with solid performances all around, if you can overlook occasional hiccups in the visual effects.
15. Transformers: Rise of the Beasts
Appetite for action-heavy schlock-fests based on Hasbro's transforming robot toy line clearly hasn't waned, seeing as how we're now getting the seventh movie of the franchise in less than two decades.
Optimus Prime (voiced by Peter Cullen) and the Autobots face a new threat in the Maximals for this '90s-era globetrotting adventure — find out more about the movie from SilverStreaker Jasmine Adams
here
.
16. Spider-Man: Across The Spider-Verse
The next chapter of the animated saga sees Miles Morale (voiced by Shameik Moore) and Gwen Stacy (Hailee Steinfeld) sent, well, across the Spider-Verse.
New allies emerge in the form of a vastly expanded cast of Spider-folk, facing off against multiversal foes more powerful and frightening than before.
A thrilling roller-coaster ride of a movie that makes its 140-minute runtime feel like 14.
Expect exhilarating action, sublime animation and a thumping cinematic score held together by an emotional beating heart to the drama.
Good for the family, and especially fans of the friendly neighbourhood Spider-Man.