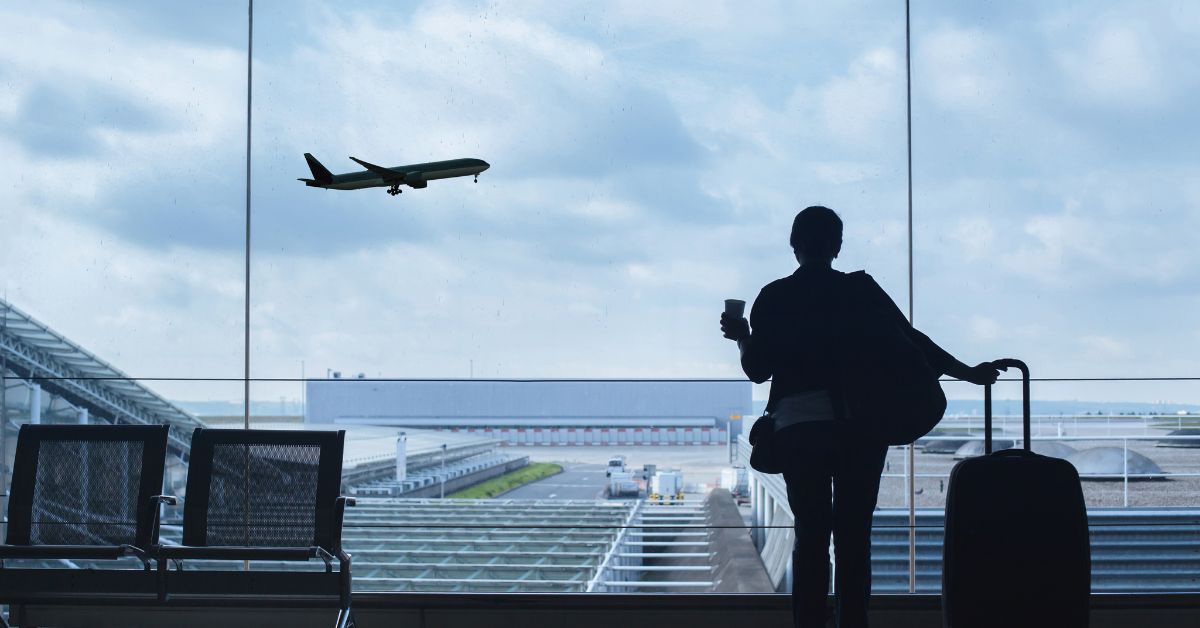 Singaporeans love travelling. And retirement is often seen as the time to finally see the world.
But when the time for travel finally comes, some silvers may find it hard to get suitable companions. Your regular travel partners may not be available.
You could find yourself travelling with a friend for the first time ever. If so, this
article
would be a useful read.
Joining a group tour would be an option. However, it can still be lonely in a crowd. And package tours may not appeal to many of our silver readers.
How about going it alone then? Solo travel is more common among younger Singaporeans, but there is probably a growing number of silvers thinking of flying solo.
Here are some helpful hints for silvers before embarking on solo travel.
1. Share You Itinerary / E-Register with MFA
If you're going to be on the road alone, it's best to share a detailed itinerary — travel dates, various locales, accommodation — with friends and family, especially those you've indicated as your emergency contact person.
You can also
e-register
with the Ministry of Foreign Affairs so that in an emergency — a natural disaster or disturbance — they can assist you should you require assistance. This is a free service.
Registration is voluntary, but it is a good idea to have one's contact details recorded, no matter how ''developed' or 'safe' a country is perceived to be.
In the one month since my return from South Korea in mid-July 2023, there was flooding, a series of stabbing attacks, as well as extreme heat and then typhoon affecting the proceedings of the World Scout Jamboree.
While I had stayed mainly in the capital, outside any of the affected areas, the incidents are reminders of the importance of being contactable by the authorities should the need ever arise.
Once you e-register, MFA will acknowledge the e-registration, and encourage the purchase of comprehensive travel insurance.
Travel insurance tends to be cheaper when bought as a group. However, do check for promotions. Discounts are usually given during the school holiday periods, when families with school-going children typically go on vacation.
While silvers may want to avoid these peak travel periods, they may still tap on the discounts, as some companies allow the purchase of travel insurance up to six months in advance.
In this
article
: Two of them are particularly relevant for silvers – check if pre-existing medical conditions are covered, and whether age will affect claims.
Of course, even with travel insurance, it is always important to prioritise your safety and well-being.
Keep updated on your vaccinations, pack a basic first-aid kit, and remember to bring daily medication for chronic conditions, if any. Get a spare prescription from your doctor to refill your medication in case you lose your meds along the way.
I also bring along a pair of reading glasses as standby! In some countries it's a requirement to have a spare pair of glasses if you are driving.
3. Choose seats when booking flights
When flying solo, it can be uncomfortable to be sandwiched in the middle seat of a three-seat (or four-seat) configuration, especially if the flying time allows some sleep.
Budget airlines charge extra for seat selection upon booking, and some full-service airlines have seized upon this opportunity and have also started imposing such charges.
Any way to get more bang for your buck? Try selecting a seat towards the end of the cabin.
This will put some distance from crying babies in basinets. Most people prefer seats closer to the door, so choosing a row further behind gives a greater chance that the neighbouring seat may be empty.
For me, this has been the case for three out of four flights in the past nine months.
For silvers with dietary restrictions, make an advance request for a special meal. For example, most airlines offer diabetic meals.
Special meals are usually served ahead of the regular meal service. You get to eat first, but the drinks may come later.
At the start of the flight, a cabin crew is likely to confirm the special meal request – take this opportunity to indicate the drink that you want, so that it can be brought along with the food.
Of course, you can get more drinks during the regular meal service!
Solo travel means that only you are responsible for your luggage. The advice is to pack light. Silvers would have time for longer holidays, but may struggle with heavier baggage.
It is still affordable to take a taxi or Grab to Changi Airport, but this may not be the case when you land at your destination, especially since there is no one else to share the cost.
Airports tend to be located away from the city centre, and while there could be a subway link, solo silvers may not fancy the navigation needed, especially after a long flight and when saddled with luggage.
Check if there are airport buses that will take you to the city or your hotel.
You may also ask if the hotel if it can provide a transfer. The charge is likely to be cheaper than a regular taxi, as it is brokered by the hotel.
The assumption is that the hotel can be trusted – otherwise, avoid making any private arrangements with touts at the airport (or anywhere else), to avoid being scammed.
We are constantly reminded to beware of scams in the virtual world.
I have learnt to accept that a single room would never be half the price of a twin room. Many times, solo travellers have to take a room meant for two, and pay the full rate. How can costs be managed?
A bunk bed in a dorm would be the cheapest option. And indeed, for some solo travellers, the hostel is the ideal place to find travel mates.
Not many silvers may want to share a room with strangers though. Don't rule out hostels immediately – there are some with a small number of private rooms, possibly with ensuite bathrooms.
Airbnb could be another economical option. Some may offer a whole apartment; this means that you have privacy, but you must be comfortable staying all on your own in a foreign country.
Others may have the host living in the same place; again, you have to be OK with such an arrangement. A downside about Airbnb listings is you will have to figure out how to get to the place.
It may be possible to get reasonably priced guest houses and hotels. Some 'luxuries' will have to be sacrificed of course. For solo silvers, it would be wise to check the following:
On a semi-solo trip to Amsterdam, I was enamoured with the idea of staying in a picturesque canal house.
These narrow townhouses almost never have a lift, even when converted to hotels, but what was even more daunting was that the staircase was very steep, almost 'like a ladder' (to use the words of an American tourist there).
Also check if the lift stops at every floor. On another semi-solo trip, the apartment in a historic building in Lisbon had a lift, but access still required climbing a flight of stairs. In both cases, there were no porters.
A bathroom with grab poles and other elder-friendly features would be helpful, but may not be necessary for silvers who are still mobile. But always check the pictures of the bath.
There is a risk of slipping and falling when getting in and out of the bathtub, so it would be best not to have one.
When reading the reviews on booking platforms, look out for the ones written by solo travellers, as they may comment on the safety of the neighbourhood in general.
How did I choose my hotel in Seoul?
Apart from the above considerations, it was the proximity to the airport hotel bus-stop. There was a hotel at the stop itself, but as a major landmark, it was expensive.
Thus, I chose a hotel opposite the stop – after checking that there would be traffic light crossing, not an overhead bridge!
The best part about solo travel is that you can decide on the places that you want to visit, and spend as much or as little time as you want.
Research your destination beforehand and tap on technology for both your travel planning and execution.
Here are a few additional points, from a not-so-tech savvy person:
When planning each day, I will do a screenshot of the Google Map for each of the journeys and save it in a folder. I will then be able to refer to them easily, even if Wi-Fi connection is lost.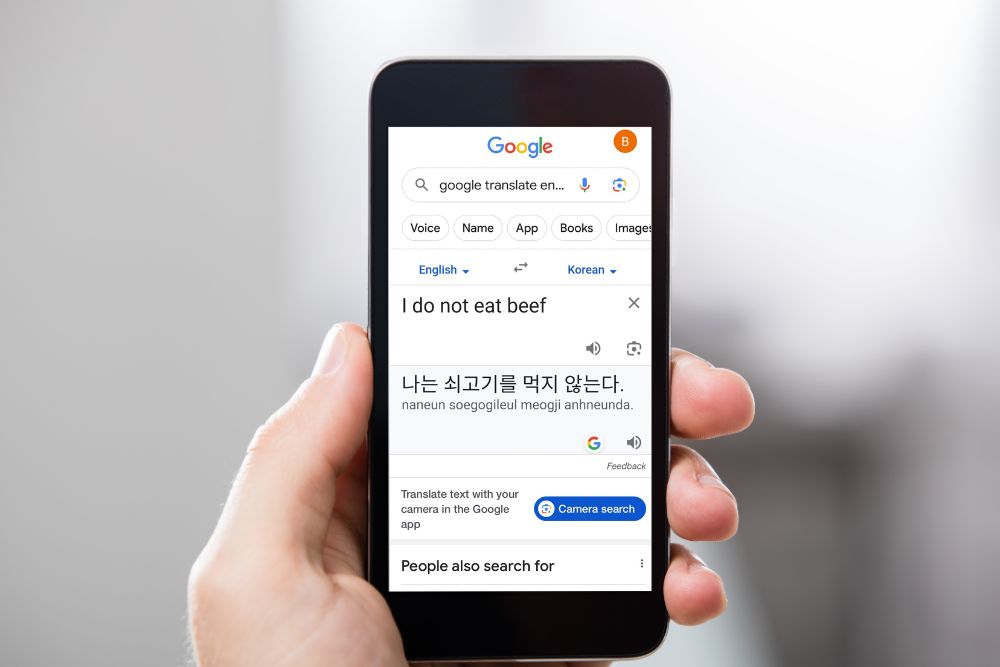 I do not eat beef. Adhering to this is important to me, so I saved a screenshot of my dietary restriction in the local language, to avoid any fumbling with Google Translate.
The general advice is to pack light, but when travelling solo, I would bring two travel adapters.
I have experienced occasions when travel adapters just don't fit into the sockets, despite being right for the country.
Sometimes, power points become loose due to previous mishandling. We have become very dependent on our mobile phone, so I would bring an extra charger too!
If you want to book tickets for an attraction, or a day trip, Klook is an online platform commonly used by Singaporeans.
There are some private tours which will run with just one person – the cost will be high of course, but it will be highly personalised. Otherwise, opt for the seat-in-coach tours.
We can make all the preparations, but things can still turn out different from what we expect.
Embrace it – travel is meant to open up our vistas. Solo travel is an opportunity to discover, to learn and to grow.
It can be rewarding, even liberating. And silvers have certainly earned the right to traipse around the globe and enjoy new experiences!