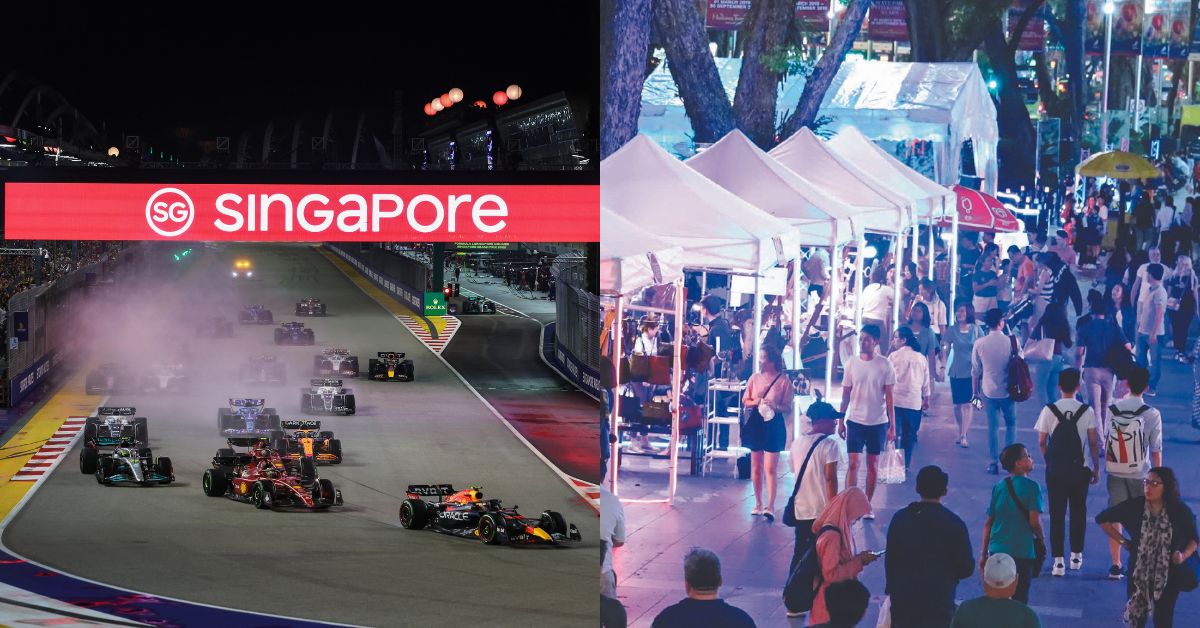 Attention all motorheads: The Formula 1 Singapore Grand Prix will be returning to Singapore on 15 to 17 September 2023, promising a weekend of race-filled excitement and burning tar.
But before that, there's Grand Prix Season Singapore (GPSS), promising exhilarating off-track entertainment across the island in the lead-up to race weekend.
Expect the bustling streets of Singapore to light up and come to life from 8 to 17 September as four distinct precincts –
Orchard Road
, Clarke Quay, Sentosa and Kampong Gelam – take on a race-focused face for the duration of the season.
Expect heart-thumping activities, race-fuelled experiential retail and dynamic performances – not just for race fans, but for
families
, party aficionados, foodies, culture vultures and everyone in between. (Plus lots and lots of road closures, but we won't talk about that.)
Check out our round-up of the upcoming festivities for each of the four precincts at GPSS 2023, each boasting their own brand of race-themed flavour curated just for the season.
Revolutions: The GPSS Immersive Experience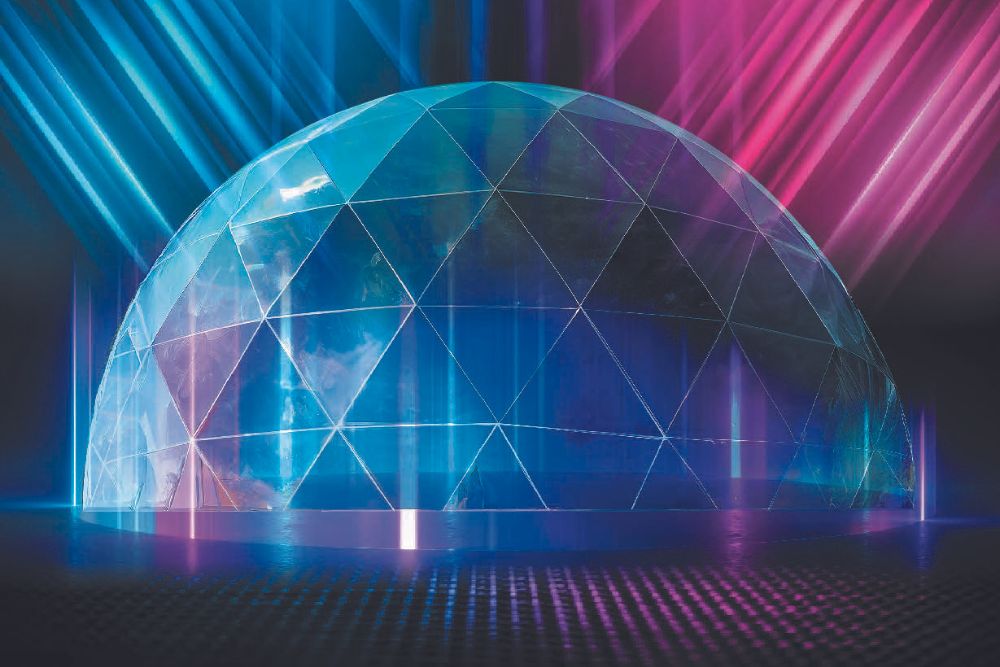 Start off your GPSS 2023 journey with a futuristic light projection and soundscape experience created in collaboration with Singaporean artist Brandon Tay, best known for his work capturing emergent complexities in a digital space.
The immersive five-minute feature brings you through the annals, achievements and aspirations of Singapore's Grand Prix story, paying tribute to the people who made it possible along the way.
Orchard Pit Stops: GPSS Lifestyle Bazaar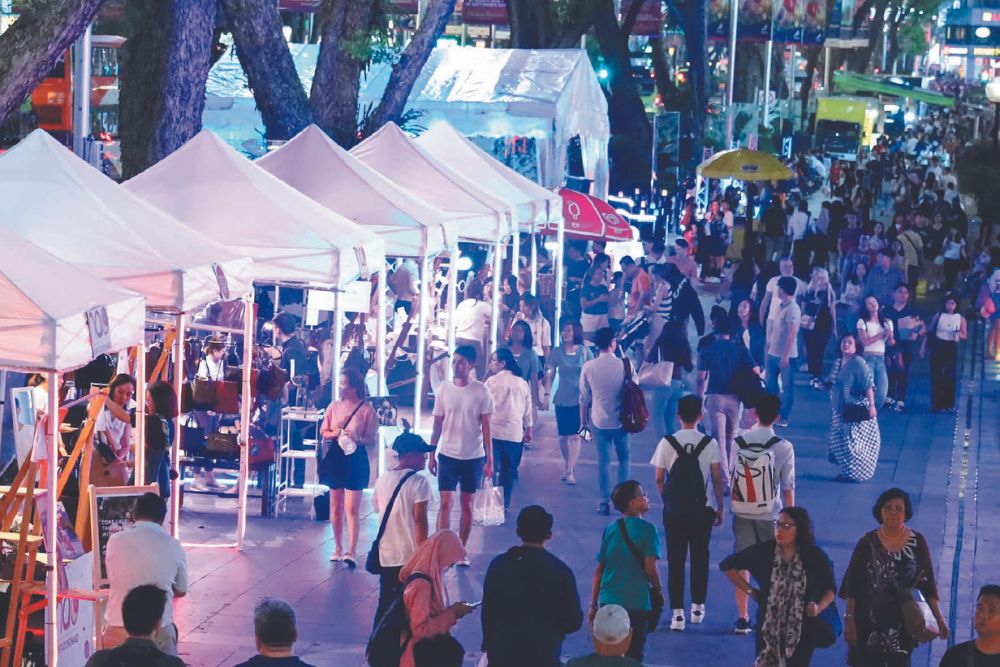 The worlds of fashion, motoring, sustainability and art collide at the GPSS Lifestyle Bazaar, featuring 24 booths dedicated to the buzz and excitement of the race season.
Orchard Road's bustling shopping street gets transformed into an experiential retail space for GPSS 2023, with a slew of workshops, play areas and photo opportunities to keep you pumping on all cylinders.
Teleios Race Sims Experience
Know any silvers with a need for speed? Get them down to the Teleios Race Sims Experience, featuring next-generation race simulators that are a sure-fire way to unleash your inner racer.
Complete with bucket seats, realistic steering consoles, immersive wraparound screens and a virtual racetrack to conquer, these free-to-play simulators provide the most realistic driving race experience outside of stepping into an actual race car and feeling the wind whip through your hair.
GPSS Fitness Fest feat. Les Mills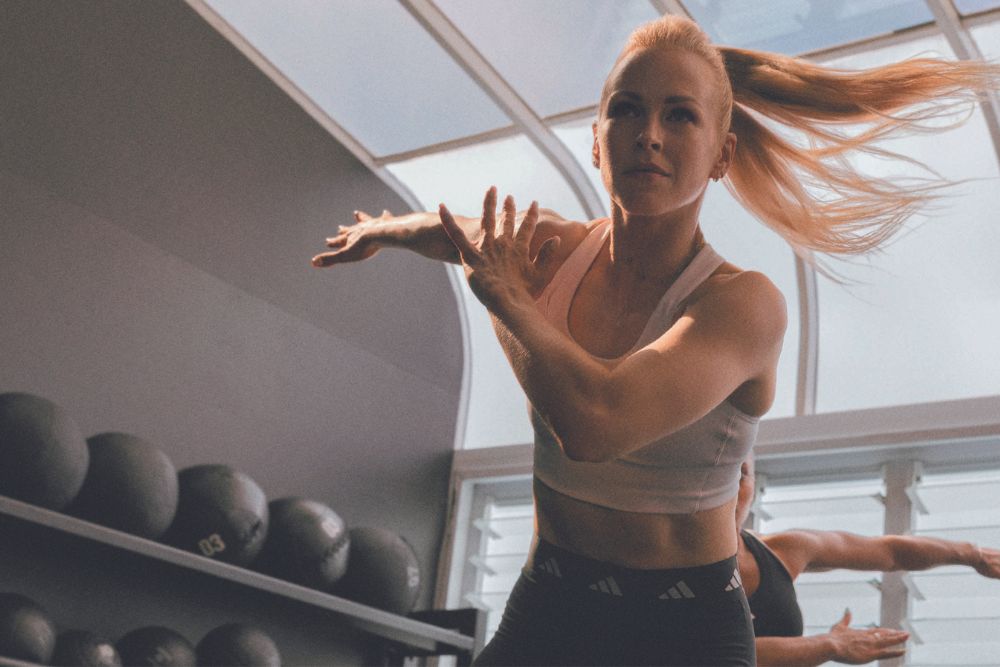 True Fitness brings to Clarke Quay an epic fitness megathon filled with music, lights, energy and the innovative programming of global fitness sensation Les Mills International.
Get your muscles working, heart thumping and body moving with a day's worth of fitness classes, HIIT workouts and turbocharged movement workshops. There'll even be a K-pop fitness and Zumba follow-along session for seniors who love to groove as they move.
OutDrive GP: Race Drivers Showdown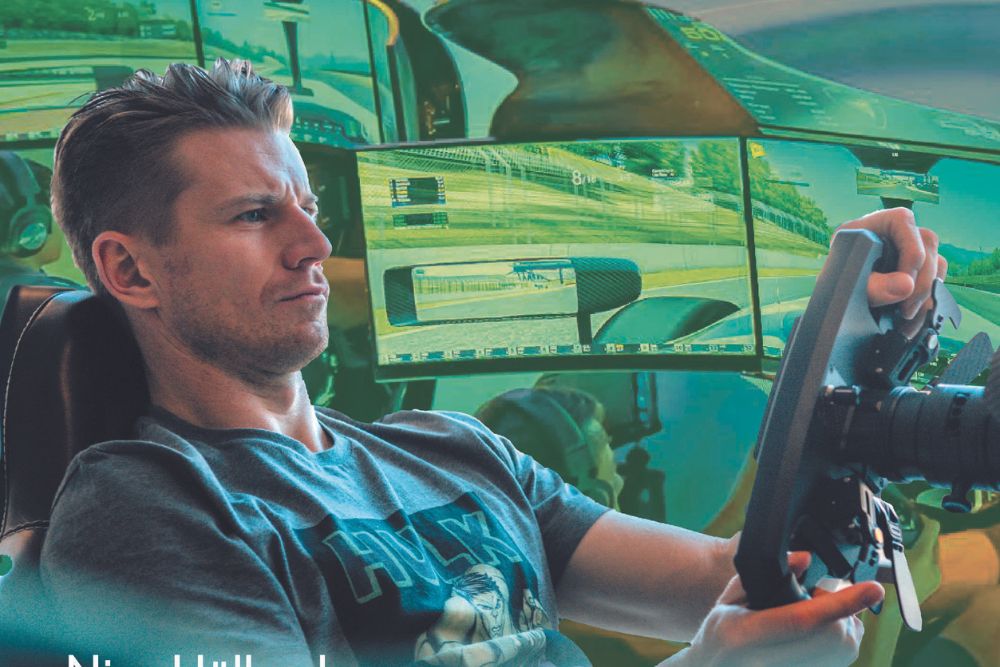 Marvel as professional Formula 1 drivers Nico Hülkenberg, Pietro Fittipaldi and Brad Benavides pit their skills in a show match against local stars in the simulator racing circuit using, yet again, the hyper-realistic sims of Teleios.
The best part of having these nail-biting showdowns happen in a virtual battleground? The seasoned racers' thrills and spills can be projected live on a huge screen, meaning you won't miss any action if they turn the corner. Admission is also free for all spectators.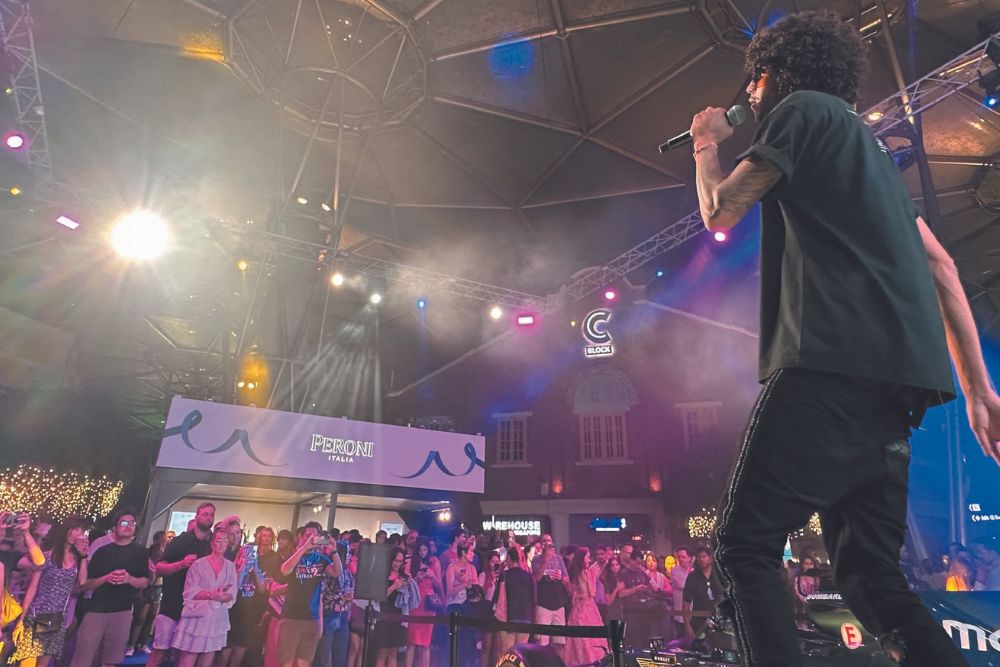 Music Matters Live features a sizzling roster of over 20 up-and-coming acts both local and international.
Headliners include singer-songwriter Nathan Hartono and local sensation Sezairi Sezali, who clinched pole position as Singapore's most viewed artiste on TikTok in 2022.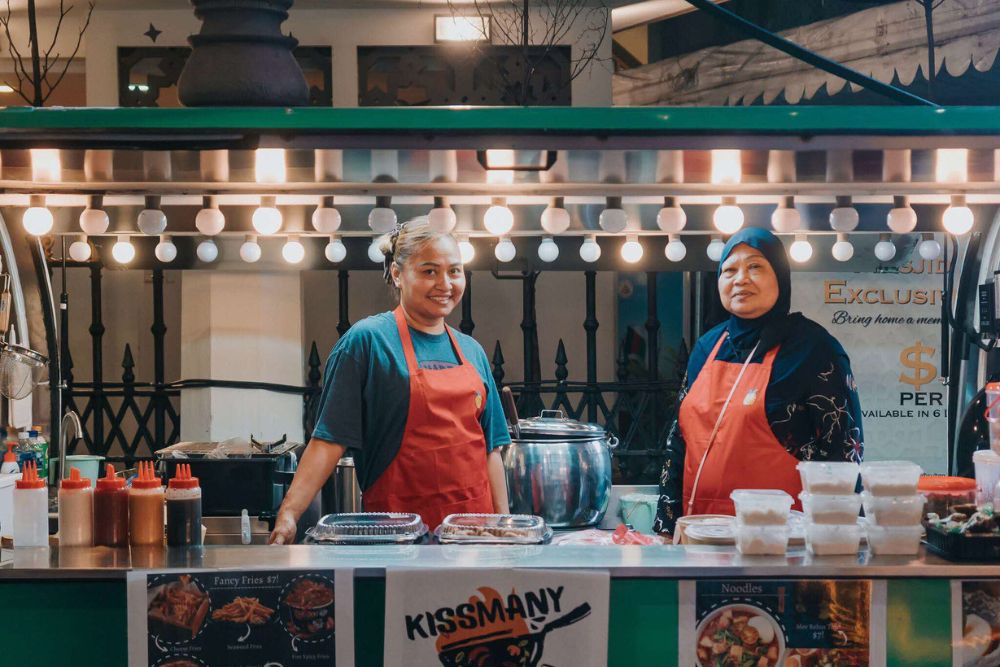 If all that racing has made you hungry, ready your stomach for a diverse collection of grab-and-go bites at the GPSS Food Park in Kampong Gelam, where classic street snacks like tacos and burgers (from actual food trucks!) and local hawker dishes reimagined for the race season take centre stage.
But great food must be paired with great entertainment, so you can also expect daily performances throughout the evening. By the way, you can get an unobstructed view of the performances if you come in early and snag a seat on the second-level mezzanine seating.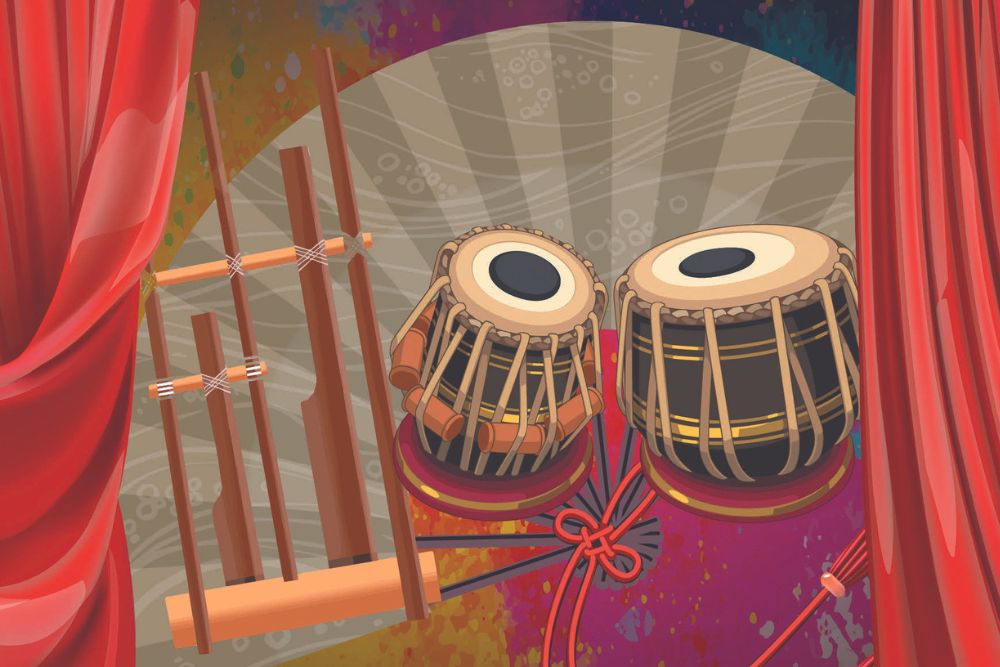 To go with your street eats, visitors at the Kampong Gelam district for GPSS 2023 can also expect a riveting showcase of the traditional dances that Singapore's multicultural mosaic has to offer.
Watch as local performers take the stage and dance to the melodies of time-honoured ethnic beats reverberating from traditional instruments from 8pm to 9pm daily.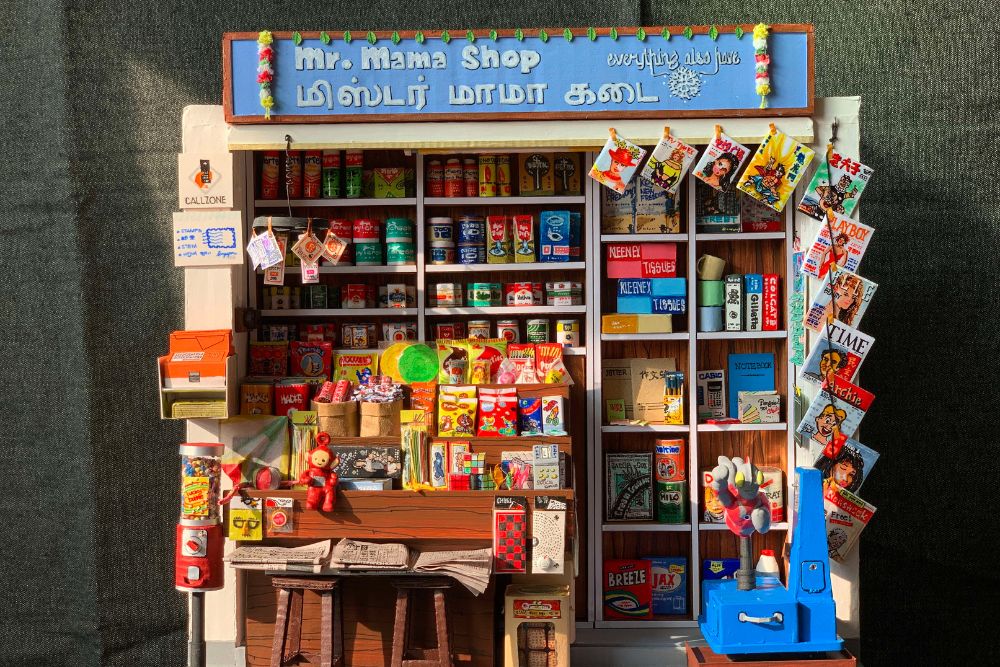 Explore the stories of Singapore's past in two mediums. The Miniatures of the Past exhibition by commando-turned-artist
Wilfred Cheah
features nostalgic models filled with old-timey charm.
Think classic mamak shops, bygone buildings and other forgotten scenes from our childhood. There's even a specially commissioned race-themed model made specially for GPSS 2023 – but as for what it is exactly, you'll have to head there to find out.
The second exhibition is an oral retelling of Kampong Gelam's history from third-generation resident and academic Faizah Jamal. Having lived there all her life, you can expect a deep-dive into the evolution of one of Singapore's most vibrant ethnic enclaves.
Timeless Rides: An Era of Vintage & Classic Cars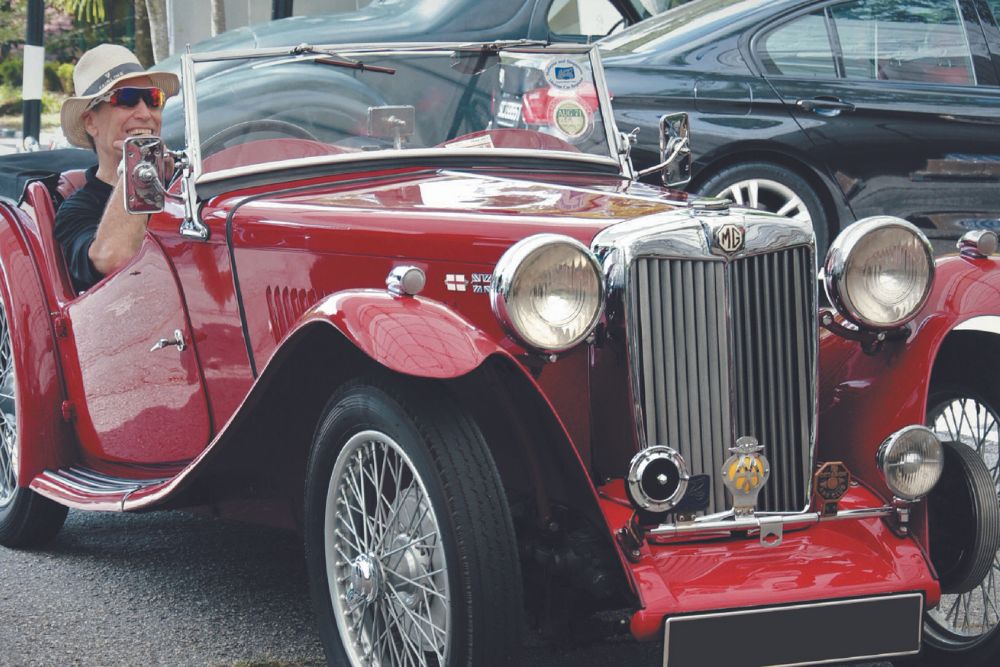 Car aficionados can look forward to getting up close and personal with classic and vintage cars –all of which have been contributed by their local owners – proudly displayed at Southside.
If that isn't enough automotive nostalgia, you can also catch them at an evening parade, cruising the serene island roads of Sentosa in a fashion right out of the history books.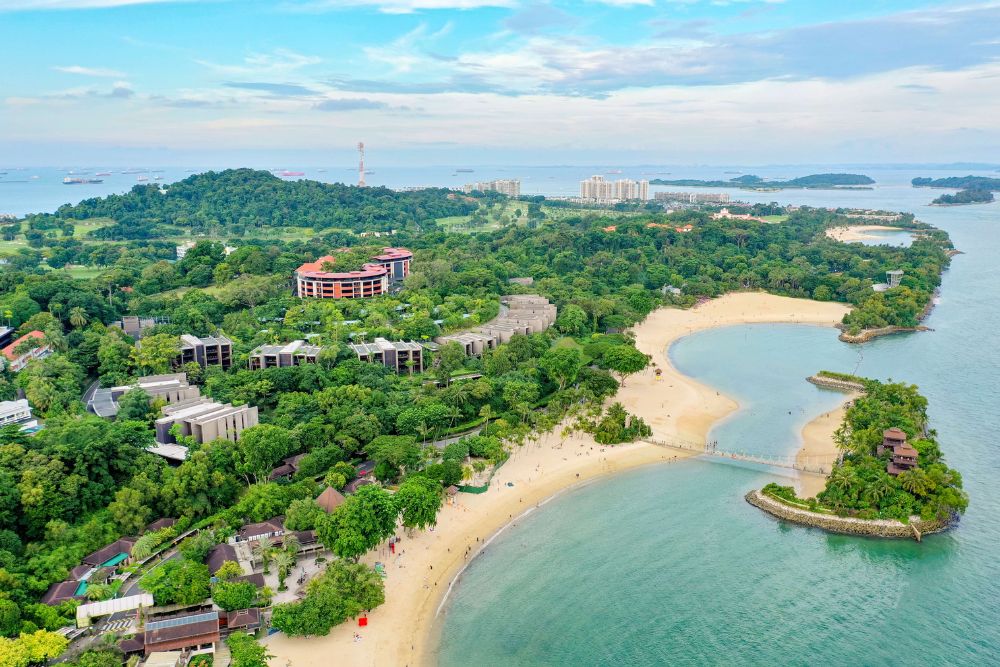 Siloso Beachwalk Bazaar transforms the walk down to Siloso Beach into a bustling bazaar featuring a wide range of apparel and accessories to maximise your day of fun in the sun.
Aside from pure retail therapy, you can head to Artsy On The Beach: An activity zone dedicated to all things artistic, whether that be sketches of the ocean or intricate crafts.
If that isn't enough wholesome fun for the family, head on down to the GPSS Beach Feastable – an island-themed collection of scrumptious bites with a special emphasis on seafood.
Indulge in a much-needed break from all the race-themed excitement in the serenity of Wellness Point – GPSS 2023's specially curated hidden wellness sanctuary on the southernmost point of continental Asia, where yoga, pilates and mindfulness await.
Organised by The Physio Circle, this event pairs the medley of experiences designed to nurture your body, mind, and spirit with a curated collection of local businesses that are just as committed to promoting one's well-being.
Head here for a full list of
events
for the Grand Prix Season Singapore 2023 (GPSS 2023).