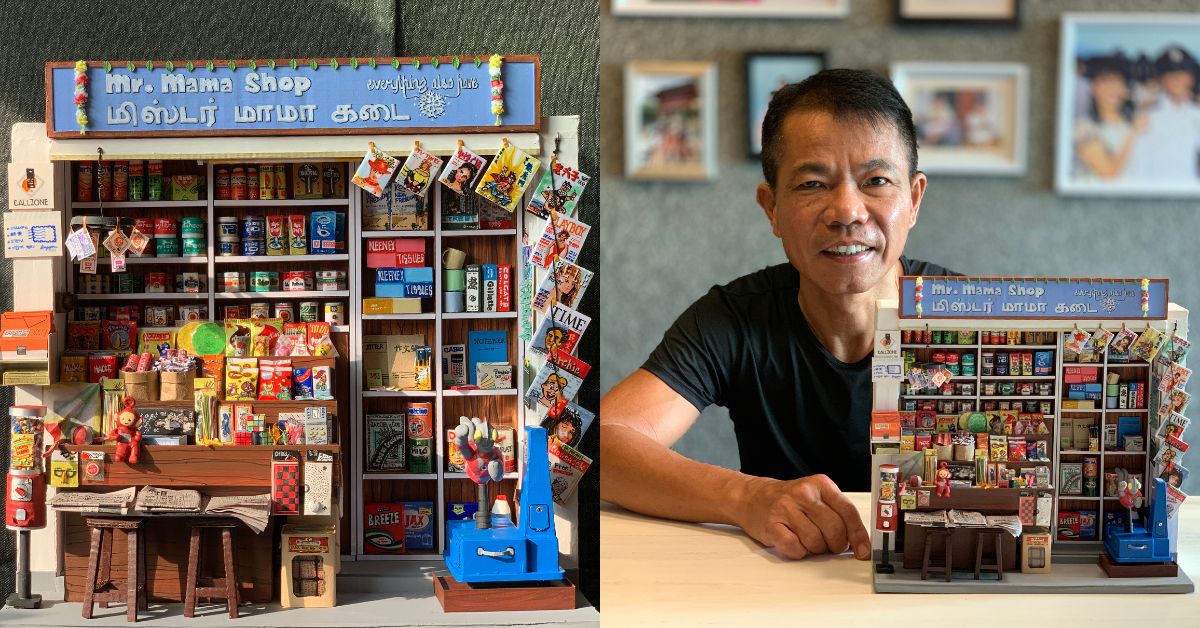 Since shuttering his interior design consultancy in 2020, Wilfred Cheah spends almost all of his waking hours cooped up in his kitchen. For 10 hours a day, the 58-year-old carefully slices, paints and glues recycled cardboard boxes and foam boards, transforming them into stunningly-detailed miniature recreations of '70s-era kopitiams, HDB flats and provision shops
He makes thousands of minute, but precise, movements a day. He doesn't take weekends off, and only stops for meal breaks and some exercise like brisk walks or a swim in his condominium pool to "keep my body healthy and refresh my brain".
The work takes a physical toll on the former Singapore Armed Forces commando — he goes to bed nursing aches in his "shoulder, back and arms".
But he wouldn't give this up for anything.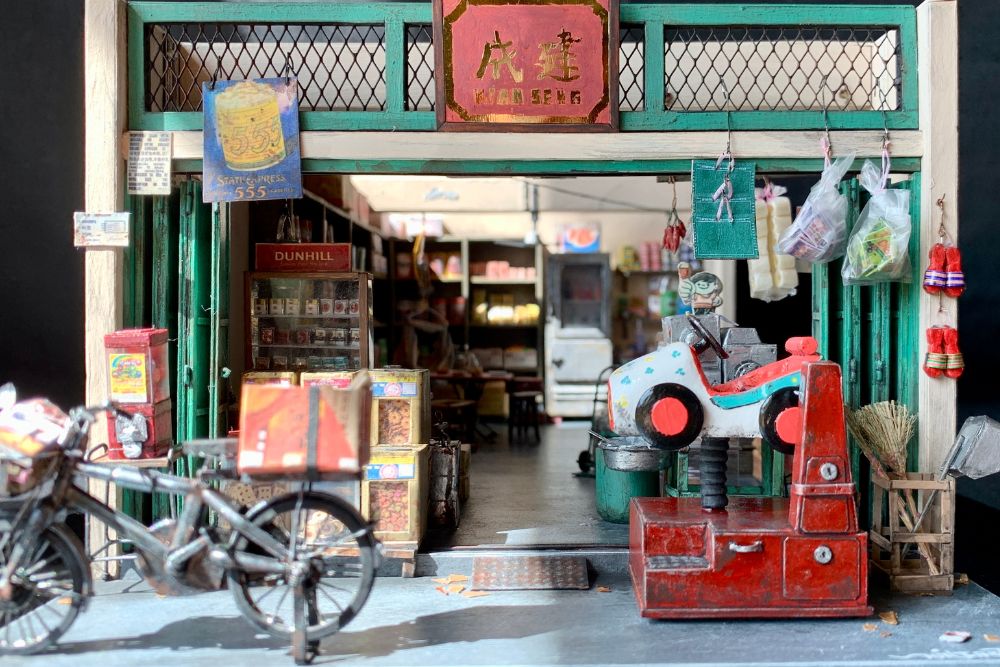 The miniature artist shares that he first discovered his knack for "arts and crafts" during his childhood, which he spent in a "one-room rental flat" with six other people.
"I already had art in me then — I knew I wanted to be an artist when I grew up," he says.
Just before taking his O-Levels, he set his eyes on pursuing further education in the arts at either of Singapore's polytechnics. Back then, there was only Ngee Ann Polytechnic or Singapore Polytechnic to choose from, or the now-defunct Baharuddin Vocational Institute, the first formal school for design here.
But he failed to make the cut, and instead signed on with the Singapore Armed Forces as a regular in the Commandos. "I was a bit disappointed, but I made the most out of it," he says.
Wilfred stayed there for nine years, before taking a leap of faith to take on a design-related job despite having "zero formal training".
"When I started my first job in an architecture firm [as an interior designer], I was quite busy as I had to juggle doing my job while teaching myself from scratch with whatever magazines and books I could find," he says.
He spent the next two decades flitting from firm to firm, designing "HDB flats, condos, landed houses, commercial, retail, hospitality, and F&B spaces", before deciding to run his own interior design consultancy for the last eight years of his professional career.
Ultra-realistic Recreations of Yesteryear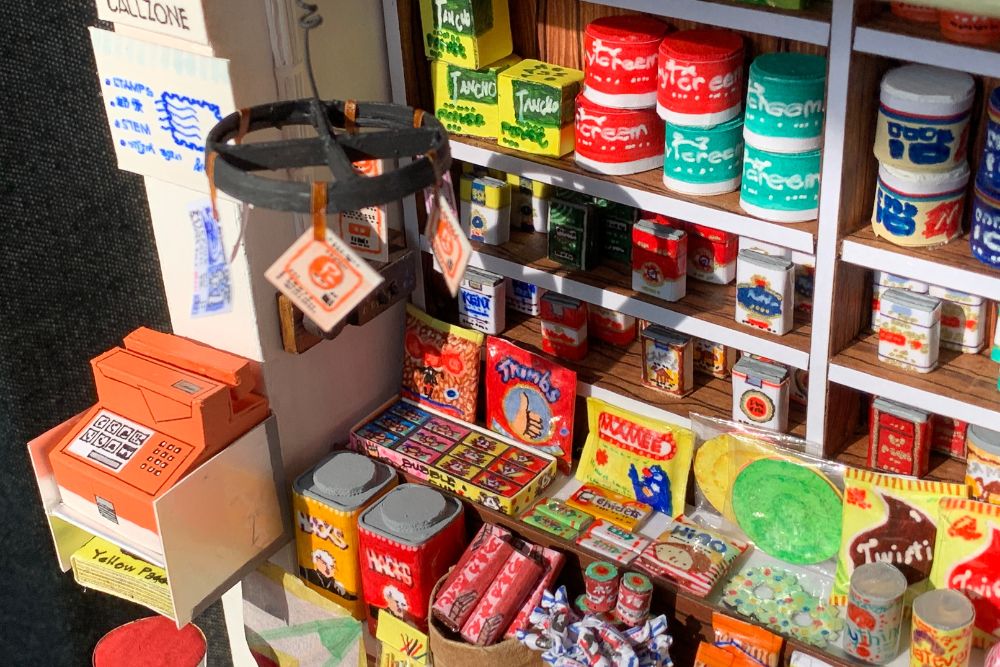 This thirty-odd years of design experience, combined with his love for "creating crafts", a "naturally meticulous" nature and eye for detail, eventually led him to his current retirement vocation; creating and selling lifelike miniatures.
"It was end-2019 when I felt like I wanted to do some artwork for myself. I didn't want to paint – I wanted to create something 3-dimensional, which gives a better visual than just a flat image," he says.
His first miniature was a three-storey Peranakan house. "I love Peranakan culture, and it was the first thing that came to mind." He quickly followed up with a replica of a mamak shop (convenience store) that used to operate in the void deck of his childhood flat.
"I am a very nostalgic person, lah," he explains, when asked about why his recreations are all decidedly old-school. "I always find old things at vintage shops and sometimes I will buy them to keep at home. I'll also keep my old pager or handphones. These are no longer in use, but they have a history — they have been a part of our lives before."
"But you can't keep everything – if not, you will become a karung guni (a rag-and-bone man) already (laughs). So if I can make it miniature, I can 'keep' it, but at a much smaller scale,"
He started posting photos of his intricate oeuvres on social media, quickly amassing an audience who was willing to pay for his pieces. "My client base ranges from their early thirties to their fifties. The younger ones are usually looking for gifts for their parents or seniors they respect, and the older ones, mainly as memories for themselves."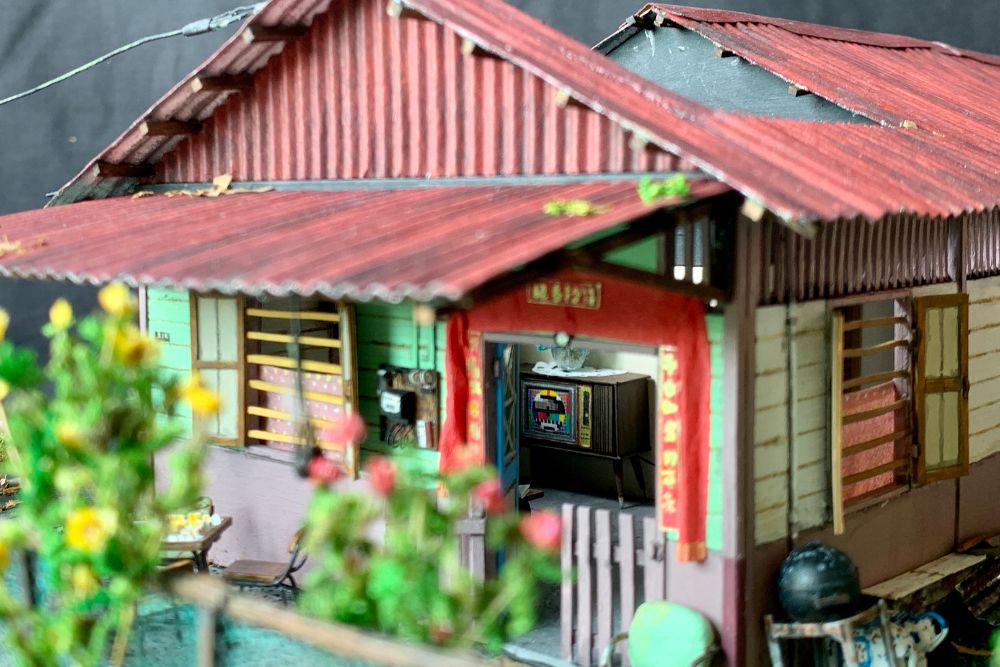 The warm reception spurred him to close his interior design consultancy and do this full-time.
He now has a waiting list that stretches for months — the queue to get one of his pieces is currently around five months.
Each model takes Wilfred an average of two to three weeks to complete. "If the project is much bigger, it can take up to two months," he says. "And when I say bigger, I am not talking about the size — I won't do a miniature that is more than 80cm in length, as I still have to be able to fit it in the lift to bring it down," he laughs.
The projects he's completed thus far include kampong houses, provision shops and buildings, varying in scale from 1:20 to 1:200. He's also recreated scenes from his earlier life in the army.
He picks out details from photo references where possible, using his memory of the past, or the Internet. "I will go for a swim or brisk walk, and really rack my brain to think of all the details in a certain location," he says.
Though most of these are commissions, "every piece is precious to me".
"As I build everything from scratch — it spends weeks and months with me, so by the time I give it away, it feels like my baby," he says.
What makes Wilfred's art more relevant to today's environment is his commitment to using mainly recycled materials. "When I just started, I saw it as doing what I used to use when I was young, so that I could minimise buying [raw materials] too," he says.
Finding just the right materials took Wilfred "lots of trial and error", both to suss out ideal materials and how he could best use them. He started with discarded cardboard boxes, but tends to use "compressed foam boards" nowadays.
"They are very homogeneous, and solid throughout — not like cardboard, which is hollow inside. I realised that most restaurants or cafes that put these boards up for promotion will only use them once."
Instead of being discarded by restaurants, these used boards now enjoy a new lease of life as a work of art in Wilfred's hands.
He also experiments with cut-outs from plastic packaging or old appliances for his constructions. Once, he even used an eggshell as the base for a steel soldier's helmet from the '80s. "The idea came to me when I was cooking some lunch and cracked an egg!" he laughs.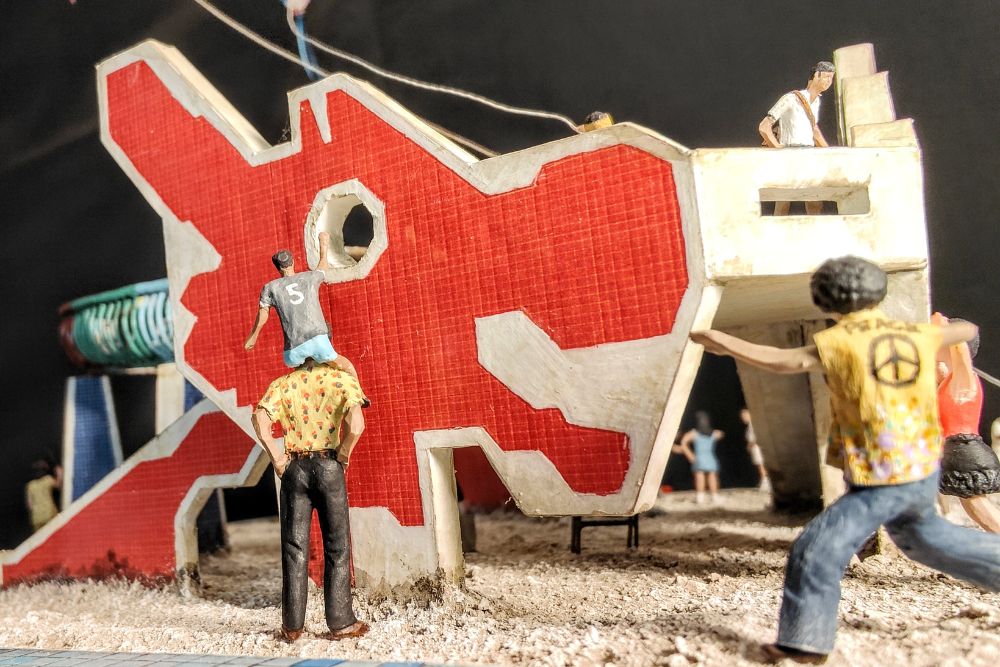 Wilfred suspects that his miniatures resonate with Singaporean customers young and old as they capture the essence of the "kampong spirit".
"Our lifestyle, when we were younger, was very simple. The door was always open — we weren't afraid that our neighbours would come in and take anything, as what we had was the same as what they had. Nowadays, you go out early, and come back late — neighbours only see each other on weekends, or not at all," he says.
Canonising nostalgic tableaus from the past in miniature sculptures, he says, also serves as education for future generations. "A lot of things have disappeared. In a few more years, people won't know what is a camera or a camcorder, or calculator. Now, your phone does all of that — it can even control things in your house. So I am preserving memories for my future grandchildren, to let them know what we had before," he says.
First Exhibition in Tiong Bahru Plaza
He will now be presenting his miniatures for the first time at Tiong Bahru Plaza. The exhibition lasts 10 days, spanning 14 to 23 April.
"It is very good exposure for me, but is also a boost for local artists. There's always talk about foreign art, but not as much appreciation for local ones. I hope that we are beginning to see more support for the local art scene," he says.
Wilfred hopes to continue doing this for as long as he can, but admits that "age is catching up". "I used to work for 12 hours at a go, but I've cut down… so that I have more time to rest and exercise to keep healthy," he says.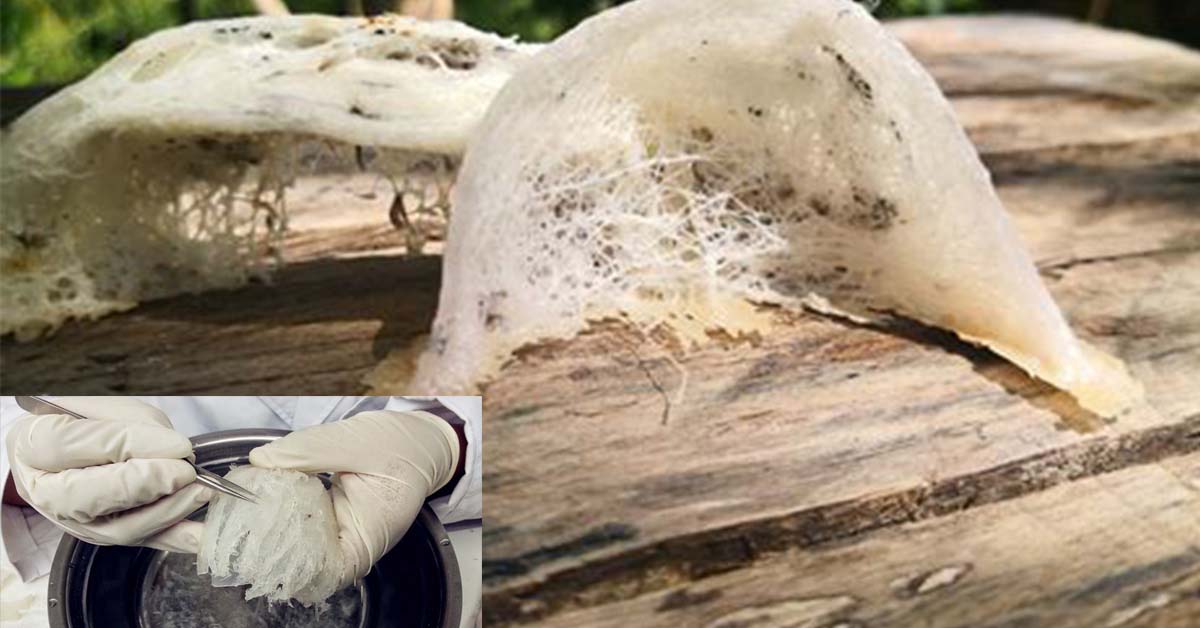 Bird's Nest Brings Back Happy Childhood
The benefits of bird's nest and the herbal soups from Eu Yan Sang bring back childhood memories for Jasmine Adams. In the old days it was hard work cleaning bird's nest. These days it is conveniently available in a bottle, ready to drink.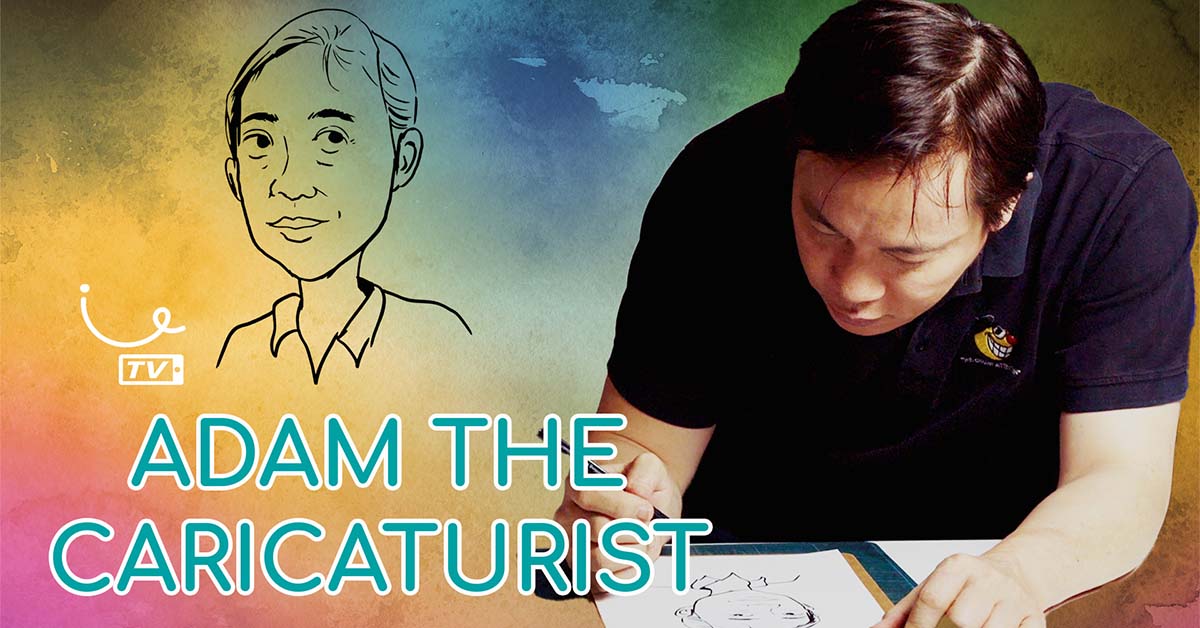 Drawing on His Talents
Adam Chua whips up a caricature while he has a quick chat with you. The self-taught artist who started Caricaturist.sg has turned art into an entertainment business.