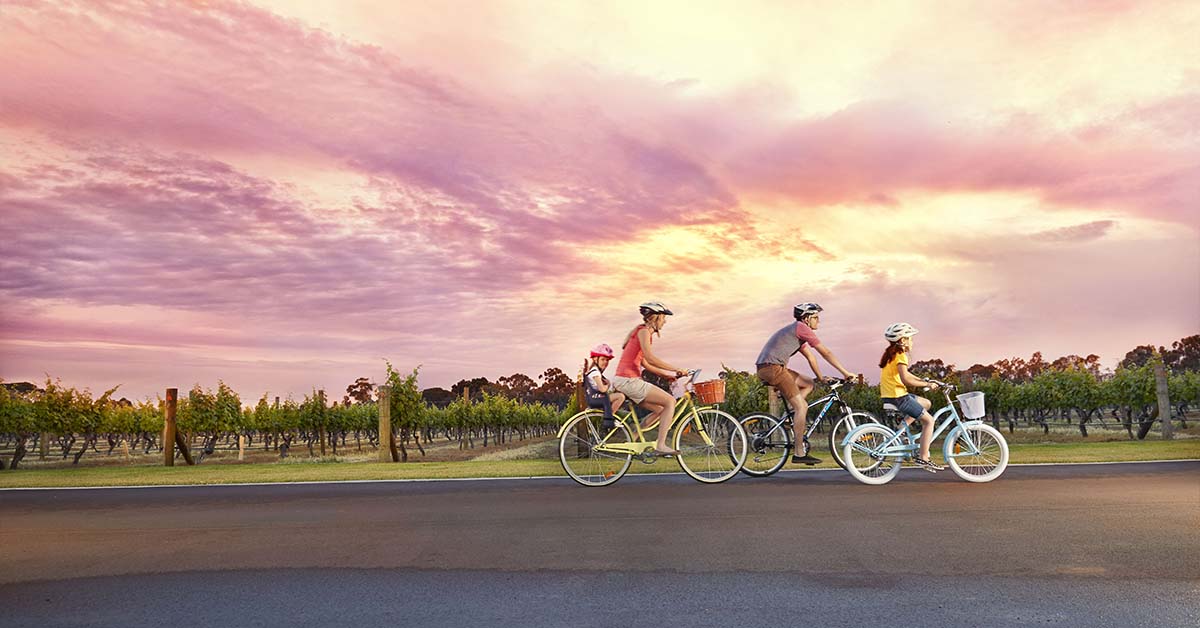 With Western Australia (WA) opening its borders to international travellers from 3 March, it's time to book that ticket to Perth to explore WA gems like Margaret River, Rottnest Island, The Kimberley and Ningaloo Reef.
"Creativity is bustling in every nook and cranny of our alleyways and we can't wait to welcome back Singaporeans to relax, reconnect with loved ones, and discover — or perhaps rediscover — some of the lesser-known and myriad parts of Australia that make us such an incredible holiday destination," says Brent Anderson, Regional General Manager, South & South East Asia (SSEA), Tourism Australia.
While you're in Perth, rent a bicycle to explore the many wonders of the city that has been singled out as one of the most bike-friendly cities in the world.
Cycling paths and lanes, overhead bridges, tunnels, maps and signages make Perth a cyclist's dream come true. Cycling guides and maps are very detailed, indicating rest stops, drinking fountains, toilets, viewpoints and local bike shops.
Once you've figured out the Perth Bicycle Network's signs, with distances marked to the last 100m, finding your way around the city's cycle paths is easy. Many multi-use paths are very scenic, circling wildlife sanctuaries, parks and lakes. Bicycles are welcome on trains during off-peak hours, great for getting to Perth's hilly suburbs and returning downhill.
Here are five places to explore on two wheels.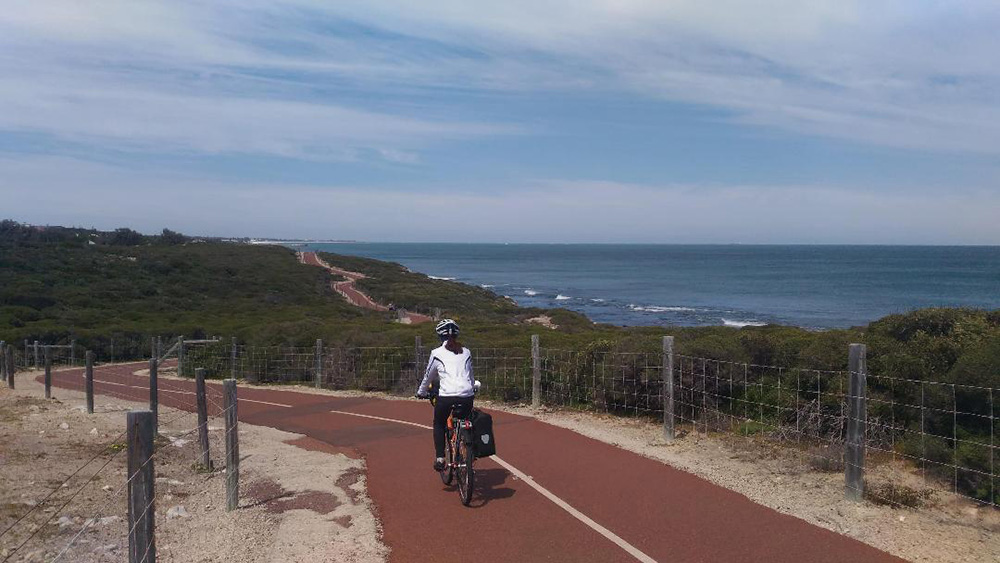 Located within the wildlife-rich waters of Marmion Marine Park, this 200m-long, white-sand beach offers sweeping views of rugged limestone cliffs, wild coastal heathland and clear lagoons. Keep your eyes peeled for seabirds, dolphins, sea lions, rays and other creatures from the lookout points.
A popular cycling route is the 14km section of the Ride the Sunset Coast cycleway from Marmion to Burns Beach. The trail starts at the Marmion Marine Park, a popular snorkelling spot in summer. Just north is the iconic Hillarys Boat Harbour which houses a number of cafes and shops. Further north is Tom Simpson Park and Mullaloo Beach, a great place for a swim and some coffee. From here, the trail north to Burns Beach weaves through a natural coastline offering an environment rich in biodiversity and spectacular ocean views.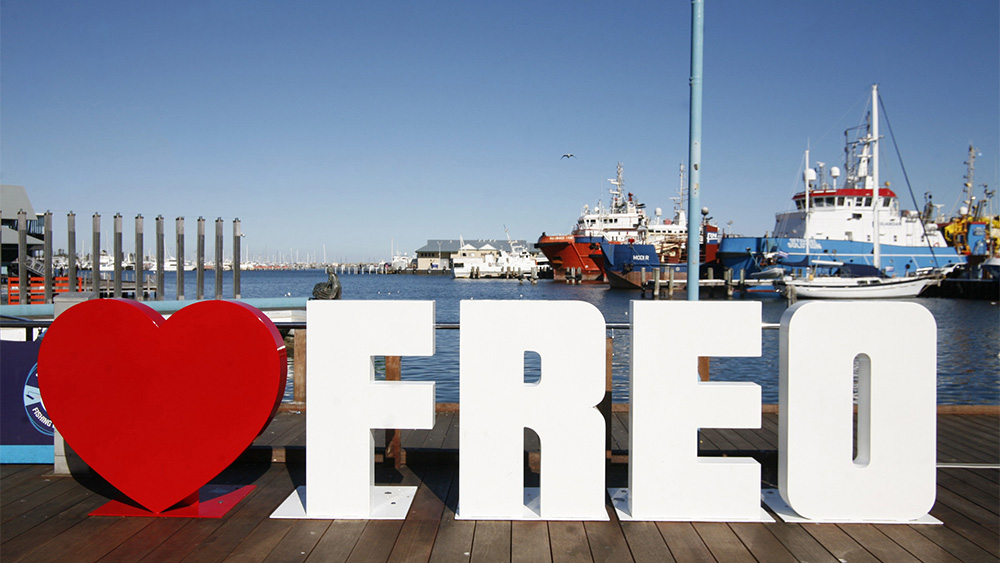 Affectionately called Freo, the port city boasts spectacular coastal landscapes, iconic landmarks and a fascinating history. Pick up cycling maps and rent a bike for free from the Fremantle Visitor Centre to explore the city on dedicated bike lanes and shared cycle paths that run north, south and along the river.
Although Freo is built on a series of hills, its main attractions in the city centre such as the historic West End precinct, Fishing Boat Harbour, Swan River and the beaches of Leighton, Port and South Fremantle are mostly on flat ground and easily accessible by bike.
The 7.5km Fremantle Highlights Cycling Trail offers glimpses into the port city's convict and colonial heritage, art scene, food, culture and one-of-a-kind harbour views. On the Indian Ocean Explorer Cycling Trail, you can ride through Fremantle's historic West End, the working port, across the Swan River into North Fremantle and onto a coastal cycle path passing by Port, Leighton and Cottesloe beaches.
King's Park and Botanic Garden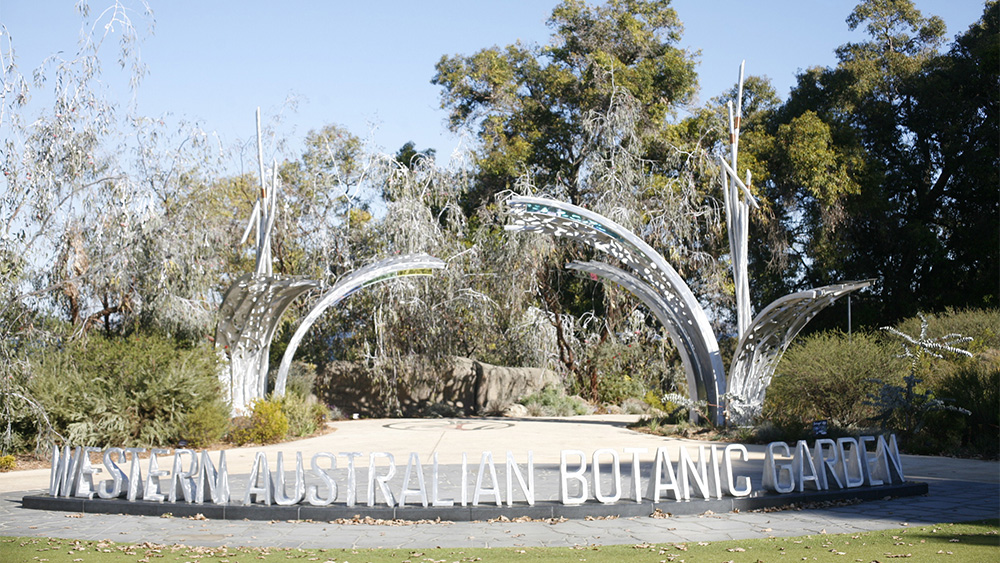 No visit to Perth is complete without checking out these two green lungs, perched on the crest of Mount Eliza. Said to be one of the world's largest inner-city parks, the two areas cover 400 hectares of downtown Perth with natural bushland and sculpted gardens.
While you can cycle on roads and designated paths in Kings Park, cycling is off-limits in the Botanic Garden. Just lock your bike to one of the many bike racks around the park and garden, and get onto one of the nature trails or walk through the treetops along the Lotterywest Federation Walkway. The Botanic Garden is famous for its wildflowers which bursts into colour in September.
Alternatively, you can rent a bike from the bike hire terminal located behind Fraser's Restaurant after all that walking to explore the lesser-known sections of the park.
Pack some bites for a lovely picnic in green surroundings and try to choose a picnic spot where you can soak up captivating views of the Swan and Canning rivers.
Herdsman Lake and Lake Monger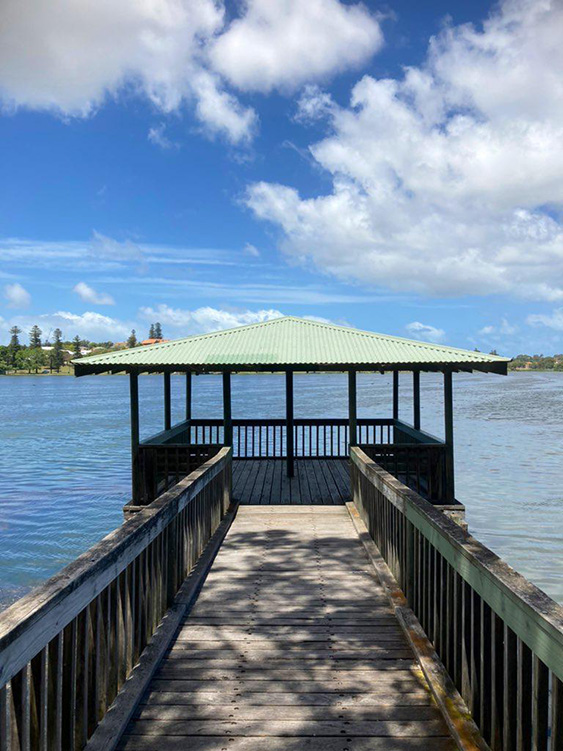 About 5km apart, these two freshwater lakes offer a scenic and peaceful ride on mostly flat terrain, and are perfect spots for birdwatching and connecting with nature.
Cycle the 7.7km loop around the perimeter of Herdsman Lake surrounded by wildlife. More than 100 species of birds have been recorded at the lake, making it a haven for birdwatchers. Be sure to stop at the Olive Seymour Boardwalk at the south end of the loop for a walk among Paperbark trees and a visit to the Herdsman Lake Wildlife Centre to see birds feeding among the reeds.
The smaller Lake Monger is home to Perth's famous black swan, ducks and many different species of water birds. The tree-lined loop around the lake is about 3.5km long.
Swan Valley Heritage Cycle Trail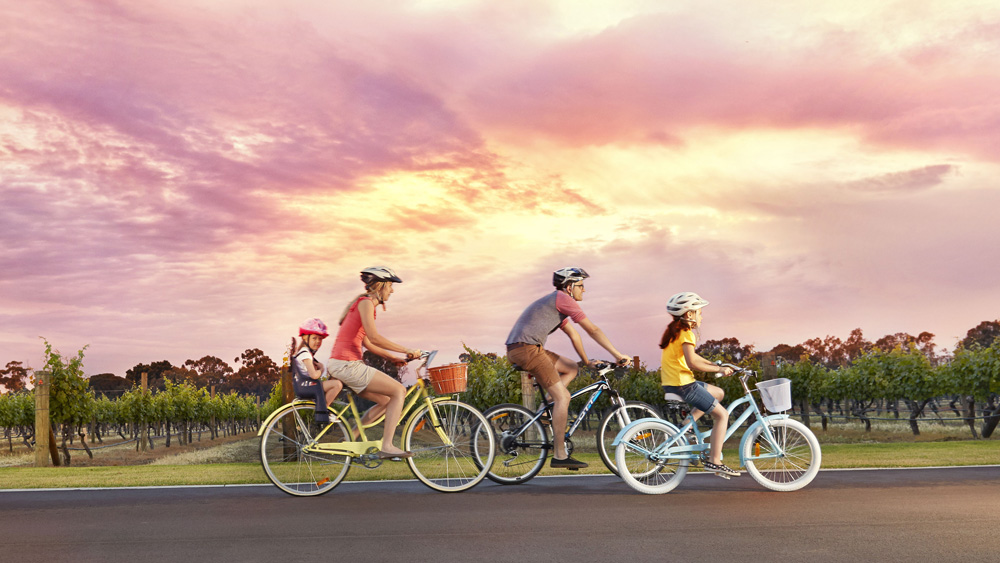 Made up of three routes — 4km, 30km and 32km — this scenic, family-friendly trail following West Swan Road is perfect for cyclists of all skill levels. The trail takes you past fruit stalls, picnic spots, galleries, antique stores, wineries, microbreweries, distilleries, cafes, restaurants, a chocolate factory and more, so there are plenty of opportunities to stop, relax and enjoy various experiences.
Take time to explore the historic Guildford area, one of Western Australia's oldest settlements, and the surrounding small farms, and admire the breathtaking views through the rural valleys of the Swan River.
There are three main entry points to the trail: Corner of Meadow and Swan Streets directly opposite the Swan Valley Visitor Centre in Guildford, Maali Footbridge in Herne Hill and West Swan Hall.