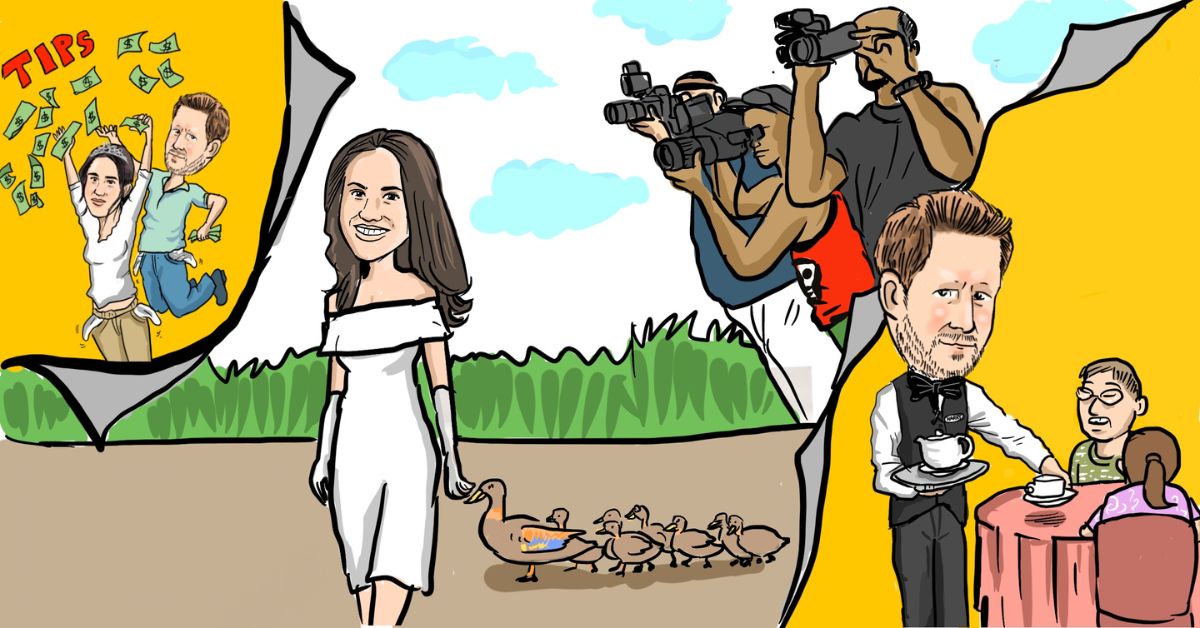 It appears the carriage has turned back into a pumpkin.
The Cinderella story of Harry Whinger (pronounced 'Windsor') and Megroan Markle (pronounced 'girl-on-the-make') could be said to be in cinders.
No 24 hour turnaround of news headlines is spared some tedious bit on this pair of professional victims.
Crikey, put a sock in it already.
Trumped up tales of racism and paparazzi chases, brother this, stepmother that, oh boo-hoo we're down to our last 100 million. Here's an old-fashioned idea – get a job!
Sorry, the Osbournes and the Kardashians got in there when you two were whippersnappers, and those families worked their butts off (ask Kim); an ethic not in your vocabulary – working hard.
Looks like we've got to do it for you then – suggest a few options how you may be gainfully employed.
(But first a word in your ear Meghan. Kill the Lady Di Version 2 role. Marry the prince but don't pick up where the family tragedy left off, as if you have something to teach them. Look to the other American divorcee who married the man who would not be king. They went on to live a dignified aristocratic life in France.)
Still got the tiara? Cool!
Rent yourselves out as Professional Royal Impersonators.
Your striking lookalike resemblance would be a hoot at events, Oprah's Thanksgiving, Omid's Halloween, no end to the list where your majestic presence cannot grace. Except perhaps at Spotify and Netflix events.
Yes of course there's a fee involved, you could say it'll go to some wildlife sanctuary in Africa, just don't say how much.
And insist you get to keep the door gifts.
While he Harry cannot promote shampoo – balding ginger – he can fly helicopters.
Harry's Hel is a door-to-door service flying high-net-celebrities like the Toms, Cruise and Hanks and Jones, from Beverly Hills to Bel-Air to Las Vegas or even to hell yeah Costco. Slip in a good word for Meg to those titans (she can do voice-overs).
Transportation is a much more stable job than acting, in Hollywood.
Though heaven knows we've seen some acting from Meghan's end.
Knowing you married a dud does require all the thesp in you you can muster, I mean, how long you gonna do the bombastic side eye roll in public.
You know what, I'm starting to feel sorry for this vapid couple. When your every move – from the moment you wake up – has to be calculated in forensic detail.
Quietly leaking to the bank of photographers where you'll be feeding the ducks or collecting the honey, with or without the mini-mes Archie and Lilli.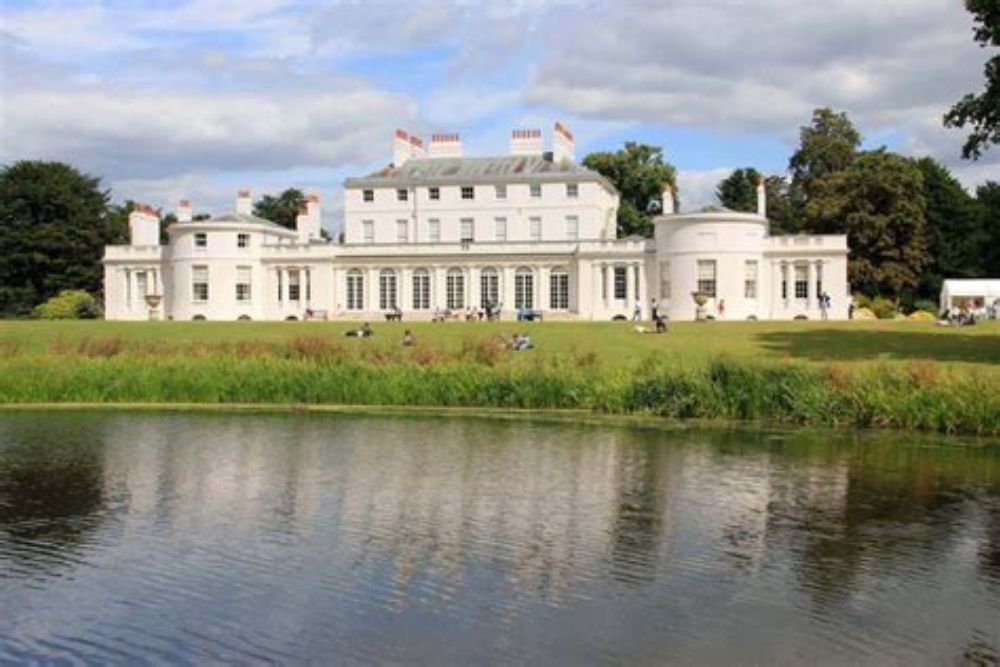 From Frogmore Cottage to toad-in-the-hole (it lifts its head to sense when it's safe to pop out) existence.
Ah well, mope not, let's put the kettle on.
Hang on, there might be another possibility.
Professional Tea Tasters.
Going around the world in grand homes and hotels to introduce royal blends of the favourite hot beverage.
Earl Grey. Harry Red. The Witch's Brew. Whinings (once upon a Twinings).
Fashion is another obvious choice, but H&M's been long taken.
Pawesome could be an alternative, dressing up doggies, specifically corgis.
The breed famously love to snap and won't come to heel.
The final recourse is re-marry. (There are quarters in which marriage is a job.)
Harry can return to the United Kingdom (it does say united kingdom right) and Meghan will seek out a billionaire to give her the lifestyle she so craves.
Who is there left though?
Mark Zuckerberg is Chinese-centric, Jefff Bezos (Meg, he's a man who does not read, Amazon caused bookshops to fold), Rupert Murdoch's two sons are married to classy models, Elon Musk is spaced out and off to Mars.
That just about leaves Bill Gates.
Meghan, I hope you find that window.