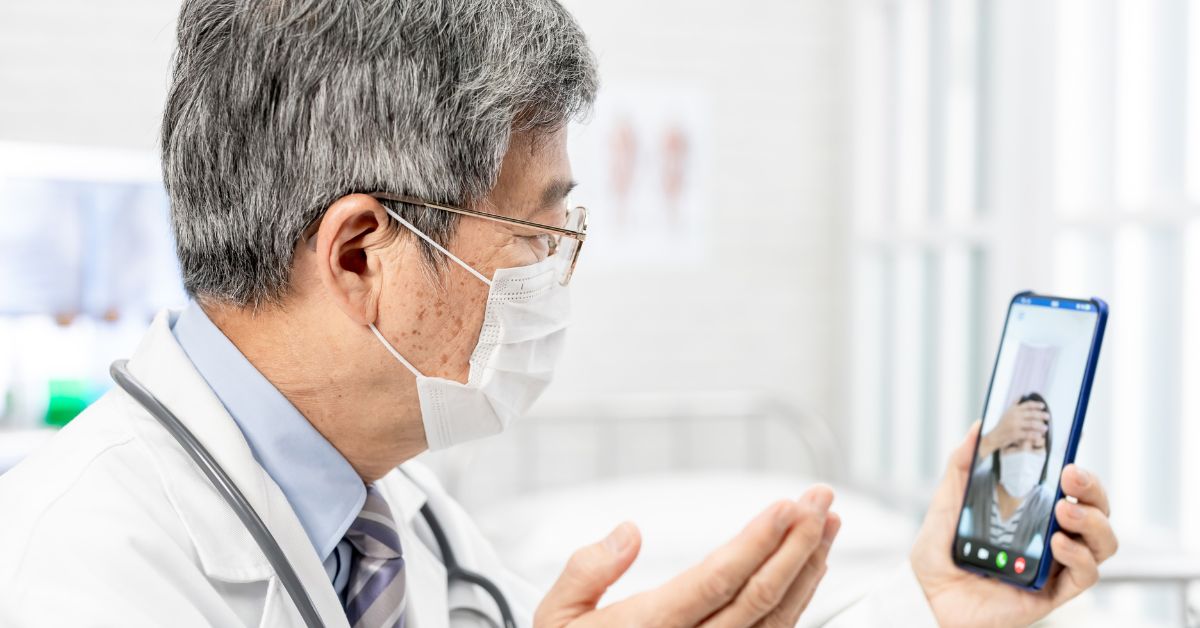 Harsh white lights. The lingering scent of antiseptic and latex. The sterile environment of the clinic, punctuated by rasping coughs and suppressed sneezes. Waiting for your turn wondering if you'll be gifted fresh bugs by another patient.
Not to mention the commute and inconvenience – for you, and any accompanying caregiver.
That was until 2017 came along, when telehealth services were first introduced in Singapore.
The hour-long commute and indefinite wait to see the doctor in a holding cell – sorry, waiting room? Gone thanks to telemedicine, a service under the umbrella of telehealth – though the terms are often used interchangeably – that replaces doctors' consults and a visit to the pharmacy with a quick video call and cough syrup delivered directly to your doorstep.
Prices for a teleconsultation, including delivery of medication, average around $15 to $25 – steeper than a visit to the polyclinic, but generally cheaper than a private neighbourhood doctor, depending on the Community Health Assist Scheme (CHAS)
subsidies
you qualify for.
Most silvers hesitant to use telehealth services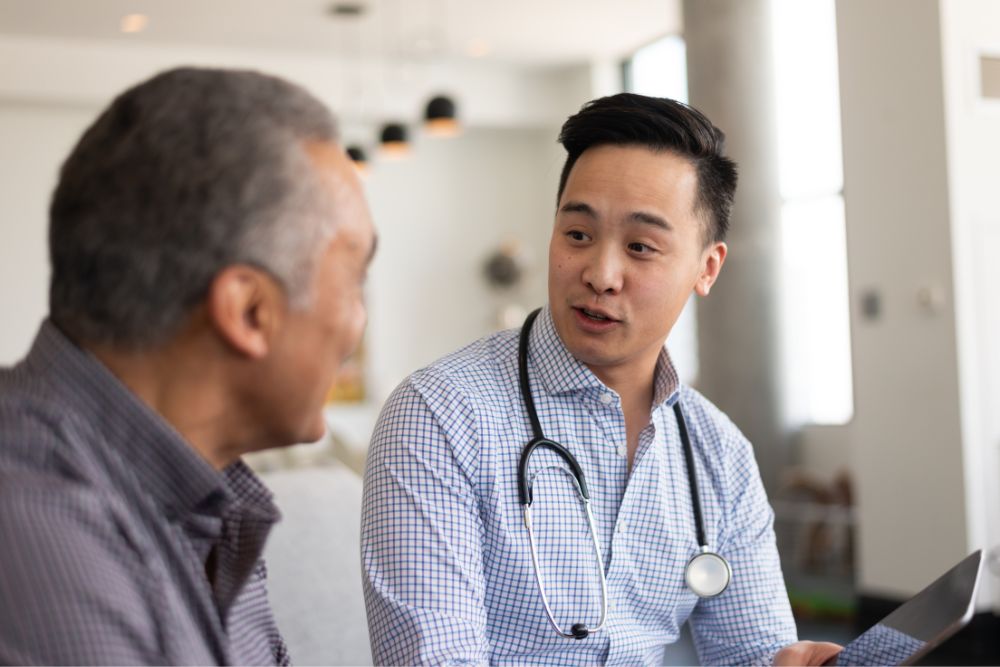 However, silvers have been slow to bite. Only one of 20 silver friends and family informally polled by SilverStreak have used telehealth services.
Most remain unconvinced even after the Covid-19 pandemic, which led to a surge in demand for virtual doctors' visits writ large.
It's been reported in the mainstream media that less than 2,000 patients used telehealth services between 2017 and the start of 2020.
By July 2021, that number had ballooned to over 36,000. The number of virtual healthcare providers also grew at pace, going from just six public healthcare institutions in the pilot to more than 800 in October 2022.
"When I last visited the polyclinic to get my cholesterol medicine, the nurses at the counter informed me that I could do this via video call. But I told them I'd rather come in person – it's much easier to talk to the doctor face-to-face,"
Homemaker Esther Kee, 62, brought up the issue of tech-savviness.
"It's a good idea, because you don't have to sit in a waiting room full of other sick people. But if there isn't anyone there to help me set everything up, I will be blur,"
One of the more cynical among the silvers – who declined to be named – dismissed telemedicine as "a way to get easy MCs (medical certificates)". They might not be so wrong – in some cases, MCs can be virtually doled out in under a minute!
Publicist SH Lim, 59, is an exception to the negativity. She consulted a doctor virtually via Homage, a Singapore-based health and care company, in June 2021 as she "was too weak to leave home" after "having an upset stomach for three days".
"I recall the wait was less than an hour. I was very pleased that this service is available as I was hesitant to leave home since I was in no shape to step out to a clinic,"
However, getting her medicine was not as smooth.
"As it was my first time using a teledoctor, I was not aware and did not think to ask how long it would take for the medicine to get to me,"
She followed up with Homage and eventually received her medicine a couple of hours later.
"It would have been good if I was advised by the doctor that I had to put in a request during the consult that I needed the meds urgently. If someone is having diarrhoea for three days, I would imagine the doctor would have the sense to at least inform the patient of this requirement,"
Still, her first foray into telehealth did not sour her impression of the service.
"I'm a practical person, so as long as the doctor asked enough questions to ensure he could prescribe the appropriate meds, I'm satisfied,"
Lim tried to use Homage for a teleconsult again this year, but could only get an appointment seven hours later. She ended up going to a clinic.
Telehealth providers recognised difficulty in wooing seniors
The seniors' responses echoed the broader sentiment of Singapore's senior population.
A survey by the Singapore Eye Research Institute (SETI) during the circuit breaker period in 2020 found that more than half of the 520 respondents aged 60 and above would be unlikely to use digital medical services, even if the Covid-19 pandemic persisted.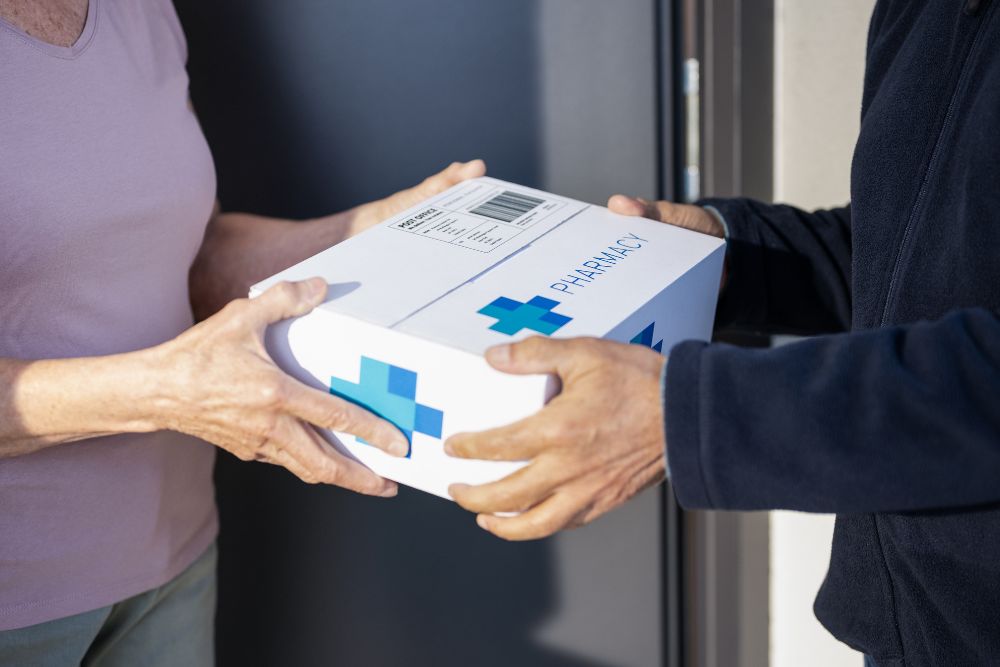 Dr Eric Chiam, CEO and founder of Singapore-based health and wellness collective
Minmed Group
, tells us that only 5% of their telemedicine consults are with patients aged 50 and older – a similar proportion to before the pandemic.
Telemedicine provider
Rxemedium
(also known as Rexmed), helmed by Dr Dana Elliott Srither, could not provide demographic data, though he estimates that his patients skew young given that their "formula is more of a self-guide, self-service system".
"For our system, the user has to be a bit more tech savvy,"
"We're figuring out ways to better onboard patients, including seniors, into our system so that they can start using our services easily,"
Expanding telehealth services to address needs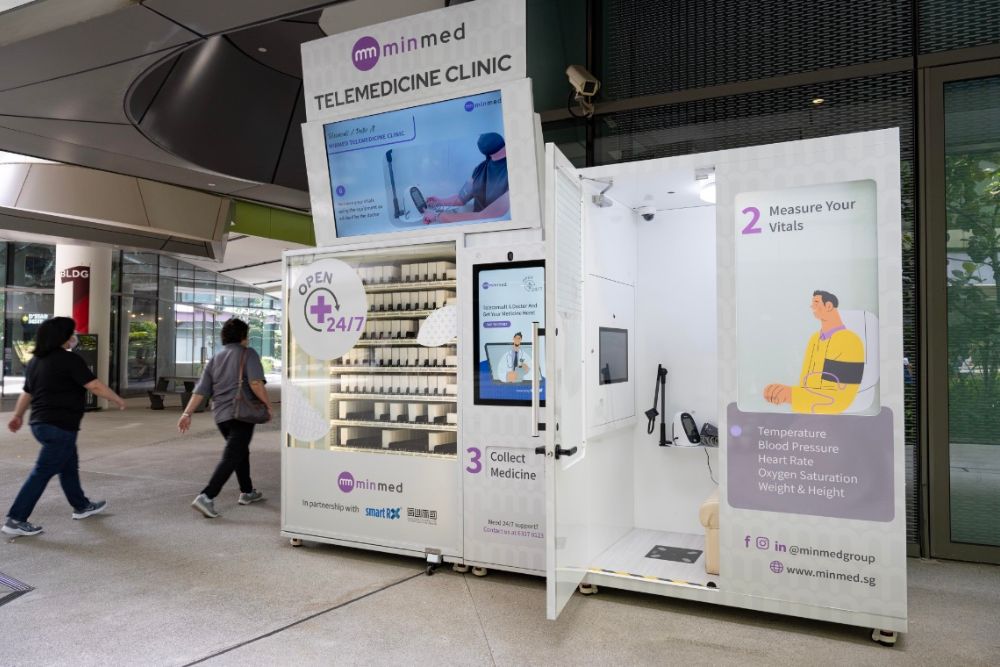 For now, telehealth providers are concentrating on broadening the services they provide.
Dr Dana hints that Rexmed would soon be rolling out a collaboration with an alternative healthcare entity that's been providing services "familiar to the older age group" for the last 70 years – which sounds to us like traditional Chinese medicine.
Nutrition, mental wellness, physiotherapy, sexual health, audiology and chronic disease management are some of the other aspects covered by telehealth.
The last on that list is particularly pressing here. According to a white paper on Singapore's novel preventive healthcare strategy
Healthier SG
published last year, 32% of residents have hypertension, while 37% suffer from hyperlipidaemia (high cholesterol).
Many telehealth providers can now provide chronic disease management (eligible for CHAS subsidies and Medisave usage) for silvers, with medication delivered to their home – or dispensed from a vending machine at their HDB void deck.
Enter
SmartRx
, the developer of a smart vending machine that can safely store and dispense medicine, including those requiring a prescripion.
The company works with healthcare providers to place the vending machines. Five of them can be found around Singapore, including a tele-clinic rolled out in collaboration with Minmed Group. Situated in the Singapore University of Technology and Design, it acts as both doctor's office and medicine dispenser.
There, patients consult doctors remotely, measure vitals – including height and weight, blood pressure and temperature – then head home, prescribed medicine in hand.
The pods are kept clean by air filters and UV-C light. They can also authenticate patients and ensure they are not abusing prescription drugs, while safekeeping their personal data.
Managing director of SmartRx Tong Ping Heng, 60, thinks of his company's vending machines as "medicine ATMs" which can ease the burden during the final step of a doctor's visit – waiting for medicine at the pharmacist, which sometimes takes between "25 to 45 minutes".
He also sees benefits for caregivers, which are sometimes forgotten in the healthcare equation.