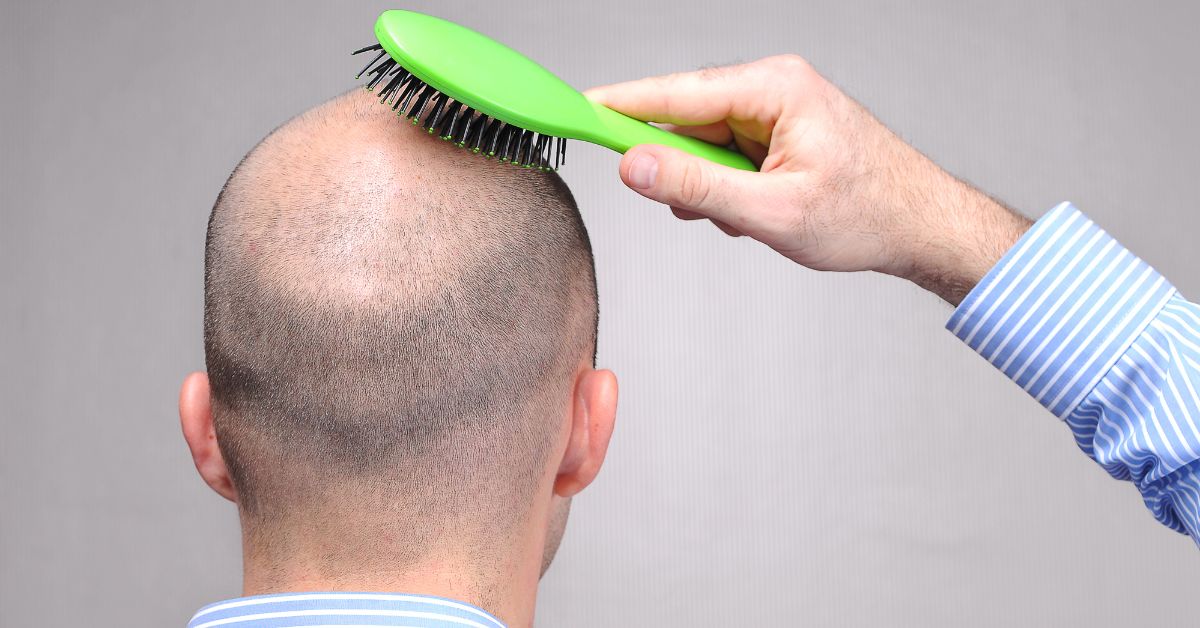 Hair loss is an aspect of ageing that can be difficult to wrap one's head around, especially as your hairline starts to recede.
Accepting that hair thinning is a natural part of the body's transformation as we age is step one.
Step two? Finding out how to deal with it and impeding the onset of hair loss by changing diets, altering lifestyles and implementing medication or supplement regimes.
There's no guarantee that you can stop hair loss since so much depends on hereditary traits and environment, though you can make the most of what you have – with flattering
hairstyles
or headgear that accentuate the tresses that remain.
SilverStreak speaks to Riff Lim, a certified trichologist (hair and scalp specialist) with close to 20 years of experience in the industry on the topic of hair loss and herbal treatments, which he provides at his Singapore-based hair salon chain TwoHerbs.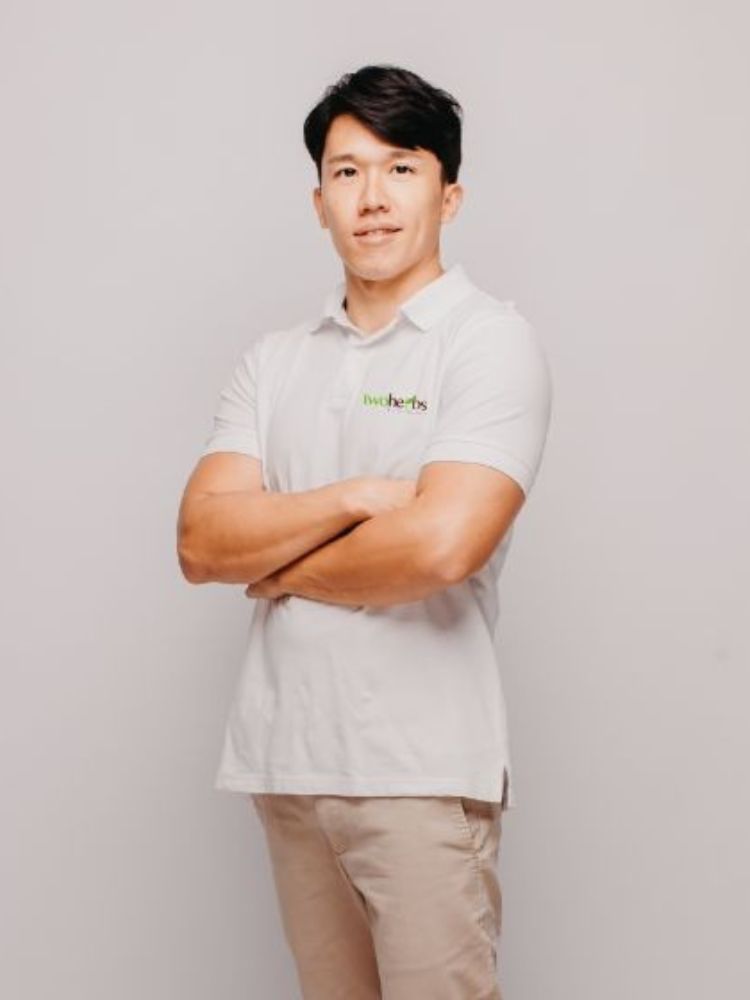 Though he comes from a family with a background in providing herbal hair treatments, he only started his own business in 2020 after his wife experienced hair loss during pregnancy.
"My wife was feeling sad after childbirth as she lost chunks of her hair. She tried a lot of treatments, but none of them worked, which led to her feeling very sad,"
Though it is estimated that nearly seven in 10 men will experience male-pattern hair loss, statistics are generally more encouraging for women – only half of them will see thinning hair in their lifetime.
Male hair loss is typically more obvious, with thinning in the front and middle – known as M-shaped or Mediterranean hair loss, respectively – compared to women's, which is usually found in the middle.
Hair loss occurs from a combination of many factors – including hereditary traits, sudden hormonal changes, medical conditions and severe stress, including from work and pregnancy.
Riff recommends a two-pronged approach – fixing symptoms that might cause undue stress or worry in your daily life, before supplementing your locks with a better diet and herbal treatments.
"Consuming more protein to aid hair growth and good hair habits like washing your hair daily definitely help, but can't overcome hormonal changes and hereditary traits kicking in as you age. Hair still tends to drop over time, so treatment is still the best option to prolong the hair cycle,"
Hair treatment options include oral medications, hair lotions and topical sprays. Those who require something more robust can turn to low-level laser therapy and hair transplants.
At Riff's salons, this comes in the form of a proprietary Chinese and ayurvedic herb formulation that he says helped his wife get over her post-pregnancy hair loss, along with the use of cold caps, which are sometimes used to prevent hair loss from chemotherapy treatments.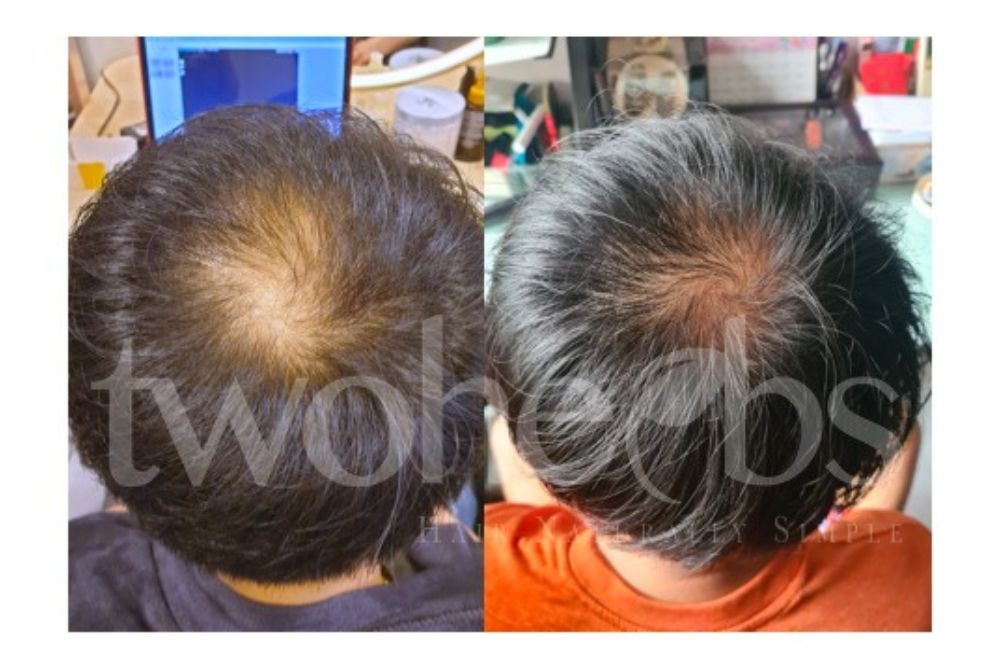 "The chance of growing back your hair is better since there are two types of herbs that might help you, because not all customers are suitable for Chinese herbs,"
The treatment, he says, is gaining popularity as "customer preferences shift to organic and chemical-free ingredients", especially with women, as "they pay more attention to, and are more particular when it comes to applying chemical products on themselves".
He adds that TwoHerbs doesn't make any undue promises or guarantees of effectiveness, acknowledging that curbing hair loss is an uphill battle.
TwoHerbs has five outlets in Singapore. Treatments range from $38 to $62 (depending on hair length).
Quote "SilverStreak" when you visit or book to receive 58% off (until 31 August). Find out more here.