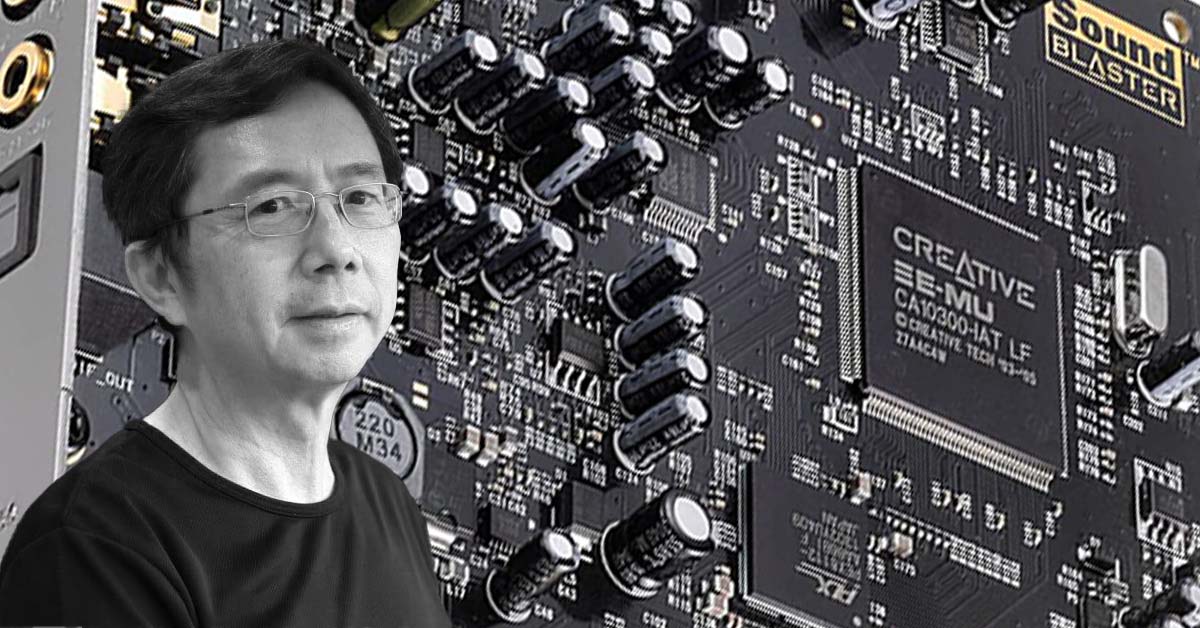 Mention Creative Technology and you'll probably get different responses from millennials, Gen-Z's and silvers.
For these age groups, their exposure to Creative usually mirrors the trends of the time and the cyclical wave of innovation prevalent at each juncture of the Singapore company's storied history.
Founded in 1981, Creative started with the vision that multimedia would revolutionise the way people interact with their PCs, and over time it continued to push the boundaries of consumer electronics by releasing innovative products to not only meet, but also create, new demand for consumers throughout the world.
The sudden passing of the company's founder Sim Wong Hoo, on 4 January 2023, sparked an outpouring of national pride and fervour extolling the achievements of the man and his company.
Many in the consumer electronics industry and Creative product users recounted how the company challenged the technological might of erstwhile competitors like Microsoft, Apple and Sony, and how it impacted them.
Through it all, the one common thread to emerge was how Sim's foresight, inspirational leadership for technological innovation and quest for perfection, introduced Singapore to an unsuspecting technology world.
SilverStreak takes an affectionate look at some of the company's award-winning products that, at one time or another, pushed the boundaries of innovation, and importantly changed the way we entertained ourselves. And you'll be surprised at the breadth and depth of the products Sim created.
First up, the legendary Sound Blaster!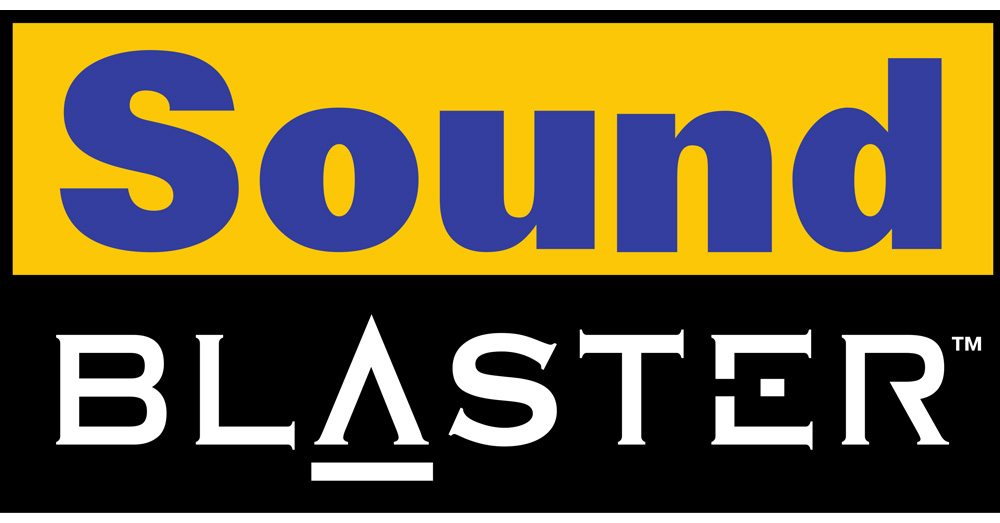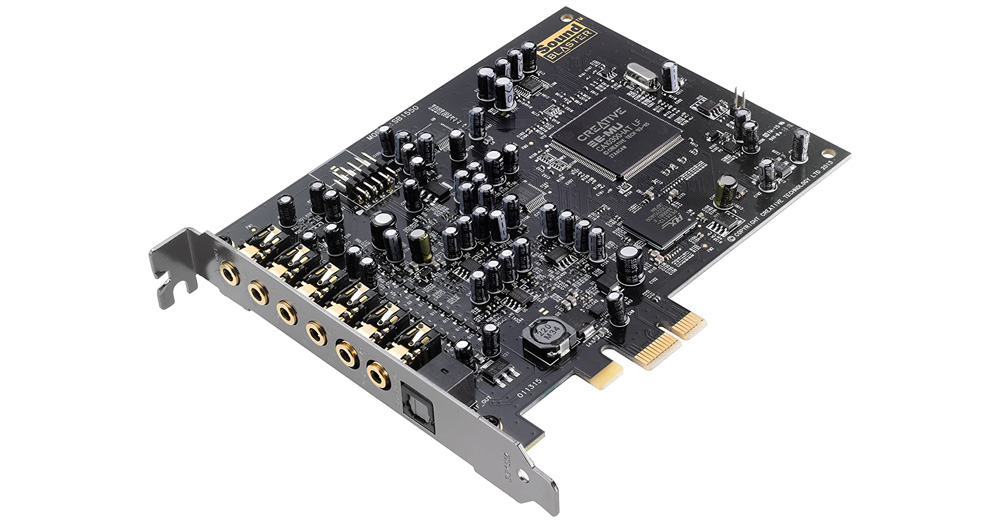 In the early days of the personal computer, the most one could achieve sound-wise from the built-in speaker was a series of bleeps and tones for music or an activity by the PC or program. I'm sure many silvers can attest to those interesting days.
In more ways than one, the first-generation Sound Blaster sound card changed all that by proving that audio from a PC need not be so monotonous and uninspiring. And that indelibly set the de facto standard for PC audio in 1989.
Nicknamed the "Killer Kard", the first-gen Sound Blaster sound cards gained widespread acclaim especially in the early days of PC gaming. Finally, gamers had reason to enjoy the full immersive action from their favourite games!
Since then, Creative has continued to enthrall with every new Sound Blaster model launched. Sound Blaster 16 (1992) brought CD-quality audio to PC games.
With Sound Blaster Live! (1998), multi-channel audio became a reality. Eventually, the Audigy series upped the ante with 7.1 surround sound (2003), and computer rooms at home became home theatres.
And with the Sound Blaster X-Fi Titanium HD (2010), Creative pushed the envelope on audio development into the audiophile territory.
The growth of high-resolution music playback via PC as well as streaming music and video services helped the Sound Blaster series — in their various guises — to continue to revolutionise and support the PC and audio industries and embody the ethos of its founder to improve lives through technology for over 30 years.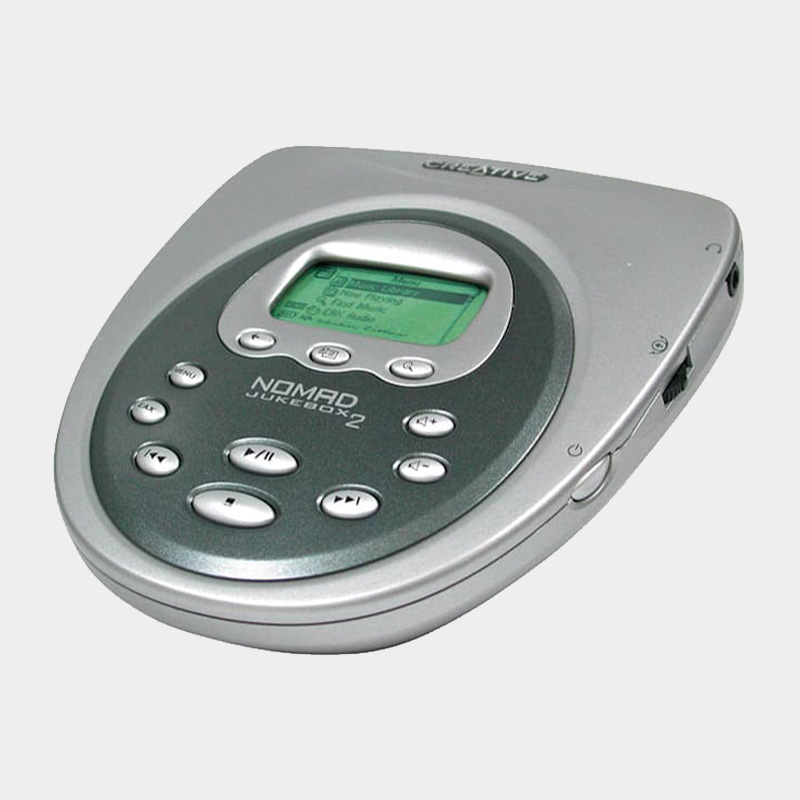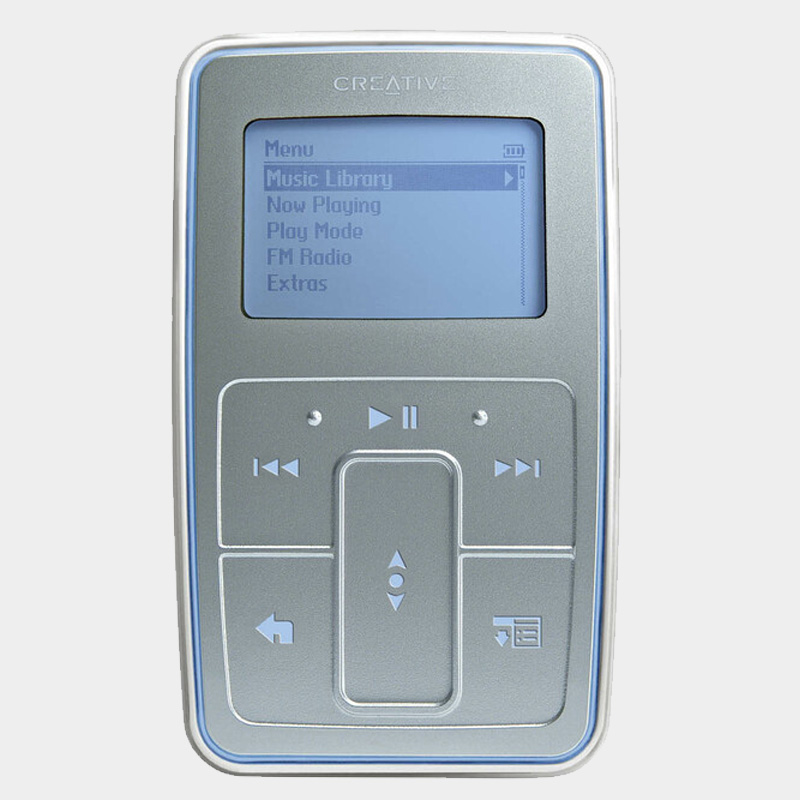 Before the iPod and Walkman (digital derivates) were launched, there was the Creative NOMAD series of digital music players that made its appearance from 1999 to 2004.
The NOMAD series consisted of two distinct sub-brands — the
NOMAD
(and later
NOMAD MuVo
) which used
flash memory
, and the NOMAD Jukebox which utilised
microdrives
.
Eventually, this became the Zen line, in 2004.
The Zen range was very successful in Singapore and the Asia Pacific region, allowing music lovers to enjoy their favourite tunes while on the go.
All Zen players support
MP3
and
WMA
formats, while some also supported
WAV
and
Audible
formats. They were bundled with device drivers and Creative MediaSource, a
media player
that included transferring and syncing abilities exclusively for the players. They are natively compatible with Windows, with some also supporting Mac OS X.
By all accounts, the NOMAD series (and in some way the Sony Network Walkman player in 1999), helped kick-start the portable digital music player market before Apple unleashed the iPod in 2001 and turned the portable music craze into a veritable tsunami.
It is a well-known fact that the Sim loved music so much that the company regularly organised live music performances for their staff at the open-air area of their office building at the International Business Park in Jurong. So, it was no surprise that their products primarily dealt with the enjoyment of recorded music.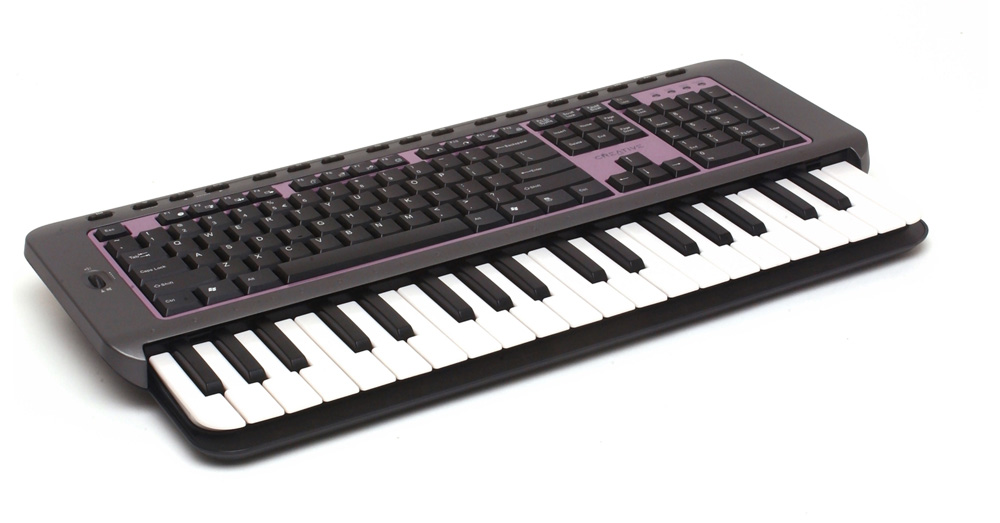 Bucking the trend, and to encourage creativity, the company introduced Prodikeys, in November 2005.
Looking like a standard USB QWERTY keyboard with piano keys protruding where the wrist rest usually is, the Creative Prodikeys PC-MIDI provided both convenience and basic music-making functionality on a PC.
Features included customisable HotKeys (with the included HotKeys Management software), media playback control, and enhanced F-keys functions, which enabled easy access to frequently used applications and tasks on the PC.
The integrated music keys are neatly embedded and protected under the keyboard palm rest which supports the wrists for typing comfortably.
A snap-on colour faceplate allowed for customisation of the keyboard colour. It included a suite of easy-to-use music software that enabled users to explore music-making on the computer.
Music lovers could play with different instrument sounds, learn to play a song, and easily create and record music in MP3, WAV or WMA formats for use as original mobile phone ringtones.
At the time, the Prodikeys PC-MIDI was an innovation that drew widespread praise for its usefulness and creativity, and to make sure that it's not treated as a toy or gimmick.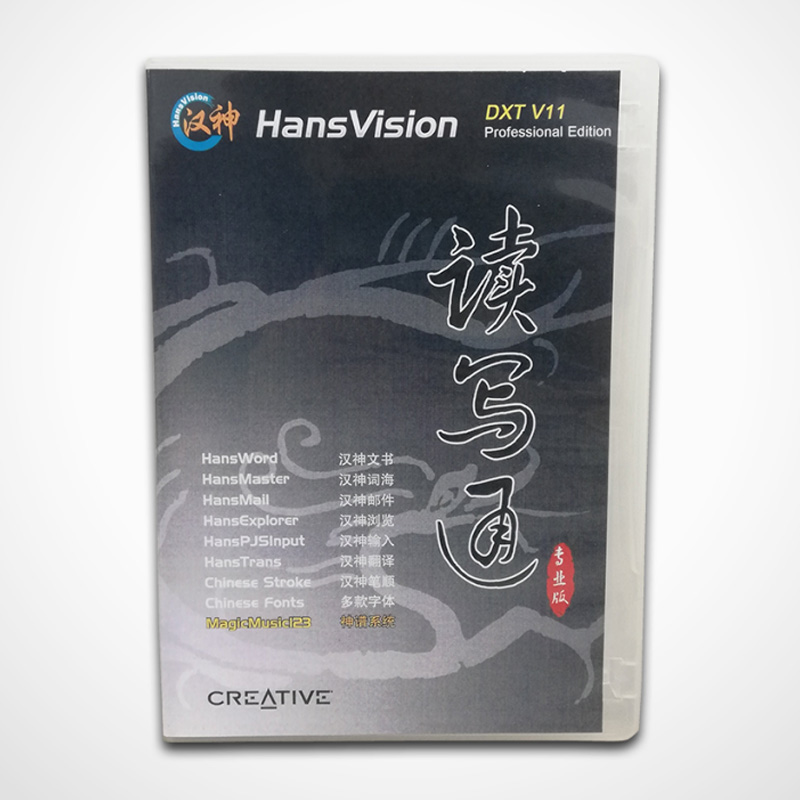 The beauty of the Chinese language and the ability for anyone to use and learn it on a modern computer was a passion project for Sim.
And thus, in October 1994, the company ventured into software for inputting Mandarin characters on a PC, by launching
HansVision
— a Windows-based Chinese document processing suite with software applications for office and home use.
A few years later, the company introduced to schools in Singapore HansVision Future 2000, a bilingual software which was internet-based.
It featured a Chinese word processor, HansWord, and English to Chinese and vice versa dictionary called HansBrowser and an online English to Chinese web page translator inspiringly called HanSight. It was rolled out in Singapore schools in July 1998.
In September 2016, an affiliate company, Creative Knowledge Labs, was started to develop educational technology to help children easily grasp the Chinese language and, in a way, help ease the burden on school teachers.
The company combined technology with publishing, creating digitalised storage building, leading the way in the form and development of digital teaching materials and digital reading products.
Today, Creative Knowledge Labs remains responsible for the sales and marketing of its products and services throughout Southeast Asia, working with local partners to tailor-make solutions to cater to local needs.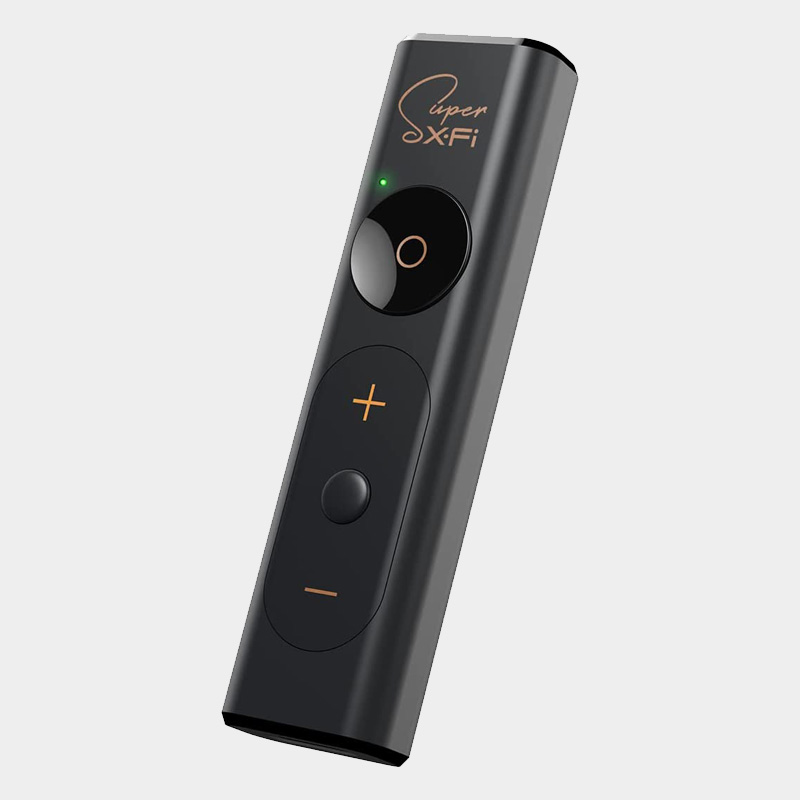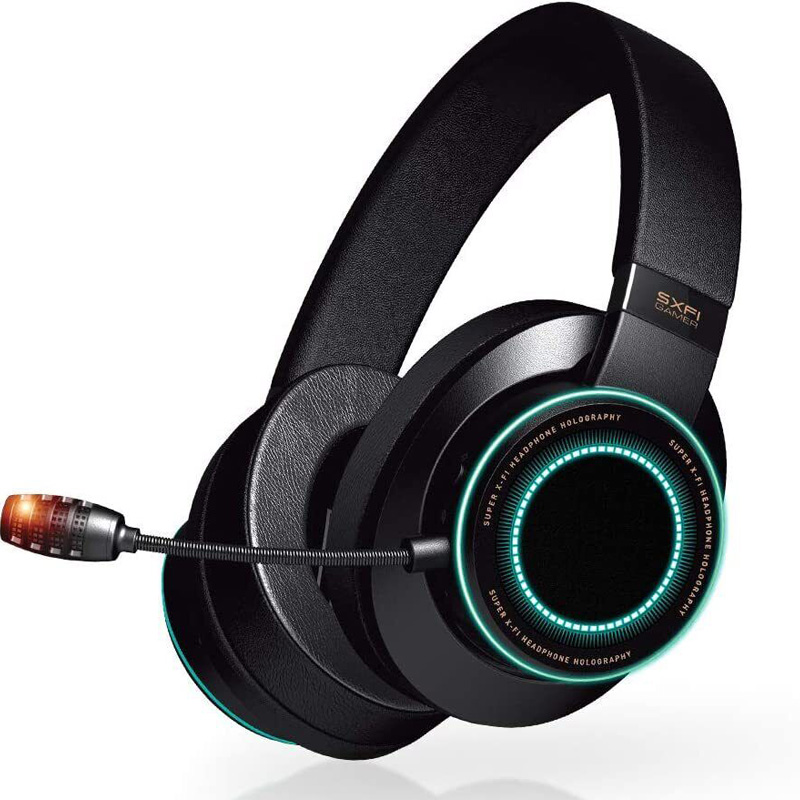 Fast forward to January 2019, and at the annual Consumer Electronics Show in Las Vegas, Creative Technology announced the worldwide launch of
Super X-Fi
headphone holography technology — touted by the company to be an industry game-changer set to change the way one enjoys music, games and movies.
The widely held belief was that headphones and earphones usually sounded "closed-in" and anemic with music pumped directly into the ears.
Using computational audio technology however, the Super X-Fi system recreated the soundstage of a multi-channel surround system in a pair of headphones — giving the impression that sound was coming from "around you".
Using the downloadable software, the device was also able to personalise and maximise the audio performance by scanning the user's head and ears.
At launch, the range included the
X-Fi Air
— a Bluetooth and USB wired headphone with the built-in technology, the
X-Fi Air C
, an entry-level USB headphone aimed at the popular gaming market and the
X-Fi Amp
, a dongle incorporating the Super X-Fi technology, attached to your audio device of choice which users could then use with their own headphones to experience multi-channel audio.
Today, this
range
has expanded to include X-Fi headphones for advanced gaming and home cinema, external PC gaming DAC's and home cinema soundbars.
And speaking of home cinema soundbars, when I last spoke to Sim during a local audio show at the end of 2016, he excitedly shared and demonstrated his latest passion project — the SXFI Sonic Carrier.
This was a high-end lifestyle entertainment system suitable for both music and movie enjoyment. It brought together many advanced technologies in a single, anodised aluminium body.
Powered by a whopping 7 processors with 14 cores, this powerhouse carried 15.2 channels of high-resolution audio in a 11.2.4 (front/sub/rear) speaker configuration that also incorporated
Dolby Atmos
discrete multi-channel audio technology.
Besides Dolby Atmos, the X-Fi Sonic Carrier also incorporated Creative's own EAX 15.2 Dimensional Audio processing algorithms for a more natural, spacious and enveloping sound from older surround and stereo material.
Build-wise, one could easily admire the immensely strong, well-crafted, and acoustically inert double-walled enclosure, finely polished in cool black.
At the time, this was one of the most technologically advanced soundbars in the market and eloquently dubbed "the soundbar of the Gods".
Today, its successor, the
SXFI Carrier
continues the tradition of its predecessor with a new Dolby Atmos soundbar with built-in Super X-Fi Spatial Holography technology to create a new multi-speaker cinema experience on headphones.
Through this short recollection, it is obvious that Creative Technology has had a big impact on the PC and audio industries, and Sim, as a guiding light, shone brightly into dark areas that had yet to be discovered.
A visionary, he dared to think way ahead, challenge convention, and push the envelope in technology and entertainment. But, at the same time, you can't help but wonder why he was not celebrated more for his creations and the business he built up; for carrying the Singapore flag on the global stage.
His passing at a relatively young age is going to leave a void in Creative, but like many companies that have grown to a reasonable size, there will always be someone else willing to step in and continue the work that Sim started.