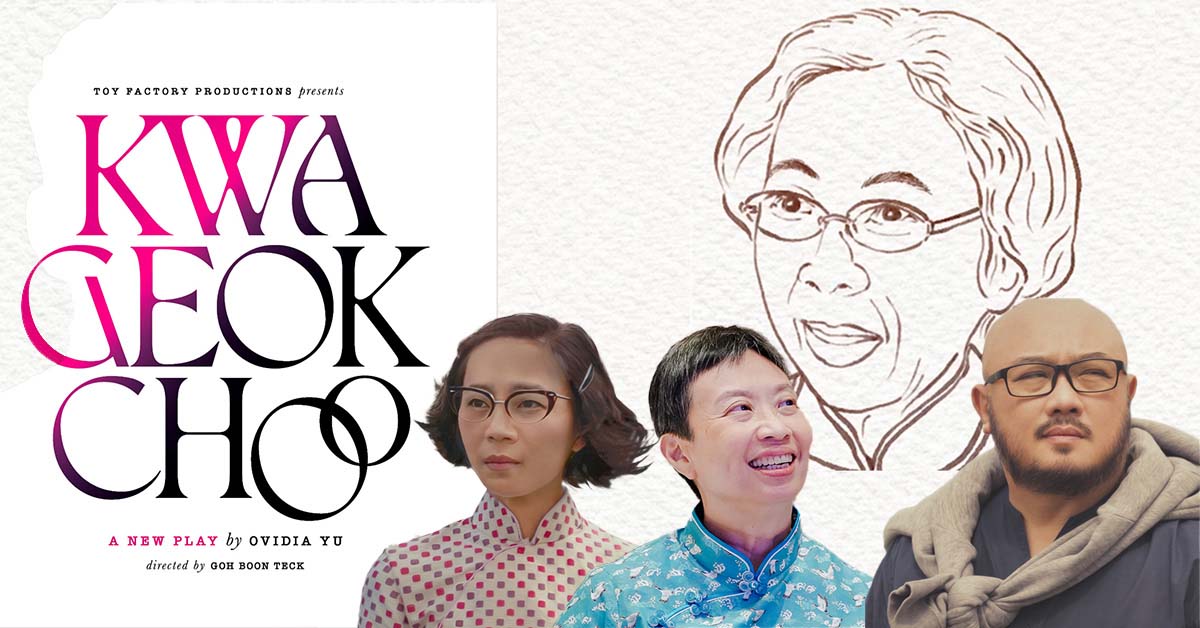 The story of Singapore is inextricably linked to one man — the late Lee Kuan Yew.
But, as the old adage goes, behind every successful man there stands a woman. Therefore the role Lee's wife, Kwa Geok Choo, played cannot be denied. And let's not forget that she is also the mother of the country's Prime Minister, Lee Hsien Loong.
But Kwa was more than just an influential wife and mother. She was a successful lawyer and also the co-founder and partner of renowned local law firm Lee & Lee. She passed away in 2010, five years before her husband.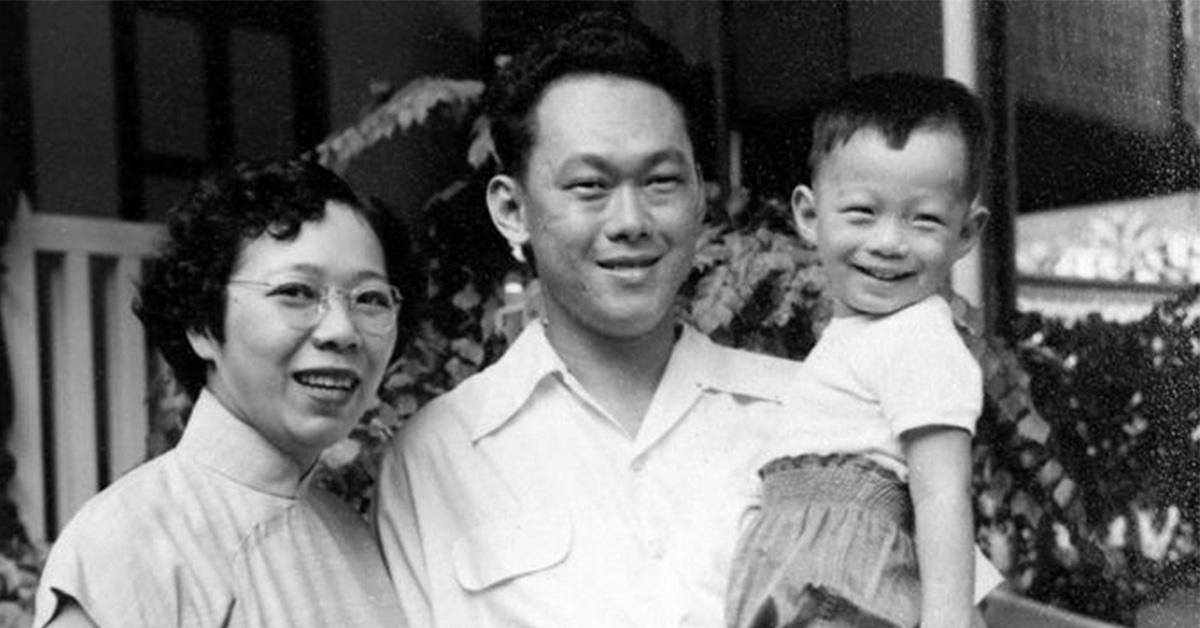 Her life has now been given the artistic treatment by Toy Factory Productions, through a monologue performance in Kwa Geok Choo. Written by Ovidia Yu and directed by Toy Factory Productions' Chief Artistic Director Goh Boon Teck, the role of Kwa is played by Tan Rui Shan. The performance will be enhanced by the use of creative lighting and image projection to fully immerse the audience into Kwa's eventful life.
The production is described as "a tribute to the remarkable woman whose actions and influence are responsible for directing the waves, currents and tides that shape our lives in Singapore". It is also a family love letter to all Singaporeans, in the hope that memories of this one special woman, as well as those of our mothers, grandmothers and other women who came before us, will always form the wellspring of our identity.
Yu revealed in an email interview with SilverStreak that the production was the director's idea and that she wasn't keen on it initially as she was afraid it would end up being an uninteresting documentary that just listed dates and data. However, after doing some research and realising that there was very little information on Kwa, she changed her mind and really wanted to do it.
"Kwa is someone who's both widely known in Singapore and an enigma to most Singaporeans," Yu shared. "Most people only know her as wife of one PM Lee and mother of the other. There's little about her on public record. Most of the information I found came from her daughter Lee Wei Ling's newspaper articles and memories and anecdotes shared by people whose parents had known or interacted with Kwa.
"And this lack of information is precisely why I feel it's so important to tell her story. She's probably influenced our nation more than any other person who's never held public office in Singapore," Yu adds.
The idea of the production being a monologue was linked to the life that Kwa led. As she was a very private person who played a supportive role to a man in a very public position, the team decided to turn this inside out and put Kwa in the spotlight with men in supporting roles. Yu reveals that a monologue from her point of view also seemed perfect for highlighting her different facets against a backdrop of the events she influenced.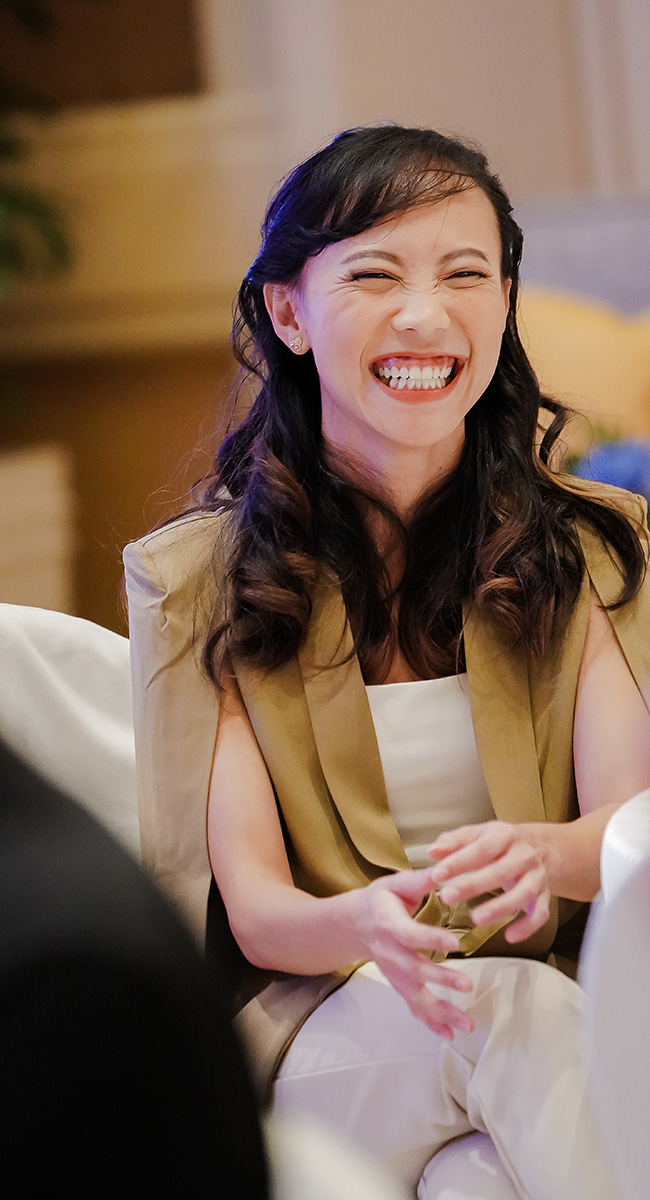 With such little public information available on the subject of the production, Yu went through a learning curve while she was working on it. And what surprised her most was that people whose parents knew her remember her for her girlish laugh — she enjoyed jokes — and she loved poetry, music, flowers, trees and birds.
"And what impressed me most was that her only political speech was calling for women to get 'equal pay for equal work'," she says. "That we can take this for granted today shows the effect the Women's Charter Bill (tabled the following year and drafted by Kwa) has had. But back in 1959, it was shocking for a respectable married woman to support women's rights."
A story about a woman known through the political arena could be mistaken to be sending a political message. Or it could be seen as a vessel for feminism. However, the playwright says that neither of these are her intention.
"I was trying to tell Kwa's story, not force it into a political or feminist narrative. Kwa was very much a product of her times. If there is a political or feminist message here it's that this remarkable woman pushed, stretched and changed the boundaries that confined her as a woman and Singapore as a colony," says Yu.
The production also acknowledges Kwa's life before she entered the political arena via her husband. Yu hopes that audiences will see themselves and their own potential in the young Kwa who was very much ahead of her time and didn't have it easy as a girl.
"Being a local in colonial Singapore and being female in Peranakan culture meant she started at a disadvantage," Yu explains. "Then, after she did brilliantly enough academically that Raffles Institution changed their admission policy (males only till then) to accept her, the Japanese occupation shut everything down. So much that we take for granted today, she had to struggle for or create. I would like her quiet determination to be recognised."
Yu admits that perhaps the greatest thing about this play is that it's the story of a partnership and an incredible love story. These two strong, smart people whose life together was totally committed to supporting and bringing out the best in themselves and each other.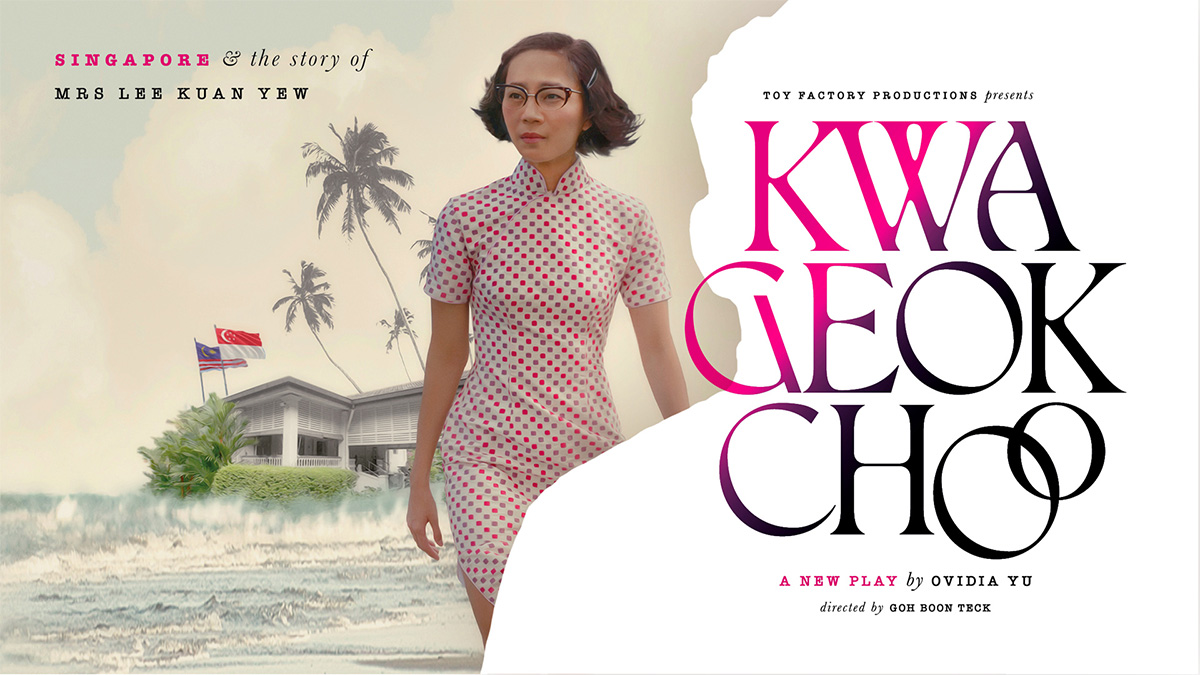 History and some speculation
Kwa's role as a sounding board for her husband is one that Yu acknowledges and she thinks Lee Kuan Yew was lucky to have her. And the country has reaped the benefits of their relationship, too.
"He respected her intelligence and point of view, her superior linguistic and legal skills and listened to her feedback — even if he didn't always take her advice," Yu explains. "He's commented that she was right when she warned him the merger with Malaya, Sarawak and North Borneo to form the Federation of Malaysia wouldn't work.
"I also think that Singapore is lucky Lee had her as a sounding board. I suspect (from what I've learned of her love of nature) that his 'garden city' vision introduced in 1967 to transform Singapore owes a lot to her," she adds.
Yu points out that she didn't find any 'warts' worth mentioning and therefore didn't have to struggle with censorship when deciding what to put in or leave out. She admits that everyone saw a different side of Kwa but what she found most touching was how warmly her staff and servants remembered and spoke of her.
"We've speculated a little, tried to imagine how she must have felt during some of the historical events that anchor the play to reality," Yu elaborates on the approach the team took. For instance, after she and Lee graduated with honours from Cambridge (already secretly married), her husband was offered a position with a British law firm. They could have had a very comfortable life in England.
Years later, Cambridge wanted her son to take up a research position after he graduated as Senior Wrangler, a gateway to a life he would have loved and excelled at.
"We tried to show how it might have felt for her, living with these sacrifices to duty. Speculation aside, wherever there were facts, we were as accurate as possible," Yu adds.
Ovidia Yu's 3 reasons why we should watch this production
The live illustrations are going to be really fun. I'm really impressed by what the supporting actors, especially Edric Hsu, will be doing onstage. It's incredible watching him sketch Kwa to life in seconds. There will be overhead projectors so everyone can see what's happening. Actually I'm not sure how they're managing the tech side but it's going to feel so good to be in person in the theatre again, we're just pulling out all the stops to make this a total, immersive experience!
The Singapore we're living in today is part of Kwa's legacy. Understanding a little more about her, seeing her as more than the woman in a cheongsam two steps behind Lee in the old photos will help us understand ourselves better too. She wasn't someone who blindly accepted outdated authority and regulations. She supported overthrowing British colonial rule and discrimination against women in education and the workplace. What she did can inspire us to break our own barriers and build our own lives.
Even if I haven't done a perfect job bringing her life and achievements to the stage, I believe enough of the woman comes through to give a glimpse of Kwa — and show another side of Lee. They were partners in work, life and love. And this partnership lasted all their lives. At the end of it all, this a love story and we're living in the happy ending.
Kwa Geok Choo runs from 8 to 31 July at Victoria Theatre. Tickets at $58, $78 and $98 (excludes booking fee) from
Sistic's website
.