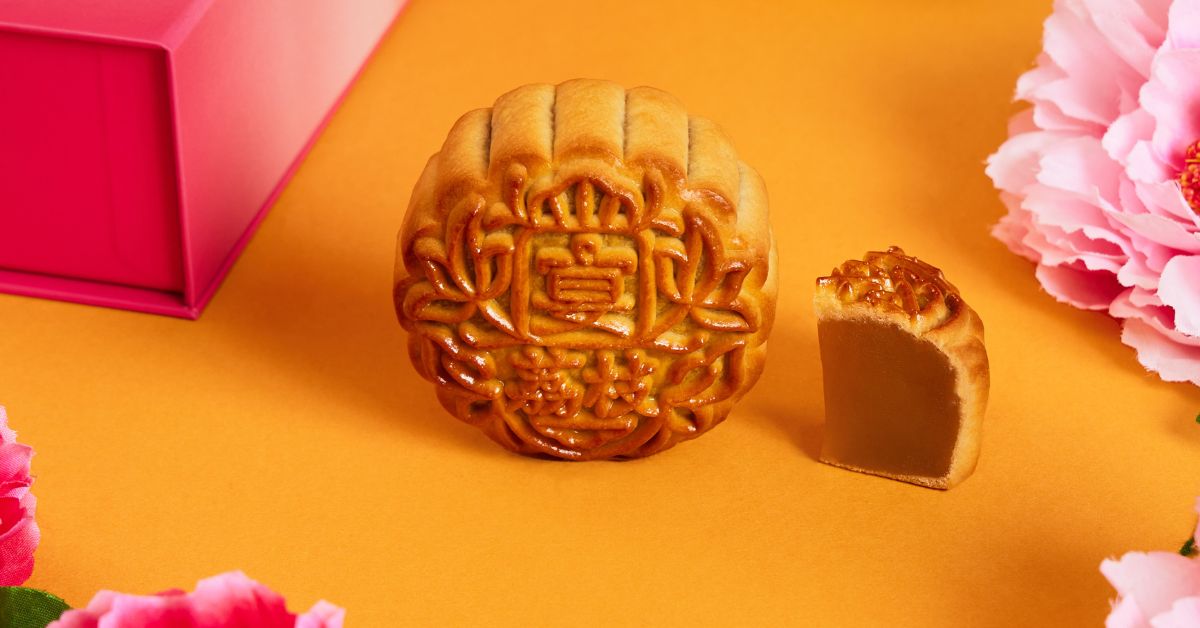 Mid-Autumn Festival (which falls on 29 September 2023) is a traditional Chinese celebration with a 3,000-year history.
Also known as the Mooncake or simply the Moon festival, it is held on the 15th day of the 8th month of the Chinese lunisolar calendar, when the moon is believed to be at its brightest and fullest.
As it coincides with the Autumn harvest, the Mid-Autumn Festival is also a convivial celebration of thanksgiving, with many taking to the streets toting brightly lit
lanterns
or sparklers.
Feasting on indulgent mooncakes, of course, is a big part of the festivities.
Originally stuffed with lotus bean paste and a salted egg yolk and baked, mooncakes have evolved from their traditional form into softer, sweeter snow skin versions cradling everything from chocolate nuggets to champagne truffles.
They make auspicious and luxurious gifts, especially with the boxes by hotels and restaurants getting progressively grander every year.
That said, mooncakes are notoriously
calorific
, weighing in at a whopping 700 – 1,000 calories for a full-sized baked mooncake.
Slicing one into eighths is the best bet to indulge intelligently, since you get to sample more flavours without as much guilt.
This is your guide to finding the best mooncakes, whether you're partial to the traditional baked lotus mooncake, their flaky Teochew-style cousins, or newfangled snow skin ones.
Where to buy mooncakes in Singapore for Mid-Autumn Festival 2023
1. Mandarin Oriental, Singapore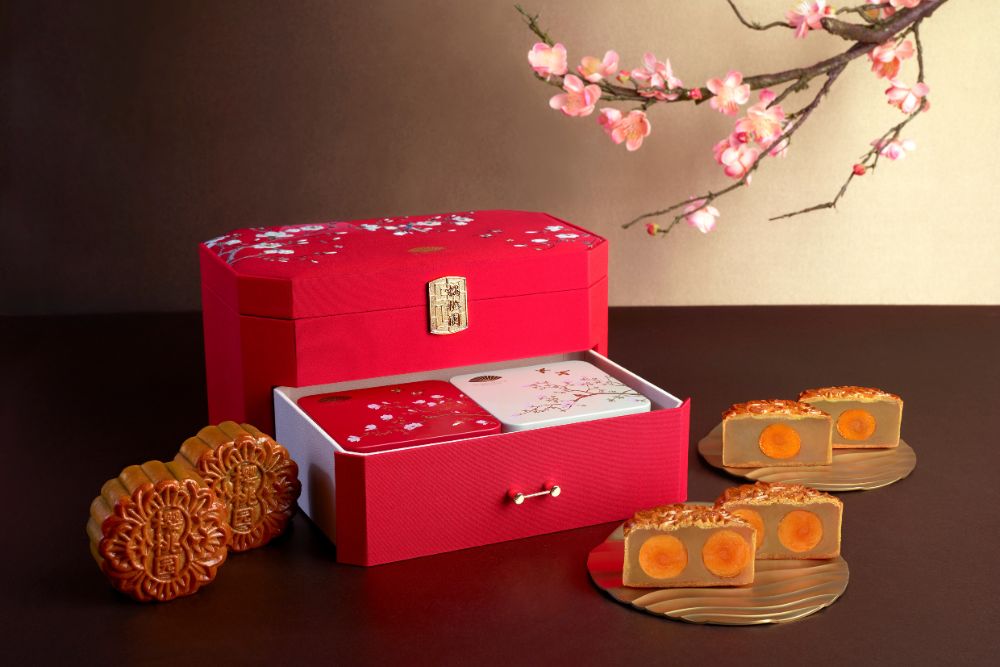 Celebrate Mid-Autumn Festival 2023 in moderation with Mandarin Oriental Singapore's Low-Sugar White Lotus Paste mooncakes, available as is, or with the traditional single and double egg yolks for a touch of decadence (from $48 for two mooncakes).
These traditional golden-brown beauties are also available in another low-sugar configuration featuring smooth chestnut filling, crunchy cashew nuts and truffle.
Fun fact: The mooncakes are halal-certified, which makes it easier to host an inclusive mooncake feast with friends and family.
As the hotel is temporarily closed for renovation, mooncake collection will be held at their festive booth, located on the second level of Marina Square near McDonald's.
Order here for delivery and pick-up until 28 September. Four days' advance order required (five for delivery).
2. Mercure Singapore Bugis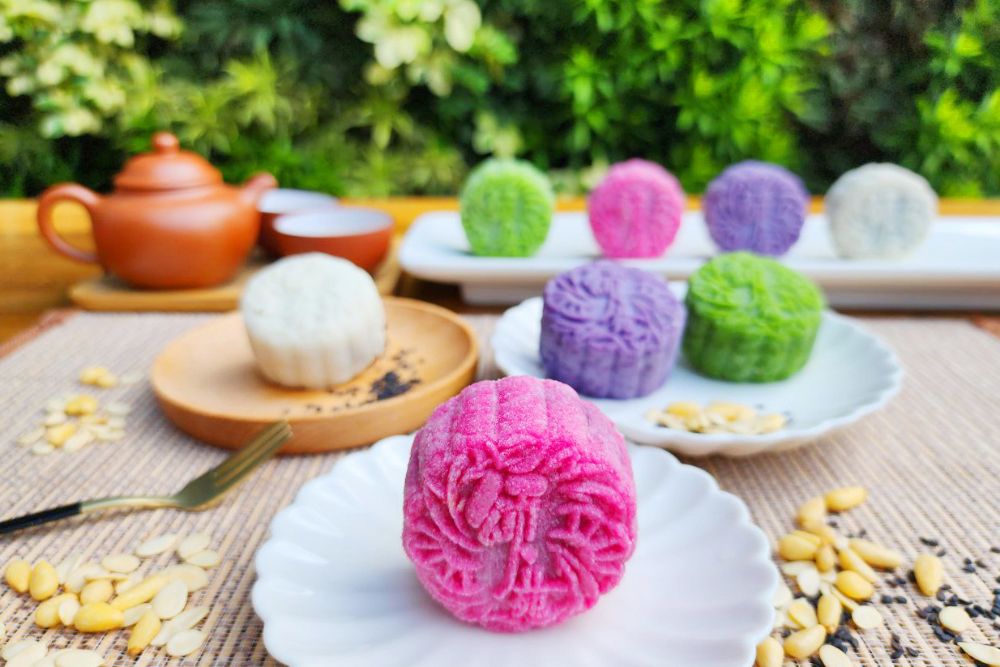 Fans of delicate snow skin mooncakes can turn to Mercure Singapore Bugis' Song Garden, this year honouring the Mid-Autumn Festival with a quintet of innovative mooncake creations.
These range from a Nippon-inflected Japanese Green Tea & Matcha number to the boozy combos of Baileys Chocolate with Da Hong Pao Tea, Soju Chocolates with Black Sesame paste, and Champagne Truffle Chocolates with Custard ($78.80 to $88.80 for a box of eight mini-mooncakes).
Order via email (song.garden@accor.com) for pick-up until 29 September. Tel: 6521-9299. Three days' advance order required.
3. The Fullerton Hotel Singapore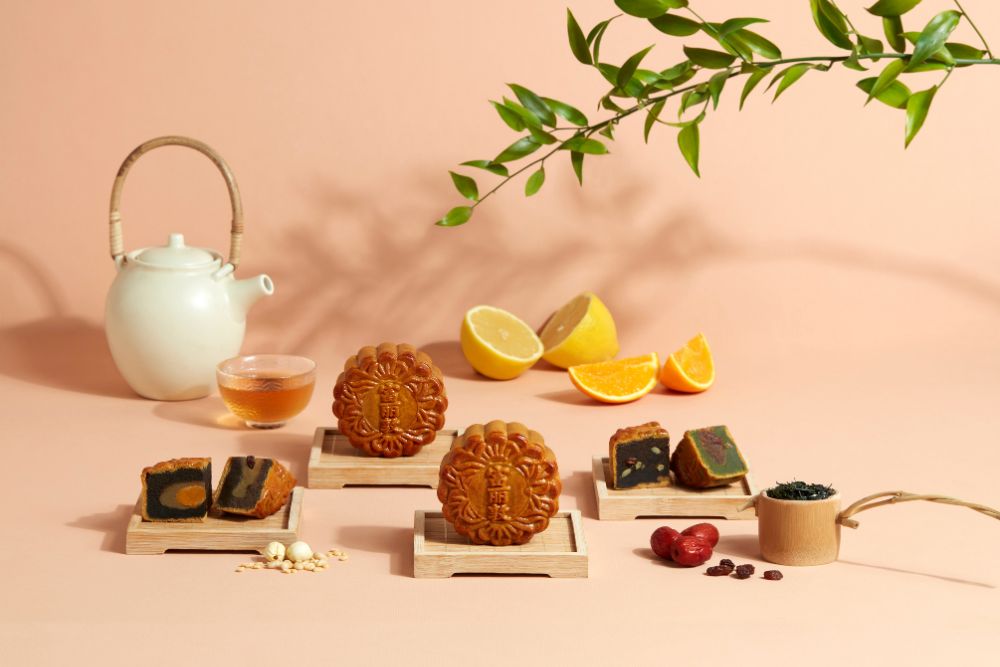 Traditional baked mooncakes take centre stage at The Fullerton Hotel Singapore this year, with four tea-focused flavours ($86 for a box of four) and another two innovative creations.
Tea lovers can expect earthy Assam tea with lemon, mung Bean and raisin, or a fruity, floral medley of Tie Guan Yin, orange and apricot.
Non-tea-centric mooncakes include the fruit-forward Mango Lotus Seed Paste with Pineapple and Melon Seed Baked Mooncake, and its new sister flavour, Milk Lotus Seed Paste with Macadamia Nuts and Dried Cranberries.
Gifting opportunities are also available by way of The Fullerton 15 Treasures Premium Gift Set ($218), featuring a grand centrepiece of a mooncake (lotus paste, stuffed with an auspicious eight golden yolks) surrounded by 14 smaller baked mooncakes (black sesame, almond, jasmine, osmanthus and red lotus seed paste) in honour of the Mid-Autumn Festival.
Order here for delivery and pick-up from 14 August to 29 September. Four days' advance order required.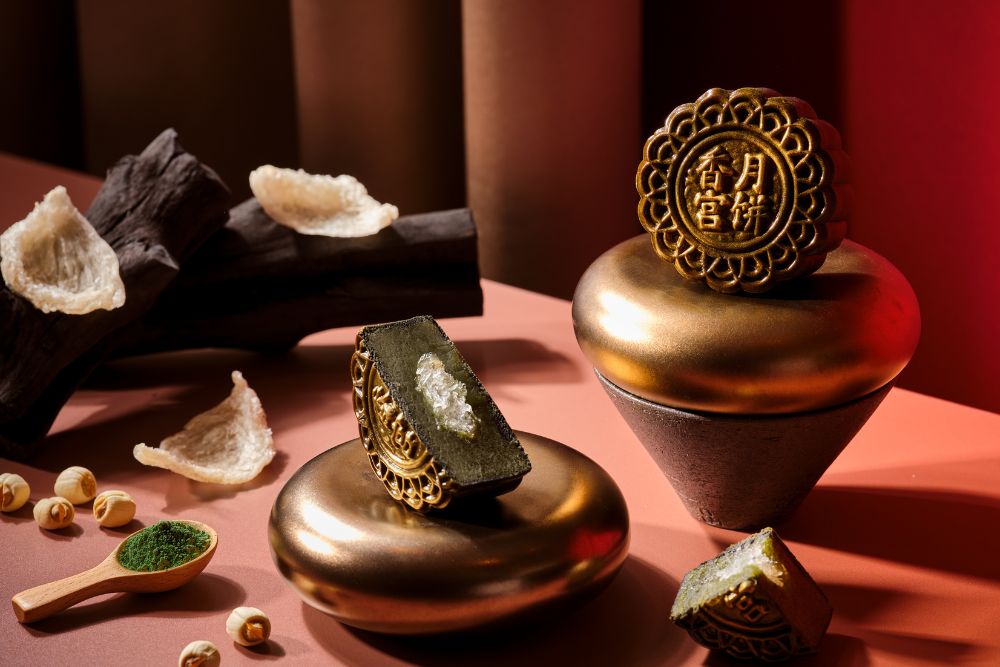 Shangri-La Singapore's exquisite mooncake collection pairs contemporary flavours with traditional techniques.
Their headline creation for Mid-Autumn Festival 2023 is the Shang Palace Mung Bean Spirulina Bird's Nest Charcoal Mooncakes ($138 for a box of four), featuring mung bean paste supercharged with healthful spirulina powder and bird's nest in a baked charcoal skin and a sprinkling of edible gold dust for extra gifting panache.
There's also the diet-inclusive Plant-Based Shanghai Mooncakes ($82 for four), blending cold-pressed Marylebone Coconut Oil Plant-Based Butter with white lotus paste and mung beans in crumbly pastry.
Order here for delivery and pick-up until 29 September. Tel: +65 6213 4511. Two days' advance order required.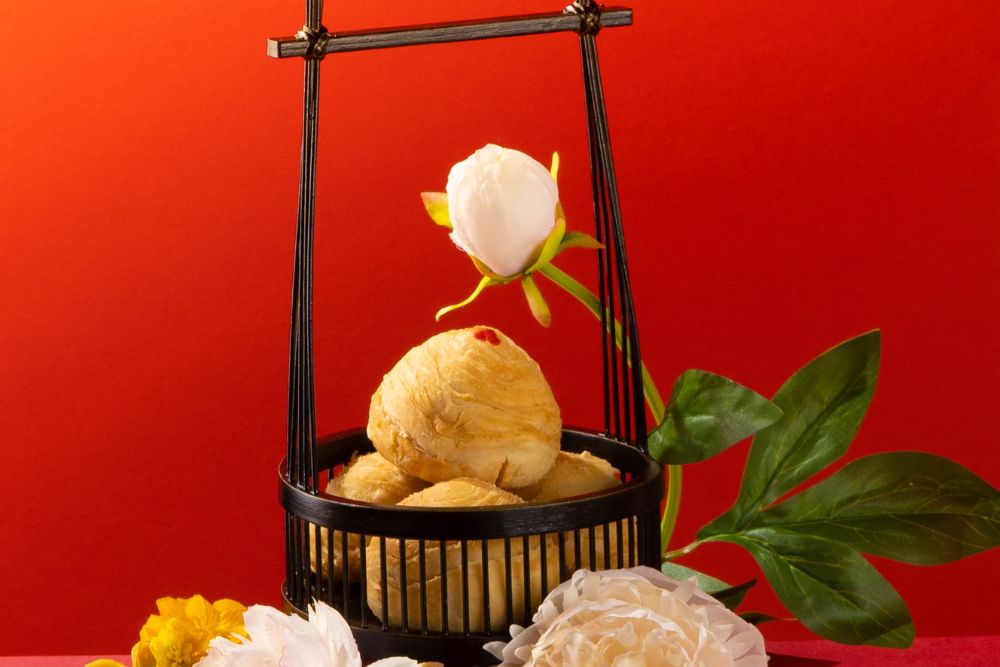 Timeless classics with a twist take the limelight for Yan's 2023 line-up of festive mooncakes.
Leading the charge is the Baked Lychee White Lotus Mooncake, uplifting the traditional lotus paste-laden bake with a hit of fresh, fruit lychee (from $42 for two pieces).
Other crowd favourites include the handcrafted Thousand Layer Yam Mooncakes, a savoury-sweet Teochew-style pastry best known for its delicate, flaky swirls (from $52 for two pieces); and the Mao Shan Wang Durian Skin Mooncake, a hit since its 2019 debut.
Order here for delivery and pick-up until 27 September. Tel: +65 6384 5585. Same-day preparation possible, subject to availability (except for Thousand Layer Yam Mooncakes, which requires one day advance order).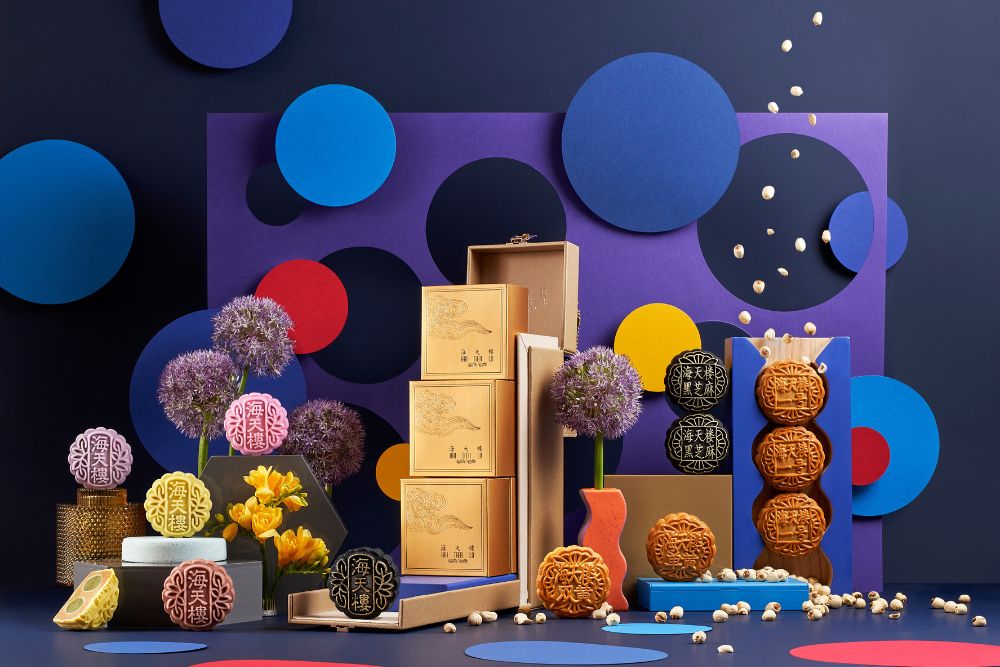 Pan Pacific Singapore's award-winning Chinese restaurant Hai Tien Lo bulks up its repertoire of festive flavours with a quartet of novel snow skin mooncake creations for Mid-Autumn Festival 2023.
These include the Yam Paste White Rabbit Candy Ganache Mooncake, a mooncake-themed throwback to the well-loved childhood sweet as well as the Gula Melaka Paste with Dessicated Coconut Ganache Snowskin Mooncake, which bears an uncanny resemblance to local favourite dessert ondeh ondeh.
Get these a la carte at $90 for a box of four, or as a sampler set of four with one mooncake flavour each at $94.
Order here for delivery and pick-up from 18 August to 29 September. Tel: +65 9009 5936. Three days' advance order required.
7. Raffles Hotel Singapore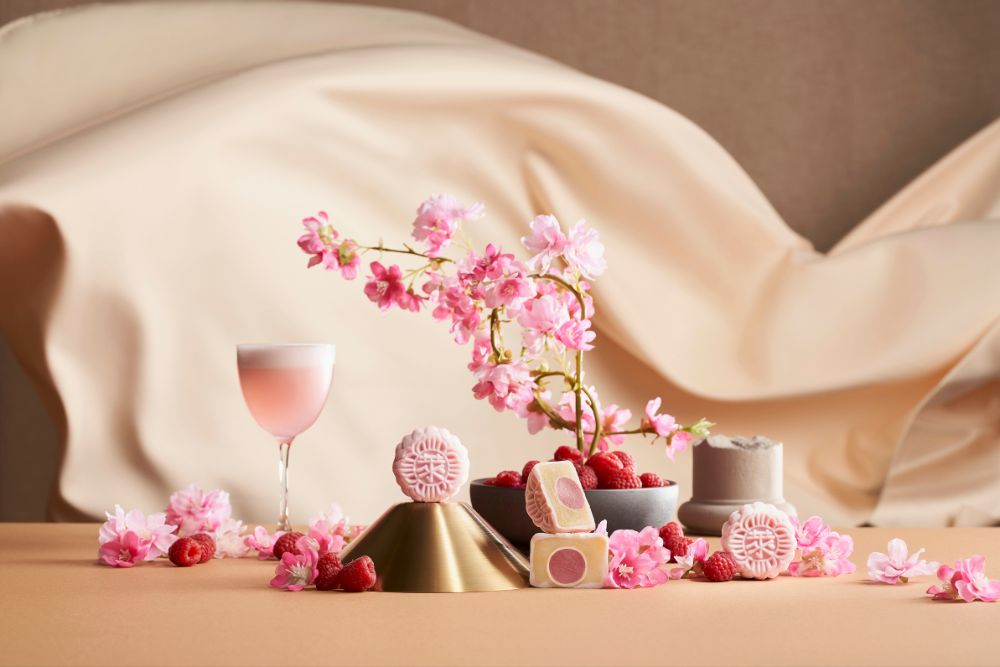 New snow skin creations also reign supreme at Raffles Hotel Singapore, who've debuted a couple of new flavours for this year's Mid-Autumn Festival.
The Sakura & Raspberry Truffle Snowskin mooncake draws inspiration from the Sakura Sling served at the hotel's popular Long Bar, setting fragrant cherry blossoms against the fruity tartness of fresh raspberry; while the Yam & Coconut Rum Truffle Snow skin Mooncake features a luscious coconut and white chocolate mix cut by rum and swathed in housemade yam paste in a tribute to the Teochew-style classic ($97 for eight).
Order here for delivery and pick-up until 29 September (last order on 19 September). Tel: +65 6422 1122.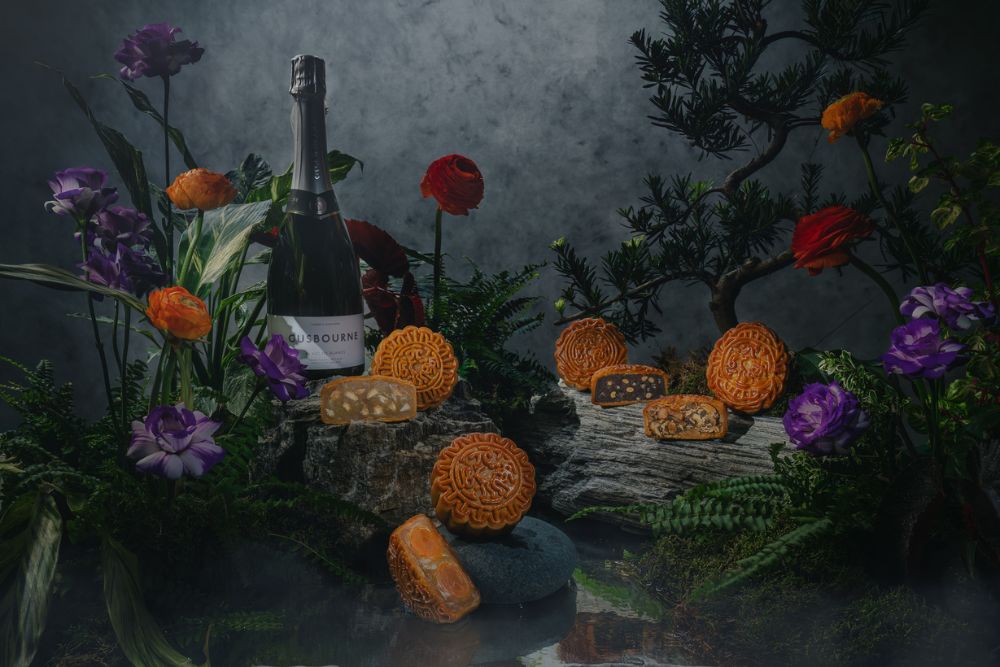 Michelin-starred Shisen Hanten offers sweet-savoury mooncakes this Mid-Autumn Festival for silvers with an adventurous palate.
This includes 2023's novel baked creation, featuring black charcoal sesame paste with pistachio, melon seed and umami-rich Sakura prawn, as well as a returning favourite in the texture-rich Signature Assorted Nuts and Jamon Iberico Mooncake (both $88 for four).
If that isn't your cup of tea, head for safer waters in comforting traditional pairings like white lotus paste and salted egg yolk ($85).
Order here for delivery and pick-up until 29 September. Tel: +65 6831 6262. Same-day preparation available.