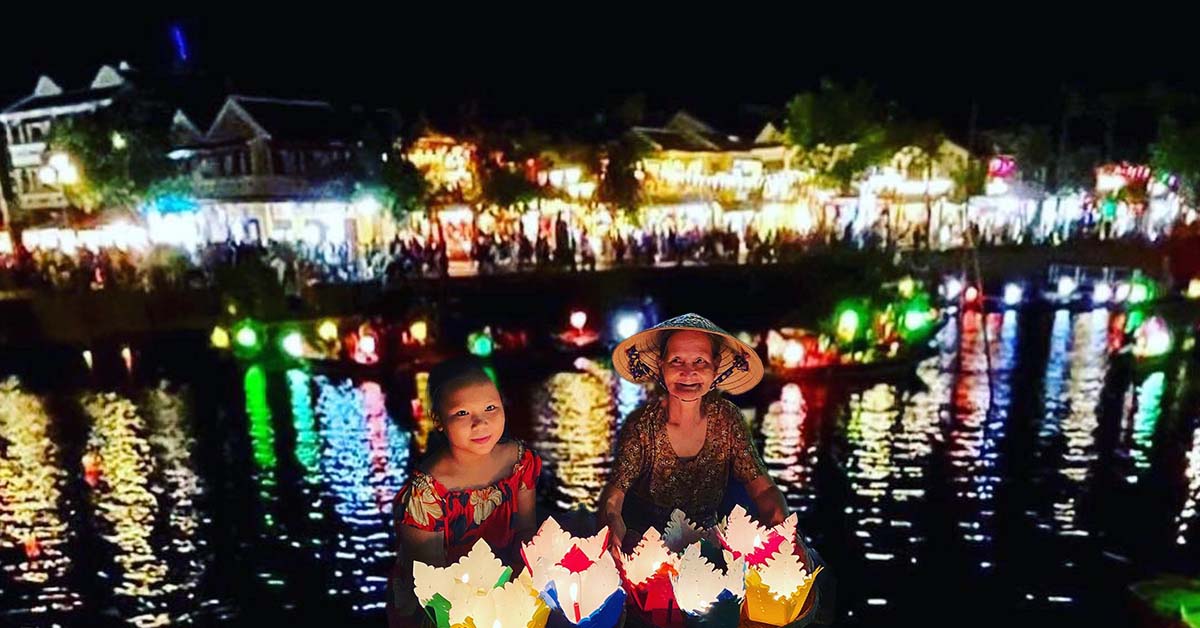 There are some places on this planet where you get a chance to step back in time and revisit the past.
If you want a heavy dose of nostalgia, Hội An is one of those destinations that serves it up in generous doses; from the architecture and lifestyle to the traditions and culture.
You can get lost in old alleys or gently rock and creak along in a wooden sampan along the river.
It is simply a wonderful place if you crave nostalgia. It is one of those destinations that brings out the inner child in you; a wonderful place to reconnect with a simpler time.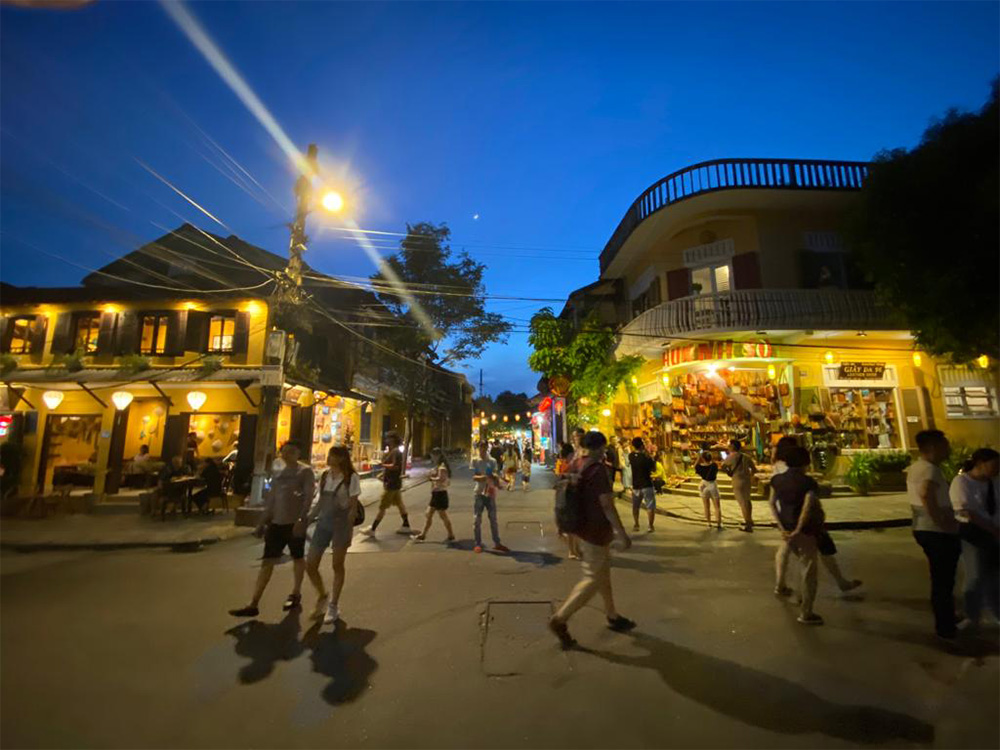 You will find gorgeous architecture, historical buildings, charming cafes and hidden gems in this quaint old town. This charming 'yellow town' is packed with history and full of opportunities to create magical memories. Here are the top suggestions for what to do when visiting.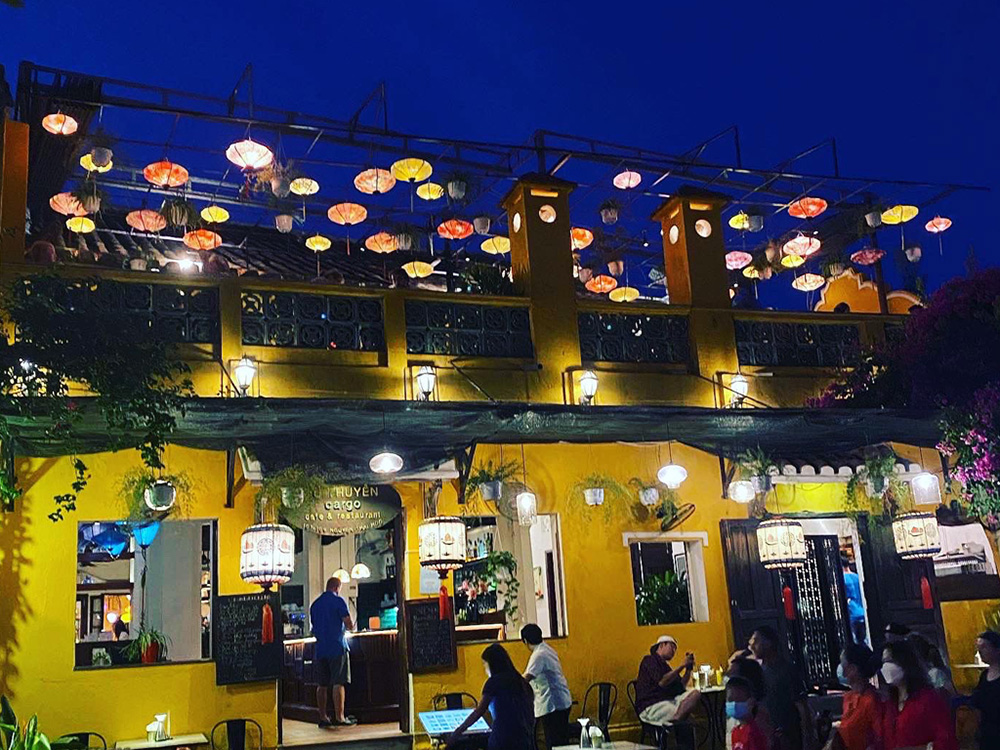 Ever since Chinese and Japanese traders introduced them hundreds of years ago, lanterns have always been hung with pride here. And since they are made here as well, the lantern is the most iconic symbol of Hội An.
Every night, this quaint ancient town becomes a fairy tale town — it reduces its electricity usage, so the candle-lit lanterns steal the show. Find your spot by the river for the most stunning photos, where lanterns are cast adrift to bring good luck. Or hop onto a boat and drop a lantern as you make a wish of your own.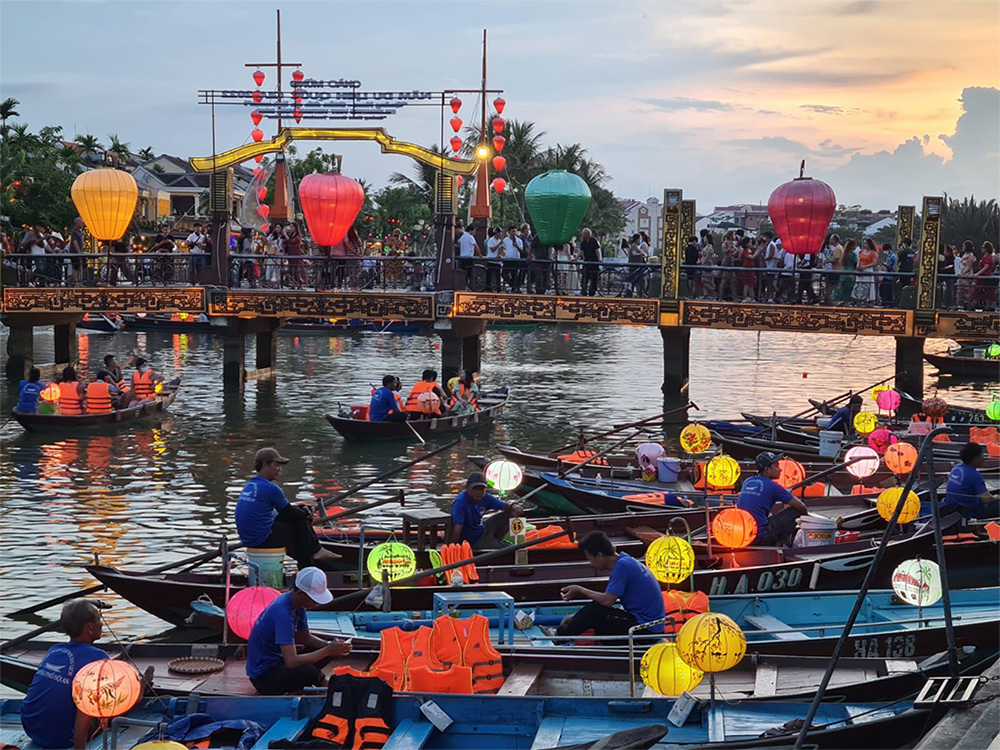 Given its estuary location, the traditional wooden sampans lined by the riverside are another distinctive feature of Hội An. The river that welcomed generations of trade is still a source of livelihood for many locals.
With its old-world architecture, cobbled streets, and distinctive yellow shop fronts adorned with multi-coloured lanterns, it's no wonder Hội An is considered one of the most beautiful places in all of Vietnam.
In 2021, Hội An — a UNESCO world cultural heritage site since 1999 — was named Asia's Leading Cultural City Destination at the World Travel Awards. While that would attract attention and put it on the map, there's more to the city than awards and postcard-perfect beauty.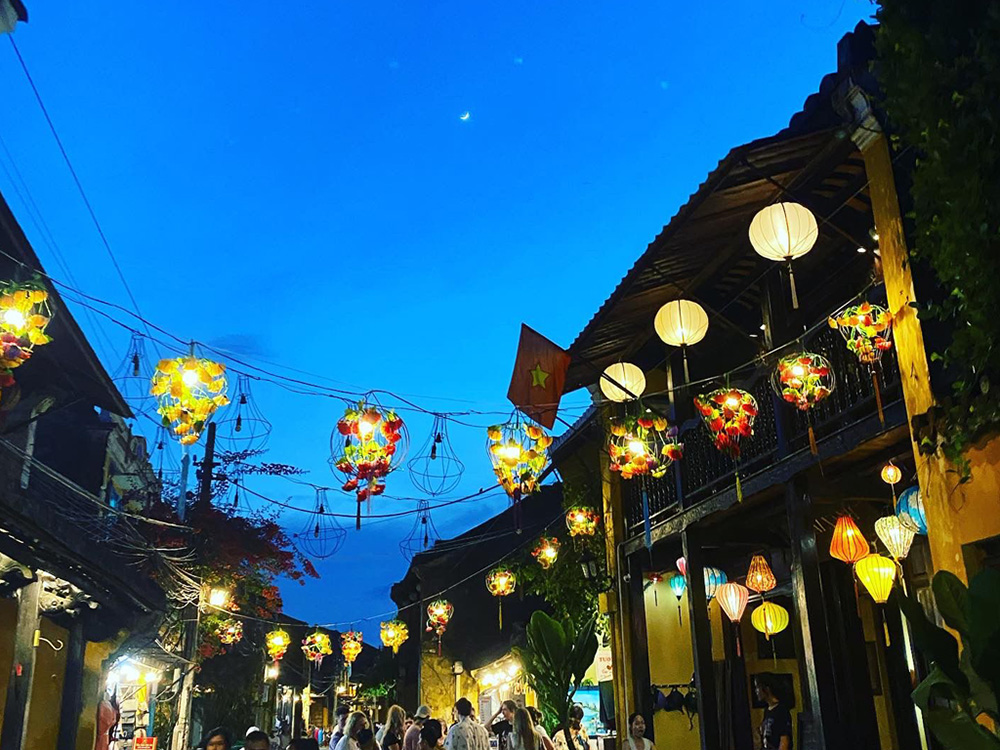 The town boasts a long history of drawing people from across the world. This old town's grand architecture, port town heritage, enticing history and rich yellow walls will make any IG post stand out, while the captivating lanterns, local markets and fishing boats add even more magic. If these ancient walls could speak, what would they say?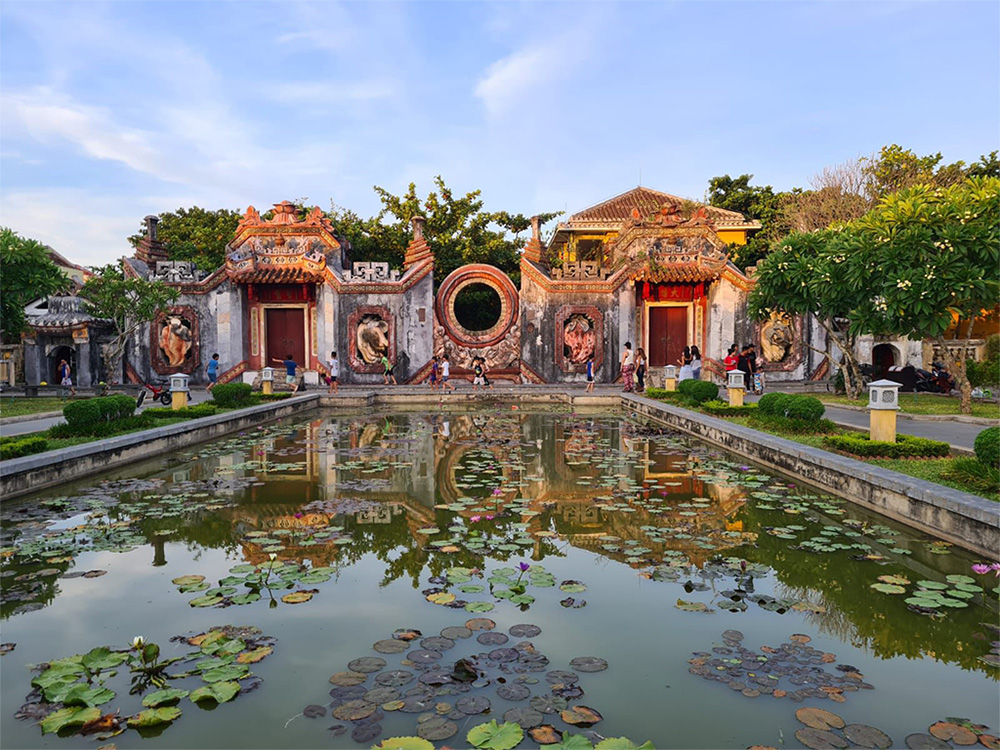 8 Things To Do in Hội An:
Explore and discover the authentic charm of the city and the countryside in a full or half-day tour nearby with an English-speaking guide
Visit historical places such as the Hội An Museum, Chinese Assembly Halls, and the Japanese Covered Bridge
Walk or cycle around Hội An Ancient Town
Go to a tailor to make customised outfits (do bring your favourite outfits as a sample)
Shop for local handicrafts especially the hand-painted lanterns
Explore Hội An Night Market and try the street food as you shop
Dine by the river and try the variety within Vietnamese cuisine
Watch the sun set at Thu Bon River