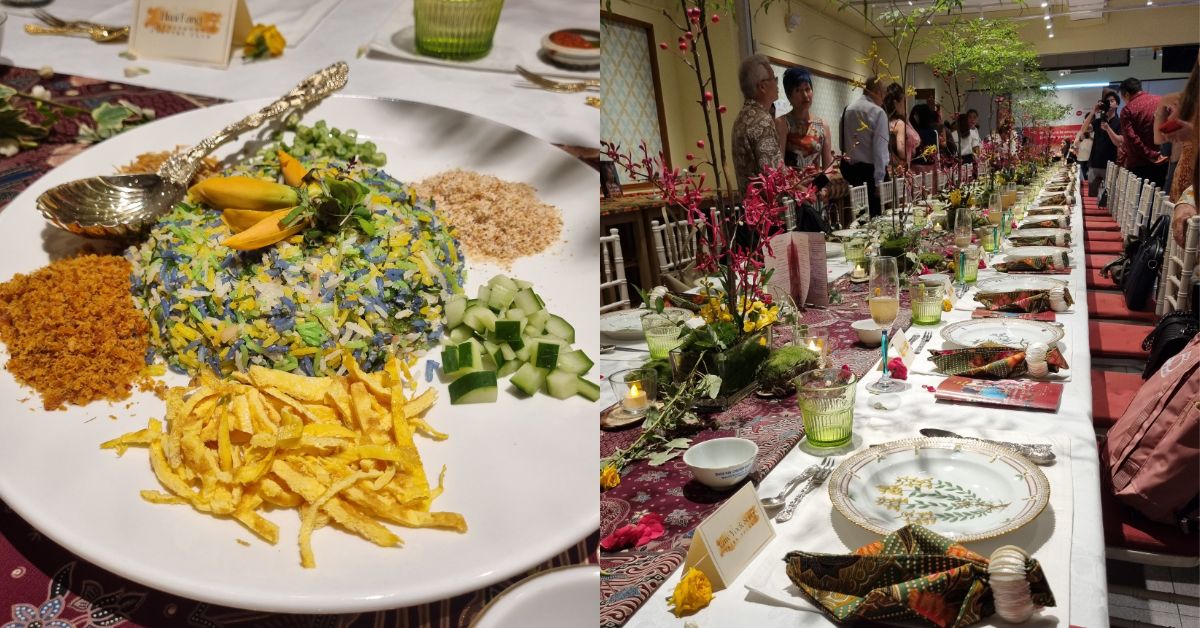 Peranakan heritage runs deep in Singapore.
Shades of the hybrid culture – dating back to 15th-century
Malacca
, where Chinese traders settled and married local Malay women – can be found in many parts of the city, whether that be intricate facades adorning conserved shophouses in Joo Chiat and Chinatown, through various artefacts stashed away in our national
museums
, and of course, the tangy, spicy, aromatic and colourful fare that die-hard Peranakan
babas
and
nonyas
continue to dish out with love and pride.
There is no better way to sample Peranakan culture and cuisine with a traditional tok panjang feast – a phrase that is itself a reflection of the Straits Chinese people's cultural diversity, since 'tok' means table in Hokkien while 'panjang' is Malay for long.
A 'long table' feast is exactly that – a convivial gathering to celebrate weddings, commemorate anniversaries or otherwise celebrate significant events with family and friends.
The tok would traditionally be heaving with all manner of Peranakan grub like your ayam buah keluak (chicken stewed with fermented black nuts) and babi pongteh (braised pork with fermented soybean).
AllSpice Institute curates a tok panjang feast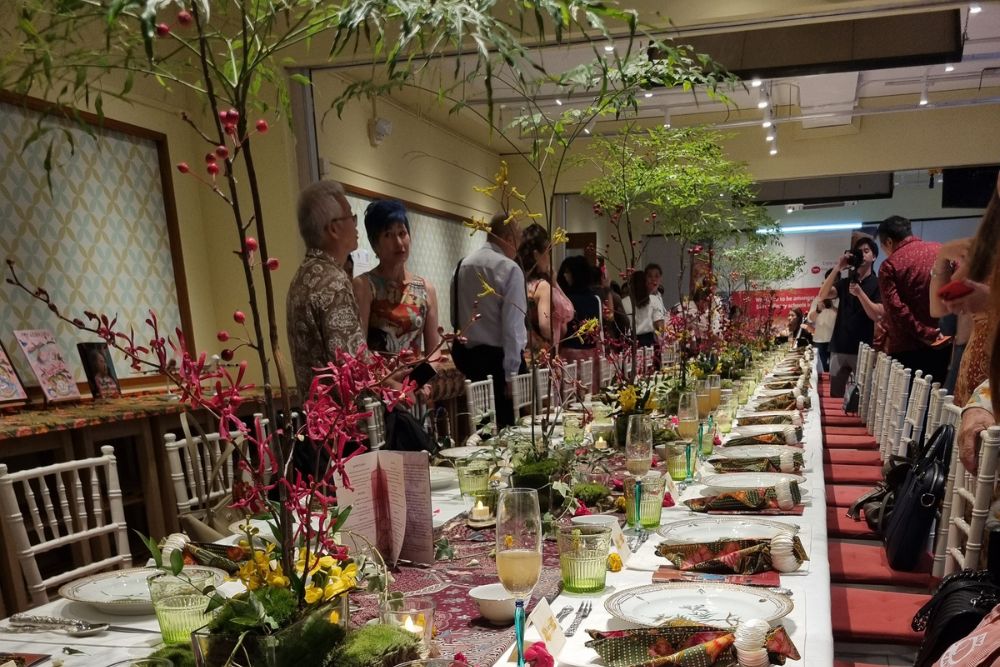 As with all culinary traditions, tok panjang feasts are not as common as they once were. One place that continues to run them is AllSpice Institute – a culinary and hospitality school that doubles up as a dining and cookery destination for corporate and group bonding.
The fetes are grand quarterly affairs – this was SilverStreak's experience at one of them (6 July).
Culinary curios set the mood
We started with a refreshing, lemongrass-laden welcome mocktail before being ushered into the main dining hall, where AllSpice had broken out their collection of culinary curios from yesteryear.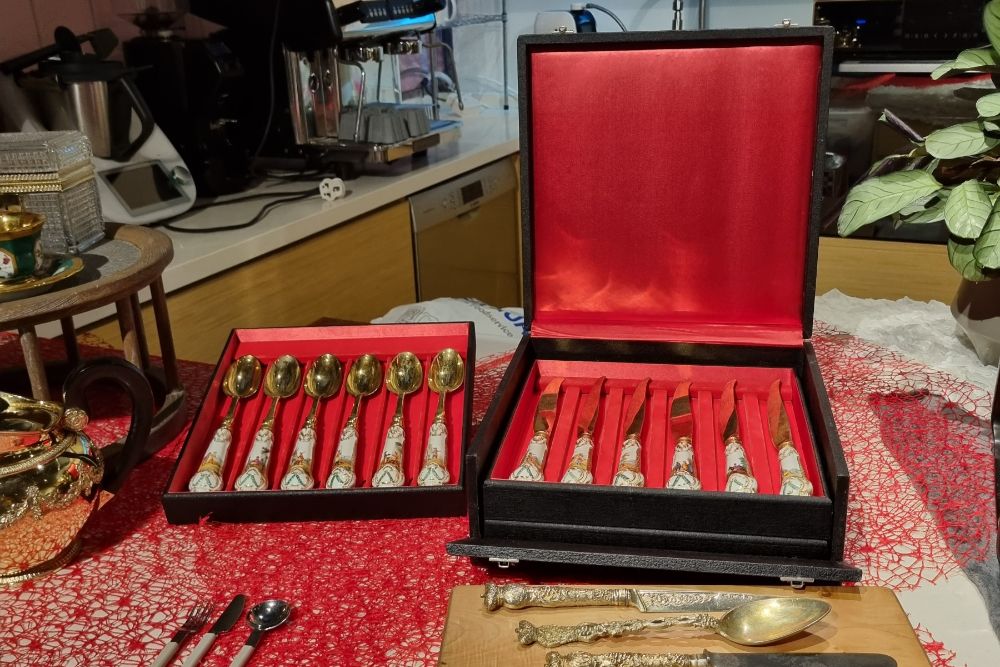 Numbering their collection are ornate teapots, cutlery, cups and decorative brooches used for fastening kebayas.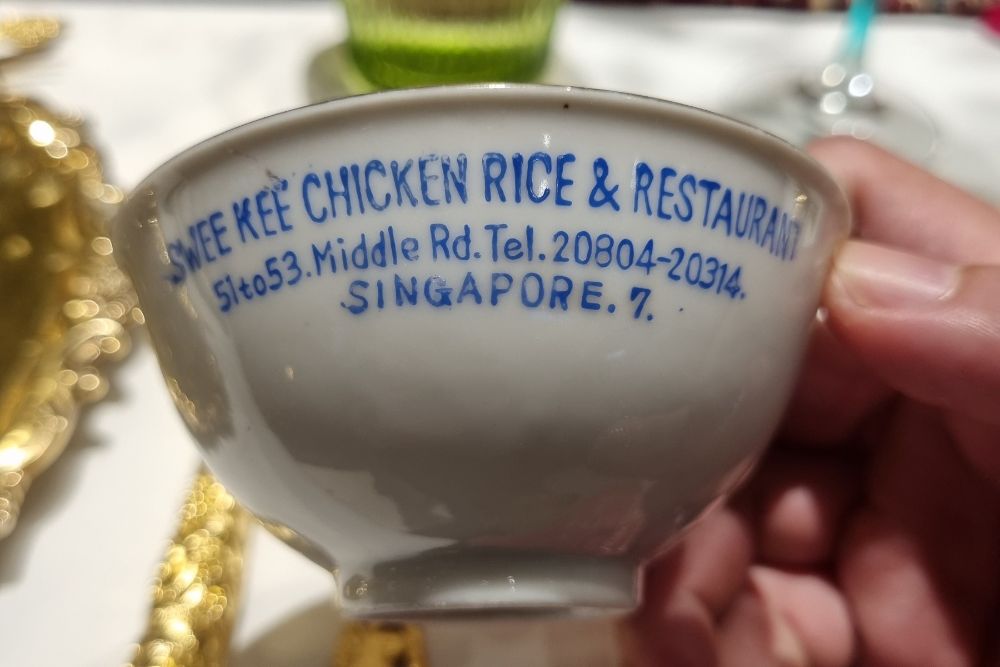 The cutlery on the tok included fine china plates and bowls from Swee Kee Chicken Rice Restaurant's original Middle Road location.
These are some of the highlights among the dishes SilverStreak sampled.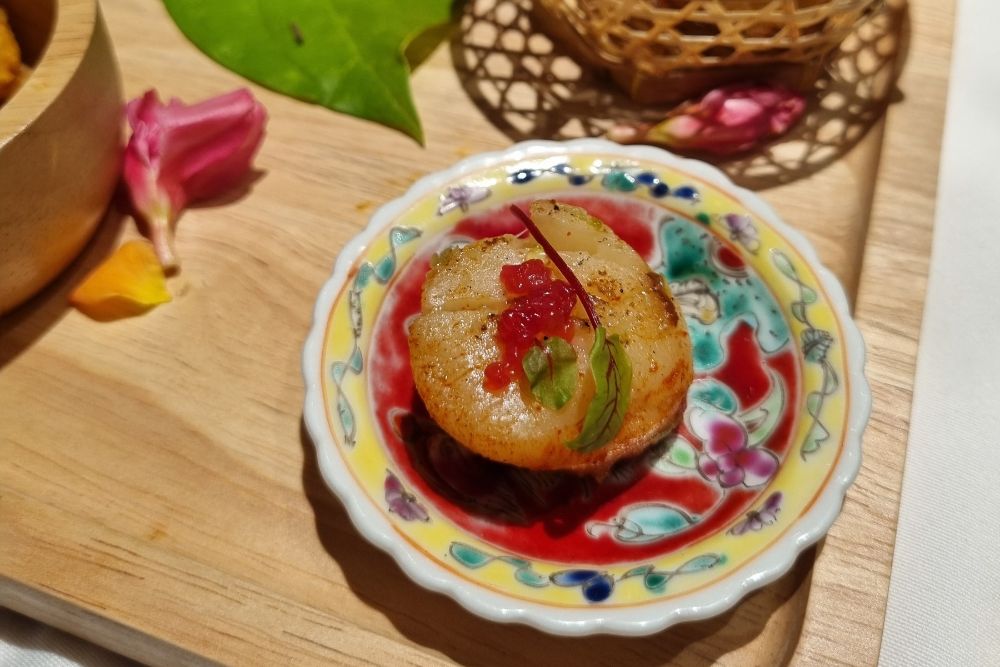 Four snacks to start off the Peranakan feast – buah keluak otak otak, made with fish and prawn, on crispy toast; kerabu kim chiam, or a lily bud salad tossed in a tangy coconut mayo with ebiko (prawn roe); seared Hokkaido scallop with bush lime juice; and a Nonya classic Ngoh Hiang, featuring flower crab, prawn, chicken and water chestnut wrapped in beancurd sheets.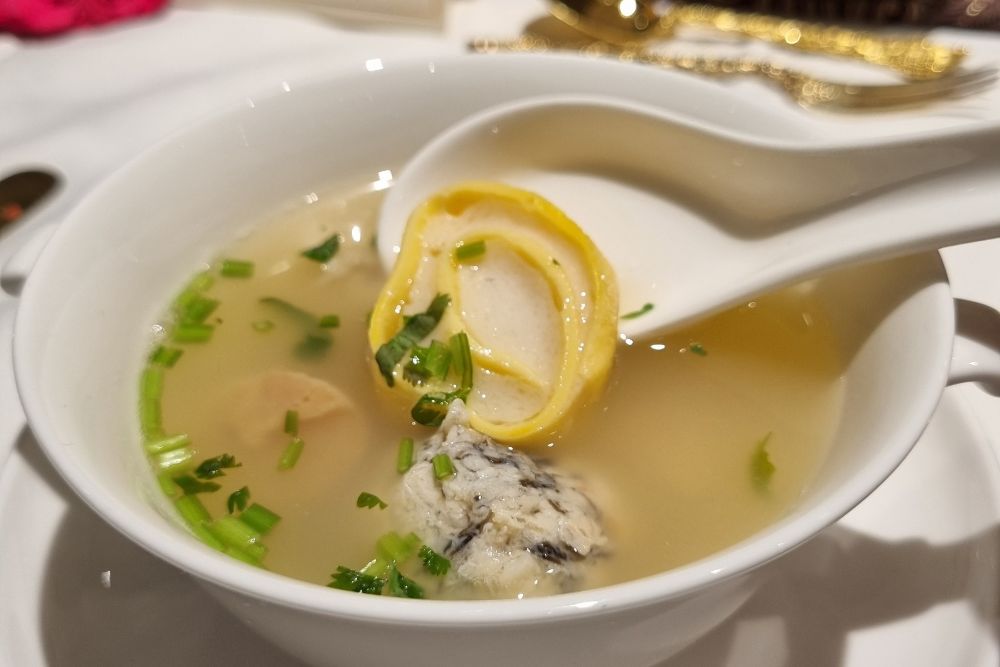 A belly-warming fish maw soup (hee pio ting) brimming with the natural umami of dried conpoy scallop. The best bites were the velvety-smooth, soup-laden fish maw and omelette-wrapped fish 'Swiss Roll'.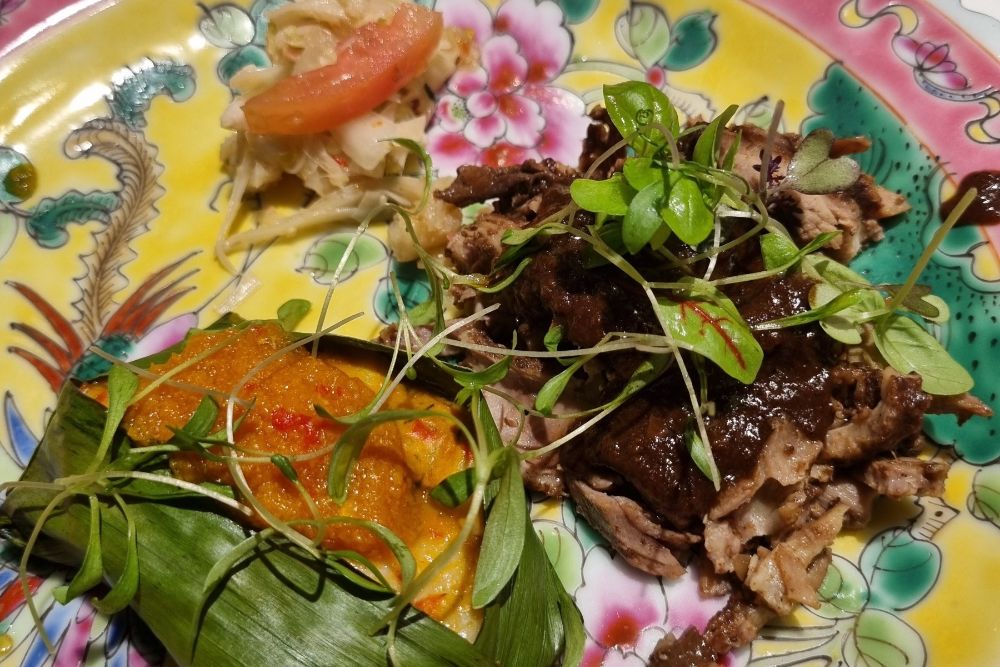 Hard-to-find nasi ulam, a multi-coloured medley of naturally-hued blue, green and white rice grains, herbs, fish floss and grated coconut, serves as an anchor for the mains – itek shiok sio (slow-braised tamarind duck), which was delicately tender and nicely savour, and ikan kakap bakar nyonya (baked barramundi).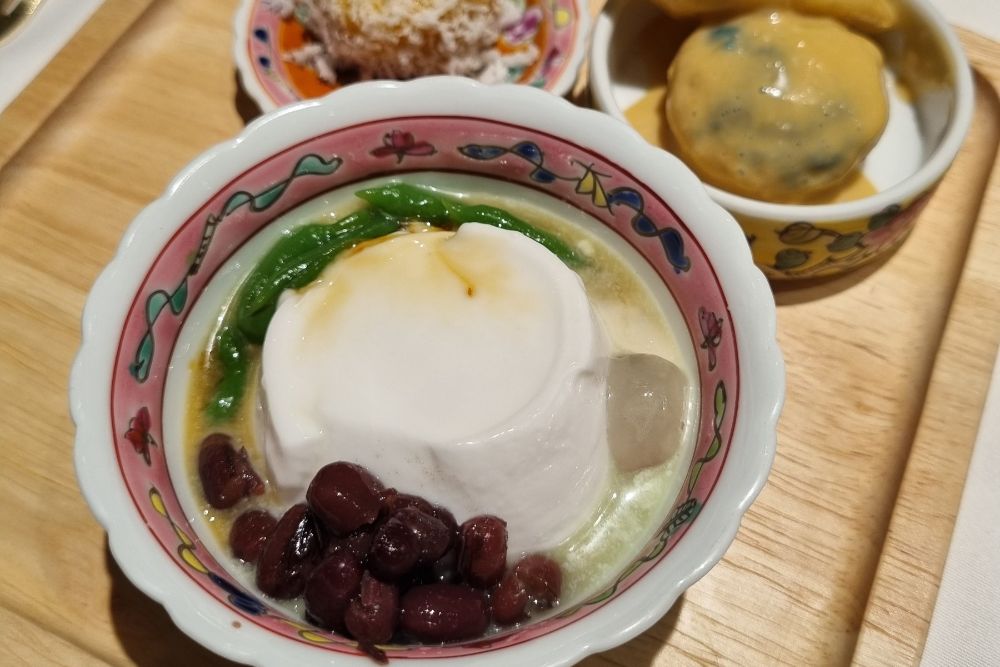 Sweet treats to end off the Peranakan tok panjang feast come by way of modernised chendol, reimagined as a coconut-milk panna cotta with red bean, attap seed, gula melaka and green chendol jelly.
This is followed by apom berkuah, a mini fermented pancake draped in a delightful banana sauce, and ondeh ondeh – a sweet potato orb coated with grated coconut bursting with caramelly gula melaka.
Cookbook Peranakan Primer launching soon
Check out AllSpice Institute's
website
for details about their culinary, baking and hospitality courses (which are eligible for up to 70 percent SkillsFuture subsidy), or their upcoming cookbook – Peranakan Primer.