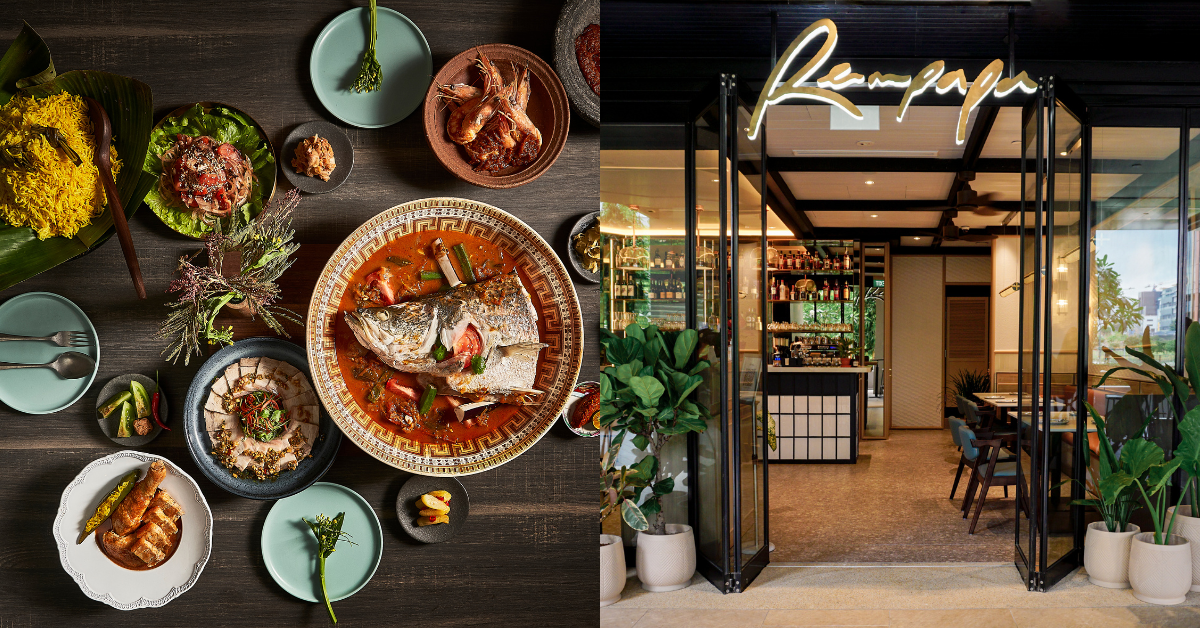 There are only so many restaurants here that offer a good spread of heritage cuisine, both decently priced and suitably tasty, in a pleasant environment conducive for conversation.
Rempapa, chef Damian D'Silva's latest venture in the Park Place Residences at PLQ, is one such establishment.
The eatery serves an array of nosh that spans Chinese, Indian, Malay, Peranakan and Eurasian flavours from Singapore.
The MasterChef judge is an advocate for preserving heritage cuisine, but not at the expense of innovation.
And this tricky balance between familiar tastes and contemporary palates has been well tested over the decades.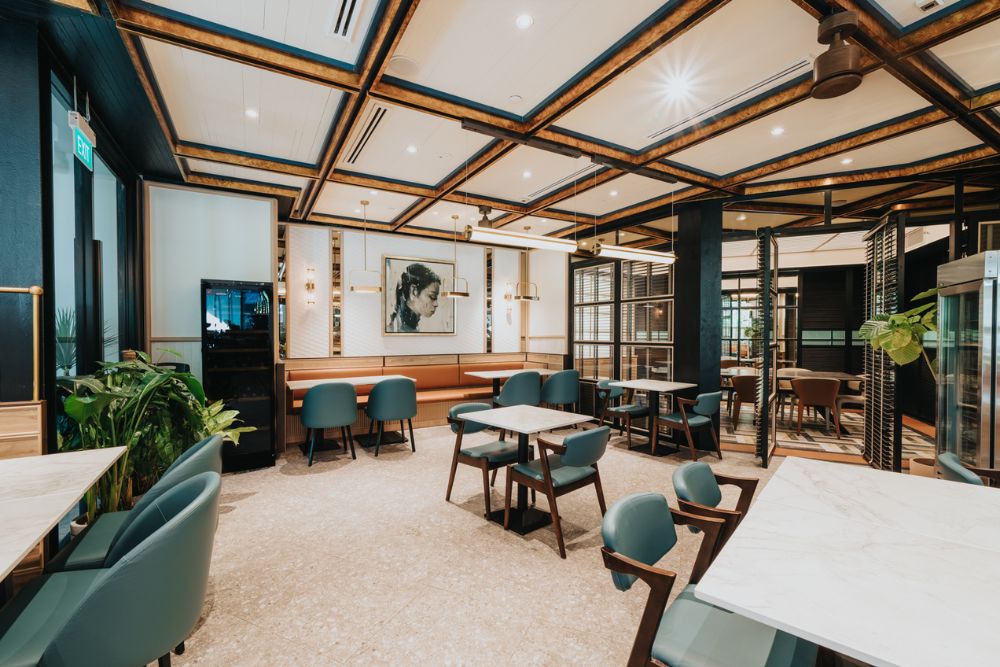 Rempapa in the newly established PLQ is a contemporary restaurant that exudes old-timey charm, brightly lit and with neutral colours to allow for easy and casual gatherings. There is a private room that seats 10 for more intimate get-togethers or business discussions.
And if you fancy that outdoor vibe, you can sit with fans going as you soak in the ambience and the aromas and flavours that are promptly served.
It's an ideal venue for those who want to savour some outstanding flavours that Chef Damian has painstakingly evolved over the years.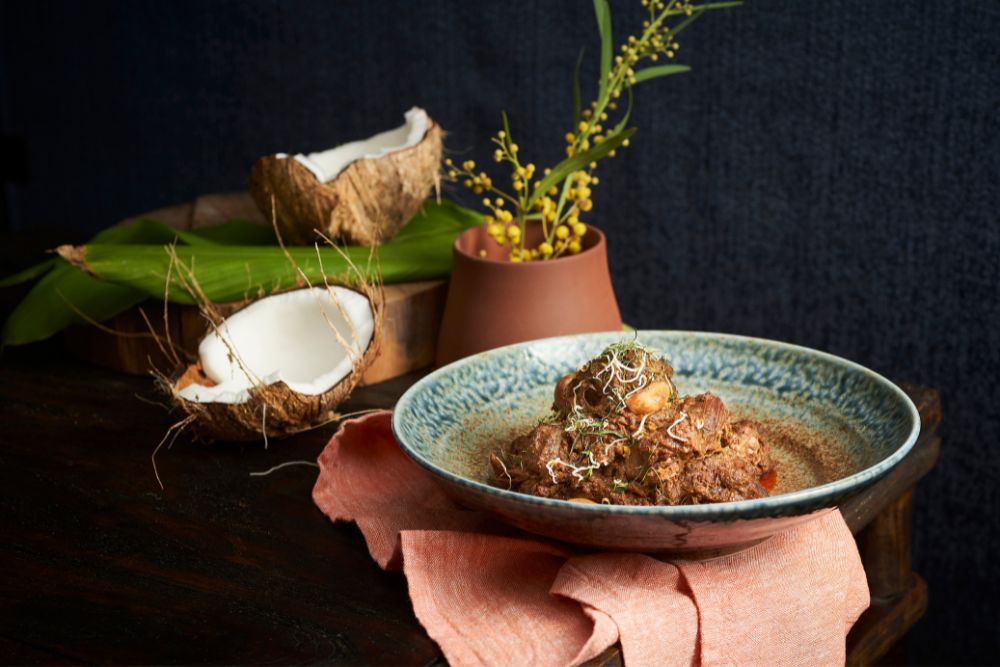 Enjoy the familiar yet distinctive Limpeh Sliders ($21 for 3pcs), a starter of puff pastry shells crammed with meat that's literally finger-licking good. Or savour the tomato salad with that subtle mix of sweet and salty and slightly sour flavours (this dish is no longer served).
And not forgetting the Kedondong Salad ($18), a wonderful melee of sliced wing beans, fresh ambarella, kaffir lime leaf, ginger flower, pickled tomatoes and shallots, dancing with delight in your mouth.
Other highlights include familiar heritage dishes like Beef Cheek Rendang ($46), a savoury and aromatic braise brought together by 15 herbs and spices; and Babi Pongteh ($38), a classic Peranakan medley of pork belly, preserved bean paste and bamboo shoots that draws inspiration from the version Chef Damian's grandma used to make.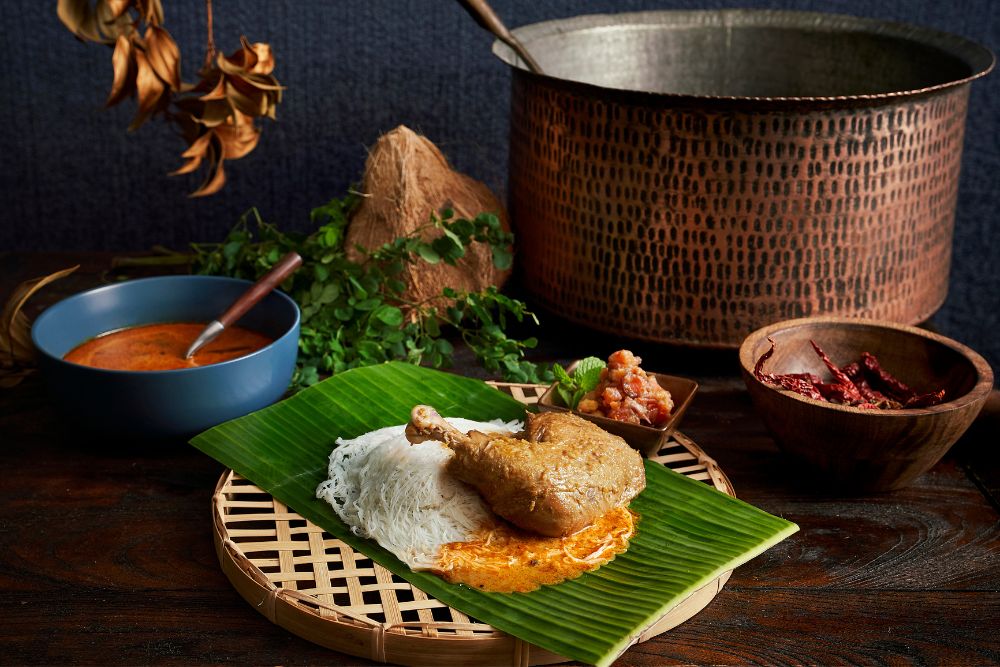 He also serves less-familiar bites that rarely find a place on restaurant menus here, such as Sri Lankan Curry Chicken ($20), served with String Hoppers (soft rice noodles, also known as idiyappam) and Tomato Chutney.
Some dishes are even influenced by multiple cuisines. Take Damian's Chicken Curry ($38), a melting pot that takes direction from the Indian, Eurasian and Malay versions. As a final touch, he serves it with crispy mantou (Chinese steamed buns) a la chilli crab.
And always leave space for dessert, a variety of local sweets. If you're confused by the variety, opt for the Kueh Platter (from $7), and select from Kueh Kosui, Kueh Bingka, Talam Keladi, Sago Ubi and much more.
Some items are only available at certain times of the day, so it might take a while to eat your way through the menu.
Chef Damian opened the restaurant circa late 2021 in partnership with OUE Restaurants, which also manages other establishments like chicken rice icon Chatterbox in Hilton Singapore Orchard. He previously held court at Kin, serving a similar but tighter menu tucked away in the now-defunct Straits Clan social club.
Its name is a reference to the punchy rempah — Malay for spice paste — that underpins many of our island's ethnic cuisines, as well as Chef Damian's reputation as a 'papa' and fierce advocate for heritage flavours.