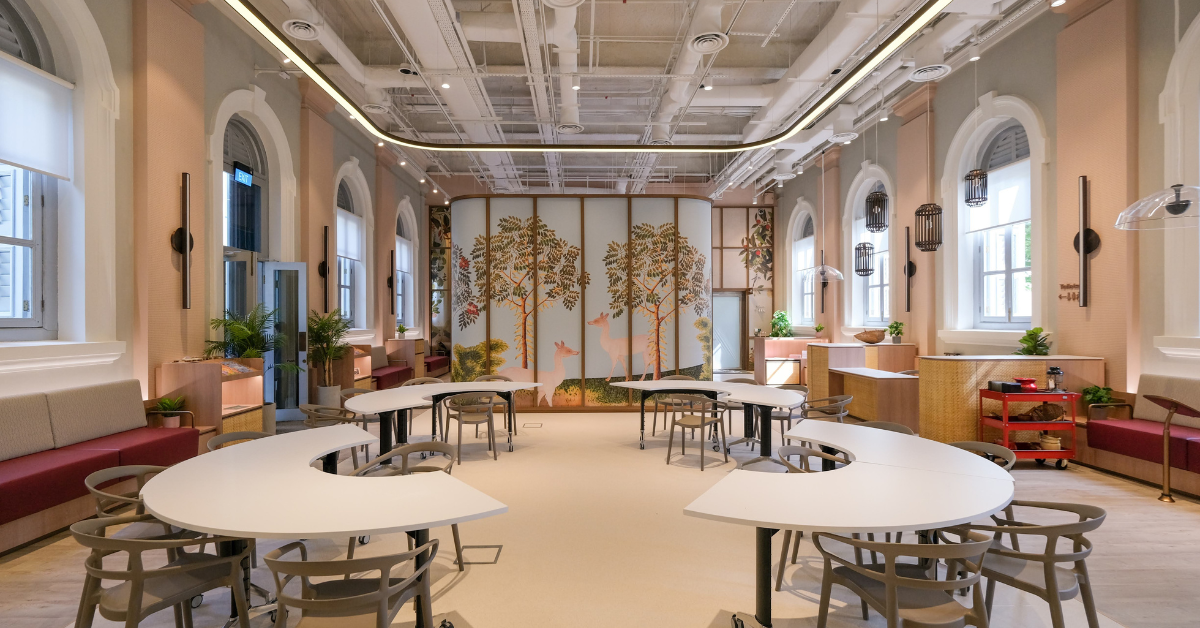 Growing old can be a lonely experience, especially once your children have left the nest and are getting busier with their own lives.
It can be especially isolating for the 10 percent of Singapore residents aged 60 and up — a figure of about 88,000, as of 2020 — living completely alone.
Those who've still got the energy to get out and about could consider making connections apart from their kopi kakis at The National Museum of Singapore's (NMS) silver-friendly hangout spot, opening its doors on 13 April.
Reunion, a recently refurbished venue in the NMS, is Singapore's first purpose-built social space for seniors in a local museum.
It seeks to provide a "non-medical intervention to support the health and well-being of seniors living with mild cognitive impairment and dementia", while serving a dual purpose as a conducive activity hub to enhance seniors' museum-going experience.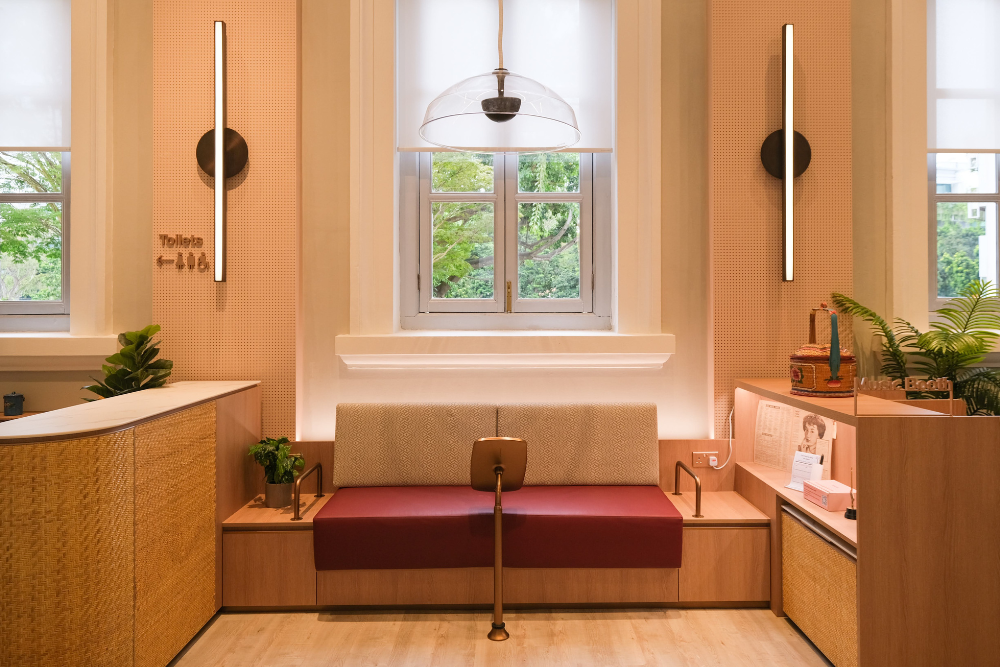 To that end, it comprises group music booths, an immersive "projection cave", a quiet relaxation room and a larger activity area, bolstered with ample seating room.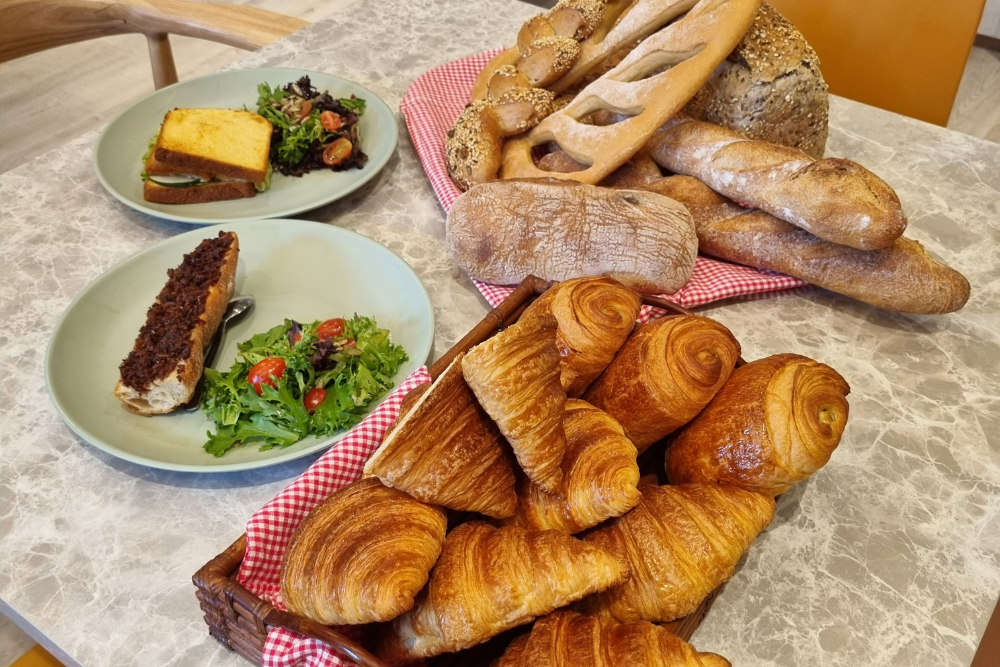 There is also an adjoining café run by the folks behind Bakery Brera (including silver business owner Thrina Low) serving pastries and heartier plates modified for the silver palate. Texture-modified meals for those having trouble swallowing are also provided there by homegrown company GentleFoods.
It is open from 9am to 6pm (the café closes one hour earlier). Entry for visitors — even those that aren't seniors or their caregivers — is free all-day.
The space is suitably tranquil, featuring familiar motifs of rattan and wood against a backdrop of pastel pinks and whites. Pieces from the William Farquhar Collection of Natural History Drawings dot the walls on the activity space, quiet room and café, illuminated by natural light streaming in through the windows.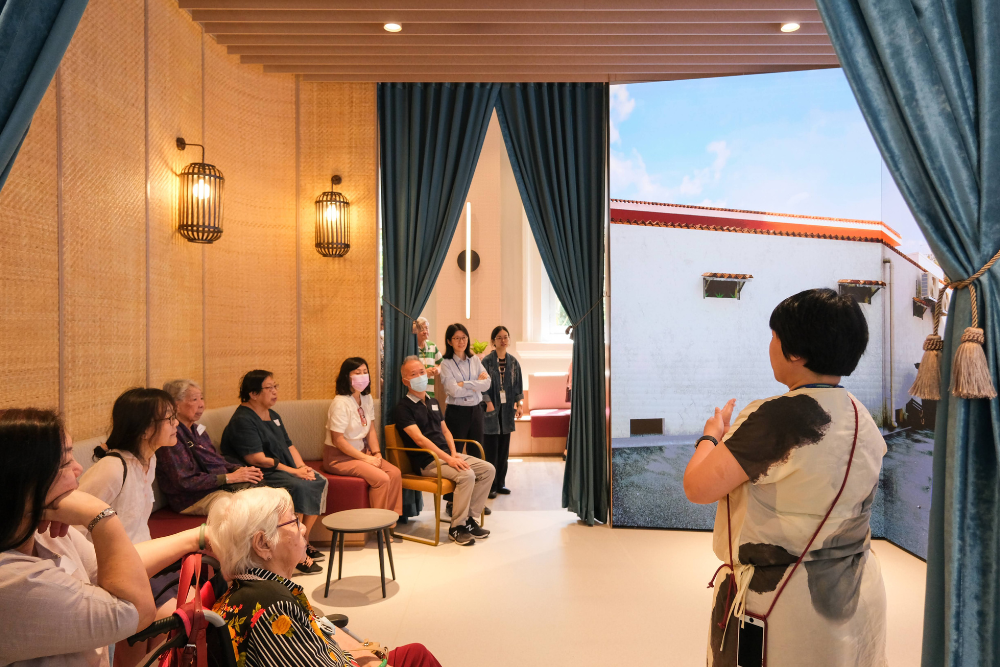 According to NMS, Reunion's design was informed by focus group discussions with seniors – including those with dementia and their caregivers – partners from the health and social care sectors, as well as healthcare professionals.
The various activities at the venue and its decor are curated to encourage "opportunities for new learning alongside reminiscing to cognitively engage seniors".
The immersive projection room, for example, allows seniors to "create" an exhibit of their own, projecting bygone items — think furniture or cookware — onto kampong houses or similar old-school tableaus. These will then be projected on LED screens, accompanied by mood-setting ambient sounds.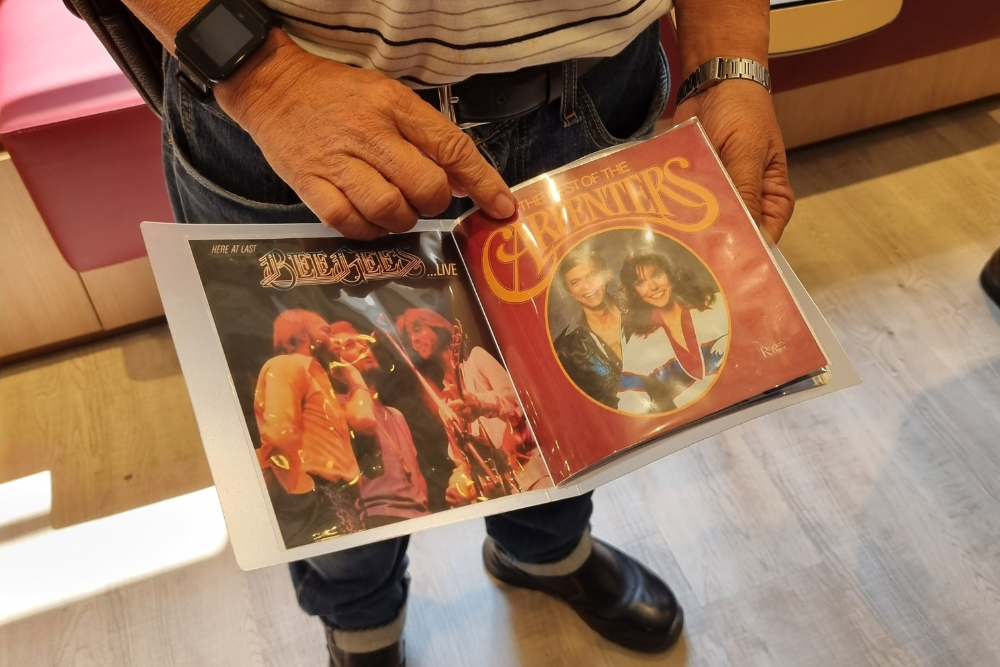 There are also a couple of music booths to rock out to your favourite retro tunes, blasted from above by directional speakers (to keep the overall ambience peaceful while you're jiving to the Bee Gees).
The library covers "most of the hits up to the '70s", says a silver volunteer, and you can request for songs via QR code or suggestion box, which it updated on a monthly basis.
Apart the museum's pre-existing senior-friendly activities, NMS will soon be launching an "eight-week dedicated programme targeting seniors with mild cognitive impairment and dementia," says Matilda Hong, Assistant Manager (Curatorial and Programmes) at NMS.
The heritage-based activation programme includes guided gallery tours and hands-on activities with artists who have worked with this profile before. The intent is to offer cognitive engagement and stimulation but also opportunities for learning. The museum is also working on co-creating programmes with organisations like Apex Harmony Lodge, U3A and other senior-focused ground-up initiatives.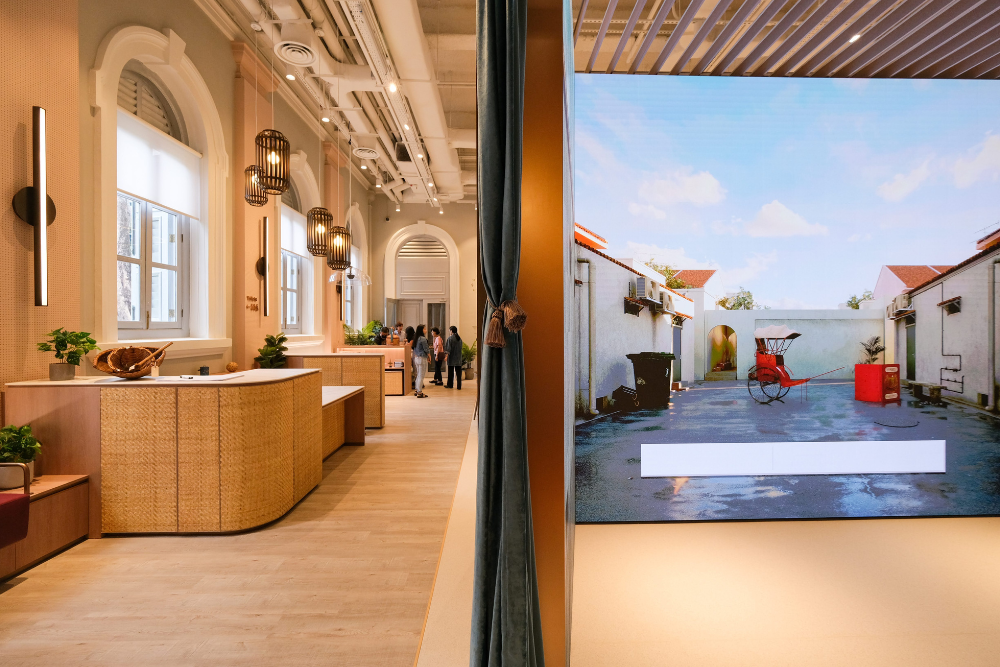 Hong adds: "As this is the first of its kind – a purpose-built dedicated space for seniors — we hope that we will be, in a way, a pioneer to encourage the other cultural institutions to do similar initiatives."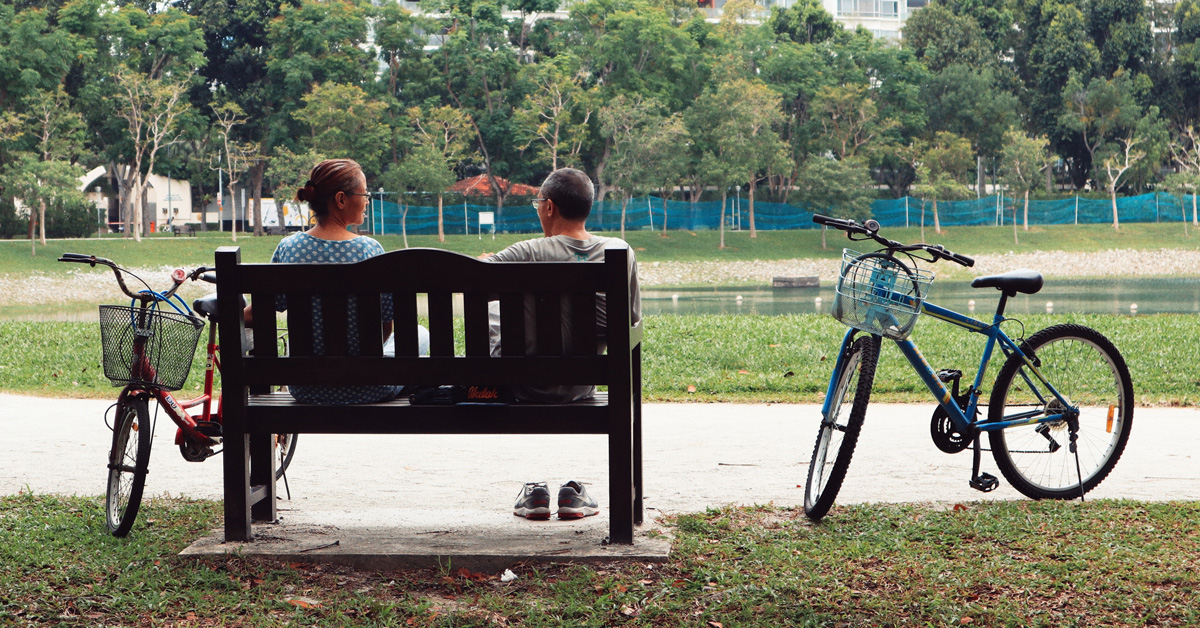 Save the Date
Your old dating haunts may be long gone, but here's how you can continue keeping the spark alive.