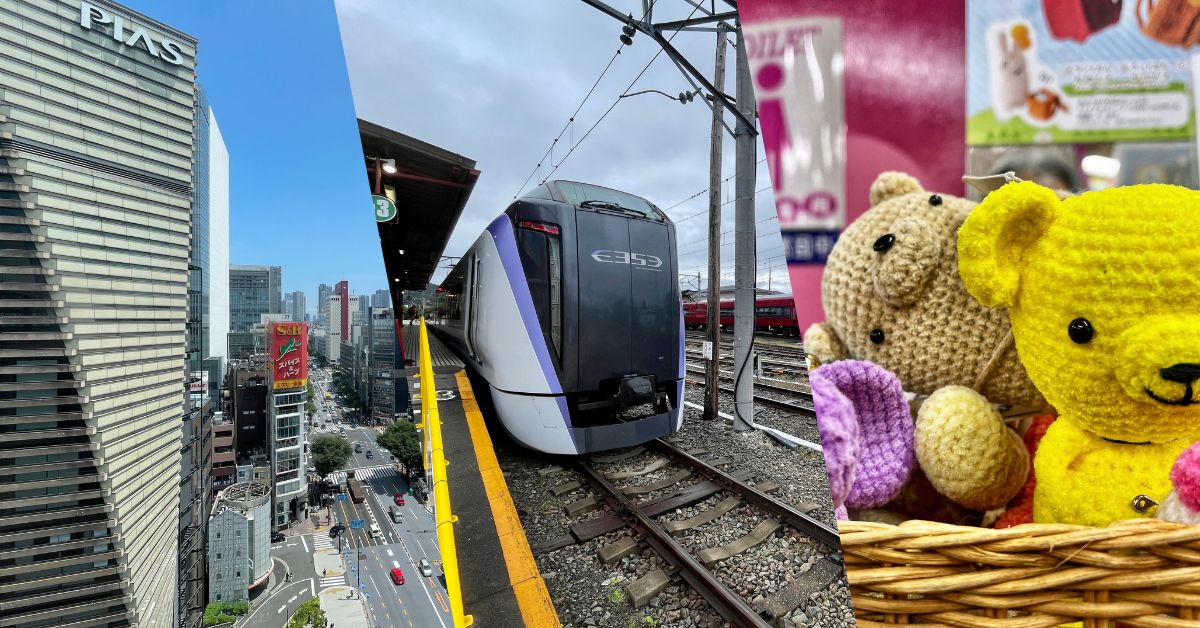 Whether you're into culture, food, shopping, people, or nightlife, you'll love the ceaseless energy and pace of Tokyo, a city that never fully sleeps. There's always something going on somewhere to draw you into its mysterious ways.
Tokyo is a city that can keep you engaged whether you're on a long or short trip. There always seems a lot going on, most times too much to accomplish even on a longer trip.
But, it's also a charming metropolis which has kept much of the traditions alive while keeping pace with — if not leading — change.
One thing I've learnt is that there is a lot that Tokyo can offer for the time-starved traveller.
On a recent trip to Japan's capital, the wife and I took advantage of the favourable exchange rate, eventhough the airfare was pricey. We also wanted to spice up our usual itinerary by visiting some new places.
We used AI to help us plan our trip and some tech tools to help us get around and communicate with the locals. You can read more about our experience
here
.
Since we didn't plan to take the bullet train to the outskirts, we didn't buy a JR Pass, which would have been more economical.
Instead, we got a Suica card, which is a rechargeable smart card that works on trains, buses, and subways in Japan. It also doubles as a payment method for vending machines, convenience stores, and restaurants. It's very convenient and easy to use.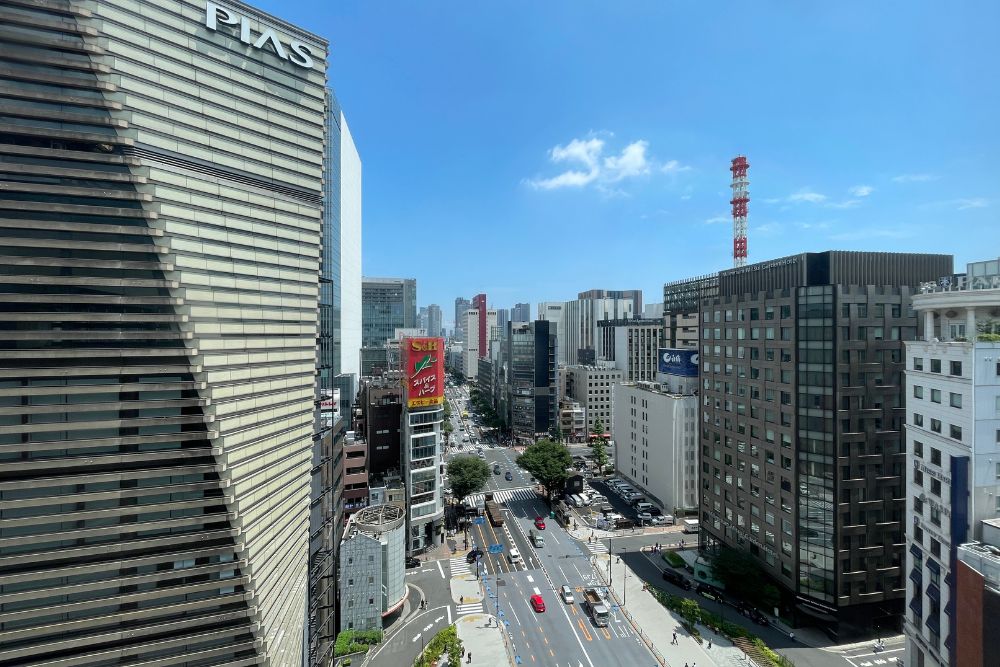 What is the point of visiting Tokyo if you don't shop? The metropolis offers endless shopping opportunities for every taste, budget, and occasion.
Whether you are looking for cutting-edge electronics, colourful anime goods, traditional crafts, trendy fashion, or branded goods, you will find them in Tokyo's diverse shopping districts.
We visited some of the key shopping areas including Ginza, Shinjuku and Shibuya to satiate our (mainly my wife's actually) shopping appetite.
Our first stop was
Okadaya
located in Shinjuku. This haberdashery heaven is a general decorative crafts shop that has been around for over 90 years, and is located in two buildings near the JR Shinjuku Station East Exit.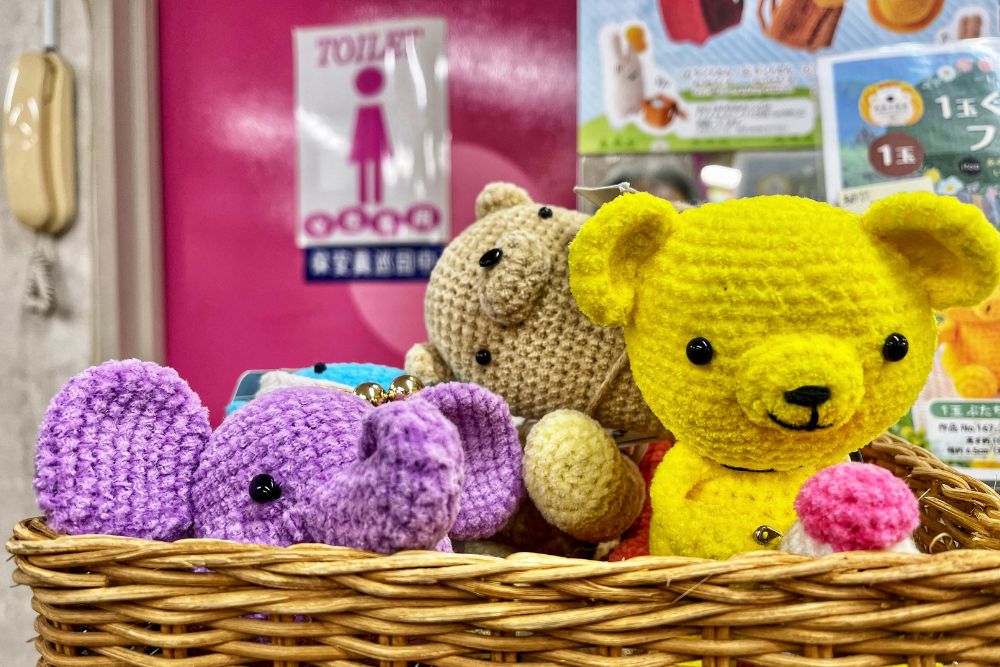 The first building sells fabric, while the second focuses on accessories and clothing.
Okadaya Shinjuku has an astounding 500,000 products in stock, making it a one-stop shop for all your crafting needs.
Exploring the Ginza shopping district can easily take up a sizeable portion of your time.
As this was a precious commodity, we focused on the popular department stores of
Matsuya
and
Mitsukochi
, which were along the same street.
Matsuya Ginza is the first department store in Ginza, known for its high-quality fashion, beauty, and home goods. It also has a food hall with a variety of Japanese and international cuisines.
Mitsukoshi Ginza, on the other hand, is the oldest department store in Japan, and is known for its wide range of luxury goods to everyday items.
It also has a number of restaurants and cafes, as well as a theatre.
Both Matsuya and Mitsukoshi are located in the heart of Ginza, making them easily accessible by public transportation.
Also near these department stores is the new flagship store of the famous Japanese luxury designer
Issey Miyake
. It is located in the Gasuto District Street of Ginza, and features an interior design by Tokujin Yoshioka.
The store occupies three floors of a modern high-rise structure, and showcases the brand's clothing, accessories and fragrances.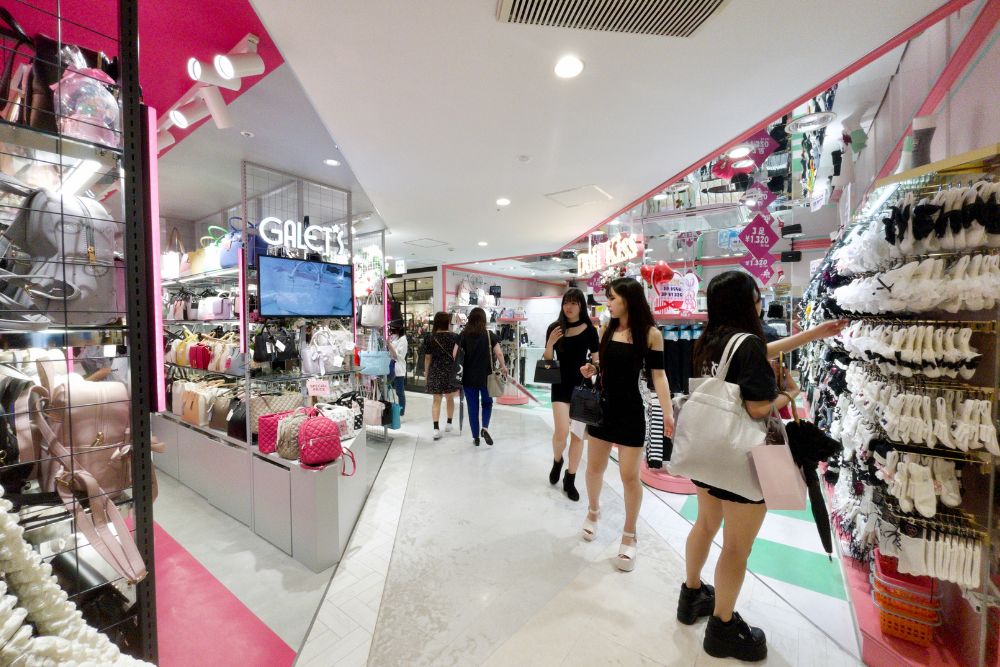 Mention Shibuya and immediately one thinks of it as the heart of Tokyo's youth culture, where fashion, music and art collide.
Shibuya is also known for its iconic crossing, where thousands of pedestrians cross the street at the same time in a chaotic but orderly fashion.
Shibuya is a place where you can experience the latest trends and culture of Japan, as well as its history and tradition.
We visited
Doll Kiss
, my wife's favourite socks store, and a fashion brand at Shibuya 109 catering to young women who love cute and girly styles selling clothes, accessories, shoes, socks and bags in pastel colours, lace, ribbons, and floral patterns.
The Real Reason For Shopping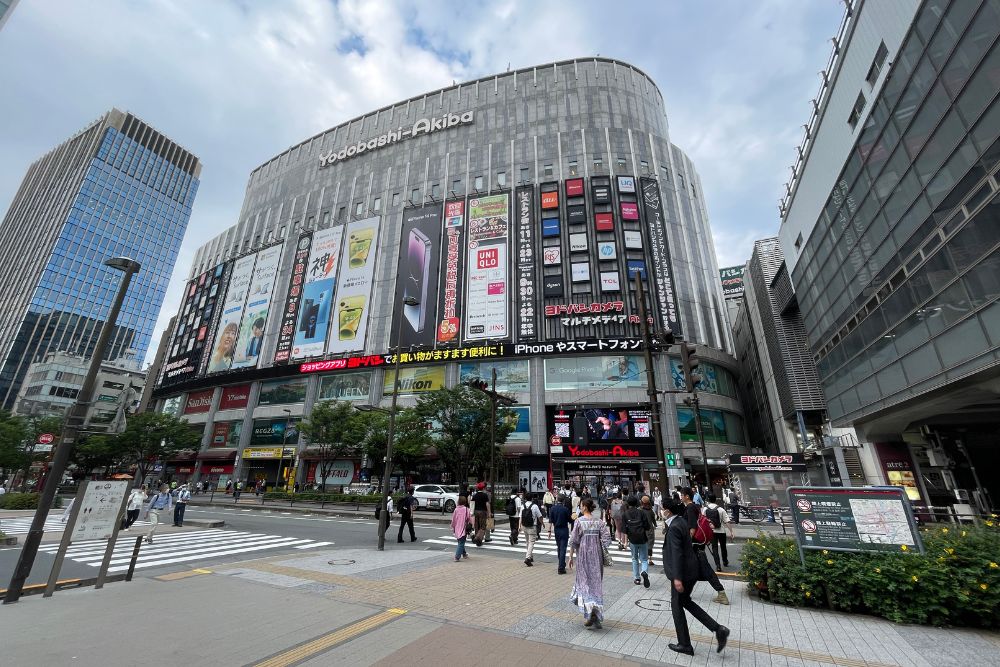 No visit to Tokyo is complete without a pilgrimage to the mecca for tech geeks — Akihabara, the ultimate destination for electronics and otaku enthusiasts.
It is a lively and colourful area that offers a variety of shops and attractions for different interests and tastes.
You can find anything, from electronic components to anime figurines in the numerous stores that line the streets.
You can also enjoy the unique culture of Akihabara by visiting maid cafes, game centres, manga cafes, and other themed establishments.
Akihabara is also home to Yodobashi Camera, one of the largest electronics stores in Japan.
This mega store has nine floors of products that cater to every need and preference.
You can browse through the latest gadgets, games, software, books, and more. You can also relax and have a meal at the food court or the restaurant floor, or enjoy the view of the city from the rooftop garden.
The building is also home to one of several cat cafés in the area. Yodobashi Camera is a must-visit place for anyone who loves electronics and shopping — and the food is pretty decent too.
Tokyo is a food paradise that offers a variety of cuisines and dishes to suit every taste and budget.
You can enjoy the freshest and finest sushi, the most satisfying and flavourful ramen, the crisp and delicate tempura, the juicy and tender yakitori, and many more.
The city is also a melting pot of cultures, where you can find dishes influenced by Western, Chinese, Korean, and other cuisines.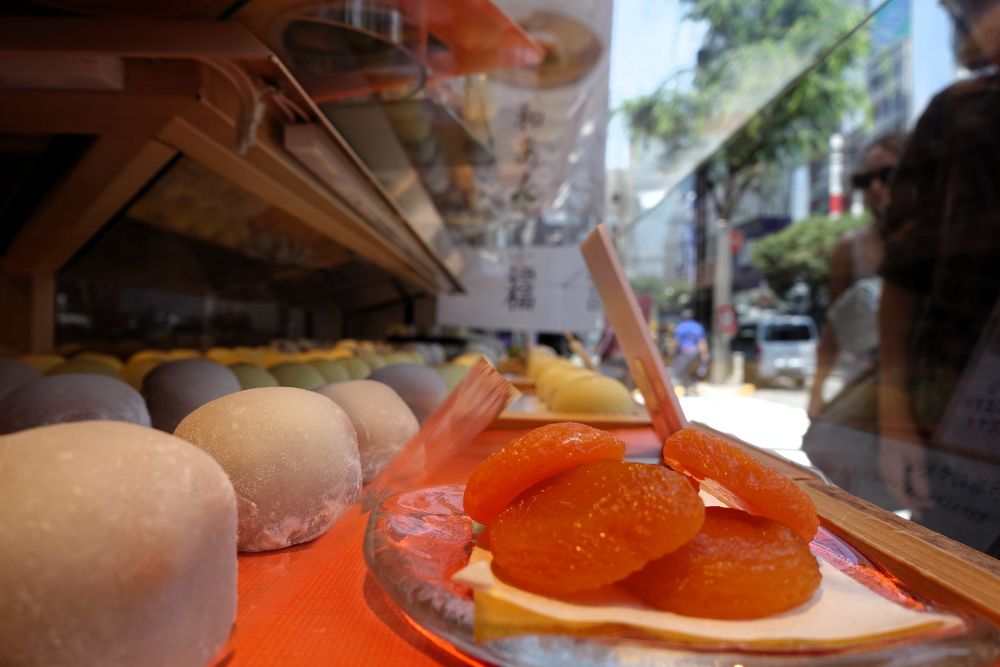 One stop that's always on our food itinerary is
Ginza Akebono
, diagonally across the street from the afore-mentioned Mitsukochi Department Store.
Ginza Akebono is a renowned wagashi shop in the centre of Ginza, Tokyo offering a variety of traditional Japanese sweets, such as mochi, daifuku, dorayaki and more.
Their famous mochi are fresh and delicious, and come in different flavours and fillings during the various seasons.
Our favourite in winter is the fresh strawberry mochi, while for this summer trip, dried apricots were on offer. As always, the mochi was soft and succulent which blended well with the natural sweetness of the dried apricots.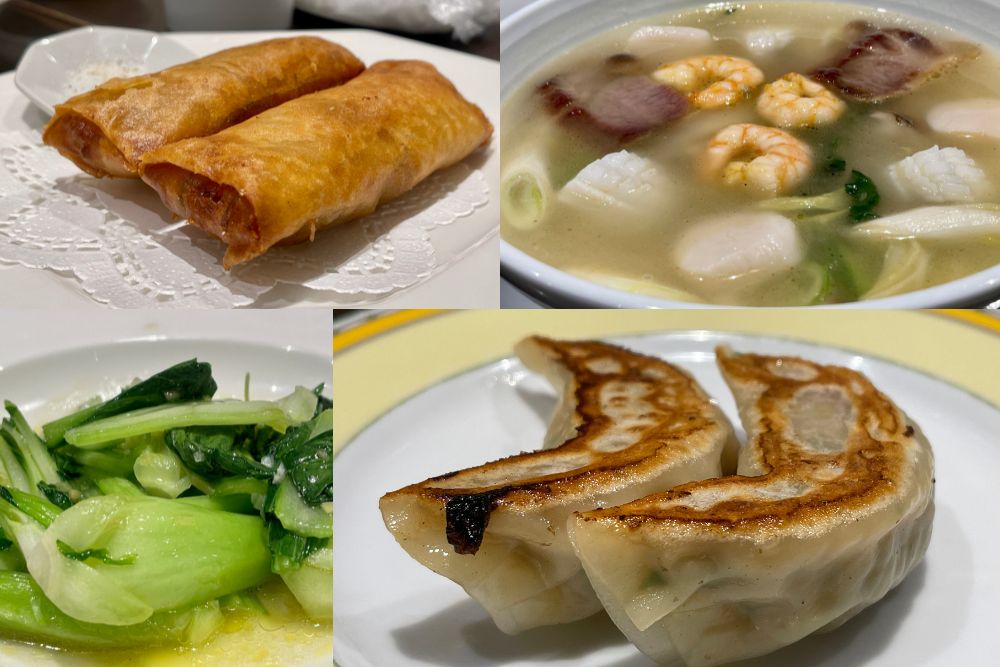 A favourite restaurant of ours in Ginza's Matsuya Department Store is the main branch of
Ginza Aster
, a Chinese restaurant that has been serving delicious and authentic cuisine since 1926.
The restaurant has a refined and elegant interior with Chinese art pieces, and offers a variety of dishes, such as dim sum, Peking duck, shark fin soup, and fried rice. It also helped that some of the staff spoke Mandarin.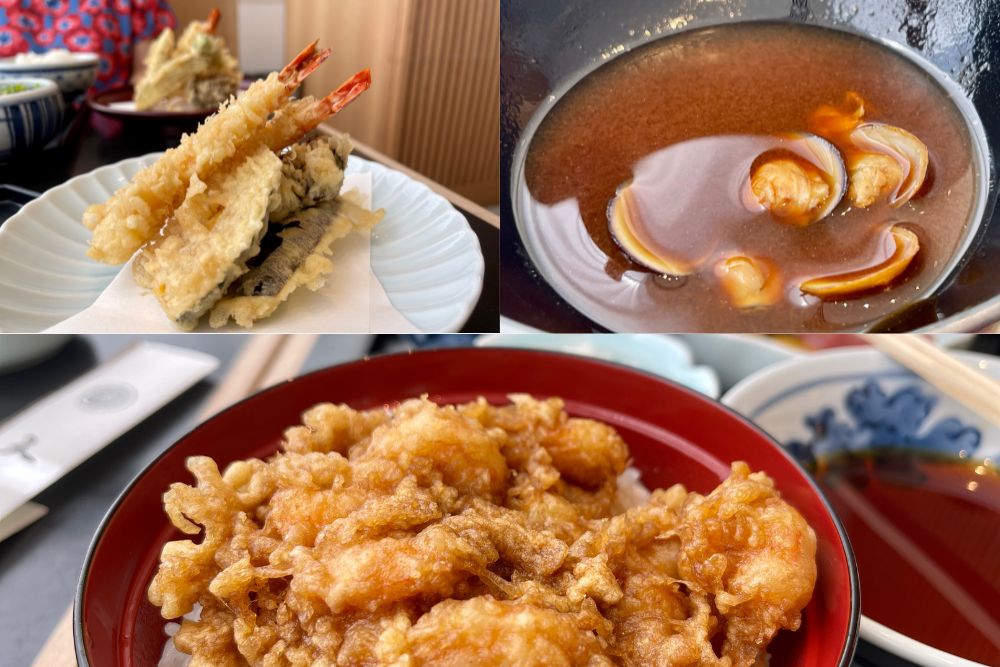 During this trip we discovered another restaurant with a rich history —
Ten-Ichi Ginza Tempura
— which was founded in 1930.
It is famous for its delicately fried tempura made from the freshest seasonal ingredients and is also a favourite spot for many political, business and cultural figures, as well as foreign VIPs.
On offer was a variety of tempura dishes, such as seafood, vegetables, and ten-don, and it has quickly become one of our favourite places to indulge in some great Japanese cuisine!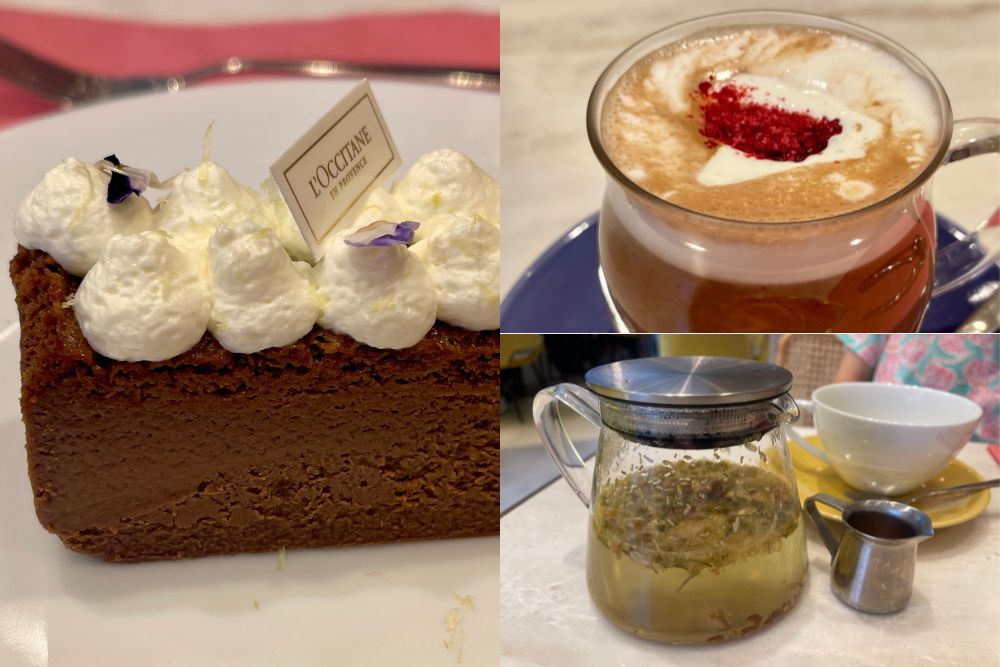 Mention L'Occitane and immediately one thinks of cosmetics. Unknown to many, the
L'Occitane cafe
is a cafe and restaurant that is located in Shibuya Ekimae Building, right outside Exit 5-2 of Shibuya Station.
It is a collaboration between the French natural cosmetics brand and the Japanese cafe chain Qu'il fait bon.
The cafe offers a relaxing and elegant atmosphere, with a view of the Shibuya crossing from the window.
The menu features French and Mediterranean dishes, such as salads, quiches, pastas, and desserts, as well as coffee, tea, and herbal drinks made with L'Occitane's unique ingredients.
Needless to say, this is a must visit for us as well, though the queues and wait can be long.
A Must Visit for Lovers of Horology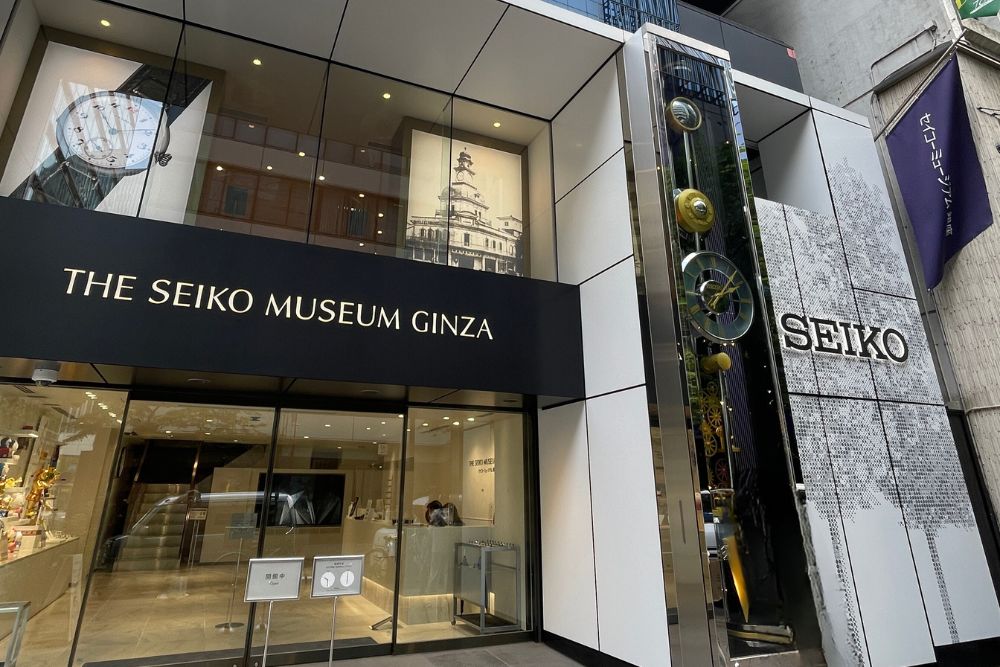 The
Seiko Museum
in Tokyo's Ginza district displays the history and achievements of Seiko, a world-leading watch manufacturer.
Admission is free and the museum is open from Tuesday to Sunday, 10:30 to 18:00. You can see Seiko's innovations, such as the first wristwatch and quartz watch in Japan, and the Olympic chronographs.
Some of the popular exhibits include: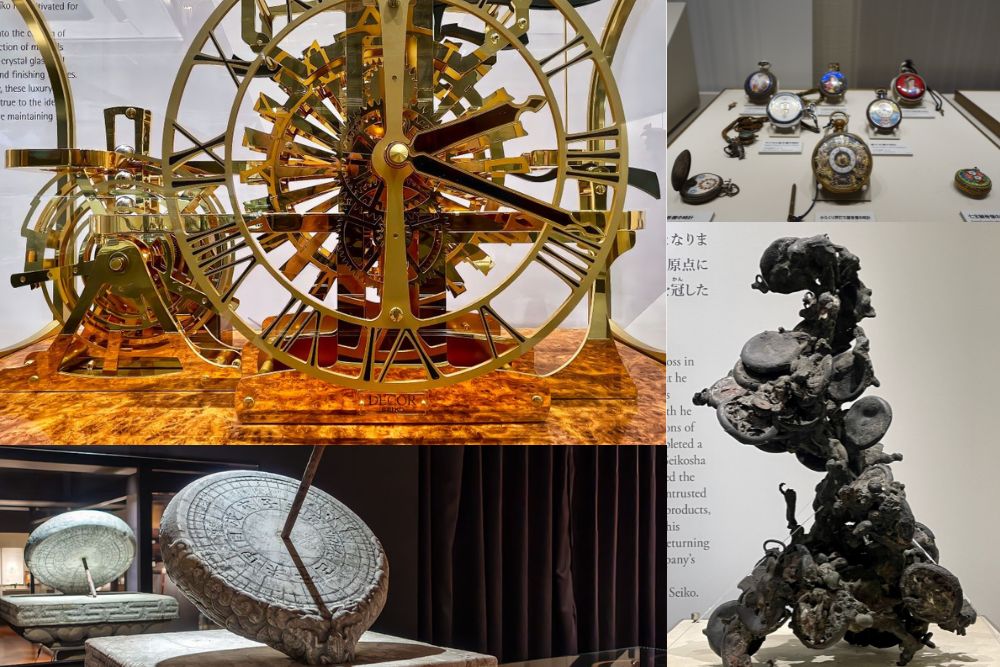 I visited the museum for the first time and loved it as a horology fan. The experience was a memorable one for me.
A touching display was the one of melted pocket watches from the Seikosha factory after the 1923 earthquake and fire, highlighting the disaster's impact on Seiko and its products.
A Gateway to Japan's Wonders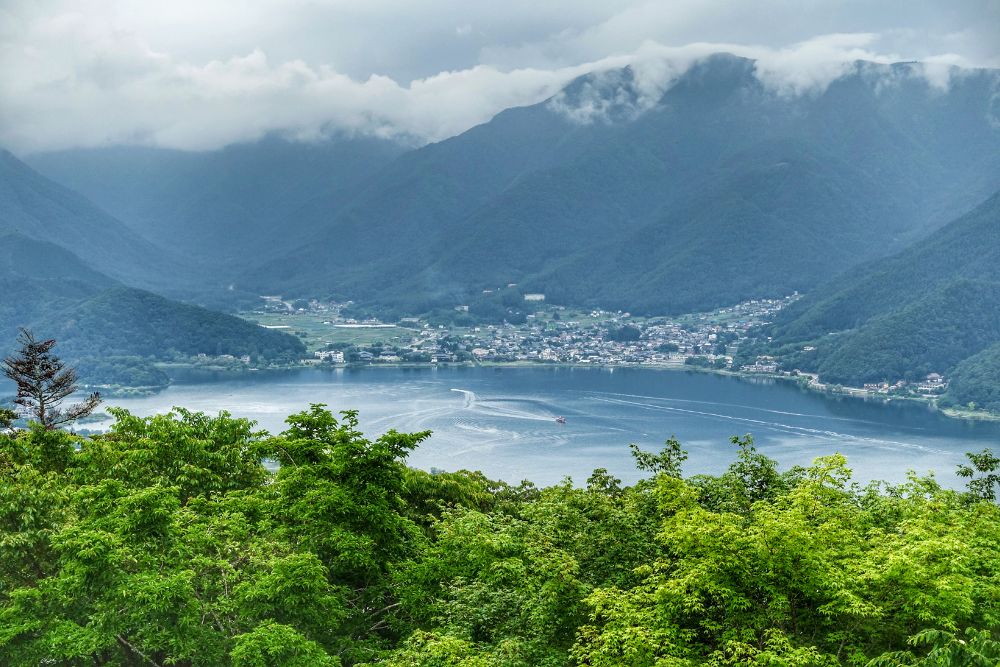 Tokyo is a great base to explore Japan. You can find many places outside Tokyo for nature, culture, history, or adventure.
For the first time we took the new Fuji Excursion train from Shinjuku to Kawaguchiko, a two-hour ride with comfortable seats, large windows, and free Wi-Fi.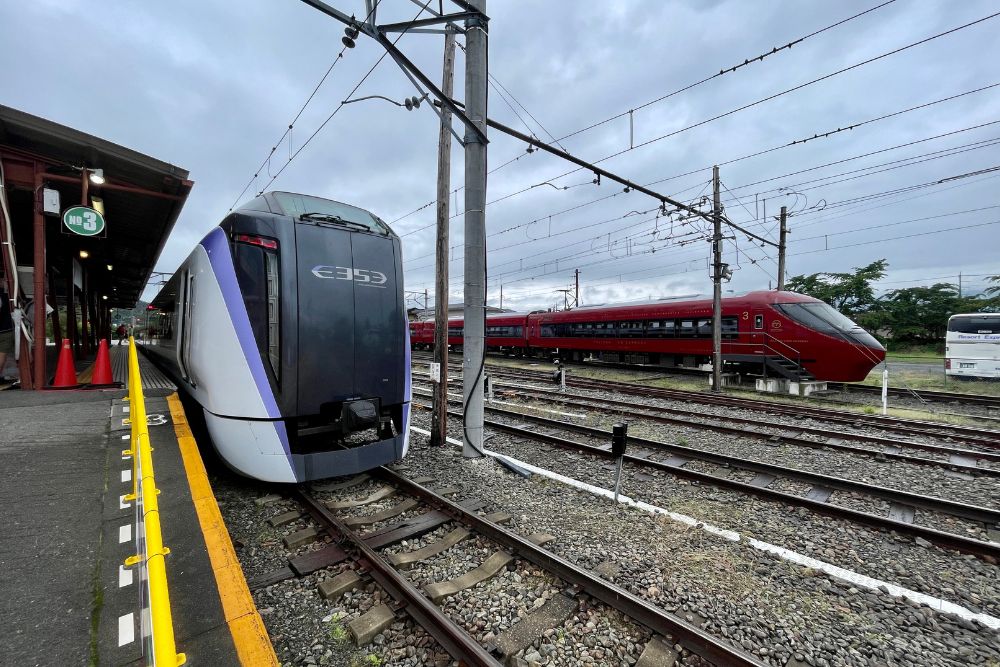 Kawaguchiko is one of the best spots to see Mount Fuji. You can do many activities there, such as boating, hiking, cycling, and hot springs.
Some of the attractions there include
Fuji-Q Highland
, a theme park, Kawaguchiko Music Forest, a music box museum, Oishi Park, a flower garden with a view of Mount Fuji and
Mount Fuji Panoramic Ropeway
, a cable car to the top of Mount Tenjo for a view of Mount Fuji and Lake Kawaguchiko (which we visited).
The ropeway runs every 5-10 minutes and costs 900 yen for a round trip.
The weather was wet so we couldn't visit the places we wanted to nor take any good photos of Mount Fuji as it decided to play hide and seek!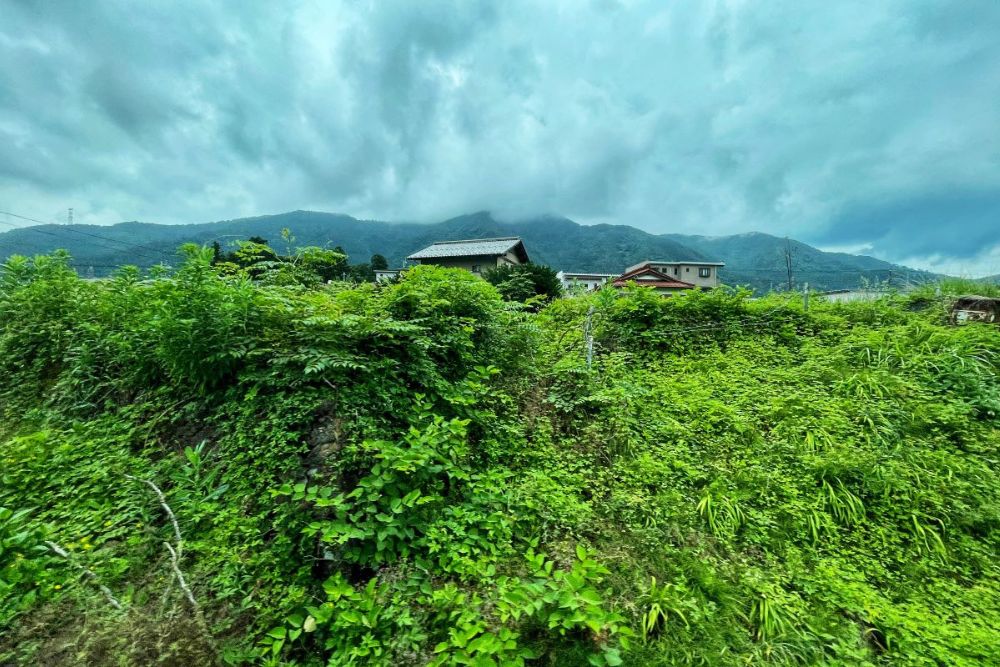 Tokyo is a city of contrasts. Whether you are looking for history, culture, entertainment, shopping, great food, or nature, you will find something to suit your taste and budget.
It's also well-connected to other destinations in Japan, making it easy to explore more of the country if you have time.
With so much to offer, Tokyo is the perfect destination for a short and sweet holiday that will leave you with unforgettable memories.