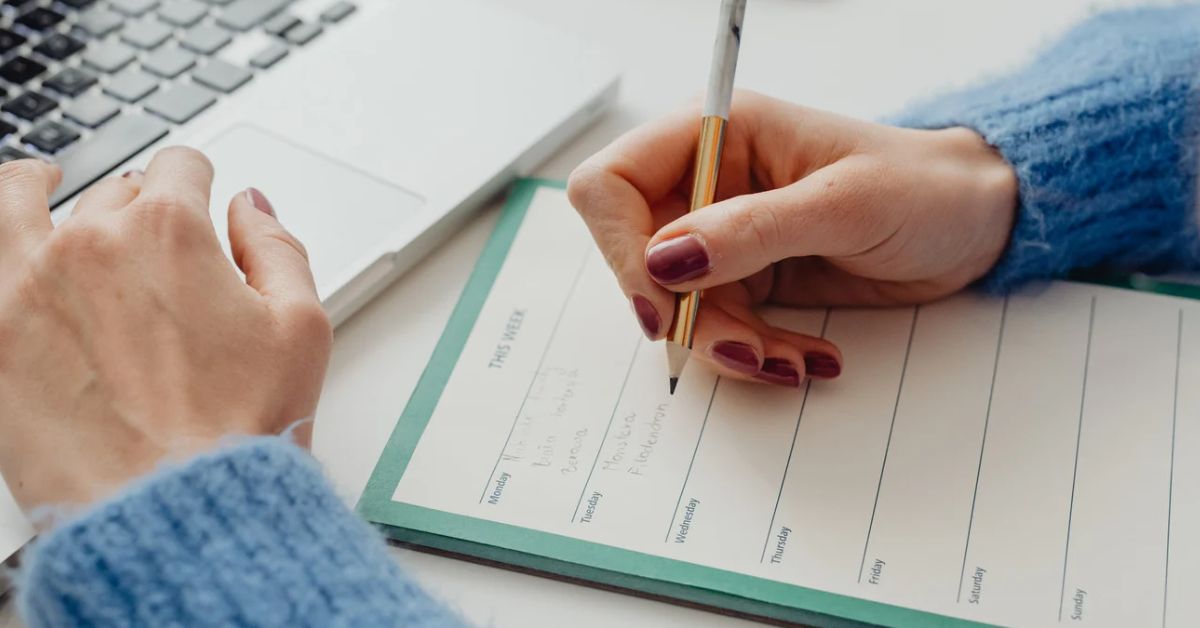 The powerful quote of Maya Angelou, celebrated American poet, memorialist and civil rights activist, in her famous memoir I Know Why The Caged Bird Sings touches on an aspect of the human condition.
Everyone has a story that they're yearning to tell, even if they don't know how to tell it.
This is especially applicable to silvers who've experienced a full life that is uniquely theirs – but have never slowed down and taken the time to process what they've loved, lived and lost, let alone put those reflections on paper.
But unpacking decades of unresolved and sometimes foggy memories is no easy task. It is worth attending a guided autobiography (GAB) group workshop, where trained facilitators lead a small class of seniors through a time-tested programme developed by American gerontology pioneer James E. Birren.
Normala Manap, an age care veteran with 30 years of industry experience and the current director of social development consultancy Age Matters, regularly conducts these workshops.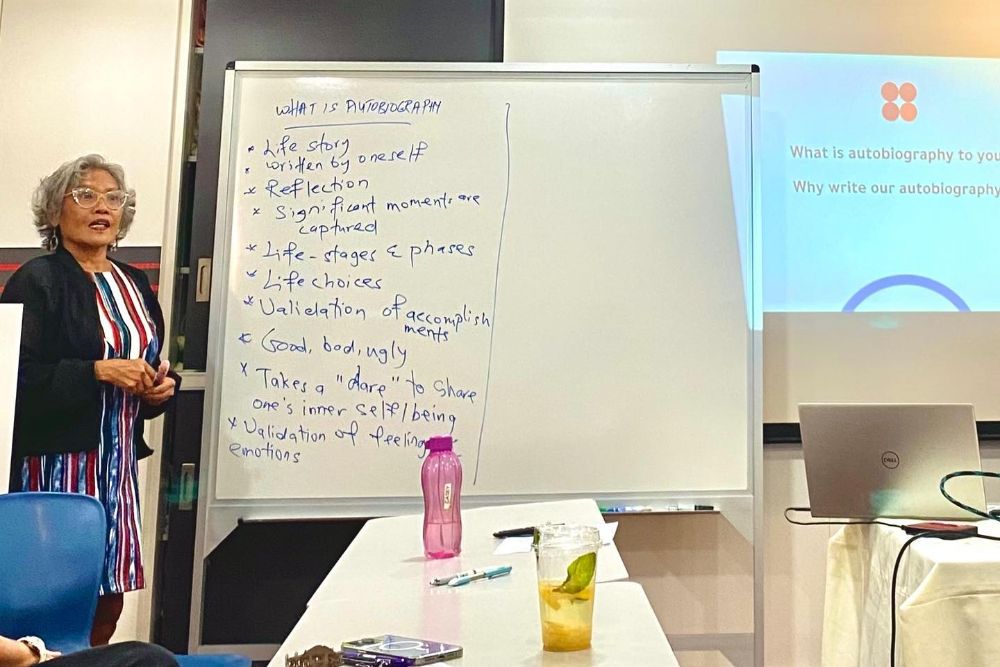 Her GAB sessions are the result of prompting by eventual participants — aged 50 and — to review their lives using primers themed around important aspects like career, family, experiences, spirituality and mortality.
They then pen these reflections down onto a couple of pages before breaking up into intimate groups to share their life stories.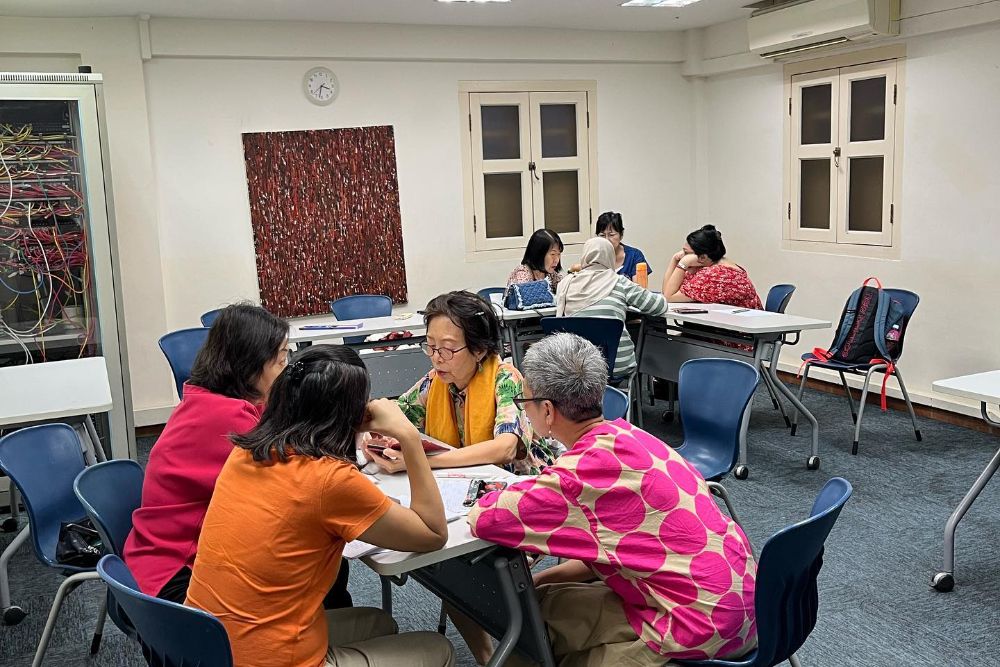 If the idea of talking about your childhood and love life with strangers sounds awkward, consider the 5 profound benefits that writing and sharing your autobiography can have on mental and emotional well-being.
1. Self-acceptance and resolution of unresolved feelings
"What you're doing is a life review – a complete reflection of your past. What happens in that process is you might be able to resolve things that have been sitting in your head or in your heart for a very long time,"
Studies conducted about the GAB process have shown that it often leads to a significant increase in feelings of self-worth, confidence and acceptance of one's life as it has been lived. Similarly, they also recorded a decrease in depression and anxiety.
2. Affirmation for underappreciated achievements
The sharing of one's life in a safe and accepting environment often leads to positive outcomes.
"There is this feeling of shared humanity when you're telling your story. You don't feel so alone about unhappy things that have happened in your life,"
3. Sharing fosters social connections
While stories are meant to be kept strictly within the confines of the group's "confidence circle", Manap says that it is common for friendships to extend beyond the workshop.
"Having heard so much about each other's lives, people always come away feeling connected and bonded with the people they have shared their stories with,"
4. Cognitive engagement when thinking, sharing and writing life stories
There are mental benefits as the GAB process helps participants to be "continuously engaged cognitively and socially", whether that comes in the form of "triggering their memory banks" with themed primers or chatting with group members.
It might even kickstart a writing or journaling habit — after all, one can hardly write a full autobiography within three half-day sessions. Manap ends off the class with a list of writing, editing and publishing resources for any aspiring memorialists.
5. Leaving a legacy for future generations
One profound benefit of taking the time to craft your autobiography is the history that you're passing down to future generations.
"You get to leave a legacy of your life to your grandchildren and beyond. And not just a legacy, but often, the chance to provide insights into the historical events of the day,"
Interested? Sign up for this upcoming GAB workshop conducted by Normala Manap of Age Matters. The series is highly subsidised, with the remaining workshop fees payable by SkillsFuture credits.