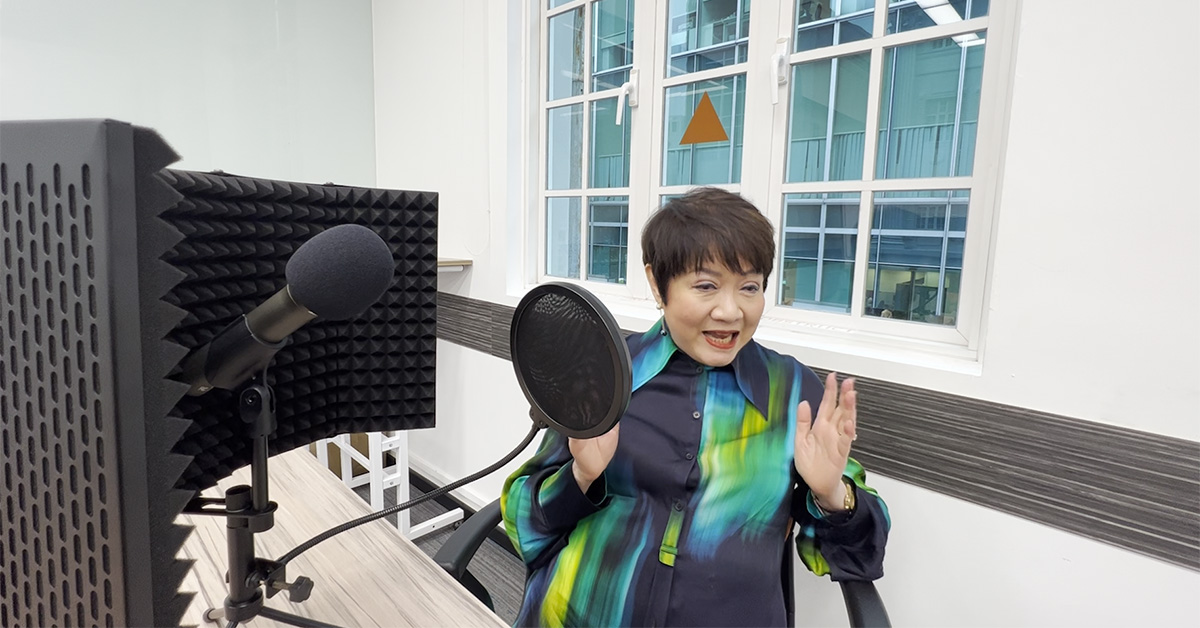 Dr Tan Bee Wan is taking the less travelled route to try and make her points about the connection between leadership and society.
Having worked in the social services sector as a social worker then Executive Director of the Singapore Council of Social Service and Community Chest of Singapore, as well as CEO of Tsao Foundation, she has experienced first-hand the needier side of Singapore society.
Dr Tan started social work when she was 21, as a fresh graduate. Her initial role was to look after abandoned children and their adoption.
"As a social worker I could only impact the beneficiary. I could not talk about policies or question them as openly as I do now,"
She spent a year in that role before joining the National Council of Social Services, where she worked with policy makers to create innovative programmes to effect change.
"That was true under the chairmanship of Dr Ee Peng Liang. He was open to change. When we set up Community Chest, we did about 20 programmes in 15 years,"
Wishing to share her experiences with a wider audience, Dr Tan has recently started a regular series of podcasts, Breakthrough To Change, which addresses the issues individuals and society face.
Although the podcast is not the most popular communication platform here, Dr Tan believes people should listen with intent, rather than be distracted by a video where they will wind up commenting on the presenter and not giving due focus to what is being said.
"Podcasts have been a hit in the US; from topics on self-development all the way to political issues,"
And she believes it will grow in popularity in Singapore.
Raising awareness of issues
Rather than trying to reach out to everyone, this 68-year-old wants to connect with an audience of changemakers; those with little time for frivolity and who would want to hear what she and her guests have to say that might help them gain more clarity about the issues that are shaping Singapore and the world today.
"I felt that for a 30-minute podcast, they can listen while they are driving. They can listen while they are on the MRT. And not be distracted. To me, that is the important part of it,"
However, not everything has gone to plan.
"When I launched the podcast, I texted 200 of my friends and asked them to listen and comment. You wouldn't believe, what they said! And these are my good friends….
"About 40% of them said they fell asleep within the first 15 minutes. Okay, so they were telling me the truth,"
Perhaps it was the time spent explaining the raison d'etre of the podcast series that distracted her listeners. In the second half of the launch podcast she spoke about the role of the elderly in society, like the plight of cleaners at hawker centres.
Why are they looking so grumpy, she asks. It's because they have to figure out a new system.
Previously, they went from table to table and cleared everything systematically; rubbish into one bucket, crockery and cutlery into another. Now, all the trays are placed at the tray return centre and they have much more cleaning up to do.
Dr Tan hopes the weekly podcasts will gain more traction as guests join her to discuss issues of leadership, mental wellness, the environment, HR policies, end-of-life care, and other pithy topics that are also used as a litmus test to define the effectiveness of leaders by society.
"I wanted to select issues that involve the individuals, first, then their organisations and the state.
Should Singapore be led into the future by society or the government? Dr Tan believes that the current generation and subsequent generations of people in Singapore will grow up more complacent.
"I believe that you cannot go forward without people owning up; to take responsibility,"
"The government has done so much; from deciding when you retire, what kind of houses you have; how you'll be rewarded,"
Four significant areas of concern
Dr Tan says there are four areas that need to be addressed.
"Critical thinking is very important. We have to be very creative in looking for solutions. But in order for a breakthrough, we have to relook at our values, and determine our priorities, especially in building a more empathetic society, where we value people.
The Breakthrough series can be downloaded on Spotify, Apple, Google, Amazon and on the
www.integrative.com.sg
website.