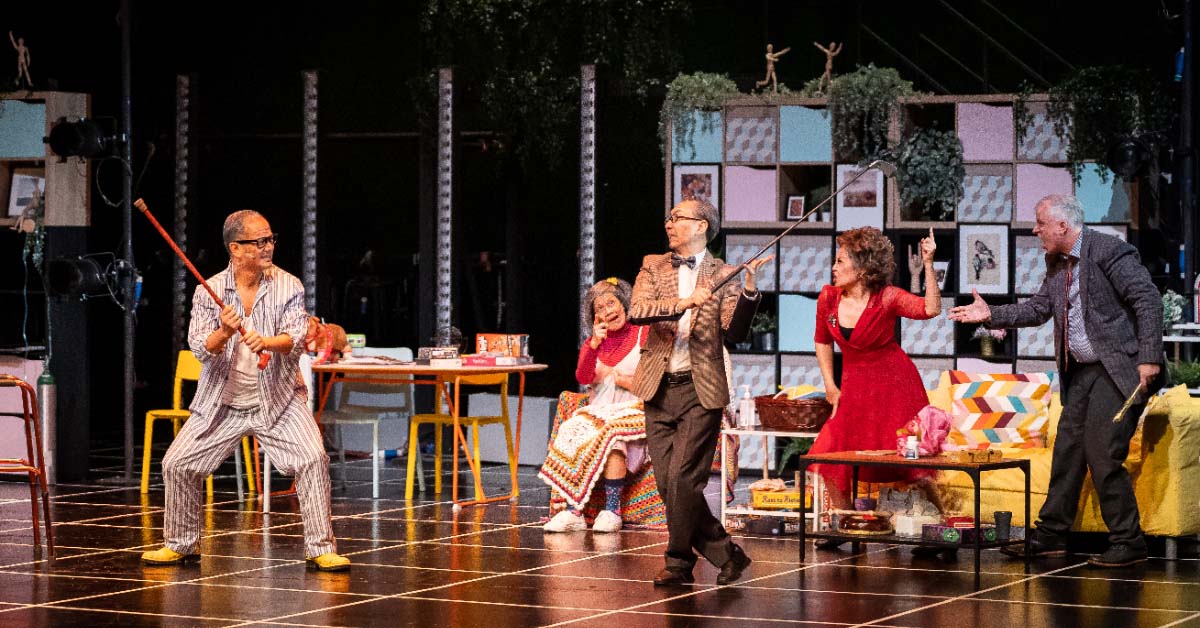 You are never too old to break out into song or dance as long as you are forever young at heart. That is but one key takeaway from the vibrant jukebox musical, Forever Young, now playing at the Drama Centre Theatre till October 3.
Based on the European cult hit by Swiss playwright Erik Gedeon, the funny, poignant and foot-tapping show was first staged here by Sing'Theatre in 2017.
In celebration of its 15th anniversary, the company — founded by show producer Nathalie Ribette — decided to re-stage the popular musical with a partially new cast, alongside an updated script adapted by Benjamin "Mr Miyagi" Lee.
Set in 2071, the latest Singapore version of Forever Young revolves around a group of retired homegrown thespians in a nursing home who reminisces about bygone glory days.
Once their no-nonsense nurse Sister Sara leaves the room, the oldies but goodies instantly spring to life, shaking their tail feathers as they belt out familiar pop tunes, rock classics and iconic lines from well-known plays and TV shows.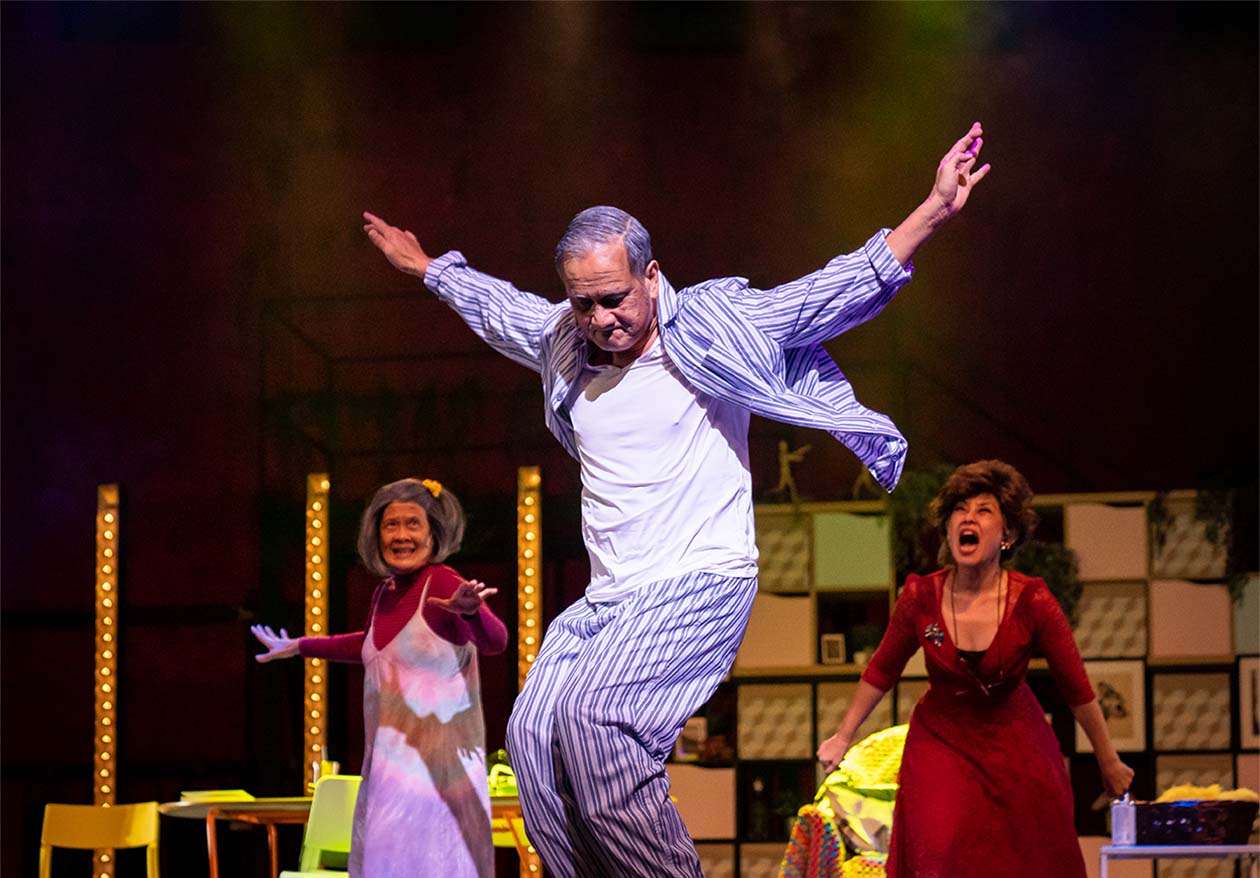 One cool new casting is Phua Chu Kang star Gurmit Singh who is not only treading the boards once again after a 16-year break, but also plays himself as an 106-year-old former TV star!
Other new cast members include stage veterans Denise Tan, Kimberley Chan and Mark Waite, while Hossan Leong (who also donned the director's hat), Julian Wong (also musical director) and Karen Tan reprised their roles.
If you love swaying and humming to Billboard hits both past and present, Forever Young is a must-watch. From Aretha Franklin's 'Respect' to Aqua's 'Barbie Girl' to Mark Ronson/Bruno Mars' 'Uptown Funk', there are plenty of earworms throughout the show that will have you foot-tapping and singing along for a good 90 minutes.
Besides the infectious hits, what really makes Forever Young swing is the multi-talented cast who not only could sing and dance with aplomb, but also have impeccable comic timing.
Gurmit Singh's physical comedy never fails to bring on the chuckles, while Karen Tan's hilarious and very colorful one-liners as an eccentric ex-actress were scene-stealers as well.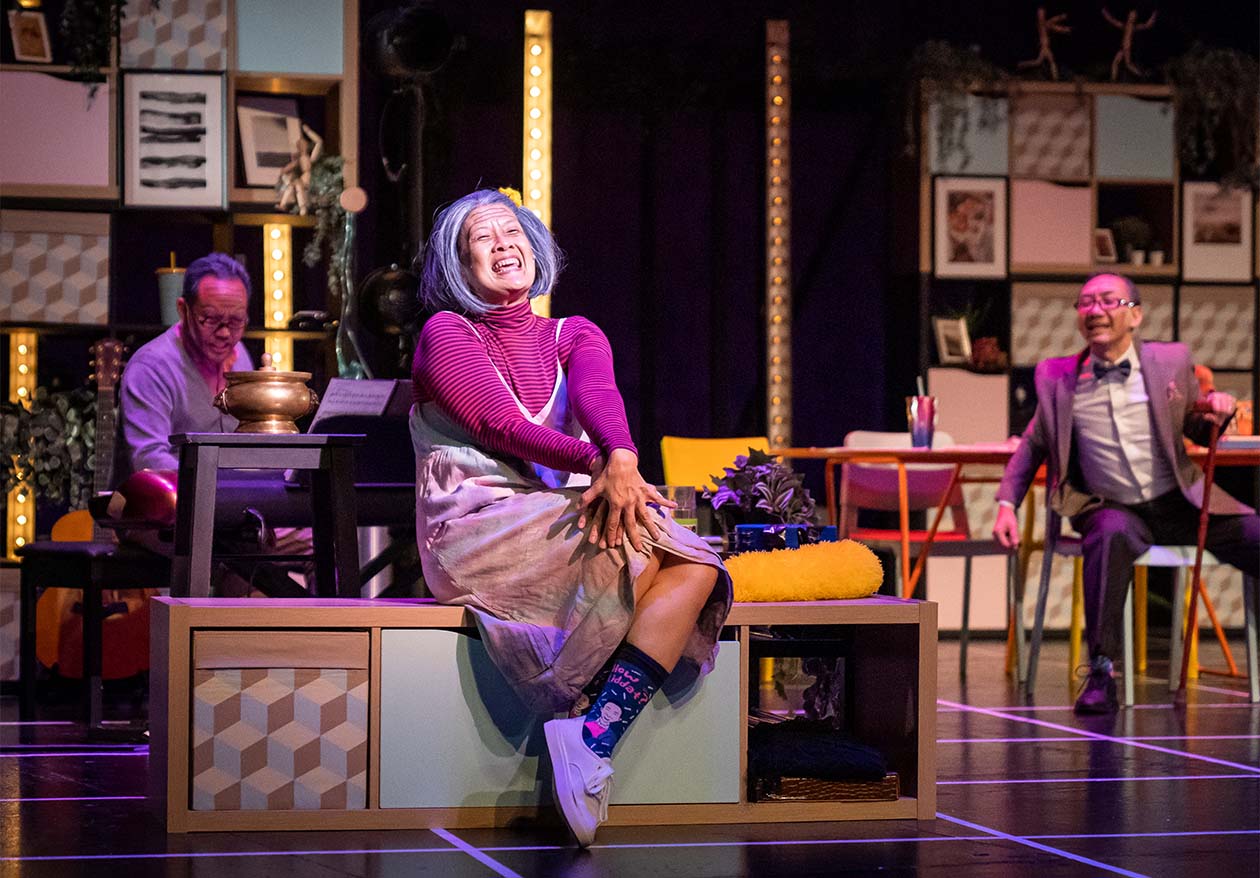 Singing-wise, Kimberley Chan impressed with an operatic solo number as her Sister Sara showcased her inner diva, whilst Denise Tan's ex-beauty queen delivered a haunting new perspective to One Direction's 'Live While We Are Young'.
A shout-out goes to Julian Wong too who — as a speech-impaired, keyboard-playing former musician — single-handedly provided musical accompaniment for all the song numbers!
In between the fun bits and upbeat musical numbers though, kudos to all the actors who also managed to provide glimpses of ageing issues that the elderly often face in their twilight years such as dementia, reduced mobility, and frequent falls.
A delightful musical that highlights eldercare concerns in equal measure, Forever Young is worth checking out no matter how old or young you are.