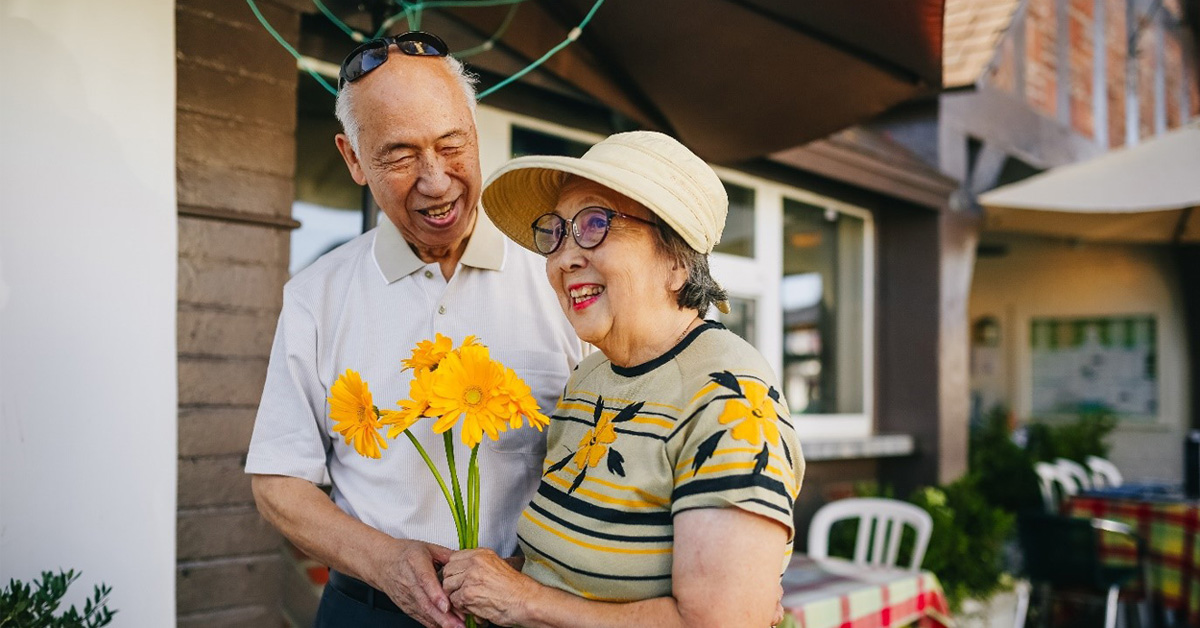 Love, especially in the Asian culture, often deviates from fairytale expectations and is plastered with labels, tying one down to notions that are archaic.
Love is normalized to only happen when one is young, and the expectations placed on those getting on in years are to have a good family surrounded with grandchildren — and falling in love again is out of the question.
Even if one is not outwardly condemned or judged for falling in love again, the scornful look from onlookers, or even the fear of that possibility, is enough to scare off the prospects of love.
But does love always have to fit in a mould determining how it should look like?
SilverStreak spoke to 83-year-old Annie, who entered her second marriage in her 70s, on how love finds a way even across the passage of time and the twists and turns of life.
Annie and her now-husband, Eldin, first met back in school when they were 17, and were in a relationship for three years. However, as life would have it, their lives temporarily parted ways when Annie moved over to Bangkok to be a missionary and a teacher at 21.
Upon returning to Singapore two years later, Eldin proposed to her. However, Annie rejected his proposal, and they parted ways, both going on to marry their respective partners.
Following an unfortunate turn of events, Annie found herself a widow in her 30s, and she shared that over the years, she had learnt to lead a content life of singlehood, filling up her time with family, friends, and work.
To her, life was fine as it is, and she never imagined the possibility of being married again. Decades later, Eldin found himself single as well, following the death of his wife of many years.
They reconnected properly not long after, and, though they were both in their 70s — well above the normal age of marriage, he decided to pursue her once again. It didn't take long for the prospect of marriage to pop up, and the couple tied the knot in a simple ceremony in 2017.
Like with every relationship, especially one that is out of norms of society, their journey was also riddled with various challenges along the way, as Annie shared. Faced with wagging tongues, they had to battle through thoughts of self-doubt and indecision.
"Is this the right decision to make? Do I really want this? What would others think of me?"
But that didn't stop them from pursuing what was important to them.
Now, having been married for almost four years, the couple finds simple joy and companionship in being together, with their weekly music jamming and mahjong sessions with friends.
Their story shows that love is simply just love — the desire for two to enjoy companionship with each other.
Though society may tag love with labels and restrictions, if there's one thing to be learnt from their story, it is that we are all free to love, regardless of our age, and these positive experiences are not something to shy away from.
When asked about what advice she has for Silvers looking to enter a relationship later in life, Annie shared her belief:
Life can throw lemons at you, and perhaps those lemons come with the labels of "it's been too long", "you are too far apart" or "you are too old for this".
But if you believe that love and life is not tied to your age, and are willing to take a leap of faith to pursue the joys of life, the lemonade made will be one that is sweet and satisfying.