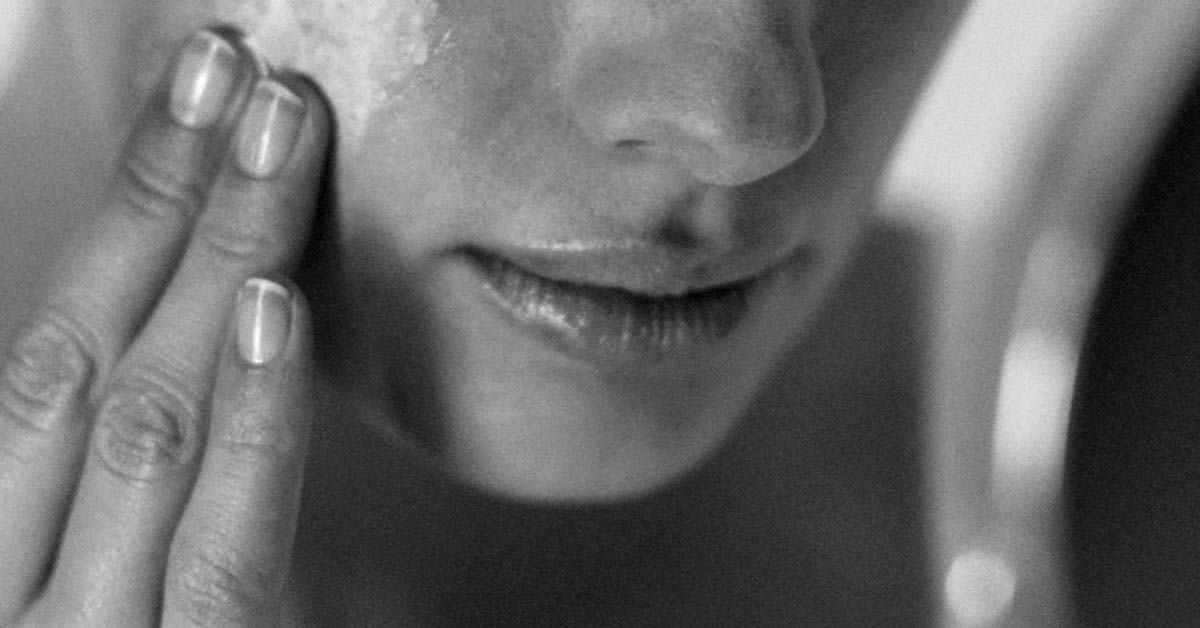 When did you start noticing the beginning of facial ageing? The majority of people may say around their mid 30s or 40s. Actually, skin ageing begins when you're around 25 years old.
Our skin works as the biggest organ of the body and changes over time. Hence, skincare for matured skin differs from youthful skin.
How to look after matured skin?
How to choose proper anti-ageing skincare products?
How to deal with skin issues, especially during this COVID pandemic era?
Let's understand more about what changes have happened to matured skin.
Once you hit your mid-40s, you may start noticing that your skin is no longer able to keep moisture as before and you start developing uneven skin tone or pigmentation. Meanwhile, acne marks or scratches take longer to heal, and the skin looks dull, lacking radiance.
Ageing skin becomes thinner, and loses fat, collagen and elastin. It no longer looks as plump and smooth as before. Reduction of oil gland activity and years of sun exposure causes wrinkles, dryness, and sunspots.
Generally speaking, ageing skin is fragile, and it needs essential basic protection including hydration and sun protection plus advanced skincare aimed at anti-ageing.
2. Basic skincare regime you must not skip — moisturizer and sunblock
If you are a minimalist or don't like layers of skincare in the tropical heat and humidity you only need to pay attention to two things for good basic skincare: A suitable moisturizer and adequate sunscreen.
A suitable moisturizer could stop hydration loss from the skin and improve the effects of skin dryness. If your skin all along has been very oily, you may want to consider something light like a gel moisturizer or lotion. However, if you always feel your skin is very 'tight' and dry, you need to consider something with a thicker texture like a cream moisturizer.
Do remember to check whether your cleanser is too harsh, and a soap-free cleanser is strongly recommended.
The principle for sun protection can be remembered by the simple "ABC" Rule.
A – Avoidance, B – Block (using a hat or umbrella), C – Cream (sunscreen)
A and B are quite straightforward, but C requires some explanation.
Adequate sunscreen usage requires you to use minimally SPF 30, PA +++.
To apply an adequate amount, squeeze out a $1 coin size on the palm for the whole face. It may seem like a lot, but now you probably realise you've actually not been using enough sunblock!
Reapply sunscreen regularly — every 3-4 hours — as the effects of the protection wear off over time.
Use sunscreen every day, no matter whether you are indoors or outdoors, regardless of whether it's sunny or rainy. Keep in mind that Singapore has among the highest UV exposure in the world.
3. Advanced skincare for anti-ageing
On top of the basic skincare, you should add skincare with ingredients of antioxidants (e.g. Vitamin C serum), retinoids, and peptides to improve dullness and wrinkles.
Misuse of retinol may cause skin irritation, so I would suggest starting with a low concentration and low frequency (1-2 times a week at night only) and slowly increasing the frequency.
Meanwhile, use adequate amounts of moisturizer and sunblock to counteract the drying effect and photosensitivity from retinoids. Some topical retinoids are prescription medications, and you will require a doctor's advice on how to use them correctly. Please don't self-treat your own skin with harsh topical retinoids (e.g. Differin or Rectanyl, etc.)
If your skin is thin and sensitive and cannot tolerate retinol, you can consider copper peptide as a gentle alternative ingredient.
Here are some basic healthy habits to observe.
5. Skin issues post-COVID vaccination
As aesthetic doctors, we do treat an increasing number of cases of post-COVID vaccination skin issues. Based on the adverse event report following COVID vaccination, more than 90% of the vaccine-related complications are skin-related. These include acne breakout, eczema or rosacea flare, and swelling over the previous filler injection site. Do not panic if you encounter any skin issues; normally it is temporary and can heal quickly with some prescription medications. Do not hesitate to see a doctor for help.
6. The aesthetic treatment you may want to consider for anti-ageing
There are numerous treatments available to help lift and tighten the ageing face. But this is a big topic that requires professional advice.
But, one principle I would like to share about anti-ageing: Start your anti-ageing skincare and aesthetic treatment from age 30.
But, that said, it's never too late to get started!