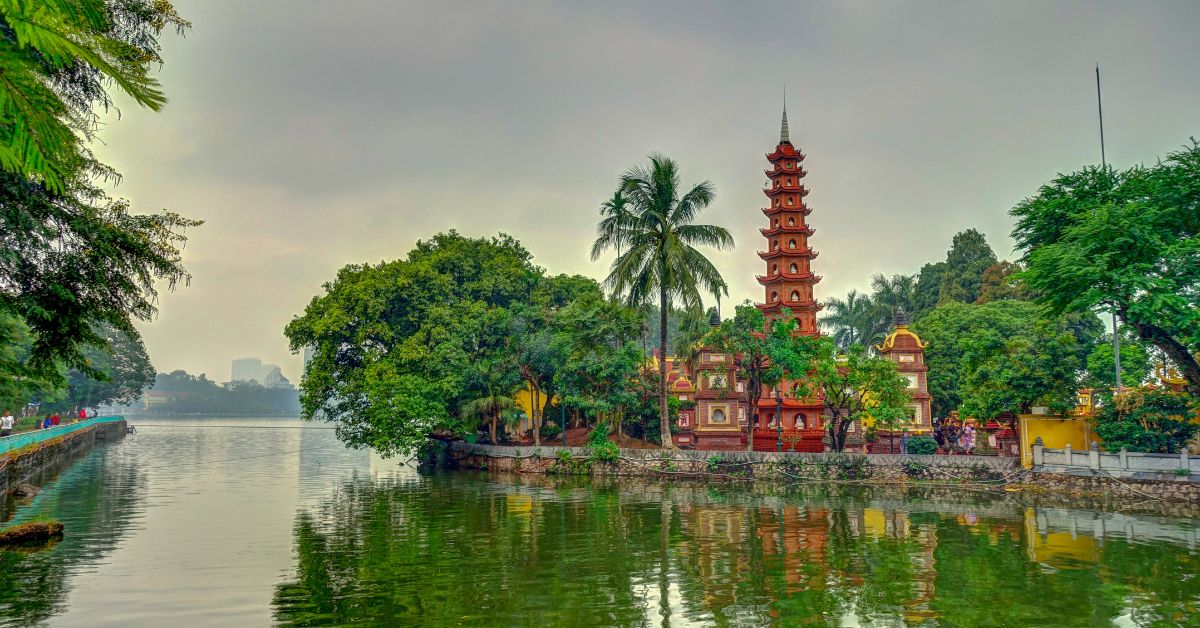 Hanoi has become increasingly popular with Singaporeans keen on destinations that are a short flight away.
A 3½-hour flight makes this a good weekend spot to explore — for the history, rusticity and cuisine.
Hanoi also serves as a springboard for visitors heading to places such as Halong Bay, Sapa, or other holiday destinations in north Vietnam.
Whether you are there for a getaway or using it as a gateway, time will be limited.
Here are some ideas on how you can get as much bang for your buck and time.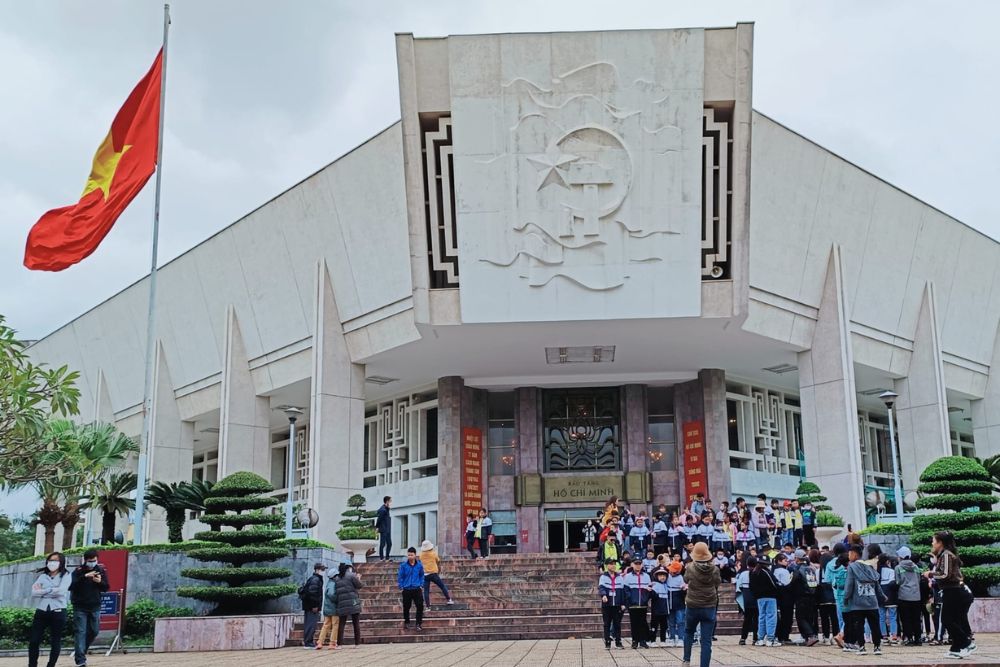 First time visitors may be surprised that the Ho Chi Minh Mausoleum is in Hanoi and not in Ho Chi Minh City.
Ho Chi Minh fought for Vietnam's independence from French colonial rule, and when the then South Vietnam's capital, Saigon, finally fell, it was re-named Ho Chi Minh City in his honour.
Uncle Ho's revered place in Vietnam's history makes it an important pilgrimage site for Vietnamese. If you adhere to the adage 'go where the locals go', head for the HCM Mausoleum.
You will find groups of school children on their learning journey, solemnly waiting in line to view HCM's embalmed remains. There could also be groups of Vietnamese ladies dressed in their colourful ao dai, the traditional costume.
I caught the Changing of the Guards at noon, with the ceremonial goose step, and a reminder that Vietnam is still a communist country.
The mausoleum is part of a whole complex dedicated to HCM, so there are other things to see, all in one compact morning. The buildings making up the former residence and offices of HCM are well-preserved, set within lush green surroundings. There is also a stilt house recalling HCM's austere lifestyle.
Next door is the HCM Museum, showcasing the revolutionary struggles of HCM. Separate admission fees apply for the residence and the museum.
Imperial Citadel in Hanoi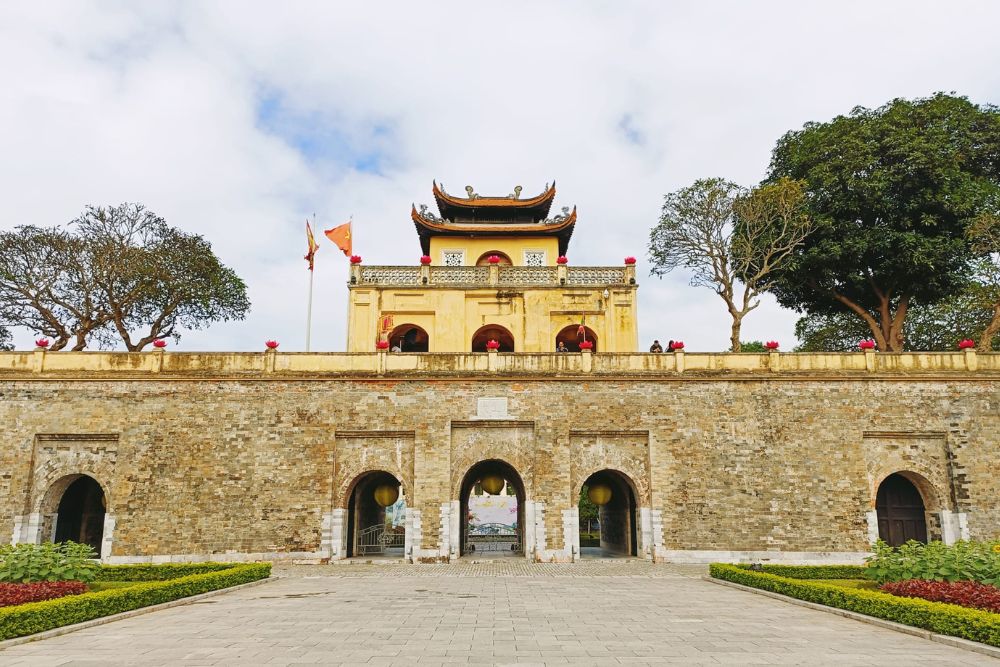 As a repeat visitor to Hanoi, what surprised me was that it had an Imperial Citadel. Hue, in central Vietnam, is best known for its Imperial City. But Hanoi's citadel is actually older.
The citadel was the centre of power for centuries, until the capital moved from Thang Long (as Hanoi was previously known) to Hue, and a royal capital was built there from 1803. Both the citadels in Hue and Hanoi have attained UNESCO heritage status.
The Imperial Citadel lies in the heart of the city, but feels a world away from the Hanoi's hustle. And on the day I visited, I did not see any organised groups of domestic or international tourists. This made it wonderful for picture-taking without being photo-bombed.
The most popular spot for shots would be the South Gate, which has the majesty of palace entrances. The other buildings reminded me of the Forbidden City; on a smaller scale of course, but still exuding Oriental charm, sans the crowds.
At the end of the citadel is the D67 House, which served as the army's headquarters during the Vietnam War. The house was built in 1967, hence its name.
For a silver, that's 'only' 55 years ago, but the house has a much older feel. The pattern of the floor tiles, the wooden mid-century furniture and the fading wall maps make the rooms very vintage.
Conveniently located next door to the Imperial Citadel is the Military History Museum. The museum also has a collection of exhibits in the outdoor area, like downed French and American planes. The old flag tower also lies within its premises
Not a history buff, while your travel companions are into all things military? Don't worry, there are good cafes where you can relax while waiting for them.
For example, Highlands Coffee is right at the base of the flag tower. The company was set up by an entrepreneur who was born in Vietnam and grew up in Seattle. Inspired by the rise of Starbucks, he returned home and started Highlands Coffee, the leading coffee chain in Vietnam.
I take my coffee hot, with milk and sugar, and found the usual suspects like Cappuccino, Latte and Mocha in the menu. But for something more authentically local, I go in search of Egg Coffee.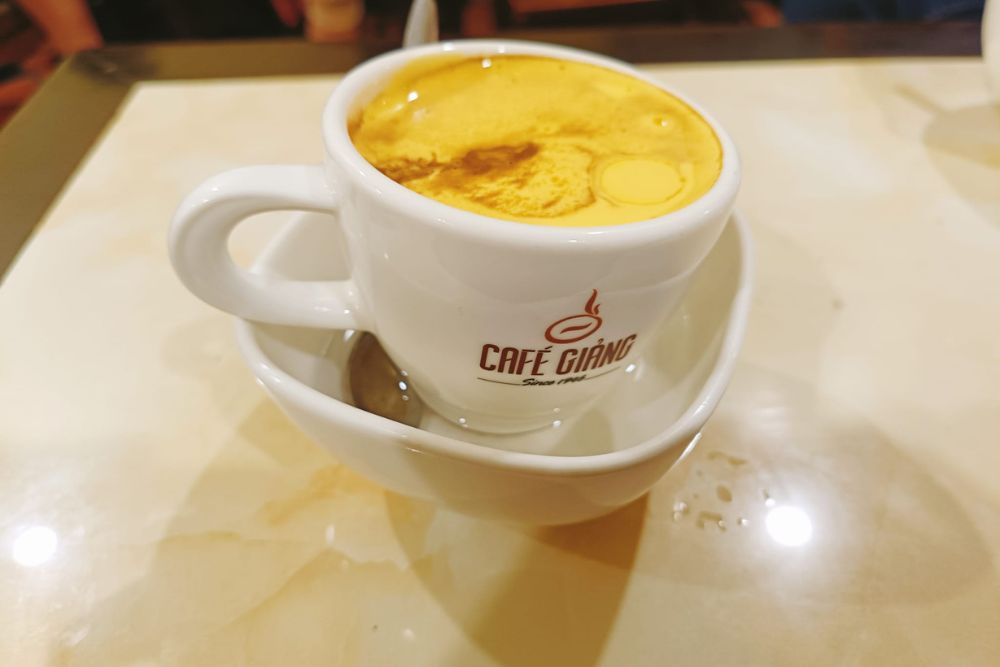 Egg coffee was invented in 1946 by Nguyen Van Giang, a bartender at the legendary Metropole Hotel. In the aftermath of World War II, a shortage of milk led to the experimental use of eggs, and cà phê trúng was born.
Giang left the hotel soon after, and set up his own café. The inventor of this dessert coffee has passed away, and there are now numerous places claiming to sell 'authentic' egg coffee.
Café Giang, in Hanoi's Old Quarter, is widely regarded as the closest to the original. On the ground floor, there are family portraits which include the patriarch and the current second-generation owner as a young child. Seating is on the second storey, with low tables and small stools.
Egg coffee is a dark brew topped with a sweet and silky concoction made from eggs, condensed milk and vanilla, and has been likened to liquid tiramisu. At only S$2 at Café Giang, I told myself forget the calories, I will enjoy two cups — hot and cold!
Cheap and Good Street Fare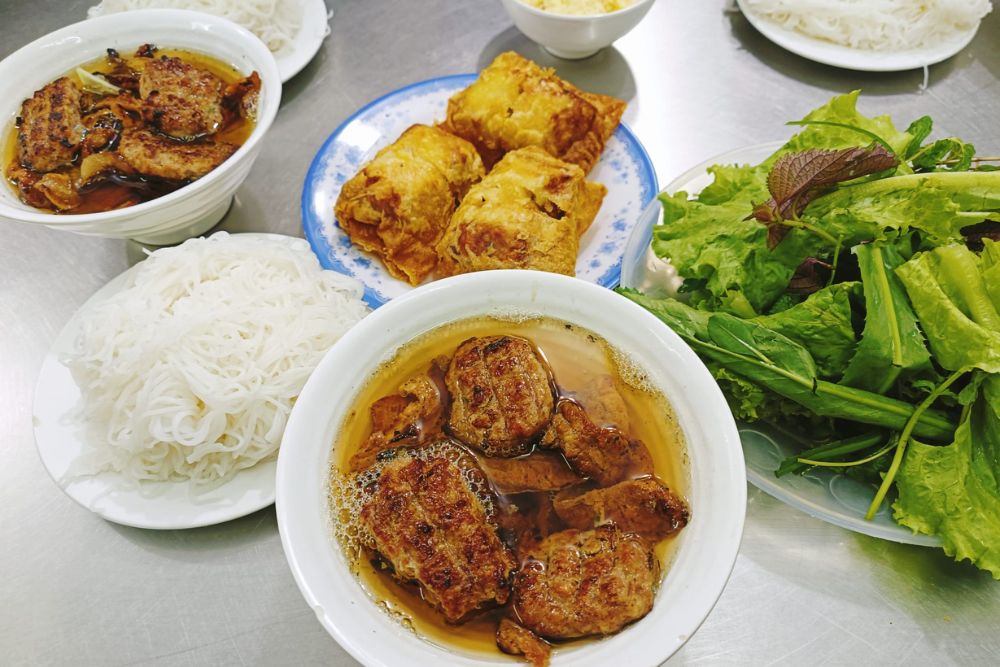 Vietnam is well-known for its street food, and most of us are familiar with Pho and Bahn Mi. The dish that is native to Hanoi would be Bun Cha. It consists of grilled pork (Cha) in a broth and rice noodles (Bun), along with fresh vegetables and herbs, and a dipping sauce.
During an official visit to Hanoi in 2016, then US President Barrack Obama famously took time out to dine with the late celebrity chef Anthony Bourdain at Bun Cha Huong Lien. There are different versions about how the filming of a segment for an episode in Parts Unknown came about. What is clear, however, is the instant fame gained by the family-run restaurant.
I went during lunch, and the first storey was filled with locals. My travel companions and I were quickly ushered to the second level — to the very same room where Obama had dinner. There are now framed photos all over the walls to immortalise the event.
The metal-top table, plastic stools and dining utensils – supposedly the very ones used during the dinner – have been placed within a clear casing. The menu now features Combo Obama: 1 Special Bun Cha + 1 Fried Seafood Spring Roll + 1 Hanoi Beer (around S$6.80).
Bun Cha Huong Lien, while popular, it is not unanimously regarded as the best Bun Cha in town. More than one local whom I spoke to highly recommended Bun Cha Dac Kim, which started business in 1966.
Bun Cha Huong Lien or Bun Cha Dac Kim? My preference is for the former, possibly less 'authentic' in its taste, but more suited to an international palate.
Bun Cha Huong Lien or Bun Cha Dac Kim? My preference is for the former, possibly less 'authentic' in its taste, but more suited to an international palate.
Accommodation and Shopping
Most tourists stay in the Old Quarter, the urban core of the city. It was once made up of 36 streets, with each street focusing on a specific trade.
Many establishments have been converted to hostels and hotels, along with restaurants and cafes, as well as souvenir and other shops catering to tourists.
Instead of navigating the streets of the Old Quarter – and risk being knocked by the ubiquitous motorcycles – I focussed my shopping at the Dong Xuan Market, where hundreds of stalls spread over three storeys offer a myriad of options under one roof.
You can bargain for handicrafts, clothes, snacks and much more. Next to the market is a small alley selling cooked food and drinks at very reasonable prices.
On Friday, Saturday and Sunday evenings, there is a night market outside the Dong Xuan Market. It can be pleasant to finally walk around in the Old Quarter when it is free from vehicular traffic.
You don't have to go down the whole stretch though; after some time, it's the same goods sold. Remember to keep your valuables close to you.
Singapore Airlines is the only full-service airline flying to Hanoi from Singapore. The others – Bamboo Airways, Scoot, Vietjet and even Vietnam Airlines – offer budget seats.