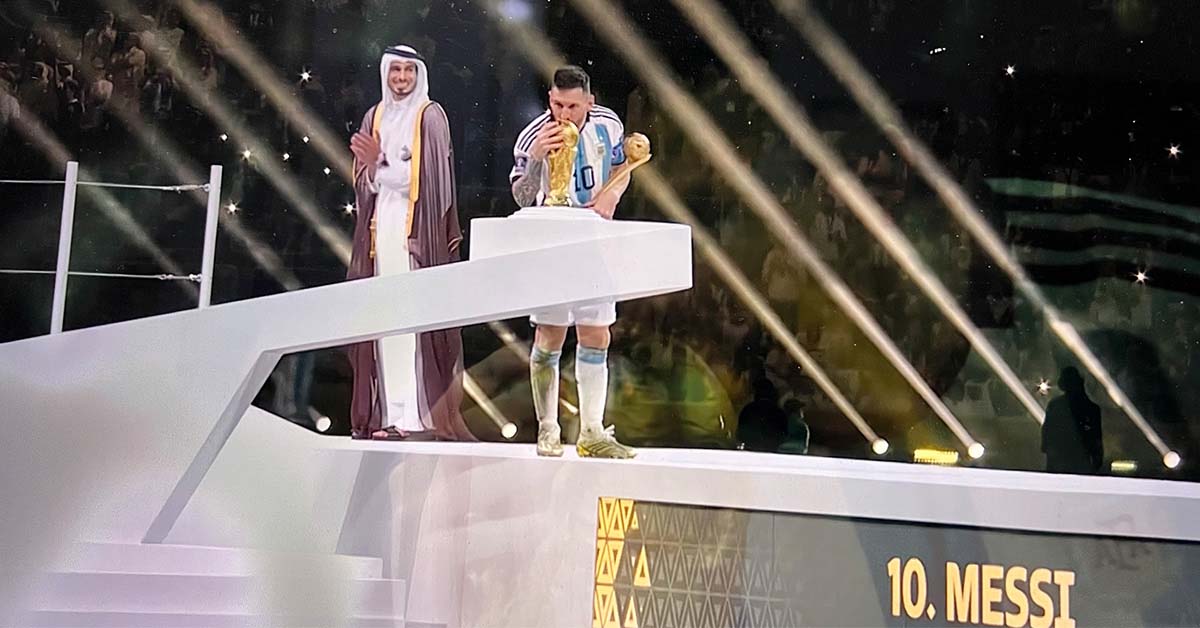 Sunday's final between France and Argentina was a classic showpiece.
In my opinion, in probably the wildest final in the tournament's 92-year history, Argentina won its third World Cup title by beating France 4-2 in a penalty shootout after a 3-3 draw.
It featured two goals from the 35-year-old Lionel Messi and an unusual hat-trick by his 23-year-old heir apparent, France striker Kylian Mbappé.
"It's a very special final for a special occasion for Qatar which had brickbats thrown at them right from the day they first won the World Cup bid,"
For Messi, it's more than a dream come true. He's now the youngest (18 years 357 days against Serbia & Montenegro in 2006) and the oldest (35 years 155 days against Mexico) player to score and assist in a single World Cup since 1966. Little wonder, he was voted the best player in Qatar.
Former Malaysia Cup striker Simon Fernandez, 68, hails Messi as "someone close to impossible to match". He added: "My generation can't compare him to (Diego) Maradona because Messi is simply extraordinary".
This was Argentina's third World Cup triumph and the first since Maradona won it for them 36 years ago in 1986 in Mexico.
After nearly a month of action filled with exemplary surprises and stunners across 64 games, 172 goals and the dramatic final completed, you just shake your head in disbelief.
Just look at the statistics:
In my opinion, if there is one team that has truly upset the calculations of pundits, bookmakers and fans alike, it is Morocco.
As if beating Belgium 2-0 and drawing with Croatia 0-0 was not enough, they went on to beat Spain on penalties in the round of 16 and then shocked Portugal 1-0 in the quarterfinal to become the first African nation to make it to the semi-final.
In the final analysis, it has truly been a fan-centric and inclusive tournament that has appealed to all types of fans from different backgrounds.
The stadiums have been fantastic and fan-friendly. Not to mention the fact that fans have been able to watch multiple matches during the same day, something unheard of in the past editions of the World Cup.
Hats off to Qatar, having hosted the world's first desert-terrained World Cup, something thought unimaginable, by most of the footballing world.