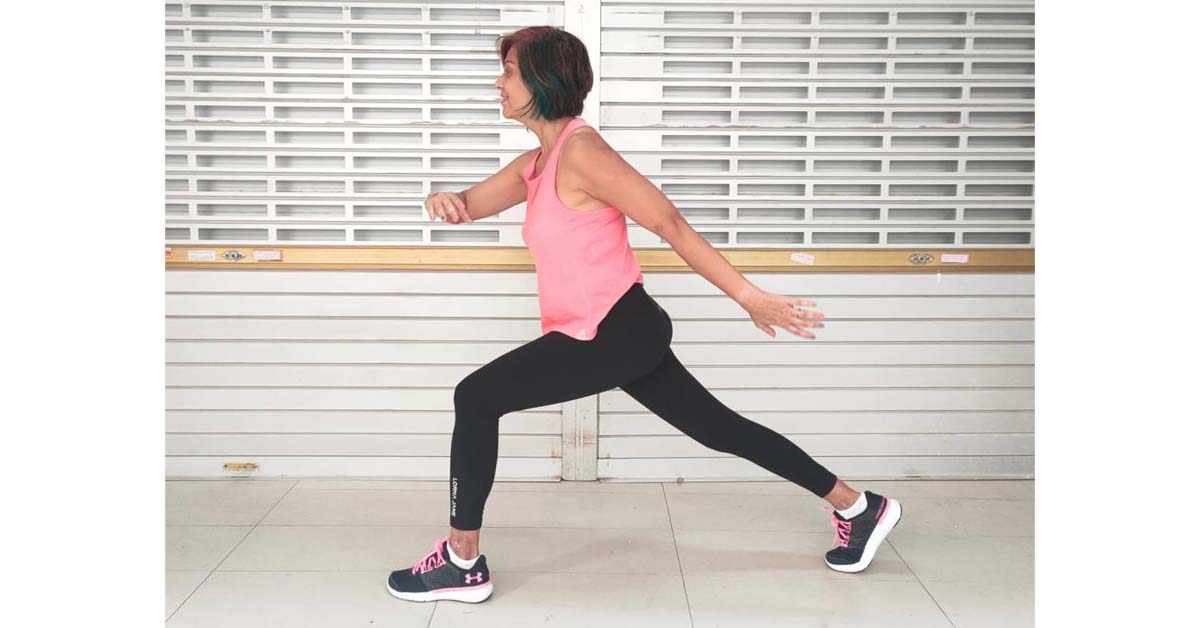 As seniors get active to live younger longer, naturally we will want to expand our active wear wardrobe to look good, feel comfortable, and well-supported. There's a range of confidence-boosting athleisure in the market.
I checked out some items from well-known brands and those new in the market, both instore and online.
Having tried and tested these, I am ready to present to you my take on what boxes are checked off in terms of value and deliverables.
Let's begin our hunt for affordable, protective, high-quality and stylish workout.
We shall categorise the workout intensity into low, medium, and high intensity.
Low intensity workouts (walking, trekking, stretching)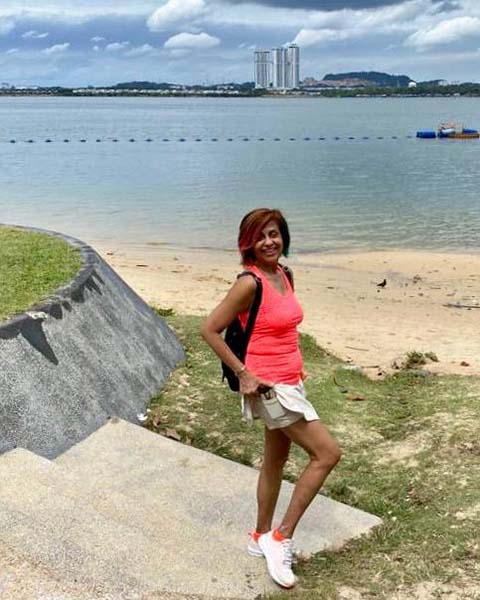 These are a steal at $12 and so comfortable. The band at the abdomen area is made of a stretchable material for comfort, with an adjustable tie. Fits every individual. Two hidden pockets in the shorts are perfect for your phone and valuables. If you prefer to feel the breeze against your legs as you trek, opt for this amazing pair of skorts in either beige or blue.
Leggings became a hit about six years ago. Cotton On Body leggings are great value and so versatile. For about $30, you have a choice from a wide array of trendy designs and colours. They take you from stretch class to the outdoors to hanging out, and they last. Mine are still in good shape after two years.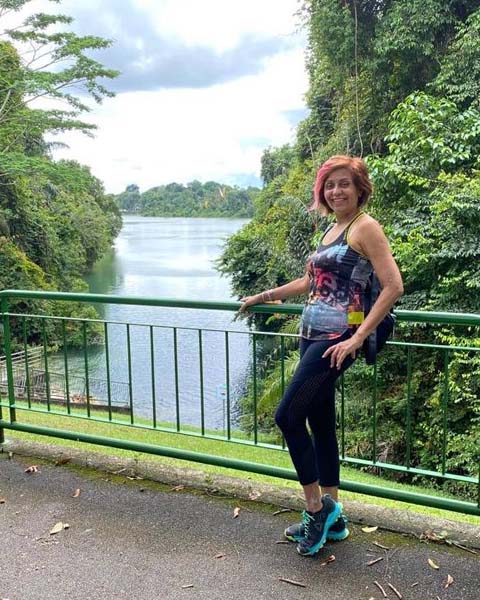 Medium intensity workouts (yoga, pilates, piloxing, cycling)
Must have: Cotton On Body yoga leggings / padded cycling shorts from Decathlon
Cotton On Body leggings are a perfect staple for yoga, pilates and piloxing. They offer a firm fit in a variety of colours and designs. You can stretch in them, and execute all your yoga poses and kicks in piloxing.
The padded cycling shorts come either as a separate piece of padding shorts unattached to the outer shorts (under layer not visible) at $30, or as a single piece of apparel with the padded inner piece attached to the outer shorts. I went with the single piece held together at the waist. At $15 from Decathlon, these cycling shorts are so comfortable and do not shift around as you pedal. They look attractive too. They remain comfortable for up to 20-km rides.
Nice to have:
Sweaty Betty
leggings / Sweaty Betty padded cycling shorts
Sweaty Betty is a renowned British brand, new in the Singapore market (six months old), with a physical store at Ion. Prices for leggings are between $135 and $170. Sweaty Betty is very proud of their contribution to sustainability. Some of their Super Sculp leggings are made from recycled bottles. The one I invested in (a high rise 7/8) was made from 17 recycled bottles with no compromise in texture. The material is so soft to the feel, provides bum-sculpting, is 99% squat proof, breathable, and has high compression.
Compression wear has many benefits: Blood flow is increased to and from the limbs giving them an ample supply of oxygen; chafing is minimised; and personal performance is enhanced. Compression leggings also reduce muscle vibrations as we move, minimising fatigue.
Sweaty Betty leggings come with phone pockets that are so snug, you won't even feel your phone on you. And you don't have to pay extra for leggings with phone pockets. If you do buy a Sweaty Betty pair of leggings, try downsizing for a better bum-sculpting fit.
Sweaty Betty also has cycling shorts but this time with velo padding for $136. These are suitable for long rides of 20km or more where comfort is paramount.
High intensity workouts (High Intensity Interval training (HIIT), kickboxing, spinning)
Designed for cardio, studio, chilling and chatting. Lorna Jane's Lotus leggings are so popular they take us from home to the gym to shopping and just about anywhere. Australia's number 1 Activewear brand transforms the way we think and feel about being active. Many loyal followers are return customers because they simply love the product and the price. The leggings are such great value. They are body contouring, all-way stretch, and moisture wicking.
Lululemon leads the way in leggings. So much research has gone into all the fabrics they use for each activity type. Lululemon specialises in laser-focused performance wear. Each product has an express purpose. The product description of each item tells you what it's made for and how that specific product will improve your performance. This zeroed-in emphasis is likely what drives the brand's popularity. Lululemon leggings certainly give a flattering fit. And I particularly love the second-skin buttery soft feel of their Align HR Nulu yoga leggings ($158). These Nulu fabric leggings are brushed on the outside and weightless. The waistband lies flat and won't dig in.
But for high intensity training, the Wunder Train HR leggings are perfect. They are strong and structured and have good air flow for workouts which generate lots of heat. Wunder Train Everlux leggings are the fastest drying so you feel cool while working up the sweat. They are brushed on the outside but are soft and sleek on the inside. There is also added lycra fibre for stretch and shape retention. They're huggers. They literally hug your body giving your physique its best shape.
To add to that, the leggings have supreme elasticity. They keep their shape the longest (compared to other brands), wash after wash. Another special feature is that there is an Asian fit in addition to the global fit; hence something to suit everyone. Asian fit leggings are an inch shorter and narrower at the ankles. The leggings with pockets retail at $228.
Wunder Train Everlux leggings are perfect for spinning because the fast-drying fabric keeps you cool. They are ultra-breathable. An alternative for spinning is the Invigorate HR Everlux legging which has an extra contoured seam for added bottom support.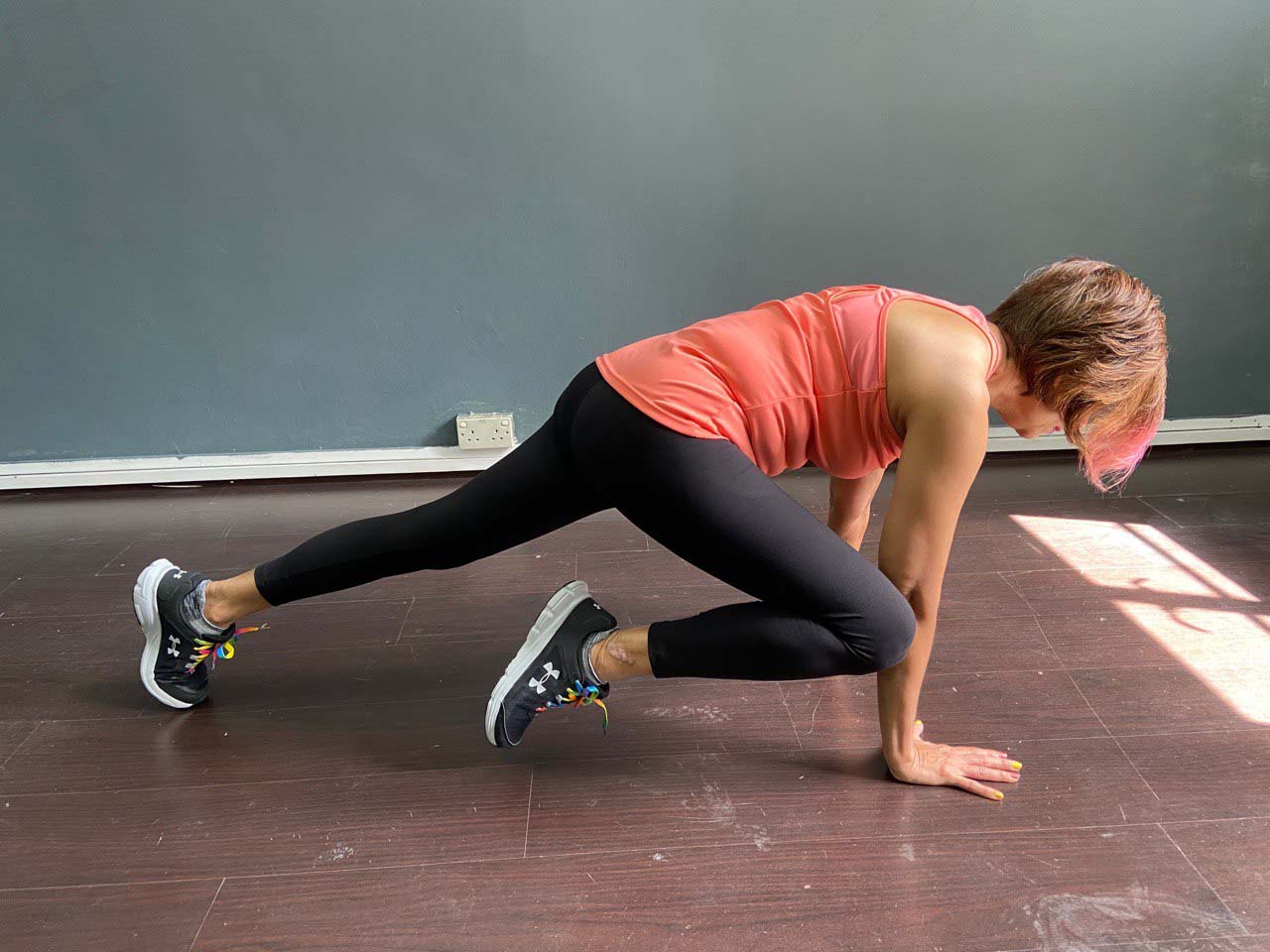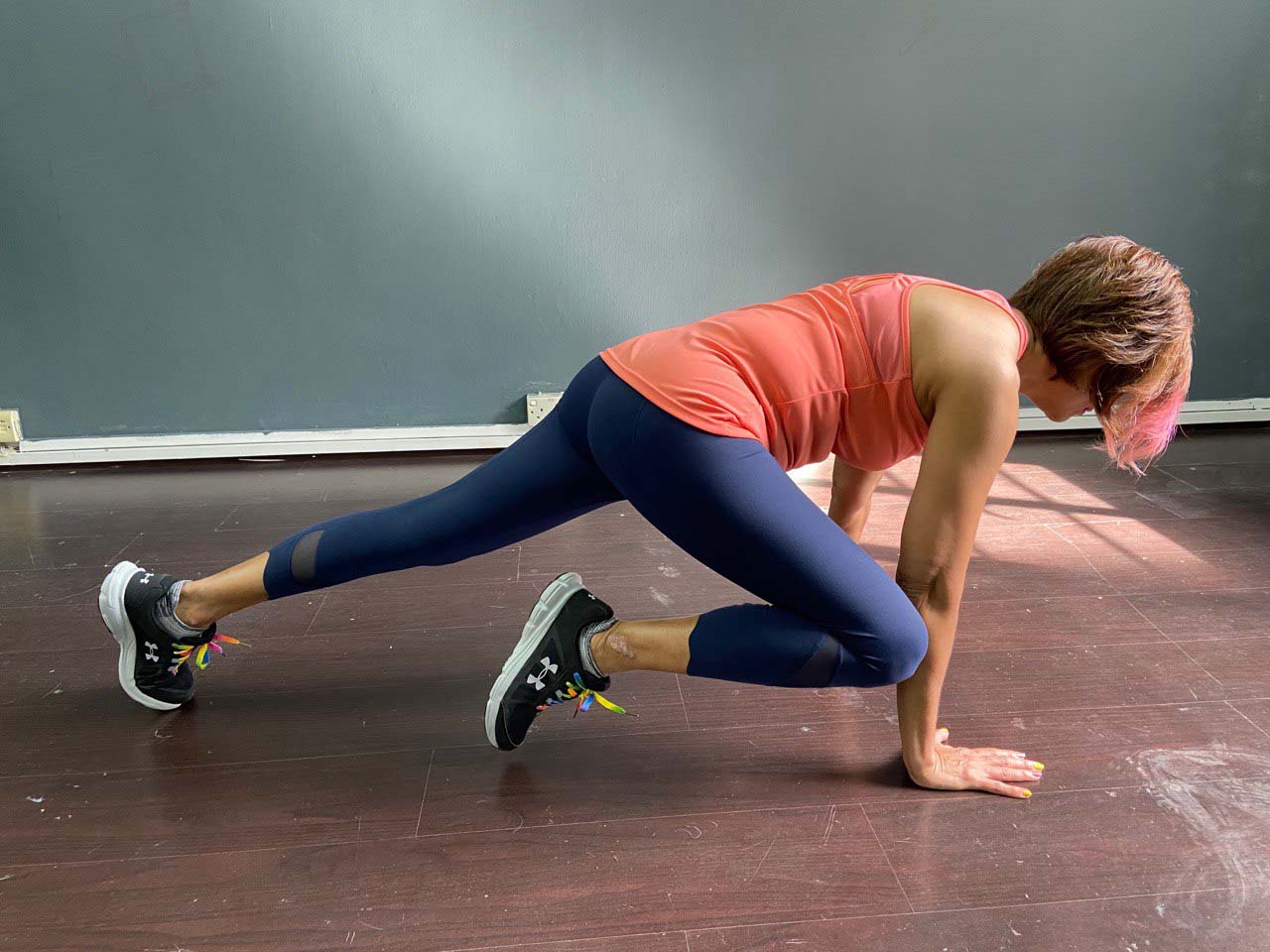 So take your pick according to your favourite fitness workout and feel the difference in comfort, support, and look. The right activewear can also scale up your performance level and improve your technique. Happy shopping for a new energised you!