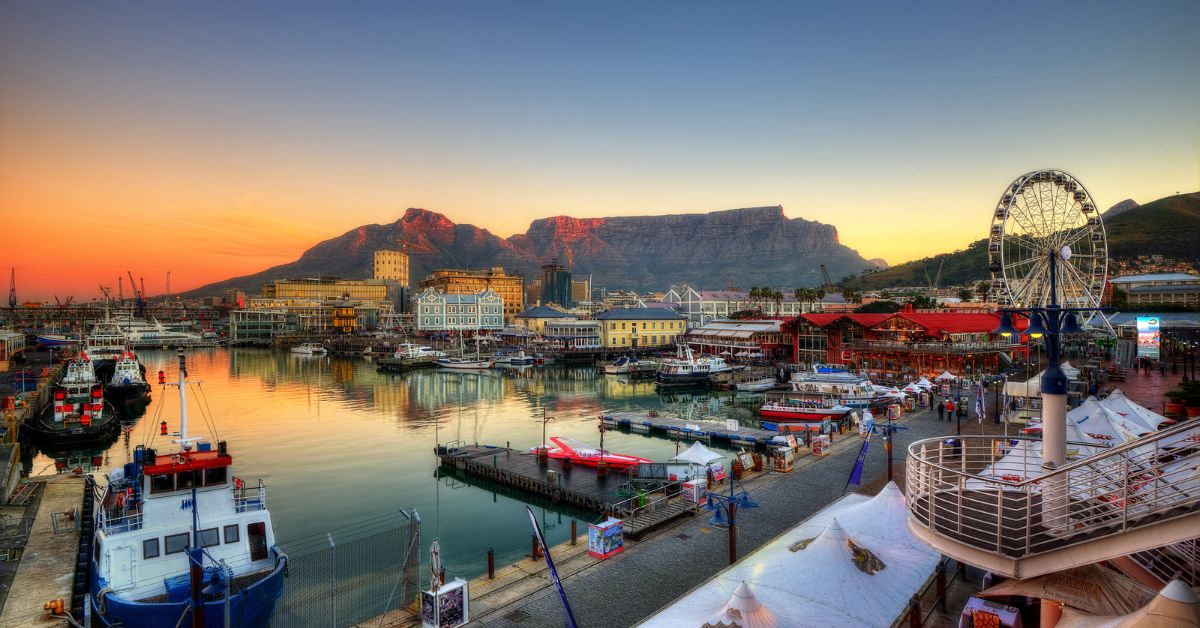 South Africa is a unique and special experiential destination; a fantastic destination for families and people of all ages.
It is safe, with a good tourism infrastructure and offers an amazing safari experience.
Many think it's difficult to get to, that it's dirty, that there wouldn't be good accommodation, that there are so many diseases requiring so many shots, that the food won't be good, that it's going to be hot and dusty, that it wouldn't be senior-friendly nor child-friendly, and that it would only be fun for animal lovers.
Rest assured, travel to South Africa is as safe as going to anywhere else in the world.
I had an amazing experience in Cape Town interacting with the migrant community and discovering more about its history; it certainly does not lack in the diversity department.
Cape Town is often referred to as 'The Monte Carlo' of Africa, with its cool urban vibe filled with world-rated restaurants, excellent art galleries, hip bars and design-savvy shops. Its tapestry of architecture tells the story of its rich European heritage.
I love Cape Town's beautiful coastal setting, which allows for up-close views of golden beaches and sapphire waters. Cape Town's mountainous terrain is ideal for hikers and the city's most famous silhouette is Table Mountain.
A true melting pot of cultures, set amongst possibly the most beautiful backdrop anywhere in the world.
The Victoria & Alfred Waterfront is one of Africa's most visited destinations with more than 24 million visitors annually.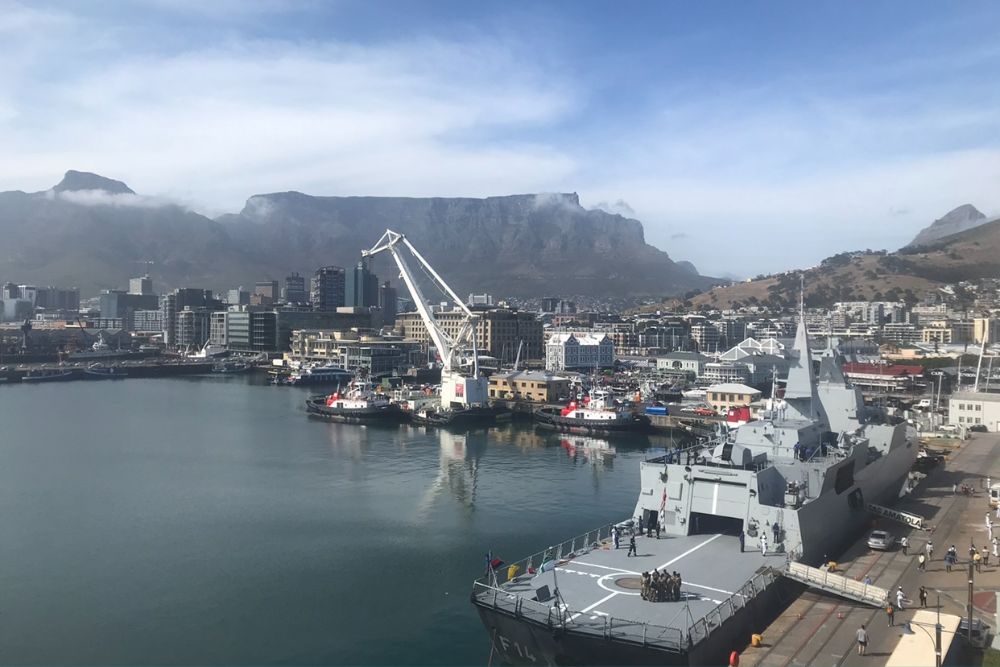 Situated in the oldest working harbour in South Africa, with the iconic Table Mountain as its backdrop, makes the V&A Waterfront is a favourite for local and international visitors.
It has over 80 eateries bring a fusion of both international and local cuisine, from rustic al fresco to fine dining.
My Day Out In The Cape Winelands
Cape Town is incredibly popular with oenophiles because of its proximity to the Cape Winelands. In this beautiful region, just a short drive from the city, there are more than 300 vineyards, many of which produce the country's signature grape, Pinotage.
Ranging from 1700s Cape Dutch buildings with thatched roofs, to ultra-modern millennium brick, cement and glass buildings, the Western Cape Winelands offers a diverse range of architecture, set against the backdrop of the majestic Western Cape mountains, lush green vineyards, designer crafted gardens and/or a sapphire ocean.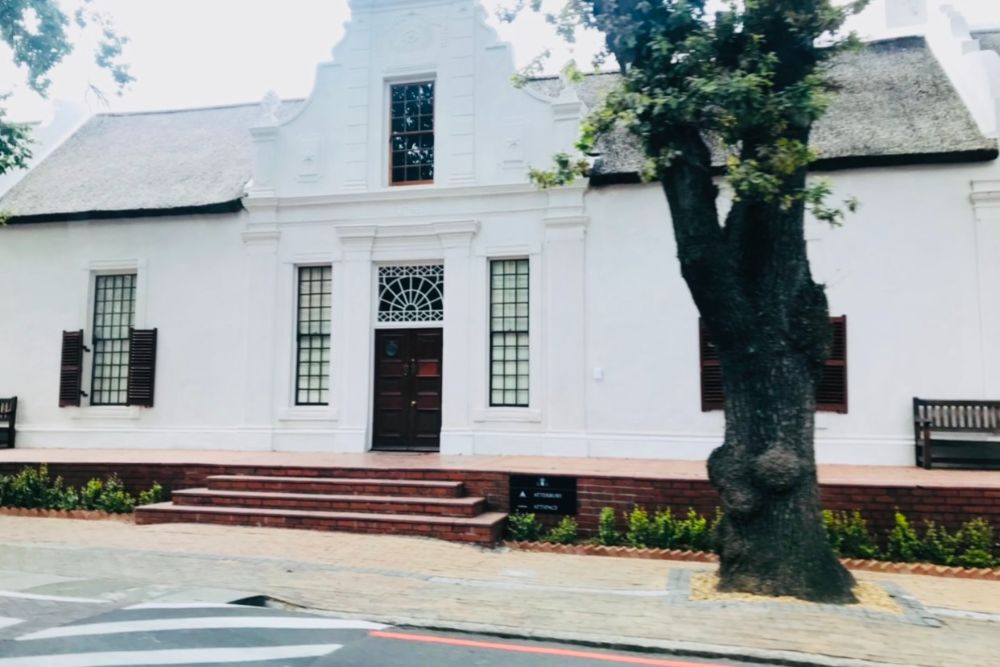 Just an hour's drive from the city, the route to the Winelands is dotted with cafes, quaint antique shops, art galleries, accompanied by spectacular scenery.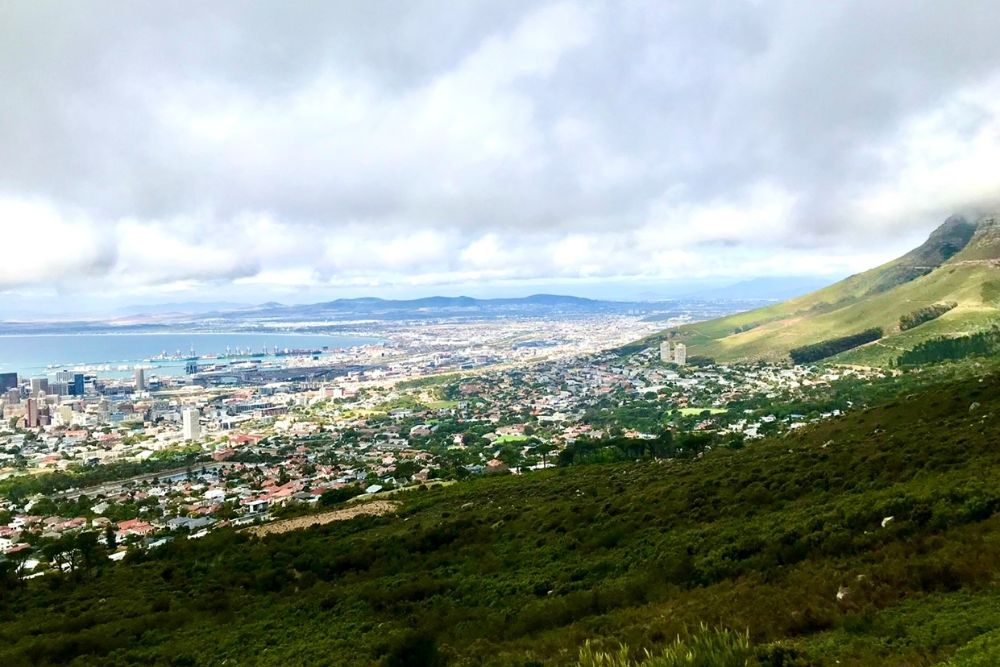 I spent a day driving out to the Cape Winelands sampling some of the finest wines at Le Petit Femme Wine Estate and Babylonstoren Farm.
I loved the dramatic drive from Cape Town to the Winelands. You'll see rolling hills, quaint French townhouses and the mountain tumbling into the Atlantic Ocean.
First Stop: La Petite Ferme, Franschhoek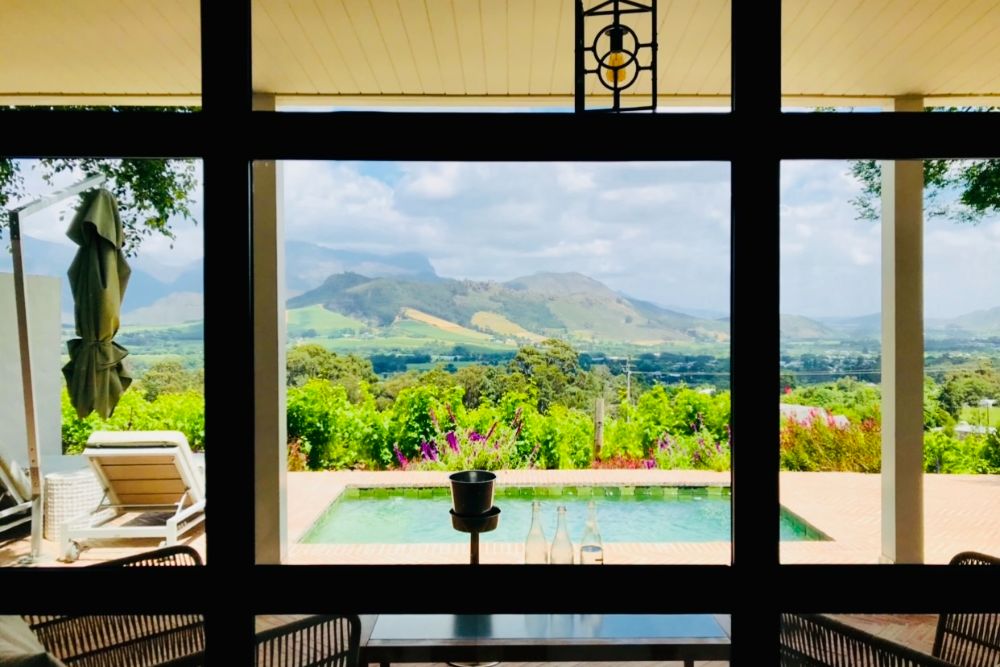 This lovely boutique hotel and wine estate has luxury accommodation, a restaurant and cellar.
Backed by the Middagkrans Mountain Range, it has one of the best views in the oenophilic and gastronomic centre of the town of Franschhoek.
The erstwhile farmhouse sits amongst the blue gums – forming part of the grape-filled landscape.
Lunch Stop: Indochine At Delaire Graff Wine Estate In Stellenbosch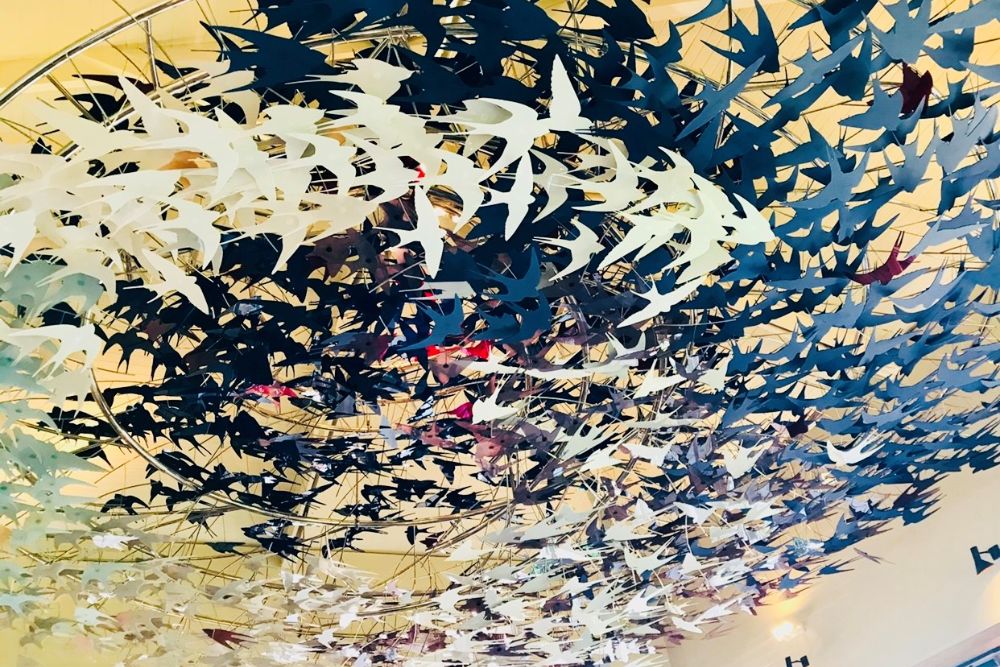 Delaire Graff is known for its wine and art and it's also known as The Jewel of the Cape Winelands. I had a superb lunch at Indochine, a hidden paradise in Stellenbosch, nestled between majestic mountains, gardens and vineyards. The lobby was filled with flowers and contemporary African Art.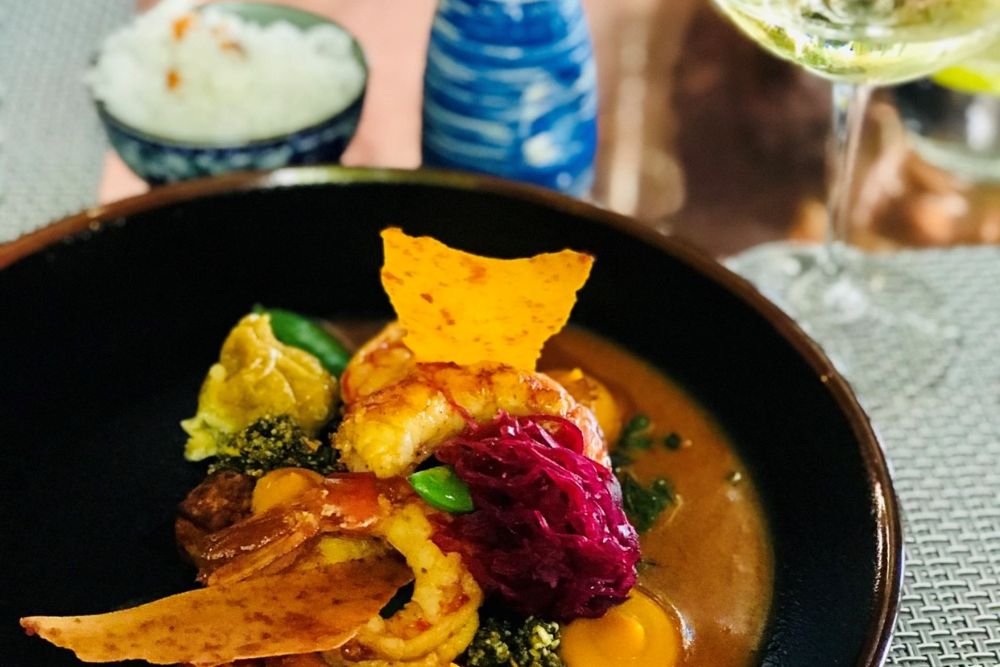 I had a Cape-Malay Asian-inspired meal paired with an exquisite glass of Delaire Graff Estate's white wine. The Asian-inspired tapas flavours were delicate and creatively fused with the old Cape Malay family recipes with a South African twist.
I enjoyed the heavenly dishes – they were fresh and light and very satisfying. I enjoyed every moment in this intimate setting beneath the stunning 'Swallows in Flight' art installation, sculpted by Lionel Smit and Andre Stead, where over 1,300 swallows become part of the incredible views that stretch across to Table Mountain.
Babylonstoren, The Oldest Cape Dutch Farm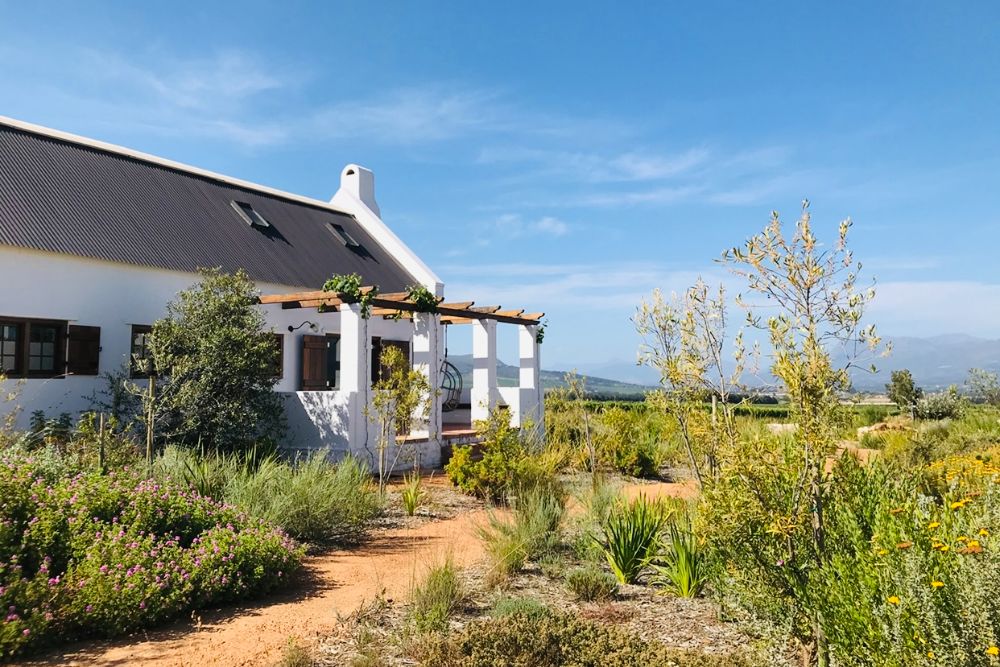 One of my favourite Cape Winelands' memories is my visit to Babylonstoren, set at the foothills of the Simonberg Mountains in the Franschhoek wine valley. This restored Cape Dutch farm is renowned for its sprawling gardens, vineyards and orchards.
The Babylonstoren farm hotel has elegant gables and hearty fireplaces, emulating an authentic farm stay experience.
The estate has fabulous swimming pools and a spa with a lake, with the winelands and mountains as its backdrop.
It has fruit and vegetable gardens, picturesque views, charming villas with whitewashed walls and lavender gardens including an apothecary where they produce their own essential oils.
Cape Town : A Smorgasbord Of Fun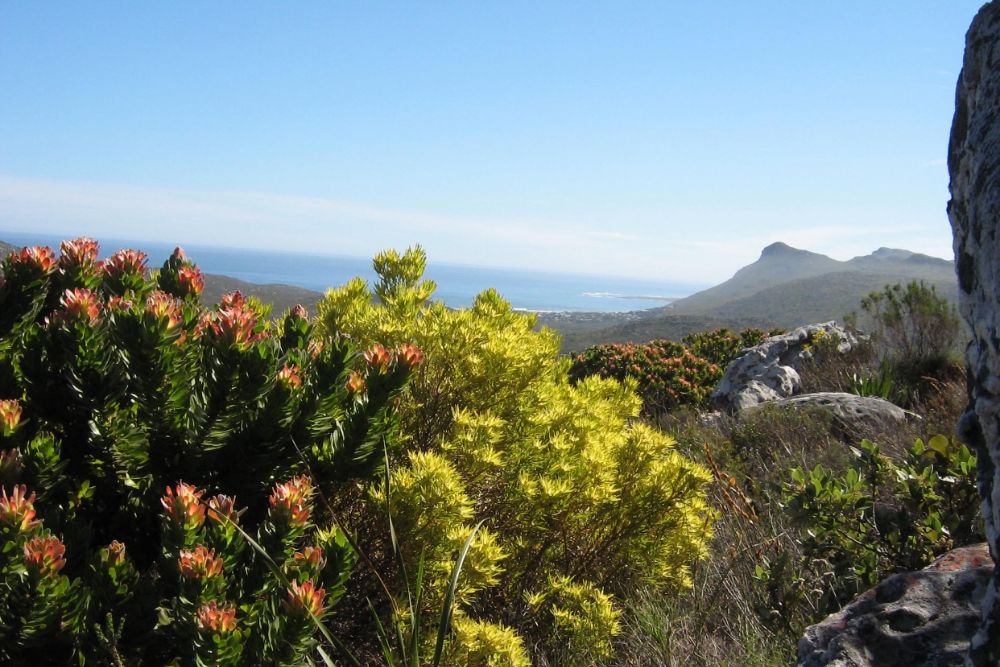 The oldest and second-largest city in South Africa, many travellers love it for the variety it offers: Clifftop drives, wildlife, coral reefs, dragon-backed mountain ranges, white-water rafting, and golden beaches lapped by legendary surf breaks.
For the more actively inclined, there are several hiking trails.
It is South Africa's oldest 'foodie' destination and it boasts everything from indigenous food to world-class fusion cuisine, and home to many of the top 10 restaurants in the country.
The city's ever-evolving culinary scene is a hub for craft beer, great coffee, exciting markets and inspiring restaurants that meld local flavours with international trends, all served up with typical South African hospitality.
For my five-night stay, I spent around $6,000, including food, tours and accommodation, excluding air fare. We packed in a lot into the Cape Town experience, and it was easy as there are direct flights from Singapore.
A one-of-a-kind destination, fun is bountiful in Cape Town, with plenty to do at any time of year.