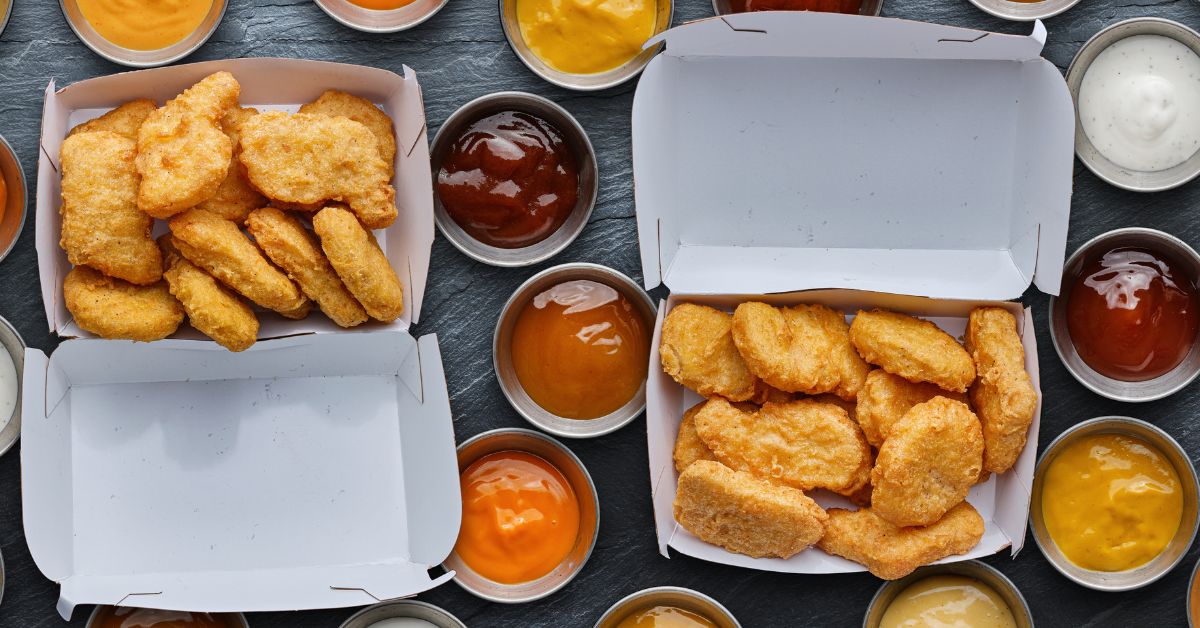 A chicken nugget makes for a quick and popular meal. First introduced in the 1950s, its popularity in these parts was hatched when McDonald's introduced it to us in the 1980s.
The fact that many Singaporeans don't know what goes into the making of a chicken nugget doesn't deter them from consuming them in quantity. And supermarket shelves are testimony to that.
The array of frozen chicken products in supermarket freezers is really impressive, especially in Sheng Shiong, with the bigger FairPrice supermarkets coming in as a strong second.
There are easily more than a dozen brands available, some with spicy variations for the Asian palate.
In a 2020 survey conducted by Singapore Management University, in collaboration with Channel News Asia for an episode of Talking Point which covered 8,000 Singaporeans, respondents said that up to 30% of their meals contained processed foods.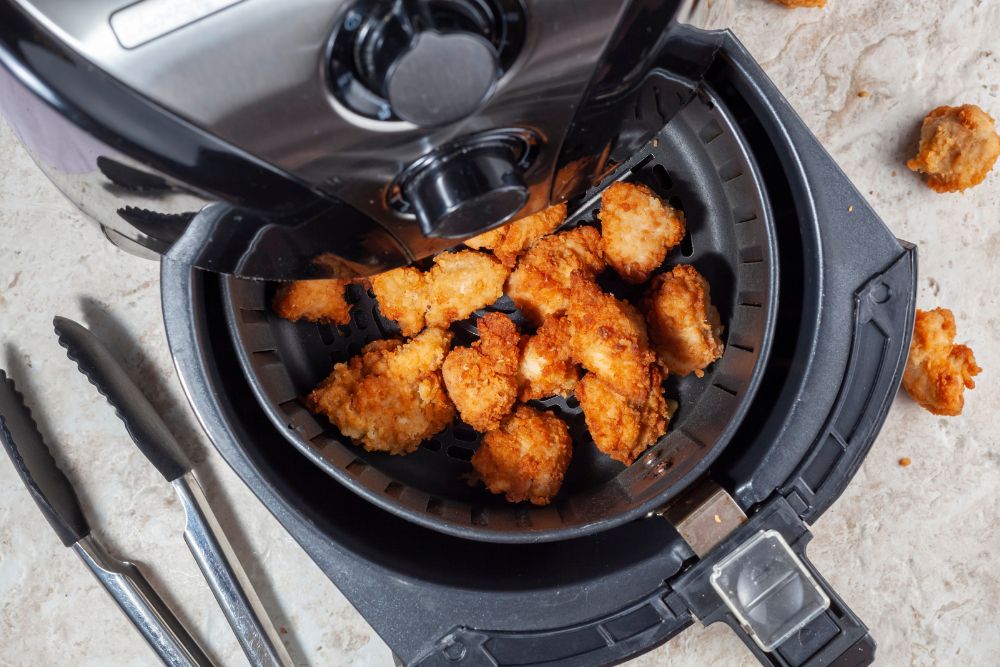 And the most favoured among these processed foods is chicken nuggets.
Though we generally frown upon processed food, it's hard to beat for sheer convenience. It's great as a standby food for unexpected guests especially hungry grandchildren who turn up for a meal or tea.
Processed chicken products available on supermarket shelves include nuggets, popcorn chicken, chicken fingers, tenders and karaage.
Chicken wings, marinaded and coated are also a big favourite and being 'whole' chicken parts are conceived as being less of a processed food.
Taking a more thorough look into chicken nuggets sold under various brands available in our supermarkets, it's hard to separate them.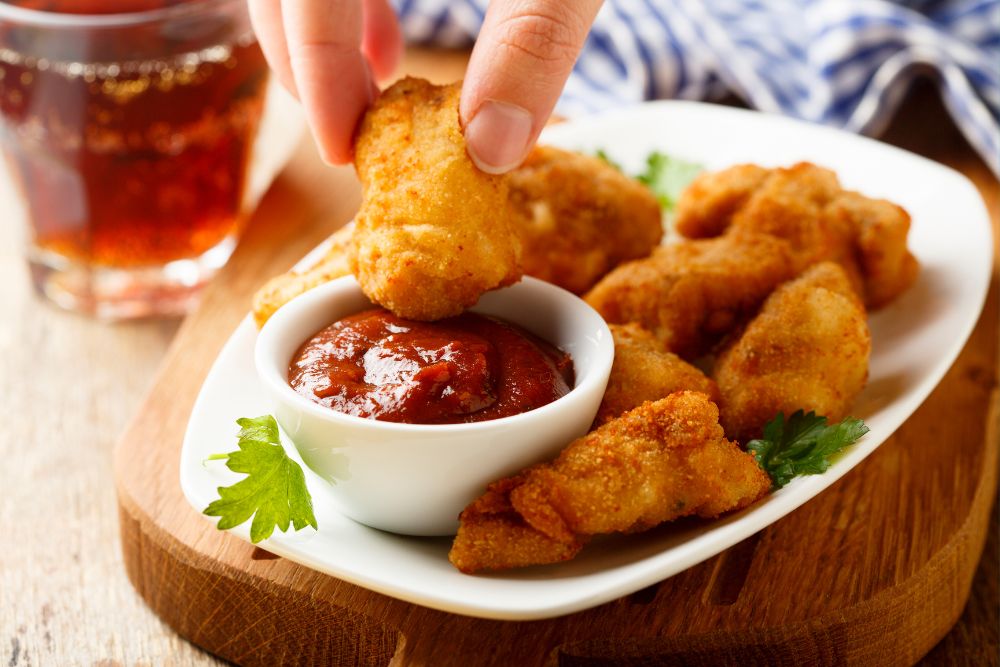 Due to the similarity in the composition of nuggets available under the more common and house brands, there is no big variation in the prices.
Some of the brands claimed to use 'all white' chicken meat, perhaps to imply that breast meat is used, which is rarely the case, and, if used, only in small quantities.
In the commercial processing of chickens, the more valuable parts of the chicken — the breast and the thighs — would first be detached, to be sold at a premium.
The chicken "meat" which is then removed are from the remaining parts of the chicken, including tendons, connective tissues and soft bone, and incorporated with popular fillers made from soy protein and thoroughly covered by starches and flours which make up the batter before being made into nuggets.
However, despite common opinion, chicken nuggets do not have a high proportion of innards.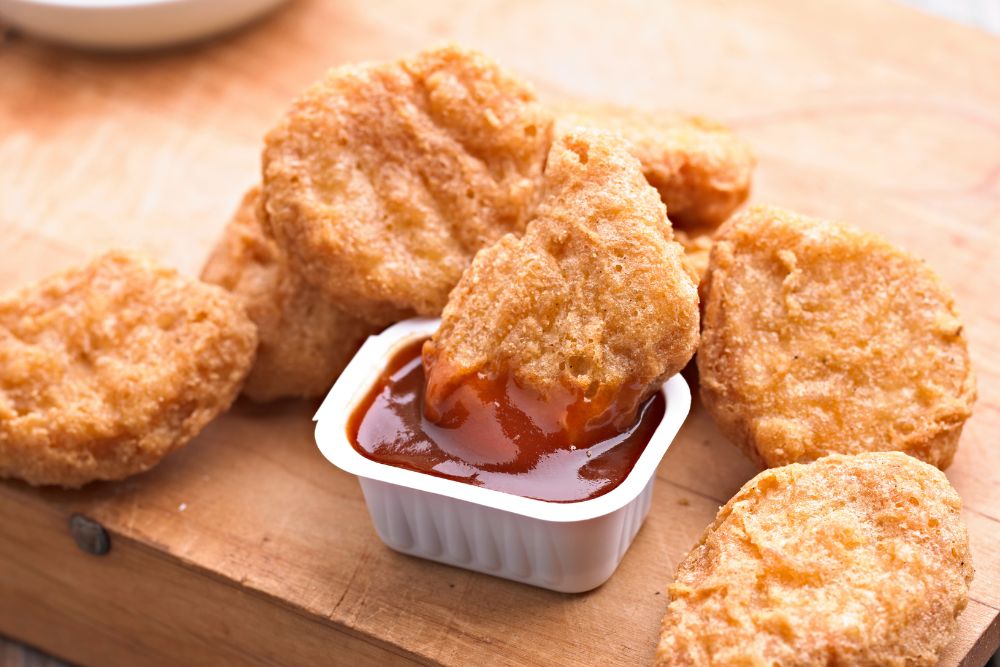 McDonalds
claims
that its chicken nuggets are made from 100% chicken breast meat. But what they neglect to mention is that every chicken nugget comprises less than 50% of chicken breast, with the rest being a combination of batter, seasoning and oil.
Though the packaging of most brands contain the list of ingredients and nutrition facts, there is no regulation in place that requires proclamation on the actual percentages of chicken to other ingredients, which include water, soy protein and a whole list of others, some with chemical formulas.
The other ingredients combined would easily exceed the amount of chicken.
Perhaps a good clue as to how much chicken breast the chicken nuggets contain is to do a quick survey of the amount of fat, including saturated and trans-fat, the nugget contains.
Another point to note is that what makes the nugget so palatable despite the disproportionate batter to chicken ratio is that there is a great deal of sodium found in the seasoning used to marinate the chicken and to flavour the batter.
Check out the full list of nutrients in a chicken nugget here:
Will you be adding chicken nuggets to your shopping cart?
Happy Family and Meadows, the two house brands scored better from the health point of view, coming in lower on the fat and sodium content and at good prices.
All the brands seem to be clued in to what makes the McNuggets so appealing.
The signature crisp is created from layers of coating. The first coating is usually light followed by a second thicker one which explains the "gap" between the crispy batter and the smooth chicken bit.
Being precooked, there is no fear of any raw bits, and explains the white to yellow colour of the chicken. A preheated oven or air fryer yields a good crisp, as the evenly distributed palm oil in the batter does its work. Deep frying will give them a slick golden brownness.
But perhaps chicken nuggets should be an occasional treat rather than a weekly staple, being highly processed.
Having packs of deboned chicken thigh or chicken breast pre-marinated with some soy sauce, garlic or onion powder, and a touch of mustard, honey and a sprinkling of herbs can also give the same convenience of a standby food, which can just as easily be cooked as any frozen processed chicken product, and is certainly healthier.