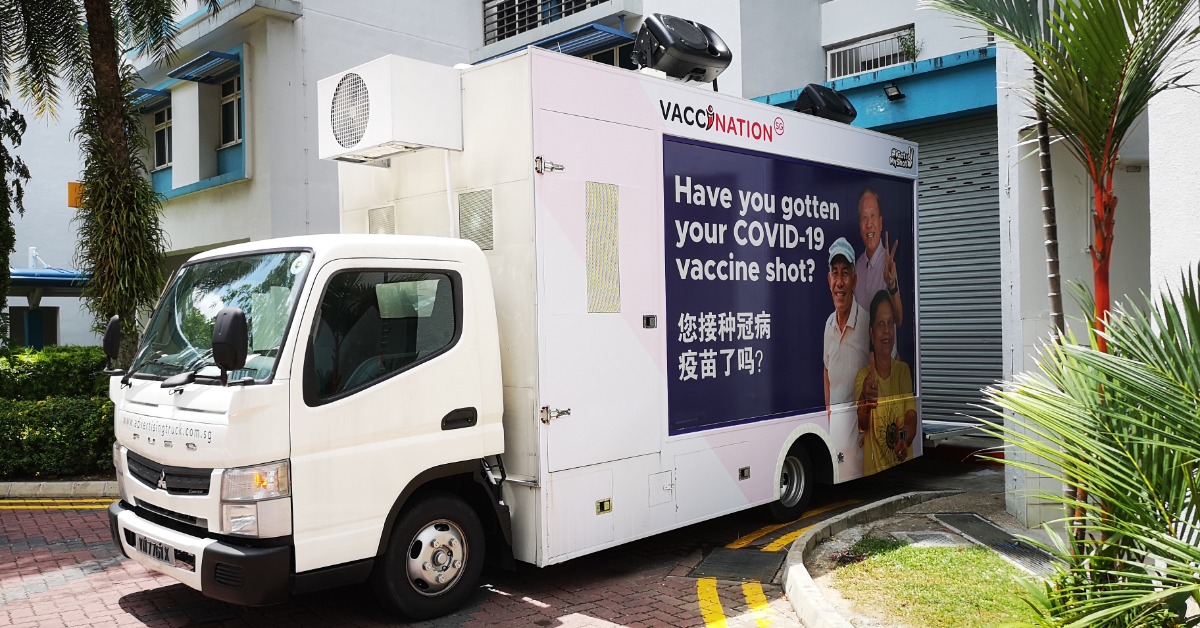 While many friends and neighbours were getting vaccinated, Mdm Lim steadfastly refused.
She maintained, in the face of continual urging by those around her, that she couldn't get the jab because of an "allergic condition".
We were therefore surprised when, all of a sudden, she told us she had gone to the Community Club to get her first dose.
There are many reasons for vaccine hesitancy among seniors.
Some that we often hear are:
At my age, why bother?
I have chronic conditions
I'm allergic to the vaccine
It's too much trouble
I never leave home anyway
I don't trust the vaccine – it was developed too fast.
The risk of getting Covid in Singapore is low
I might get sick after the jab – who's going to pay?
And, of course, there are some who only trust vaccines made "the traditional way", with inactivated viruses.
Some people even say they don't trust Western-made vaccines and only want China-made ones.
Fortunately, these concerns can be addressed and countered with a bit of Googling – or logic. But still, ironically and unfortunately, the group with the lowest vaccination rate is also the group at highest risk of severe complications from Covid-19: those over 70.
Nevertheless, as the case of Mdm Lim has shown, there is a growing trend for the vaccine-hesitant to step forward.
It could be the headlines about "divergent lives" for the vaccinated and unvaccinated, with the dwindling number of unvaccinated being treated differently than the rest of us.
Imagine that your friends are going out for dinner and invite you, but you can't go because you're not vaccinated (no need to imagine: it's now reality for the unvaccinated).
Some of us can't wait to start travelling again, but many countries will be requiring proof of vaccination for entry.
And there's more "discrimination" on the way. We're even seeing discounts and freebies for the vaccinated (this seems more like a marketing ploy than an effective incentive for vaccination, but what Singaporean doesn't want a discount?).
By the way, Mdm Lim is just fine, with none of the feared side-effects, despite all the angst.
Fortunately, as Singaporeans, it's much easier for us to get vaccinated (and with the safest and most efficacious vaccines) than for those in most other countries. All we need to do is walk into any vaccination centre, polyclinic, or participating Public Health Preparedness Clinic (PHPC) – no appointment needed. And, of course, it's free.
Perhaps as a sign of the times, we are now seeing more interest in vaccination from people with elderly family members at home who are unable or unwilling to go to a vaccination centre. But, again, help is (literally) on the way. Here's what you can do:
Look for a Mobile Vaccination Team when it comes to your neighbourhood. There are 20 teams which move from place to place, setting up in locations where many seniors live. They are mobilised to the Community Clubs and Centres not already being used as vaccination centres, as well as Residents' Committee centres at residential blocks. To find out when a Mobile Vaccination Team will be near you (or your loved one) check out:

https://www.moh.gov.sg/news-highlights/details/bringing-covid-19-vaccination-to-the-heartlands-for-seniors
or
https://www.vaccine.gov.sg/locations/mvt

As MP Baey Yam Keng observed, "We've seen healthy numbers of people going for jabs at the mobile vaccination centre. Many are elderly and not very mobile. The vaccination team and PA staff even provided wheelchairs for those who needed one." He added, "I would urge all unvaccinated residents to make good use of this arrangement in the neighbourhood. No appointments needed."
Make a request for home vaccination. This is for people who are home-bound and cannot go to a vaccination centre or even use the services of the Mobile Vaccination Team. For this, there's a choice of two numbers to call:

The Agency for Integrated Care (AIC) hotline: 1800 650 6060
The local Silver Generation Office (SGO) in your area. There are 20 SGOs across the island. For the telephone number of the one near you, refer to the SGO website:
https://www.aic.sg/about-us/silver-generation-office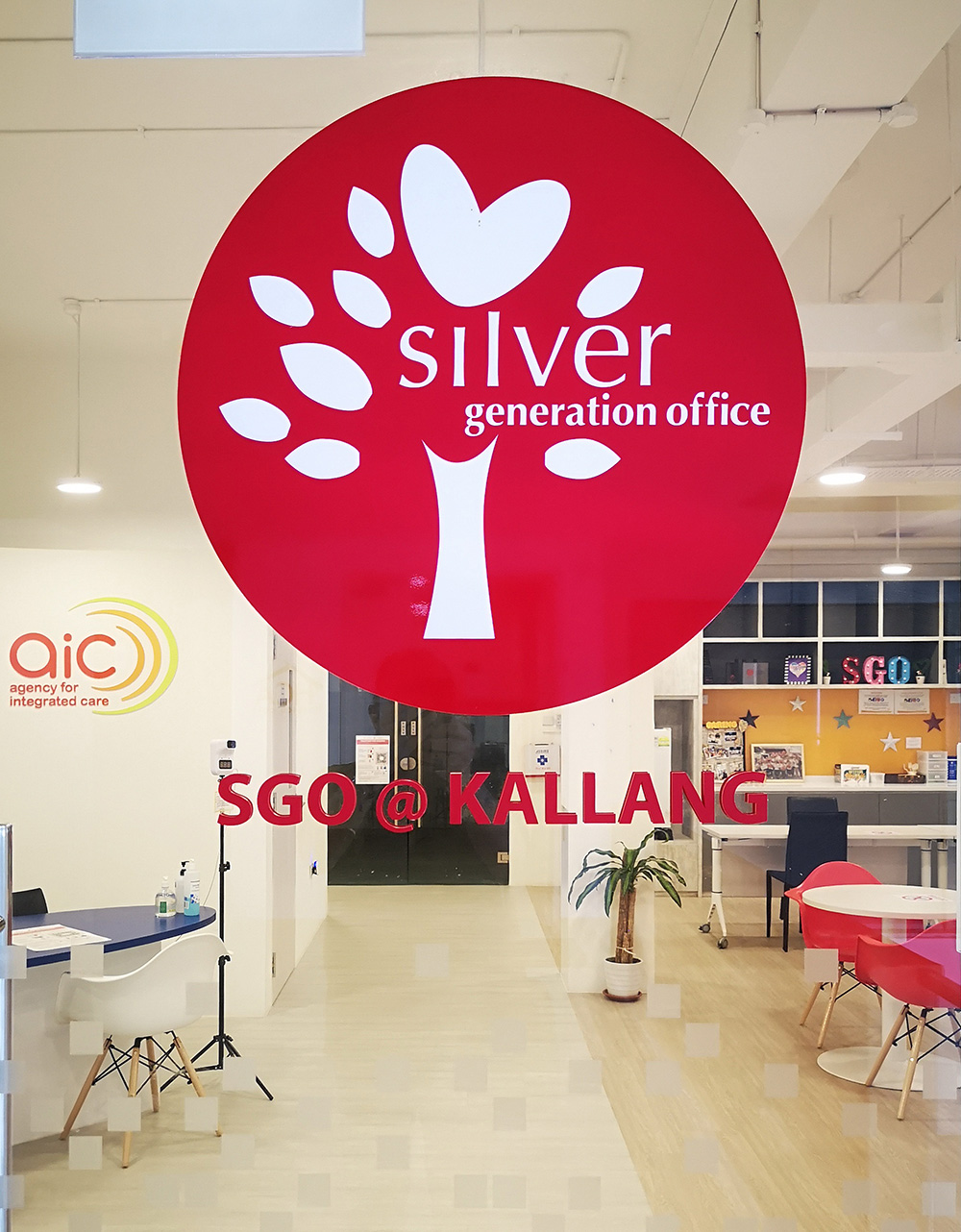 SilverStreak tip #1: Call an SGO rather than the AIC hotline – there's often a long waiting time on the AIC hotline.
SilverStreak tip #2: If you're not sure which SGO to call, or can't find an SGO near your area, just call any SGO – they're very helpful and will give you the number of the office near you.
You'll need to provide the name and phone number of the contact for the home-bound person to be vaccinated (relative or other caregiver) as well as the address, full name and NRIC of the person to be vaccinated.
After the initial call, it will take approximately 4 – 6 weeks or more for the first dose to be given. This includes the call-back to make the appointment and then the actual vaccination. They will also make arrangements to return for the second dose.
The vaccine to be given is Pfizer-BioNTech (only). If there are any other unvaccinated people living in the same household as the person to be vaccinated, they can also get the jab at the same time as the home-bound person.
In addition to commemorating Singapore's 56th birthday on our recent National Day, we also celebrated achieving 70% of the population being vaccinated — and we can look forward to having 80% fully vaccinated by the end of August.
This puts Singapore at or near the top of the list of global vaccination rates. This remarkable achievement would not have been possible without wide-spread community support. And it's yet another reason we, as Singaporeans, can and should feel proud.
We've all seen the twists and turns in the pandemic. Much of what we were told last year, and even some of what we heard last month, turns out to be, well, a bit different.
U.S. President Biden has even been quoted as saying, "If you're vaccinated, you're not going to die." – that's something that, clearly, no one can guarantee.
But some things seem to be standing the test of time: vaccination, along with masks, contact tracing and other common-sense measures, dramatically reduces our chances of getting sick and infecting others.
What's more, achieving critical mass in vaccination is clearly necessary for Singapore to open up and move to "the new normal", which is in the best interests of all of us — whether we are silver, green or somewhere in between.