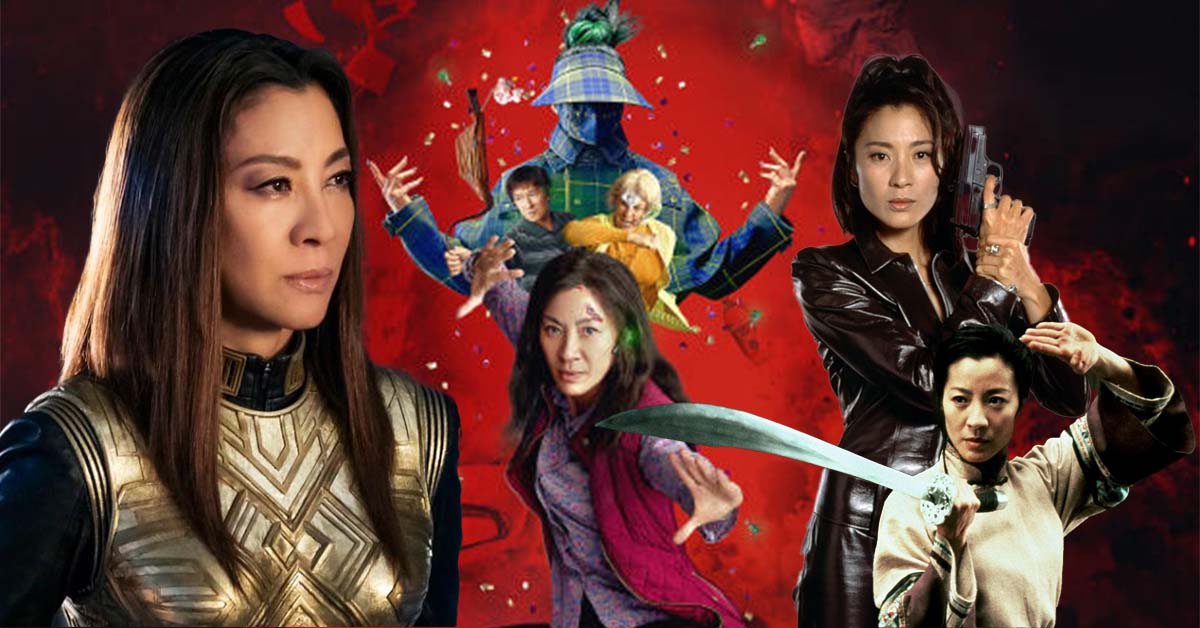 Asia's Golden Girl of Cinema, Michelle Yeoh has done all Asians proud with her recent Golden Globes Award for Best Actress in a Motion Picture- Musical or comedy. And what a win it was considering she was up against the likes of Emma Thompson. Her win has sent Asians all over in a tizzy.
The Asian darling, a Malaysian born actress who at 60, won for her role as the protagonist, Evelyn Wang in Everything Everywhere All at Once, has worked long and hard for this recognition.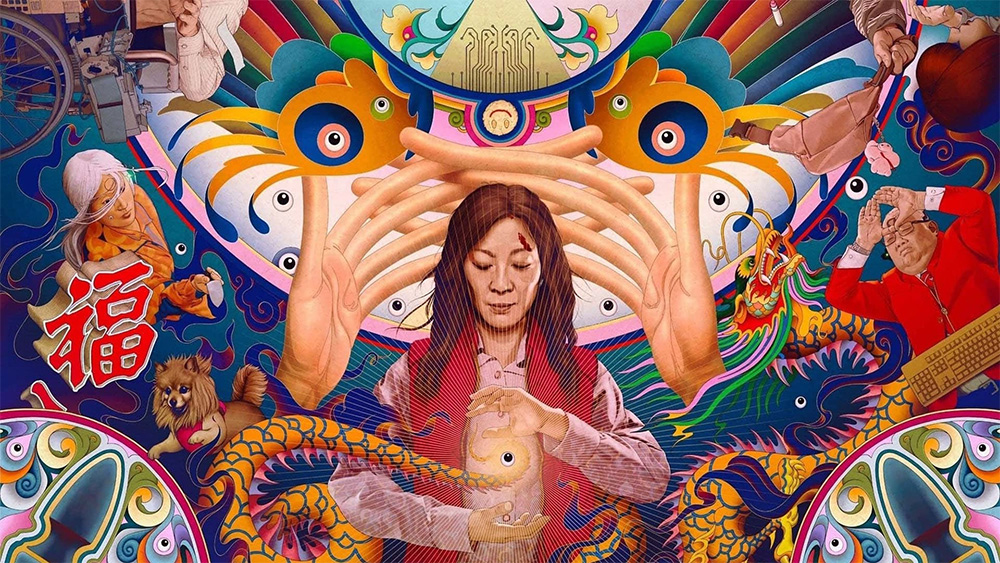 In the movie, Michelle plays a Chinese immigrant, Evelyn who runs a laundry business which is being audited by the IRS (Inland Revenue Services). Her marriage is breaking up, and she also has to deal with her gay daughter, whose sexuality she refuses to acknowledge, using her Hong Kong-based father's visit as an excuse.
The film sees her encounter many versions of herself in multiple universes, crossing different boundaries and dimensions and how she eventually ends up having to save the multiverse from evil forces. In one of the film's most talked about scenes, Michelle fights off two villains over a trophy shaped like a dildo. All in a day's work for her.
Michelle makes 60 look like the new 40.
It is said that Jamie Lee Curtis, her 64-year-old co-star, agreed to the movie because of Michelle. What an endorsement of Michelle who totally deserves that accolade.
With her win, Tan Sri Yeoh, (an honour bestowed on her by the Malaysian King in 2011) has broken the glass ceiling for Asian Actresses.
And why not? The movie is said to have raked in US$100 million at the box office.
Owning the stage at the award presentation, when she ran out the clock for her acceptance speech, in her typical kick-ass style, she famously, commanded the exit music to stop interrupting her, retorting, "Shut Up, I can beat you up OK? And I'm serious".
What does Michelle's win signal to women and the silver generation, in general?
That being in our 60s, we do not have to write ourselves offs.
We are not has-beens and our careers are far from over.
In Michelle's case, it is a wake-up call to filmmakers, producers and directors to revisit and rewrite roles for senior actresses.
There is a sizeable population of baby boomers out there who want their generation represented on the screen — big and small. And they are willing to show their support at the box office.
We've heard many actresses in Hollywood — from Jennifer Aniston to Helen Mirren — speak out against ageism in the entertainment industry. Michelle's win, should help to dispel and, hopefully, reduce such thinking.
Not one to look the other way, in her winning speech, she addressed the racism she experienced as a newcomer to Hollywood and also highlighted the limited opportunities for ageing actresses.
The fact that she dedicated her award to fellow minority actors, speaks volumes about Hollywood's long standing prejudiced stance towards minority actors.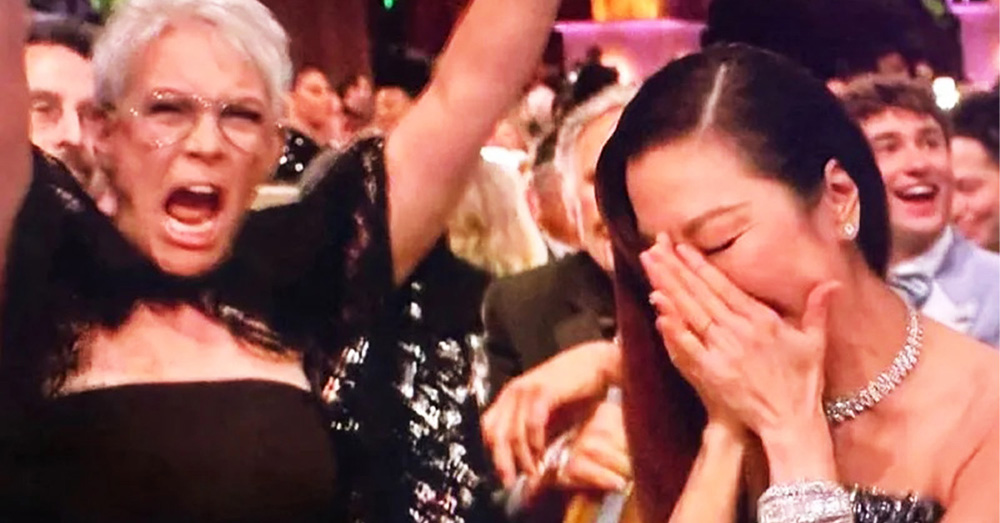 The reaction of her co-star in the movie, Jamie Lee Curtis, celebrating Michelle's win, mirrors the feelings of older women who have been striving to reach the pinnacle of their careers.
"This is for the shoulders that I stand on, all who came before me, who look like me and all who are going on this journey with me forward."
To be honest, not many would look like her.
A former Miss Malaysia (a title she won in 1983) pushing boundaries is what Michelle does best.
A martial arts exponent, she performs many of the fight sequences herself, effortlessly. She is in excellent form and fighting fit and that accounts for her early kick-ass action roles in the Hong Kong Movie industry, acting alongside legends like Jackie Chan.
Her roles in Police Story 3: Supercop and as the sassy Bond girl in Tomorrow Never Dies gained her international fame. But she didn't stop there, continuing to hone her craft in many genres.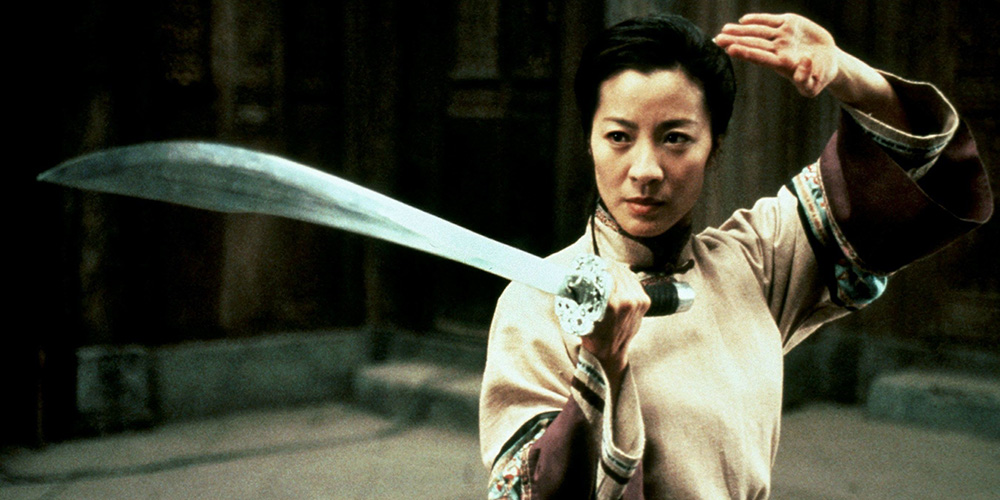 Her roles in Ang Li's Crouching Tiger Hidden Dragon, Crazy Rich Asians, Memoirs of a Geisha have been nothing short of outstanding.
And even in space, she has played the enigmatic Philippa Georgiou in Star Trek: Discovery.
Michelle has proven her versatility over and over again. Yet her road to the Golden Globes has been a long one, and a long time coming, too. A point she, herself acknowledged in her speech.
So what next for Michelle?
The Oscars? We certainly hope so, and if that happens the glass ceiling will be shattered even further for senior Asian or minority actresses. She has certainly come a long way since being told "You are a minority" and being asked "Do you speak English?".
Acting For Seniors
It's never too late to discover your acting talents. Instead of watching the stars on the big or small screen or onstage, how about giving yourself a chance to share the spotlight? Veteran thespian Remesh Panicker has some useful pointers.