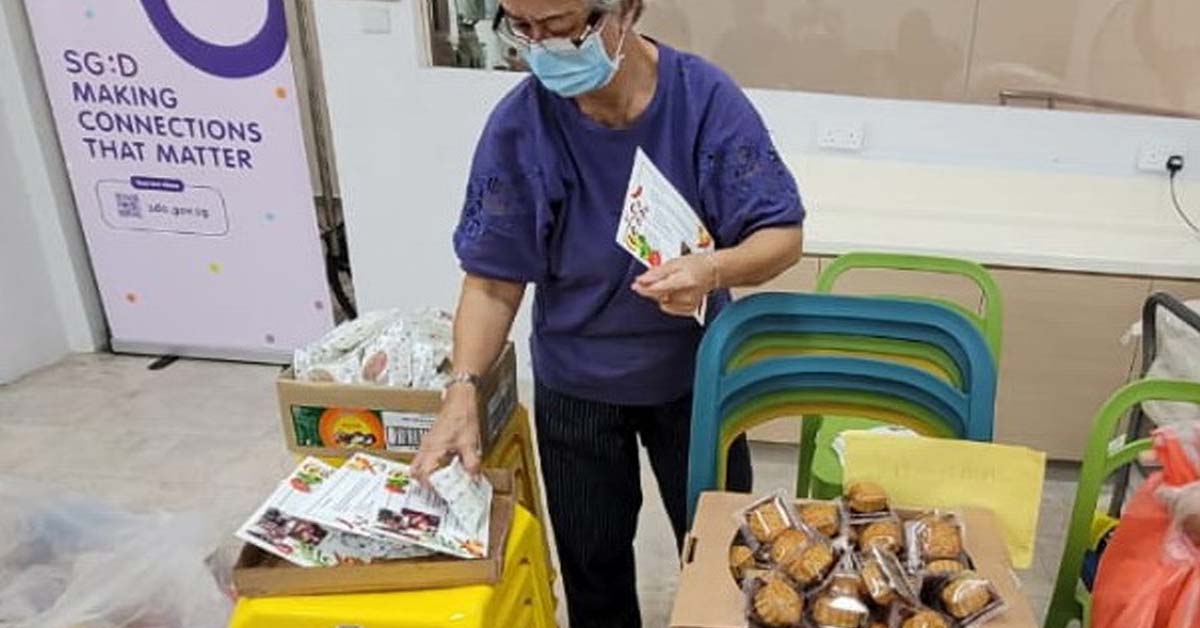 As mentioned in my previous article about retirement, there is no one-size-fits-all guide. Some people "live younger longer" by pivoting to another kind of paid work instead of retiring per se, possibly to something even more fulfilling, or even become entrepreneurs. But others do it through volunteerism.
As the Ministry of Health aptly put it on its
website
, "you have retired from work, but not from life".
Fortunately, in Singapore, there is a plethora of volunteering options. And, just as there are many opportunities for volunteers, there are also many benefits including, very importantly, preserving our mental capacity — the brain is a muscle too, use it or lose it, as some say.
This can be achieved through learning, social contact and the feel-good factor of giving back to the community. And, of course, volunteering is a far more productive and interesting use of our time than sitting at home watching TV.
Associate Professor Angie Chew, The Straits Times Singaporean of the Year 2019, said it so well: "Seniors need to focus on living and not staying alive"; Associate Professor Chew is founder of Brahm Centre, a charity that promotes happier and healthier living through science-based mindfulness programmes.
One would think that volunteering would be easier than starting a new enterprise or finding a full- or part-time job. However, Covid-19 has changed many things, including volunteerism. We now see that organisations have not been able to use their volunteers as much or as often as in the past.
Certainly, there can now be much less face-to-face interaction with the people volunteers want to help. In fact, one often repeated lament from silvers is that some organisations are hesitant to engage them because of their age and anxiety over them mixing face-to-face with others, as silvers are more susceptible to serious effects from Covid-19.
If we want to volunteer, helping others through such activities as distribution of rations door-to-door in rental blocks, face-to-face coaching, or even packing supplies for the needy is no longer encouraged.
As infections rise, silvers are told to stay home and do our volunteering "virtually". But for many of us, unlike our younger compatriots, face-to-face contact is not only more comfortable and familiar, it is also more fulfilling.
The move to virtual interaction also leads to another problem — and opportunity — for us. A problem because, as we are steered to online work, we may, again, feel left out or alienated from younger tech-savvy volunteers. But it is also an opportunity to learn something new, hands on, if we are willing and courageous enough to take advantage of it.
The good thing is that learning something involving actual hands-on situations is often easier and more fulfilling than learning it in the abstract in a formal course.
Covid-19 affects volunteers in various ways. Some have to scale back due to restrictions but some have scaled up as the need for their services grows.
We talked with three volunteers who have various experiences vis-a-vis the effects of Covid-19 on their ability to continue with their activities during this period, and how they have managed the situation.
For some, Covid-19 has meant cutting back on volunteering, but for others, it has meant they are even busier than before.
Malar, 67, has been doing volunteer work with Brahm Centre for many years. She is motivated by several factors. One is that, years ago, she was injured in a golf buggy accident and was given a less-than-10% chance of walking again. This diagnosis was particularly devastating due to her avocation as an Indian classical dancer. But, with the help of physiotherapy, she fully recovered; the encouragement she received from others inspired her to give back and pay it forward. She became a volunteer at The Organisation of Senior Volunteers (RSVP Singapore) where she began participating in various volunteer programmes, befriending the mentally challenged, mentoring at-risk school children and cheering up less-privileged seniors. How has Covid-19 affected her activities? She continues, but with modifications. First of all, she takes care of herself so that she can take care of others. That means not only being fully vaccinated, but getting the booster shot as well. She has pivoted much of her befriending activities to the phone, in part because she finds that many of the seniors she is helping prefer not to have face-to-face contact. And when she does need to meet with people personally to help them, she takes the necessary precautions including taking an ART test before going out.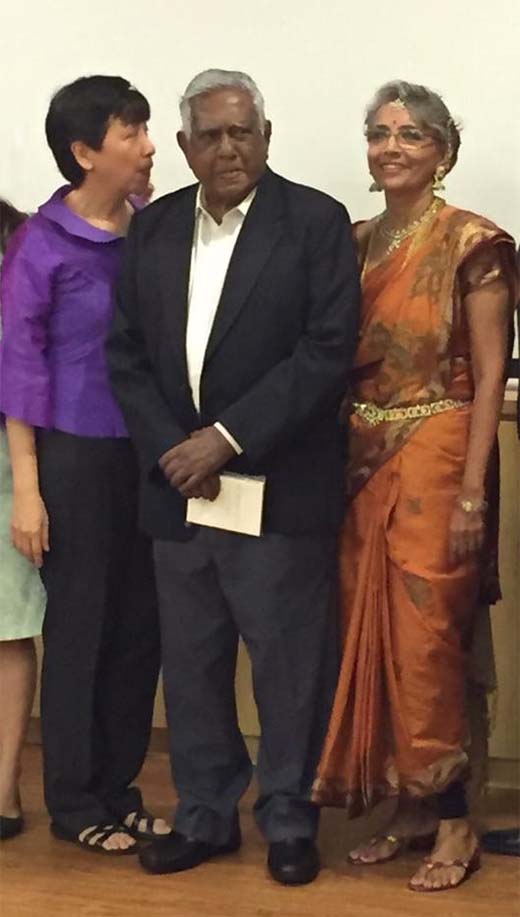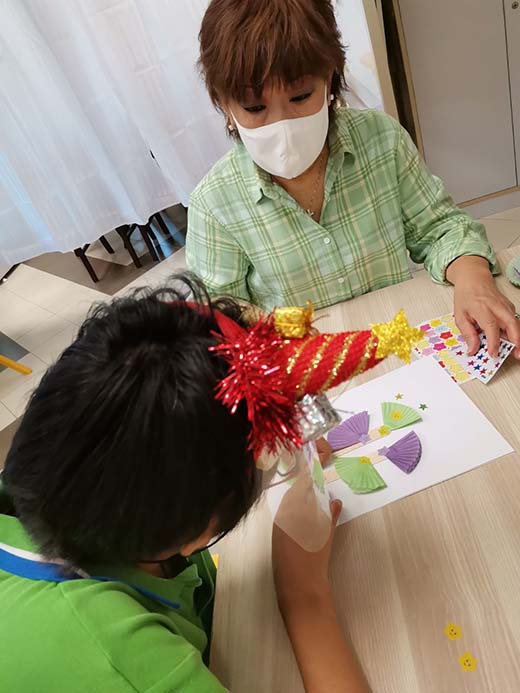 Rosalynn, describes herself as being 60+ and is a retiree who used to work with a legal publisher. After retirement, she felt a calling from God to give back, and give back she does – she works at Christian Outreach to the Handicapped (COH) from approximately 9am to 4pm, five days a week. COH is an interdenominational not-for-profit organisation founded to serve Persons With Disabilities (PWD), including those with autism and Down syndrome. She does this simply because it is fulfilling and gives her so much joy. Indeed, talking with her, her love and enthusiasm for what she does is palpable. While some of COH's services have had to be curtailed due to Covid-19, Rosalynn remains undeterred. In fact, if anything her work has increased as the organisation is short-handed due to the pandemic and Rosalynn seeks to lighten the load of teachers and others at COH. Although she follows all the protocols in terms of vaccination and regular testing, she says that, ultimately, her faith gives her comfort and reassurance. And she highly values the opportunities to learn, a familiar refrain from many silver volunteers; in Rosalynn's case, it is the opportunities to learn about the ramifications of the various conditions that clients of COH face, as well as seeing improvements in the clients through the implementation of those learnings and the collective efforts of the teachers and volunteers at COH.
Auntie Sally, 72, had been volunteering on an ad hoc basis for a few years at a care centre for the aged about seven years ago. She helped with giving haircuts and providing other simple care services to clients at the centre when she could. Unfortunately, she had to stop when the centre adopted a fixed schedule for volunteers. She then moved to helping at Good Karma at the LoveConnect Market at Jalan Besar CC. But, due to her age, she had to stop volunteering in September in line with guidance from the authorities urging all seniors aged 60 and above to stay home. Auntie Sally understands the reasons for this and believes that the intentions are good, but she thinks that some discretion should be exercised; in her case, she is fully vaccinated and has had the booster shot. But, despite the roadblocks, Auntie Sally is undeterred – she would still like to volunteer and is looking for other opportunities. Her advice to others: do what you can and what you enjoy, but stay healthy. She says it would be terrible if others had to help her instead of her helping others.
You must enjoy what you are doing, otherwise you are unlikely to continue doing it for long. Don't be pressured into doing things you are not comfortable with. And, live for the moment.
Look for causes that may have special meaning or significance to you.
Keep in mind that the world is changing and volunteering presents many opportunities to learn new things and meet new people. Grab these opportunities.
To take care of others, you must first take care of yourself.
Ultimately, volunteering probably provides the best return for your efforts there is – there is nothing that can match the joy of helping others on a pure, altruistic basis.