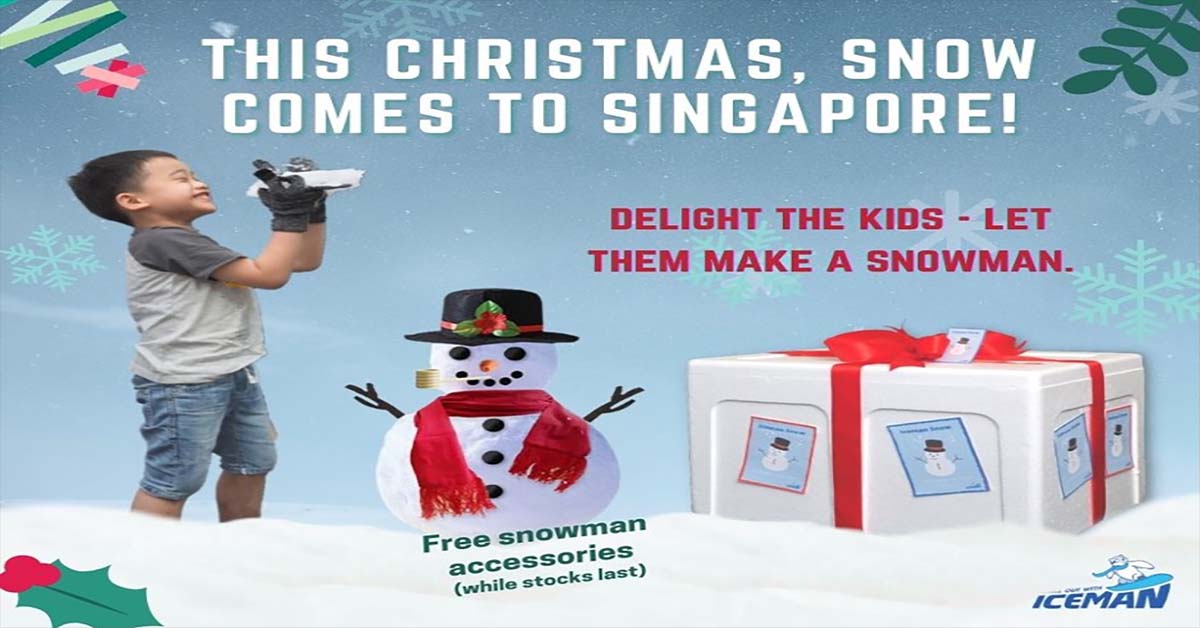 Running out of ideas to celebrate Christmas this year? We suggest some meaningful and fun ways you can celebrate this holiday with your grandchildren.
In a summer-all-year-round Singapore, we can't experience the luxury of building snowmen using real snow. But that doesn't mean there are no alternatives! There are several ways to build a snowman figurine using snowman kits in your house, and you can simply order them online.
It comes with accessories to make the snow for your snowman, and even gloves (for both you and your grandchild!) for handling the snow. Replicate what it feels like to have a White Christmas right in your homes.
2. Make simple desserts together
What's a holiday celebration without some desserts? There are many recipes out there that even young children can assist you in making. But if you want to avoid having them handling stoves, knives or oven, try making desserts! These recipes we found below are not only kid-friendly to prepare, but also make great desserts to serve for the whole family with beautiful Christmassy visuals.
3. 'Tis the season to give
What better or more meaningful way to spend the holidays than to give back to society by volunteering? You get to instil the heart of helping the less fortunate and vulnerable and possibly help them build a habit of volunteering in your grandchild in addition to helping people.
If you have a usual volunteering gig you participate in, see if you can tag your grandchild along. It doesn't have to be big or require much money. Simple volunteering activities like distributing food to the less fortunate during Christmas can go a long way in spreading love and warmth. Talk about a way to spread the Christmas spirit!