These days, mooncakes come in many unique flavours, thanks to the creativity of our local bakers. With the Mid-Autumn Festival upon us, have you considered what new mooncakes you'd like to try? From the traditional to the fancy, they're sure to leave your guests aflutter. Here's a selection of mooncakes that are trending this year!
InterContinental Singapore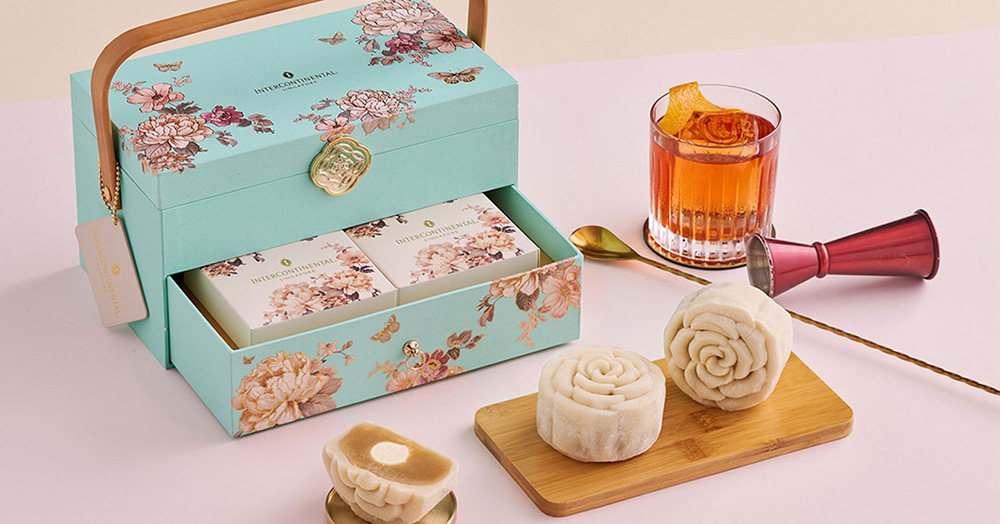 Intercontinental Singapore delivers a classy take on traditional snowskin mooncakes. Take the Negroni Truffle Mooncake, for instance, with a bite-sized truffle centre surrounded by white lotus paste for all your liqueur-loving friends. Bundled up in Man Fu Yuan's gorgeous rose shape, the mooncake also comes in flavours such as Lychee Oolong and Sea Salt Caramel Rose.
Price: S$126.80 for 4 pcs, Available online until 10 September, with self-collection at InterContinental or delivery to your doorstep
.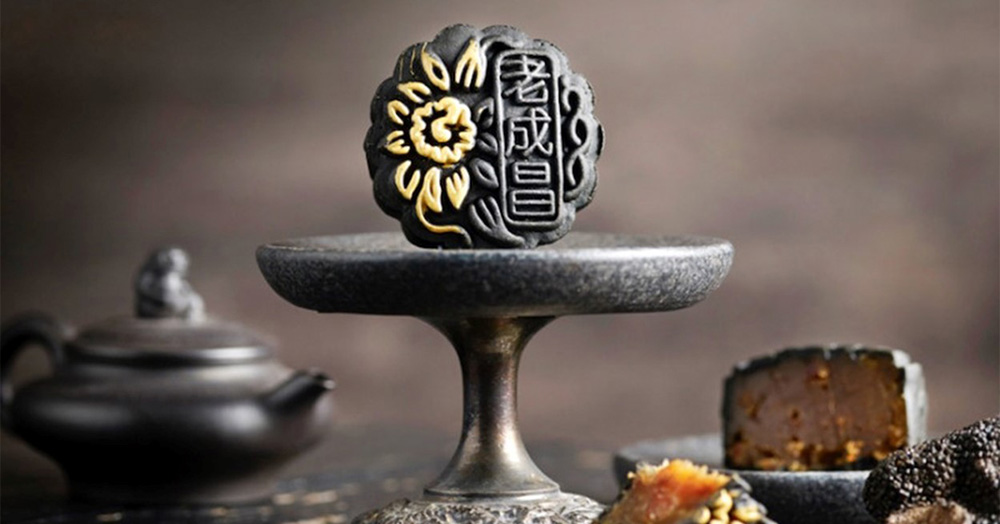 Long revered for its delicious Singapore-inspired pastries, Old Seng Choong's offerings for the Mid-Autumn Festival this year include the Black Truffle Red Lotus Paste Mooncake with Bakwa. A mix of sweet and salty flavours housed within an artful exterior, this mooncake is a savoury treat for visitors.
Price: S$88.80 for 8 pcs, Available online and at Old Seng Choong stores until 10 September.
Simple Indulgence Patisserie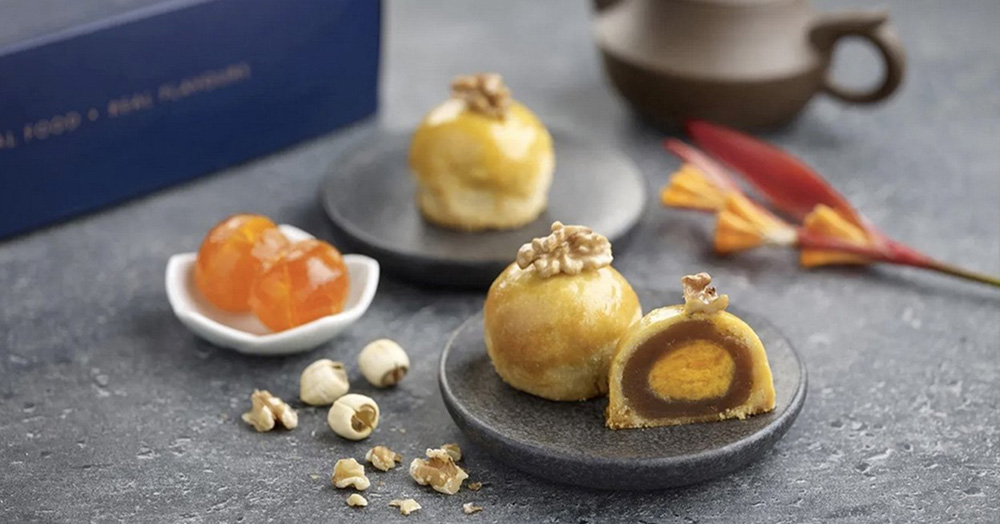 An alternative to the traditional look of mooncakes, moon tarts have become popular due to their petite size and perfect crustiness. One bite, and you'll be treated to an explosion of flavour. This is certainly the case for these Baked Walnut Salted Egg Yolk Lotus moon tarts that are sure to tantalize your taste buds. Why not try something different that also reminds you of home?
Price: S$71.80 for 6 pcs, Available
online
until 10 September.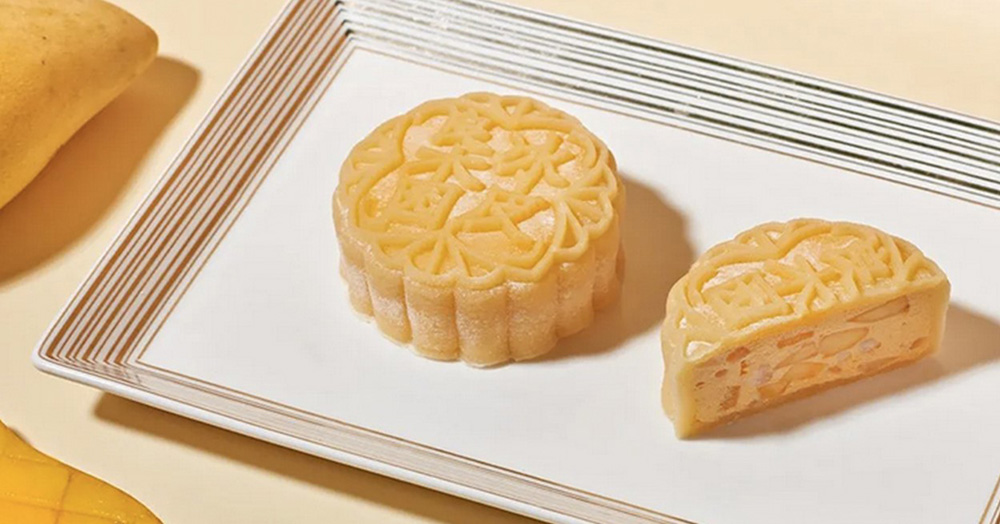 Goodwood Park Hotel's Mango with Pomelo Mooncakes have long been a hit, being a spin-off from the hotel's popular mango with pomelo and sago dessert. With a creamy inside filled with delicious fruits, these snowskin mooncakes promise to delight with every bite. They'll also look stunning on any dessert table, and can be paired with the Strawberry Mooncake or the Blue Pea Flower with White Lotus Seed Paste and Melon Seeds Mooncake for an extra burst of flavour.
Price: 4 pieces for S$48, Available online until 10 September. Further credit card discounts available.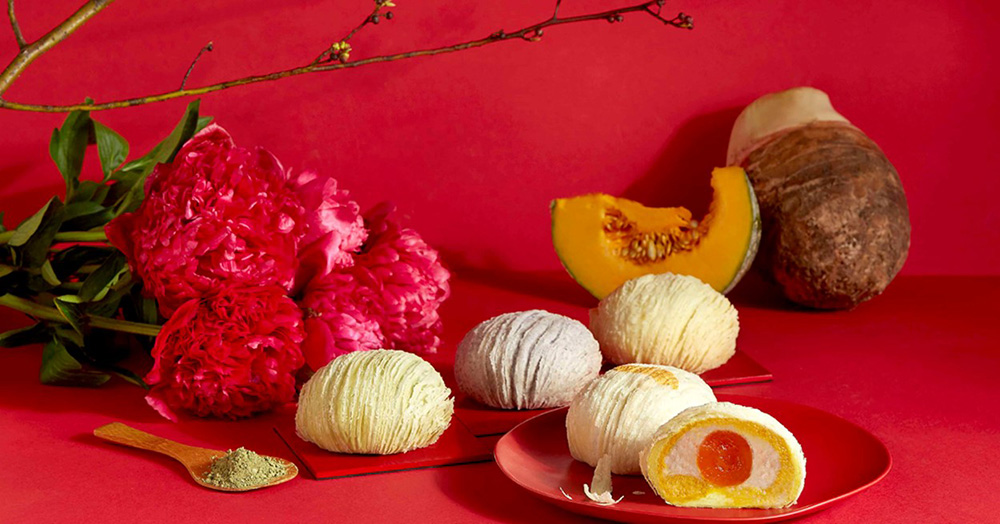 This year, JU Signatures is serving up its Signature Flaky Teochew Orh Nee Mooncakes in a medley of styles such as the Pumpkin and Matcha Mochi, all with a delicious thin crust. Made without preservatives, these mooncakes are perfect for the health-conscious who don't want to miss out on flavour. They're also vegan-friendly – munch away without a care in the world!
Price: S$73.80 for 4 pcs, Available online or at 4 Maju Ave.
Janice Wong Signature Chocolate Mooncakes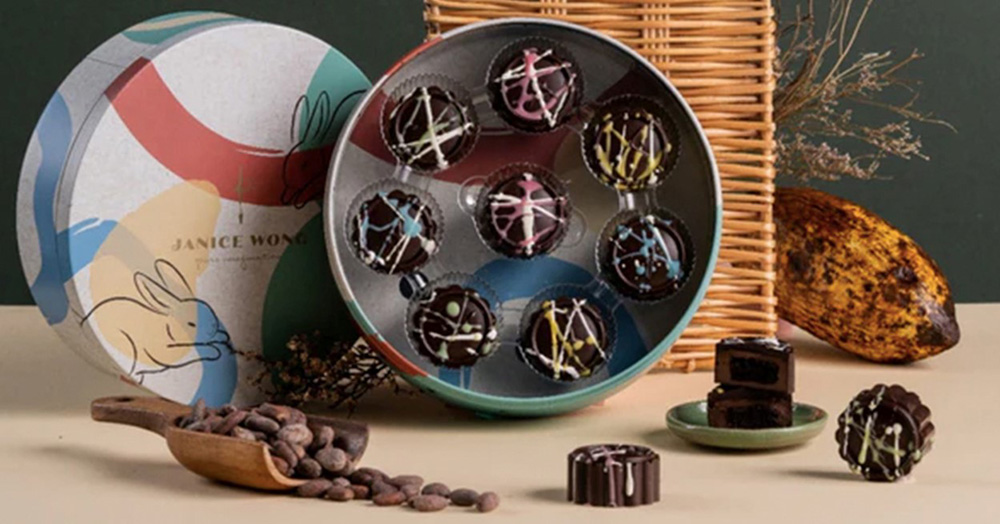 Pastry chef Janice Wong returns with her colourful Chocolate Mooncakes that are sure to look eye-popping at the dessert table. With new flavours such as Laksa Lemongrass and Coconut Curry Leaf, these mooncakes offer a daring twist on local favourites. They also contain premium dark chocolate sourced from Chumphon, Thailand to please all you chocolate lovers.
Price: S$88.00 for 8 pcs, Available until 10th September online or at Takashimaya Ngee Ann City.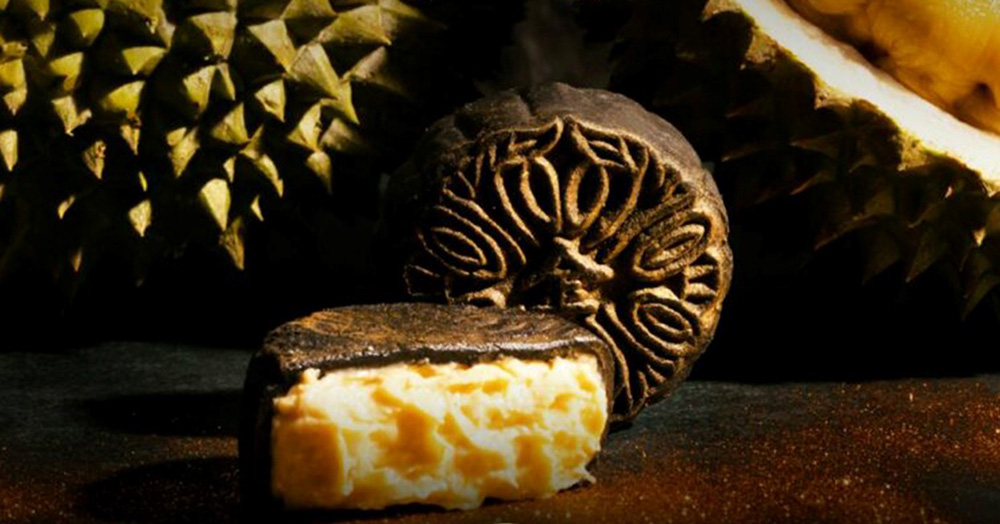 If you're looking for a luxurious treat this Mid-Autumn Festival, Golden Moment's Mao Shan Wang Durian Snowskin Mooncake is the gold standard for durian mooncakes. What's not to like? With luscious durian filling oozing from the inside, these mooncakes are a foolproof way to impress your friends and family!
Price: S$128 for a box of 4, Available
online
or at Takashimaya Ngee Ann City.